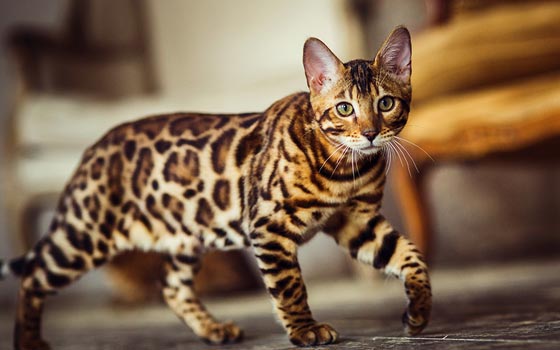 An In-depth Look At The Exciting And Inquisitive Bengal Cats
Many people enjoy cats because they have a reputation for being independent and low maintenance compared to other types of animals. However, one possible exception to the rule is Bengal cats. Not only are Bengal cats known for their unique complexion, they also have an infectious personality that is basically unmatched in the domestic cat world. Bengal cats are considered a combination of Asian leopard cats and traditional house cats.
Origins
Bengals cats are hybrid breeds. Doctors at Loyola University created the hybrids because they wanted a cat with an exotic look but the energetic personality of a domestic cat. The doctors mixed African leopard cats with Egyptian cats. According to the International Cat Association, most Bengal cats are now bred from their own species. This wasn't the case initially, as the first generation of male Bengal cats were unable to reproduce. Bengals are now recognized as an official breed by several organizations around the World, including the Canadian Cat Association and The Cat Fancier's Association.
Appearance
Bengal cats are known for their striking appearance. They have spotted or marbled markings. Most of the patterns are black or silver. Bengal cats have multiple coat colors, including seal sepia, seal lynx, brown tabby, and black silver tabby. Most Bengal cats have white background fur on their chin, chest, legs, and abdomen.
Maintenance
Bengal cats are now seen as large house cats. If you would like to add one to your home, make sure that you groom your cat every week. That will remove excess hair and dead hair. Keep your cat's nails trimmed and always ensure that your Bengal cat is using a clean litter box.
Initially, Bengal cats were seen as too wild potentially out of control to be good pets. However, the cats have learned to channel their energy. So it is important that they get plenty of exercise and physical stimulation throughout the day. Make sure that you have a scratching post nearby and a tree for them to climb.
Bengal cats are very intelligent and inquisitive, so try to find an area around your home for them to explore. Bengal cats love interactive and engaging toys. In general, it's just important to spend as much quality time as possible. Bengal cats are very fond of water, so look out for them trying to jump in the bathtub with you. While Bengals primarily get along with most animals, you should try to keep them in confined spaces. Bengal cats have been known to prey on hamsters and gerbils.
Managing Their Health
Most Bengal cats have a life expectancy of 10-16 years. Make sure that your cat stays up to date on all of its treatments and immunizations to avoid catching diseases such as leukemia. In some cases, Bengal cats may suffer from blindness. They are especially at risk during their younger years. Try avoiding all foods that contain grains when preparing your Bengal cats' diet.
If you would like to adopt a Bengal cat, you can try avenues such as Petfinder. You should have a lot of fun learning and growing with your Bengal cat.
Father in Bumblebee costume escorts his kid back to school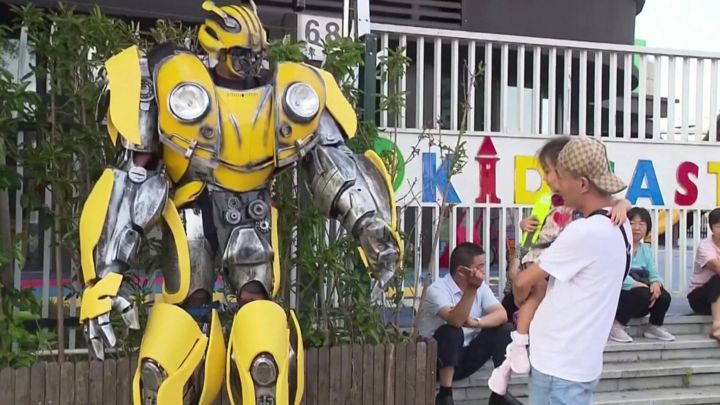 Bumblebee from the American sci-fi movie series Transformers never had a kid, but if he did, he'd have definitely escorted him to school.
A father in Shanghai, China has gone above and beyond to encourage his kid to go back to school after staying at home for months due to the Covid-19 pandemic. There's no way any child is refusing to walk with Bumblebee into school, and this man had that in mind when building his Autobot suit.
Just like the rest of the world, China had been on lockdown, and for months, kids had to stay away from school to prevent infection and spread of the deadly virus. However, some normalcy is being restored in some parts of the region, and schools now have the green light to open and allow children continue with their education.
The Bumblebee suit wasn't only for his kid, though. He built it to serve as some amusement and surprise to other kids at school- and that he did.
"I also want to bring happiness to other children. I didn't only wear it for my own child. All of them were preschoolers," he said in the video.
His suit looks like the real thing. The only things missing were metal, alien technology, and missiles- not much, right? Standing about 2.3-metre tall, the suit was built using soft materials to prevent touchy and curious children from getting injured- and he was right to have done that because he was rushed and hugged by children upon arrival at the school.
The excitement of the kids at the sight of Bumblebee could light up astronomical units of outer space, as the intergalactic warrior once again put smiles on the faces of humans. Kudos to this amazing dad for his efforts to make kids happy to resume back to school- he'd probably do it every day if he could.
The home-made suit seems to be inspired by the 2017 movie Bumblebee.