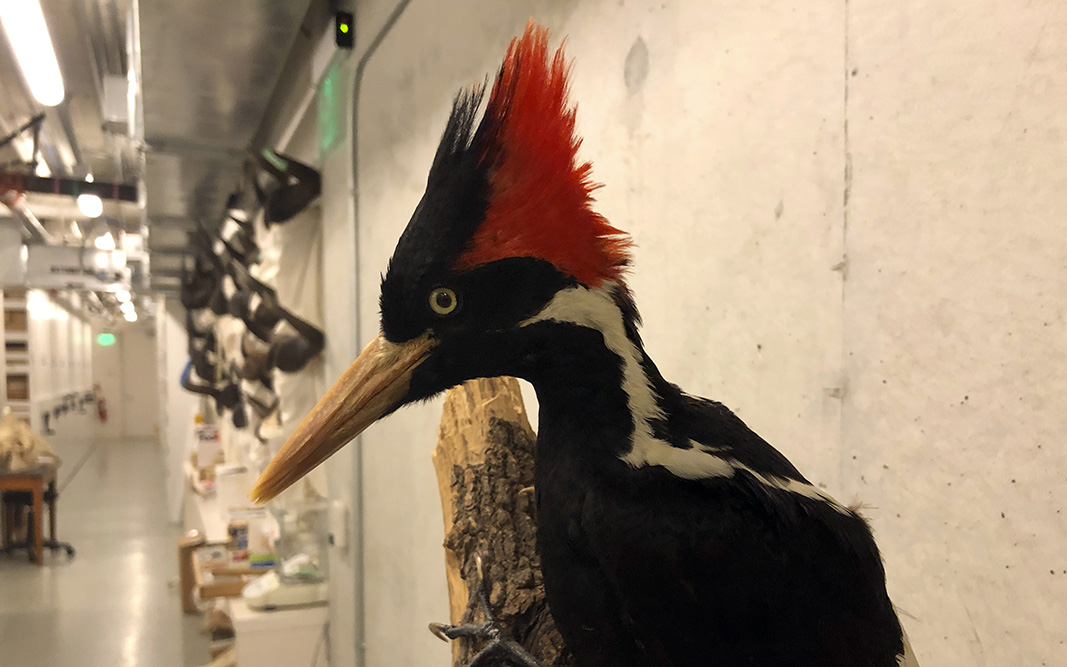 An "Extinct" Woodpecker Comes Back to Life
When a species goes extinct, it's supposed to stay dead. As some foresters note, dead trees don't come back to life. However, in the case of the ivory-billed woodpecker, the U.S. may very well have what seems to be a frequent issue in biology, a dead species seemingly coming back from the dead.
Another Casualty During World War II
The ivory-billed woodpecker was a frequent site in the 19th century, but it's last documented visual was in 1944. Located in the South as its home region, generally around areas where swamps and forests meet, the woodpecker had pretty much fallen off the radar after World War II. However, after intrepidly searching for three years, a research team focused on an undetailed part of Louisiana to confirm what seemed to be a returned confirmation of the bird. The research team used drones, unmanned cameras and trigger traps to catch the bird in its natural habitat without being scared off. The bet paid off.
Modern Signs the Bird Is Still Around
There had been hints already that the woodpecker was in the area. Many of the researchers had heard a specific trumpet sound unique to the woodpecker repeatedly. In fact, the team lead and most involved saw the bird himself directly. The markings of the bird gave it away, and the size was dead-on for what the species produced in adult form.
Development and Hunting Almost Killed Off the Woodpecker
Historically, the ivory-billed woodpeckers were a frequent sight in the South. They ranged from the coast of the North and South Carolina area to Texas. They were also easy to spot; the ivory-billed woodpecker was the largest of its bird type in the U.S. However, as development encroached, their habitats began to be impacted and the bird population started falling off. The birds were also hunted for their meat; many of the locales ate the woodpeckers along with a number of other species to fend of starvation due to a lack of income and jobs in the area for the poor.
Finding the ivory-billed woodpecker in Louisiana was a huge win for the biologists involved. Not only did they have confirmation of a bird that was written off some 80 years ago, it was also confirmation that Nature can take a beating and still win. Now the question will be ho
Brave 12-Year-Old Girl Saves Family from Carbon Monoxide Poisoning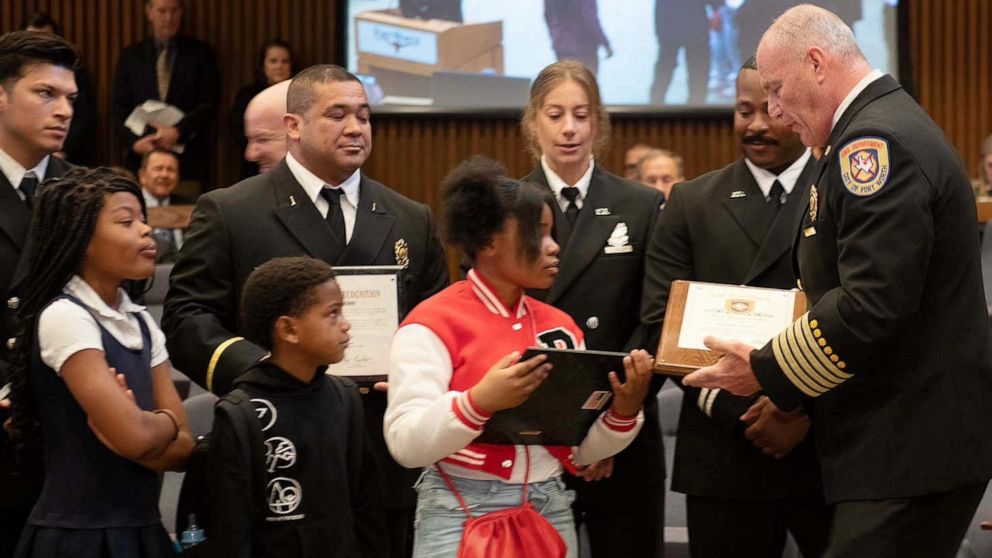 In a remarkable act of courage and quick thinking, 12-year-old Jaziyah Parker from Fort Worth, Texas, became a true hero when she saved her family from a dangerous situation. Jaziyah's keen observation and immediate action prevented a potential tragedy from unfolding.
One day, while Jaziyah was at home, she noticed something was wrong. Her mother and younger brother began to feel sick and lose consciousness. Jaziyah didn't panic but instead sprang into action. She grabbed the phone and dialed 911, desperately seeking help. In the recording of the 911 call, Jaziyah can be heard saying, "Something wrong with my mama. Can you hurry up and come?" Her plea for assistance was a crucial step that would ultimately save her entire family.
Little did Jaziyah know, her family's home was filling up with a silent but deadly gas called carbon monoxide. This odorless and colorless gas can be extremely harmful and even fatal when inhaled. But Jaziyah's sharp instincts and timely call for help prevented a tragic outcome. Her actions ensured that her family received the necessary assistance in time.
The Fort Worth Fire Department recognized Jaziyah's bravery and quick thinking during a special ceremony held on May 23, 2023. The firefighters honored her for her heroic act, commending her for the bravery she displayed in a challenging situation. Jaziyah's actions exemplify the importance of staying calm and taking action during emergencies.
Carbon monoxide poisoning is a serious concern, as it can occur in any home due to faulty appliances, heating systems, or ventilation issues. This incident serves as a reminder for everyone to have carbon monoxide detectors installed in their homes and to be aware of the signs and symptoms of poisoning. Symptoms such as dizziness, headaches, nausea, and confusion should never be ignored, as they could indicate carbon monoxide exposure.
Jaziyah's story is an inspiration to us all. Her courage and quick response saved her family from a potentially fatal situation. She serves as a shining example of how even young individuals can make a significant impact and help those in need. Her actions remind us that heroes can emerge at any age, and we should always be prepared to lend a helping hand in times of crisis.