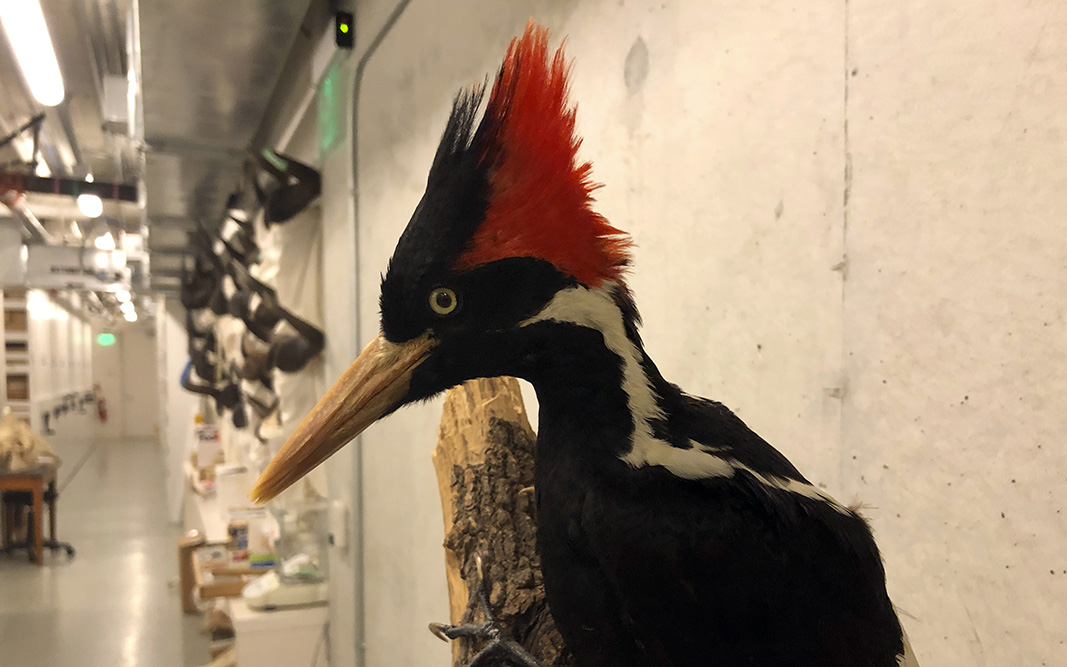 An "Extinct" Woodpecker Comes Back to Life
When a species goes extinct, it's supposed to stay dead. As some foresters note, dead trees don't come back to life. However, in the case of the ivory-billed woodpecker, the U.S. may very well have what seems to be a frequent issue in biology, a dead species seemingly coming back from the dead.
Another Casualty During World War II
The ivory-billed woodpecker was a frequent site in the 19th century, but it's last documented visual was in 1944. Located in the South as its home region, generally around areas where swamps and forests meet, the woodpecker had pretty much fallen off the radar after World War II. However, after intrepidly searching for three years, a research team focused on an undetailed part of Louisiana to confirm what seemed to be a returned confirmation of the bird. The research team used drones, unmanned cameras and trigger traps to catch the bird in its natural habitat without being scared off. The bet paid off.
Modern Signs the Bird Is Still Around
There had been hints already that the woodpecker was in the area. Many of the researchers had heard a specific trumpet sound unique to the woodpecker repeatedly. In fact, the team lead and most involved saw the bird himself directly. The markings of the bird gave it away, and the size was dead-on for what the species produced in adult form.
Development and Hunting Almost Killed Off the Woodpecker
Historically, the ivory-billed woodpeckers were a frequent sight in the South. They ranged from the coast of the North and South Carolina area to Texas. They were also easy to spot; the ivory-billed woodpecker was the largest of its bird type in the U.S. However, as development encroached, their habitats began to be impacted and the bird population started falling off. The birds were also hunted for their meat; many of the locales ate the woodpeckers along with a number of other species to fend of starvation due to a lack of income and jobs in the area for the poor.
Finding the ivory-billed woodpecker in Louisiana was a huge win for the biologists involved. Not only did they have confirmation of a bird that was written off some 80 years ago, it was also confirmation that Nature can take a beating and still win. Now the question will be ho
LA Cougar Makes It Over a Freeway Known for Animal Deaths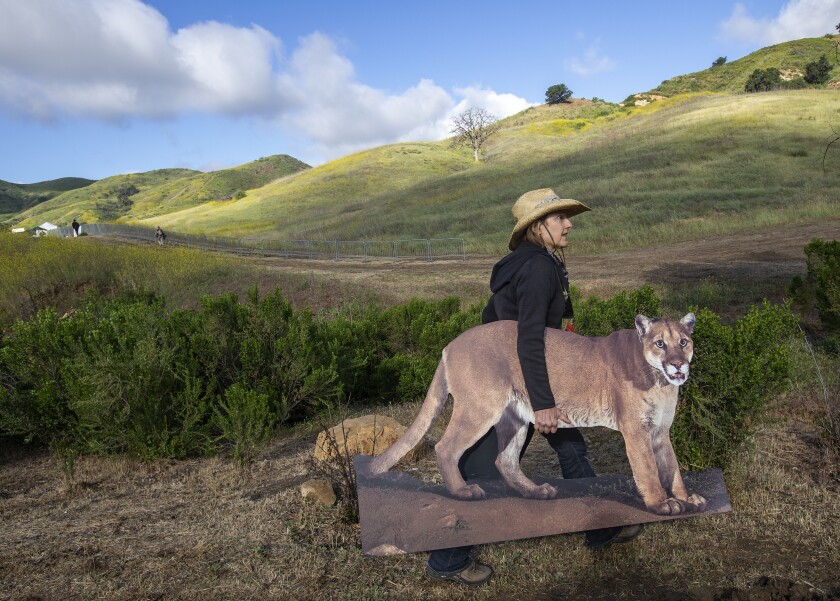 The idea of manmade infrastructure to help wildlife continue to propagate and create new generations has always been a Grand Canyon challenge for conservationists. The cost is usually prohibitive and hard to justify for animals, but the provisioning of the features makes sense as it allows wildlife displaced by development alternative paths and means to re-connect and continue to live. As development continues to spread, most often with highways first, these modern transportation corridors end up being death lines for animals who try to cross but have no idea what the dangers are.
The 101 Freeway that cuts through the Agoura Hills of California is a particularly specific example of a death-line for wildlife. It has repeatedly been a problem, killing animals by impact with cars as they try to forage for food or connect with others for mating. Instead, however, an idea was launched a decade ago to build a safety corridor that animals could use to get across safely. Essentially, the corridor was to be a bridge over the highway, natural in appearance to wildlife but functional and structural to span the highway and keep them away from cars when crossing.
A decade later, on Earth Day 2022, the 101 Freeway Wallis Annenberg Wildlife Crossing was initiated. The idea is not a new one; Europeans have been creating wildlife corridors over or under their highways for years. However, for the U.S. and California, the Annenberg Crossing is one of the first to be created by a municipality over a major traffic conduit.
Additionally, one very distinct wildlife participant will likely have a very strong interest in using the crossing. Mountain lions are extremely long-range roaming animals, directly impacted by highways and infrastructure that makes it too dangerous for them to cross. Along with hundreds of species that will likely use the cross to connect with others of their kind, mountain lions are sure to find the crossing advantageous, particularly at night when they do most of their traveling.
Safety corridors are a game-changer in the conservation world. They allow wildlife to adapt to development and live safely around it versus become blocked and eventually die off from a lack of gene diversity in breeding. They also push society to incorporate conservation impact planning into infrastructure development for the future as well. The Annenberg Crossing will be completed as a partnership between conservancies, charity, non-profit activism and California government.
Spanning over 200 feet long, the Annenberg Crossing will provide local wildlife plenty of room to maneuver across. The width measures at least 165 feet from side to side, will be a natural surface environment, and it will be high enough to keep wildlife entirely safe from passing vehicles below. It will also provide direct land connection for mountain lions who currently survive with small populations in the area and were cut off previously by the freeway.