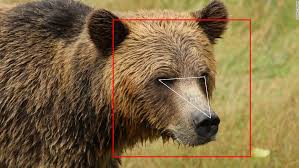 AI-Based Facial Recognition Can Now Identify Bears
Artificial Intelligence (AI) and Machine Learning (ML) are advanced technologies and the future of the world. There are hundreds of AI and ML applications, and scientists have projected hundreds of thousands of AI-based products in the near future. Various industries are using AI to solve complex problems easily, efficiently, and quickly.
Scientists are using AI to protect the ecosystem and conserve wildlife. Canadian researchers have created an AI-based software that can monitor bears and identify them in the wild. Many researchers say that the world is undergoing severe climate change, and the crisis is turning into a complete disaster. 
It has already affected thousands of species, and hundreds of them are on the verge of extinction. Many wildlife species, including Grizzly bears, have lost their habitats and food source. Grizzly bears need at least 40 Kg of food daily. However, the rapid deforestation and reduced population of salmon in streams, ponds, and rivers are causing problems for their existence.
BearID – A Great Tool for Researchers
AI-based facial recognition software has been hailed successful in identifying humans for some years. The technology is now used to identify bears. Melanie Clapham, a bear biologist and post-doc fellow at Victoria University, collaborated with the IT developers from the Silicon Valley has created BearID. It is a software application that recognizes grizzly bears.
The project run by Clapham and Silicon Valley tech workers can recognize 132 animals, including Grizzly Bears. Clapham said that scientists monitor wildlife species using RFIF tags or chips attached to their collars. However, this is short-lived and more expensive. At the same time, the RFID tags are invasive that can cause harm to the animals' cells and tissues. 
Monitoring Grizzly bears is very important because it helps researchers to extend their research on animals and help conserve them. The software can support researchers in dealing with several problems, including the eating behavior of bears. It can help them protect bears from attacking farm animals and eating from garbage cans. 
Progress with the BearID
Clapham works with Mary Nguyen and Ed Miller, the tech workers from Silicon Valley in San Jose, California. The biologists said that the team has gathered approximately 5,000 photos of Grizzly bears in Alaska and Canada to create data sets and train the software to recognize their faces.
BearID has shown incredible results so far, and the team is looking forward to further train the software algorithms for more accurate results. Joe Hoagland, a cattle rancher in Kansas, is using the same technique for his cows. He has developed an application called "Cattle-Tracs."
The application will allow anyone to take photos of a cow and store it an online database with the photo's data and GPS coordinates. According to Hoagland, his AI-based app will be helpful in disease management.
Final Words
Artificial intelligence and machine learning algorithms allow computer systems to work with intelligent and intellectual human processes. However, these software apps and machines can work more efficiently than humans.
For instance, they can enter environments that require deep-sea diving or make certain processes safer. The BearID is an AI-based software designed to recognize Grizzly bears. The primary objective of the software is to conserve the nearly-extinct bears' population. 
Innovative Overpass To Reduce Wildlife Deaths and Injuries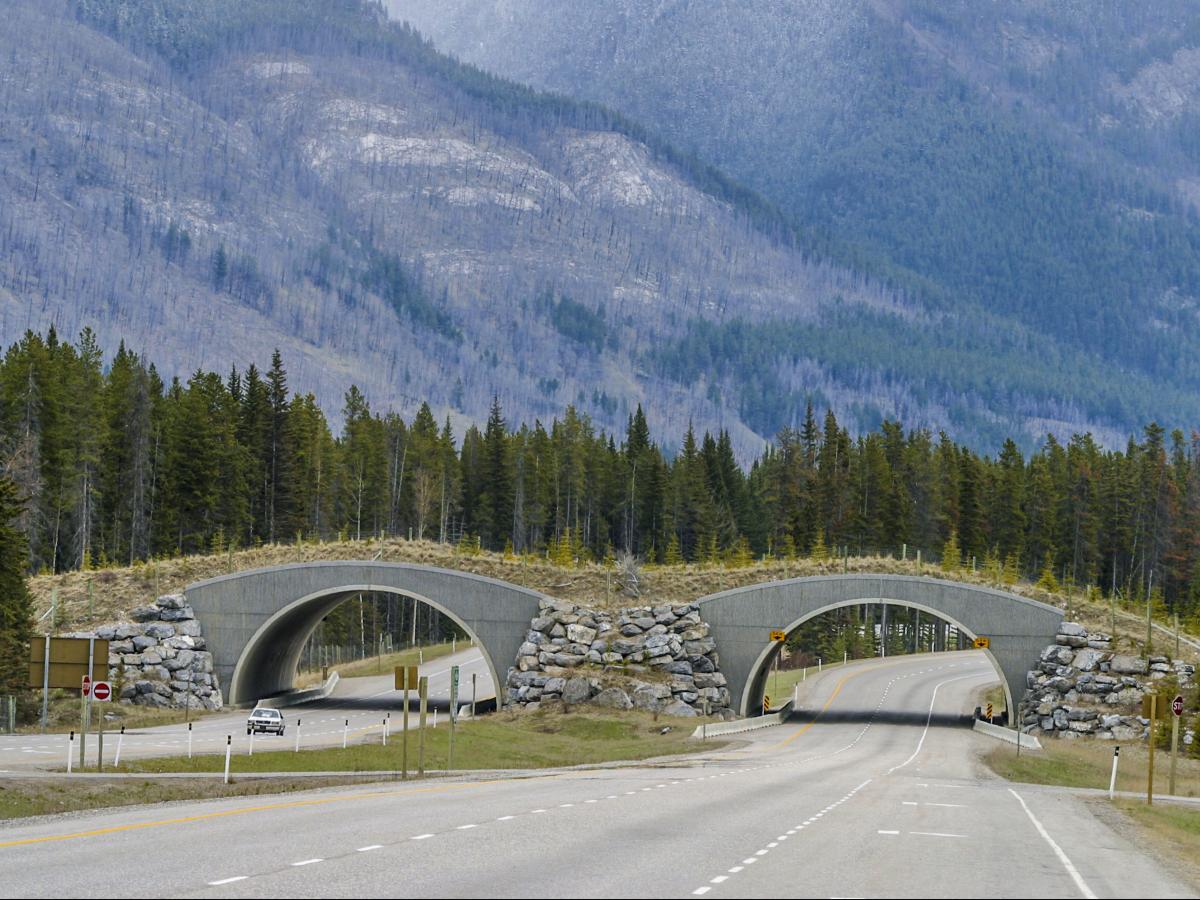 Sweden's declaration that it will build a network of animal crossings has been the latest example of international attempts to assist animals navigating busy roads.
Sweden's key highway draws to a complete halt each April. Dozens of reindeer led by indigenous Sami shepherds scramble all across E4 when they make their way west to the hills after a winter spent munching on lichen near Ume.
The crossings are becoming increasingly fractious as Sweden's city's main highway has become extremely busy, particularly if officials do not reach in time to close the route.
When drivers attempt to pass the reindeer as they cross the road, they spook the animals, causing lengthy gridlock as their Sami caregivers struggle to regain control.
According to Per Sandström, a land ecologist at the Swedish University of Agricultural Sciences who acts as a mediator between the Sami and municipalities to develop the crossings, these lichen lands can be precious for the reindeer during difficult climate conditions.
Swedish authorities announced this week that they would construct up to twelve viaducts for the reindeers, also known as "renoducts," to help with the crossings and make it easier for reindeer herds to access grazing.
The climate crisis has hit the country's 4,500 Sami herders and 250,000 reindeer hard, with forest fires in the summer and freezing rain in the winter hiding lichen under impenetrable sheets of ice.
Long-range mammals that aren't meant to live in these tiny, isolated pockets would profit most from this scheme, according to Sandström, who began his career in the United States, helping to establish grizzly bear ecological pathways in Montana.
The renoducts form part of a broader network of ecological bridges and crosswalks that seek to link fragmented ecosystems across the world.
Underpasses were also used to protect jaguars against traffic on Mexico's Yucatán peninsula.
Porcupines, apes, and kinkajous have used organic foliage crossings in the Peruvian Amazon to cross natural gas pipelines.
Bridges have been constructed over streets on Christmas Island to allow hundreds of thousands of red crabs to migrate from the jungle to the coasts on their annual cycle.
The wildlife bridges prevent several of the millions of wildlife fatalities each year on the world's roads and mitigate human infrastructure's unintended effects.
Since the bustling motorways around Los Angeles have fragmented habitats with low genetic variation, there are already indications of inbreeding amongst lions in the Santa Monica Mountains in southern California. An $87 million (£63 million) wild animals bridge is being built north of Los Angeles to help save the local mountain lion community from destruction. It will be the world's largest.
Animals may be harmed if their ecosystem is separated, as they may be unable to obtain food and water.
According to Mark Benson, a representative of Parks Canada's human-wildlife convergence group for Lake Louise, Yoho, and Kootenay, they might also have an effect on population genetic diversity.
In the United Kingdom, wildlife bridges are projected to be included in the government's wildlife recovery network, which seeks to link biodiverse areas as part of a 25-year environmental plan.
Natural England noted the environmental benefits in a 2015 study, citing the Netherlands as an example, and is creating a network of "ecoducts" to help animals travel across the world.
Highways England is progressively constructing wildlife bridges as a component of infrastructure projects around the region, with more expected for the future. However, some conservationists believe that not enough is being achieved in the United Kingdom.
Although significant demonstrations against the project failed to halt construction, De Retuerto believes they signaled a change of attitude toward environmental concerns in the UK.
He claims that a sustainable walkway at Twyford Down will be built solely for this purpose to invigorate the wildlife recovery network.