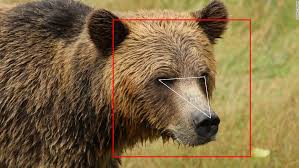 AI-Based Facial Recognition Can Now Identify Bears
Artificial Intelligence (AI) and Machine Learning (ML) are advanced technologies and the future of the world. There are hundreds of AI and ML applications, and scientists have projected hundreds of thousands of AI-based products in the near future. Various industries are using AI to solve complex problems easily, efficiently, and quickly.
Scientists are using AI to protect the ecosystem and conserve wildlife. Canadian researchers have created an AI-based software that can monitor bears and identify them in the wild. Many researchers say that the world is undergoing severe climate change, and the crisis is turning into a complete disaster. 
It has already affected thousands of species, and hundreds of them are on the verge of extinction. Many wildlife species, including Grizzly bears, have lost their habitats and food source. Grizzly bears need at least 40 Kg of food daily. However, the rapid deforestation and reduced population of salmon in streams, ponds, and rivers are causing problems for their existence.
BearID – A Great Tool for Researchers
AI-based facial recognition software has been hailed successful in identifying humans for some years. The technology is now used to identify bears. Melanie Clapham, a bear biologist and post-doc fellow at Victoria University, collaborated with the IT developers from the Silicon Valley has created BearID. It is a software application that recognizes grizzly bears.
The project run by Clapham and Silicon Valley tech workers can recognize 132 animals, including Grizzly Bears. Clapham said that scientists monitor wildlife species using RFIF tags or chips attached to their collars. However, this is short-lived and more expensive. At the same time, the RFID tags are invasive that can cause harm to the animals' cells and tissues. 
Monitoring Grizzly bears is very important because it helps researchers to extend their research on animals and help conserve them. The software can support researchers in dealing with several problems, including the eating behavior of bears. It can help them protect bears from attacking farm animals and eating from garbage cans. 
Progress with the BearID
Clapham works with Mary Nguyen and Ed Miller, the tech workers from Silicon Valley in San Jose, California. The biologists said that the team has gathered approximately 5,000 photos of Grizzly bears in Alaska and Canada to create data sets and train the software to recognize their faces.
BearID has shown incredible results so far, and the team is looking forward to further train the software algorithms for more accurate results. Joe Hoagland, a cattle rancher in Kansas, is using the same technique for his cows. He has developed an application called "Cattle-Tracs."
The application will allow anyone to take photos of a cow and store it an online database with the photo's data and GPS coordinates. According to Hoagland, his AI-based app will be helpful in disease management.
Final Words
Artificial intelligence and machine learning algorithms allow computer systems to work with intelligent and intellectual human processes. However, these software apps and machines can work more efficiently than humans.
For instance, they can enter environments that require deep-sea diving or make certain processes safer. The BearID is an AI-based software designed to recognize Grizzly bears. The primary objective of the software is to conserve the nearly-extinct bears' population. 
500,000-Year-Old Wooden Structure Rewrites History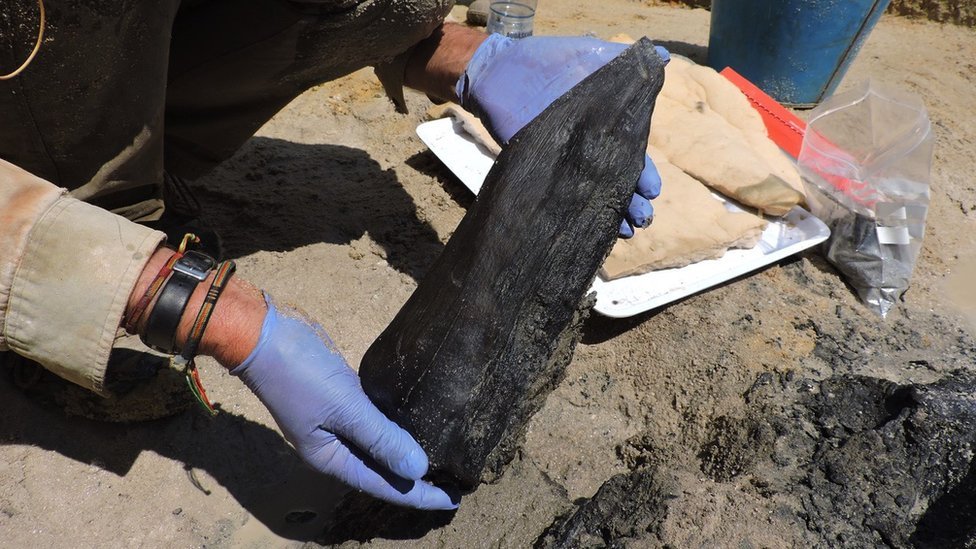 In an archaeological discovery, a wooden structure dating back an astonishing 500,000 years has been unearthed on the banks of a river in Zambia, challenging long-held beliefs about the capabilities of ancient humans. Researchers stumbled upon these ancient wooden logs, a revelation that has the potential to reshape our understanding of the lives of early humans.
The find, located on the riverbanks near Zambia's Kalambo Falls, provides compelling evidence that stone-age people may have constructed primitive shelters, forever altering our perception of their intelligence and resourcefulness. Archaeologist Prof Larry Barham, who led the research, was profoundly impacted by the discovery, stating, "This find has changed how I think about our early ancestors."
What makes this find truly remarkable is that it suggests ancient humans did more than merely survive; they thrived by creating something entirely new. These early humans exhibited intelligence, imagination, and craftsmanship by fashioning structures from wood, a material that had never before been transformed into such large and sophisticated objects.
The researchers also uncovered ancient tools, including digging sticks, but the most exciting find was two pieces of wood positioned at right angles to each other. "One is lying over the other, and both pieces of wood have notches cut into them," explained Geoff Duller, a professor of geography at the University of Aberystwyth and a member of the research team. "You can clearly see those notches have been cut by stone tools, making the two logs fit together to become structural objects."
Radiocarbon dating confirmed the wood's age, placing it at a staggering 476,000 years old. This revelation has ignited curiosity about the woodworking traditions of ancient societies, challenging the prevailing notion that early humans led simplistic, nomadic lives.
Perrice Nkombwe, a team member from the Livingstone Museum in Zambia, expressed her astonishment, saying, "I was amazed to know that woodworking was such a deep-rooted tradition. It dawned on me that we had uncovered something extraordinary."
The preservation of the wooden structure itself is a miracle. Typically, wood decays over time unless preserved under specific conditions. However, in the waterlogged environment along the Kalambo Falls, the wood remained intact, essentially pickled by the elements for millennia.
While the exact purpose of this ancient wooden structure remains a mystery, it has sparked numerous speculations. Prof. Duller suggests it might have been used as a place to sit beside the river and fish, although a complete understanding of its function remains elusive.
Moreover, the identity of the individuals who constructed this structure raises intriguing questions. "We don't know – it could have been Homo sapiens, and we just haven't discovered fossils from that age yet," Prof. Duller added. "But it could be a different species – [perhaps] Homo erectus or Homo naledi – there were a number of hominid species around at that time in southern Africa."
This discovery has the potential to enrich our understanding of ancient woodworking techniques, craftsmanship, and human interaction with the environment. As researchers continue their work at the Kalambo Falls site, the pages of history are being rewritten, and our appreciation for the ingenuity of our ancient ancestors grows ever deeper.