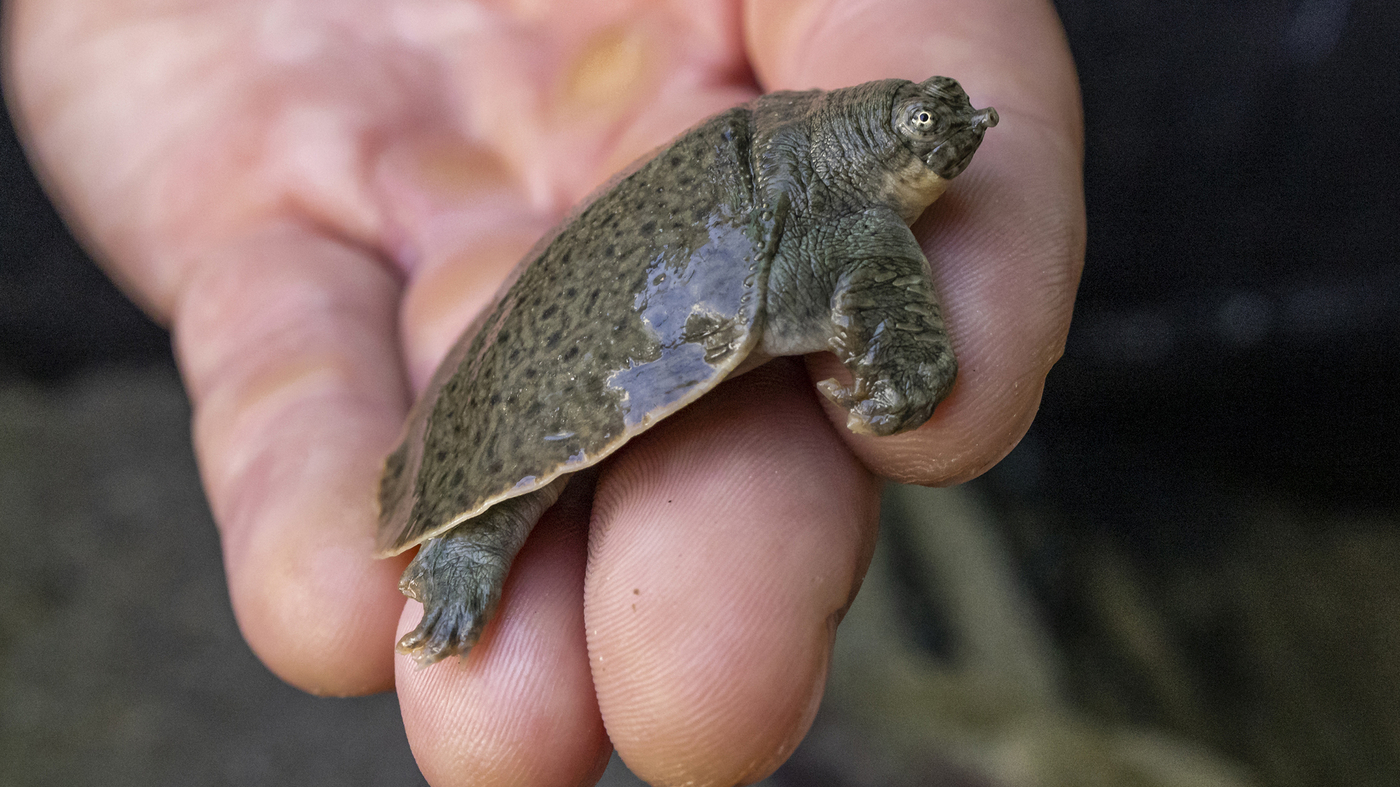 After waiting two decades, the San Diego Zoo has successfully bred 41 rare turtles
The San Diego Zoo has celebrated a significant conservation success with the hatching of 41 Indian narrow-headed softshell turtles. The zoo had been working for 21 years to breed the endangered turtles, and with this latest development, it is the first recognized group in the United States to successfully do so. This marks a major milestone for the zoo's efforts to protect and preserve the species, which are native to South Asia.
The discovery was announced by the Zoo Wildlife Alliance on October 3rd. The Alliance manages the zoo.
The eggs were located in two different nests. Several turtles were born where the eggs were laid. According to experts, it can be hard to find these nests because the turtles prefer to bury their eggs in dirt overnight. The other turtle eggs were put in a man-made incubator to increase their chances of survival.
The turtle – often referred to as the small-headed softshell turtle – is a freshwater species that can be found in Bangladesh, Pakistan, India, and Nepal. The turtles are known to breed throughout the monsoon season in the central region of India and during the drier months elsewhere, as stated by the Wildlife Institute of India.
Baby turtles might be as little as four centimeters when coming out of their shell. They may reach three or more feet in length as adults.
The narrow-headed softshell is an endangered species, but it is difficult to estimate how many are left in nature. Reasons for its decline include pollution, habitat damage, global pet trade and for their meat. This information comes from the Zoo Wildlife Alliance.
The species spends the majority of its time beneath deep rivers in sandy bottoms. It rarely leaves the water, besides during nesting season.
Zoo curator, Kim Gray, said in a prepared statement that this is an exciting moment for the zoo and a groundbreaking advancement in conservation efforts.
"We've been looking after the turtles for two decades, and that care involves learning more about the species' history," Gray said. "With all we learn at the San Diego Zoo, we will work with our friends in India to help this species flourish in its native ecosystem."
A Teen's Inspiring Journey to Morehouse College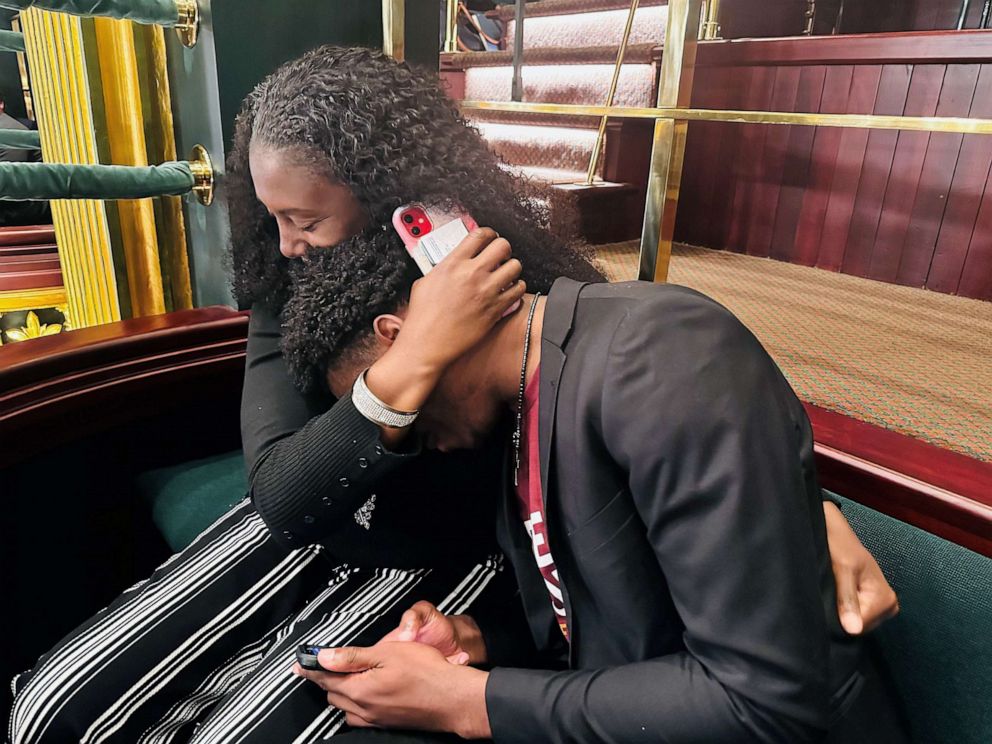 Imagine the feeling of accomplishing your dreams after years of hard work and dedication. That's exactly what happened to Amir Staten, a remarkable teenager whose video celebrating his acceptance into Morehouse College went viral. His infectious joy captured the hearts of people around the world, and it's not hard to see why.
Morehouse College, located in Atlanta, Georgia, has a long and prestigious history. Established in 1867, it is a historically black college and one of the oldest educational institutions for African Americans. The college was founded with a mission to provide a quality education and develop strong leaders who would go on to make a positive impact on society.
Amir's acceptance into Morehouse College is a testament to his perseverance and commitment to his studies. Not only did he receive an acceptance letter, but he was also granted a full ride scholarship. This scholarship covers the cost of tuition, which amounts to around $51,000 per year. This incredible opportunity has lifted a significant financial burden off Amir's shoulders, allowing him to focus on his education and future aspirations.
In addition to the full ride scholarship, Amir was named one of 15 Bonner Scholars. The Bonner Scholarship is a prestigious program that emphasizes the importance of community service. To maintain this scholarship, students must maintain a minimum GPA of 2.5 and contribute 10 hours of community service each week. It is a great honor for Amir to be chosen as one of these scholars, highlighting his dedication to making a positive difference in his community.
Amir's hard work throughout high school has been nothing short of exceptional. He consistently achieved honor roll grades, demonstrating his commitment to academic excellence. But his accomplishments didn't end there. Amir also took on leadership roles as the head of the Black Student Union, where he worked to promote inclusivity and raise awareness about important social issues. Additionally, he served as the captain of his school's basketball team, showcasing his discipline, teamwork, and determination.
Amir's accomplishments have not only made his family proud but have also inspired those around him. His mother expressed her admiration for his efforts, saying, "He has gone above and beyond what is expected of him." With his acceptance into Morehouse College, Amir can finally take a deep breath, knowing that his hard work has paid off.