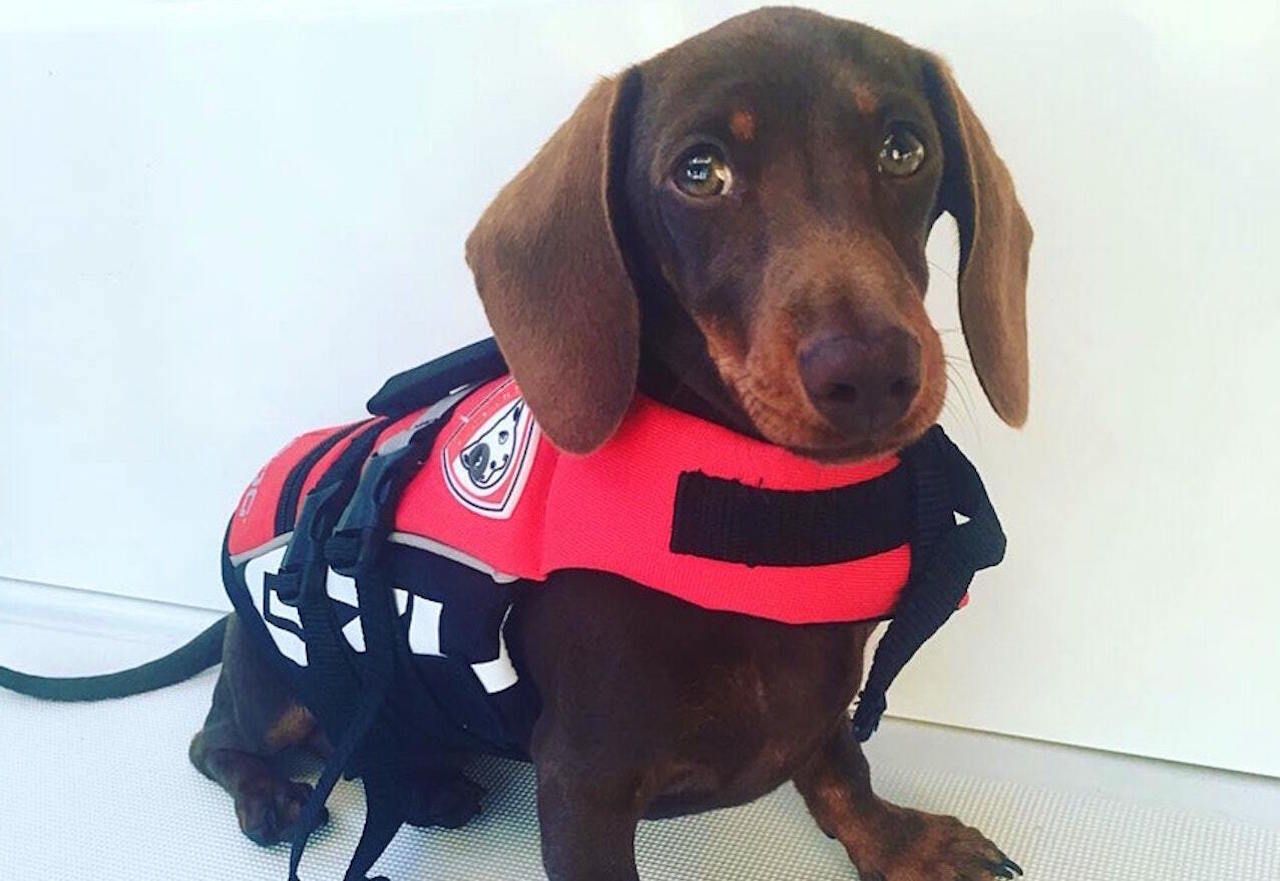 After 5 months of impromptu travel around the world, Pipsqueak the adventure canine reunites with her family
The wave of the pandemic saw the separation of a little daschund from her family during a four-year sailing trip with her Australian family.
As the pandemic built momentum across the world, her owners, Zoe and Guy Eibeck and their kids all rushed back home, but sadly, their dog Pipsqueak couldn't.
Since the separation in March, Pipsqueak travelled 17,000 kilometers to her home in Sydney- a journey most humans can't boast of. The adventure took her through North and South Carolina, Los Angeles, Auckland, and Melbourne. It must have a scary journey for her, especially since she was in the company of strangers along the way.
At a point, it seemed like fate didn't want Pipsqueak back home. The poor canine was booked on a cargo flight from Melbourne to Sydney, but unfortunately, it was full. In light of this, she had to take a longer route before she could be reunited with her family in Sydney.
Her story got some attention, and luckily, Virgin Australia swooped in to save the day. Little Pipsqueak was booked on an early flight to Sydney for her to rest her tired legs.
According to Olivia Cayzer, a crew member on the flight, the daschund was given the VIP treatment. Well, she deserved it and more after the kind of ordeal she had been through.
Pipsqueak was finally reunited with her family after an early drop-off. She was led through the terminal where the whole Eilbeck family was waiting for her with open arms and gushing emotions.
"She's part of our family and it's been five months and that's a long time time to miss anybody," Mr Eilbeck said.
"During these difficult times it's nice to be able to put a smile on someone's face," said Glen Monoley, Virgin Australia group general manager. In his statement, he said that he was glad they played an important role in reuniting Pipsqueak with her family after many months apart.
Priests On Tiki Bar Rescue Drowning Man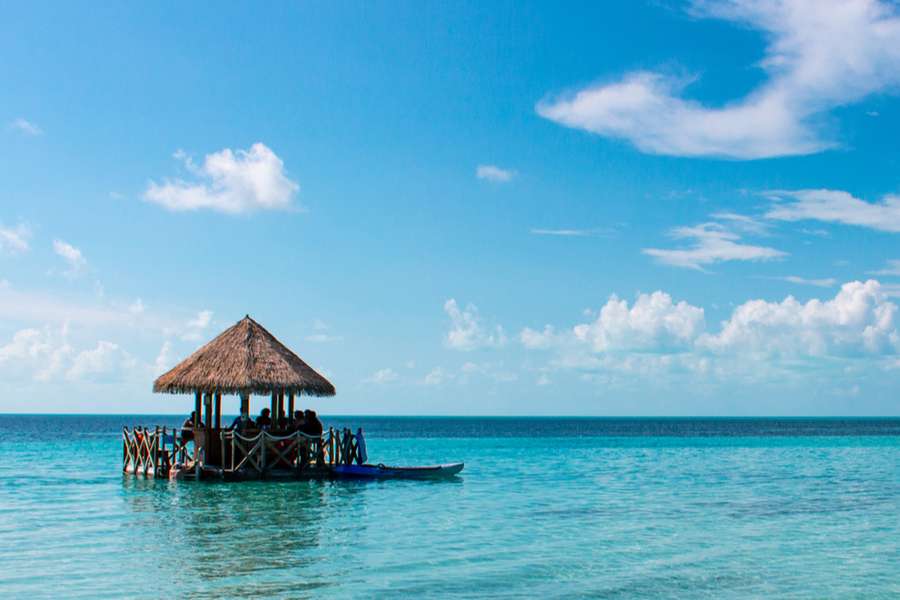 It was supposed to be a normal, wavy afternoon as Jimmy MacDonald from Albany rode the waves on Lake George in his kayak- little did he know.
According to him, he lost focus and drifted away from his wife and step-kids because he was taking pictures with his new mobile phone. By the time he realized what was happening, it was too late- the water got choppier, he lost control of his kayak and tipped over into the water. 
Jimmy was in a lot of trouble and to make it worse, his life jacket was coming up over his head- he hadn't secured it properly. Within a few seconds, he found himself holding on to the kayak with one hand and his new $1,400 smartphone, the origin of the problem, with the other. 
According to him, he spotted other kayakers and canoeists passing by, but he was too proud to yell for help. After futile efforts to get back on his kayak, he decided to accept his fate, and resorted to asking God for help.
"That's when I said, 'Alright, I think I might die today. I think this might be it.' I prayed to my lord and savior Jesus Christ for help," Jimmy said.
Luckily for him, Greg Barrett captain for Tiki Tours was in the area.
"A lot of things aligned that day," Barrett said.
At first Barrett spotted Jimmy's paddle and then one of his passengers said they heard a call for help.
"So as soon as I turned the boat towards him, I realized his life preserver had been in the upper portion of his head, and he was hanging on for dear life," Barrett said.
They knew they had to save his life, so they got close to him, and helped him get onboard their vessel.
Apparently, Jimmy is a drug counselor and a recovering addict.
"How funny is it that I've been sober for seven years and I get saved by a tiki bar?" Jimmy laughed.
Surprisingly, it was not just any tiki bar- it was one packed priests and seminarians from the Paulist Fathers, a Catholic retreat on the lake. Remember that Jimmy prayed for help for some heavenly intervention? Well, his prayers were answered in form of holy men on a floating tiki bar. Coincidence? Doesn't look like it. 
The priests and seminarians who were onboard are certain that Jimmy's rescue was not at all natural or normal. They believe that a supernatural and divine force influenced their availability to help Jimmy right when and where he needed them.
"We're missionaries," said Chris Malano, a second-year seminarian. "For us, that day, that was our mission to be present and to help someone in need."
Jimmy's job and life career was to help people drowning in addiction, but he was literally saved from drowning by God's holy men, right after praying.
"I just take that as a sign from God that he's got me here for a real reason," said MacDonald.