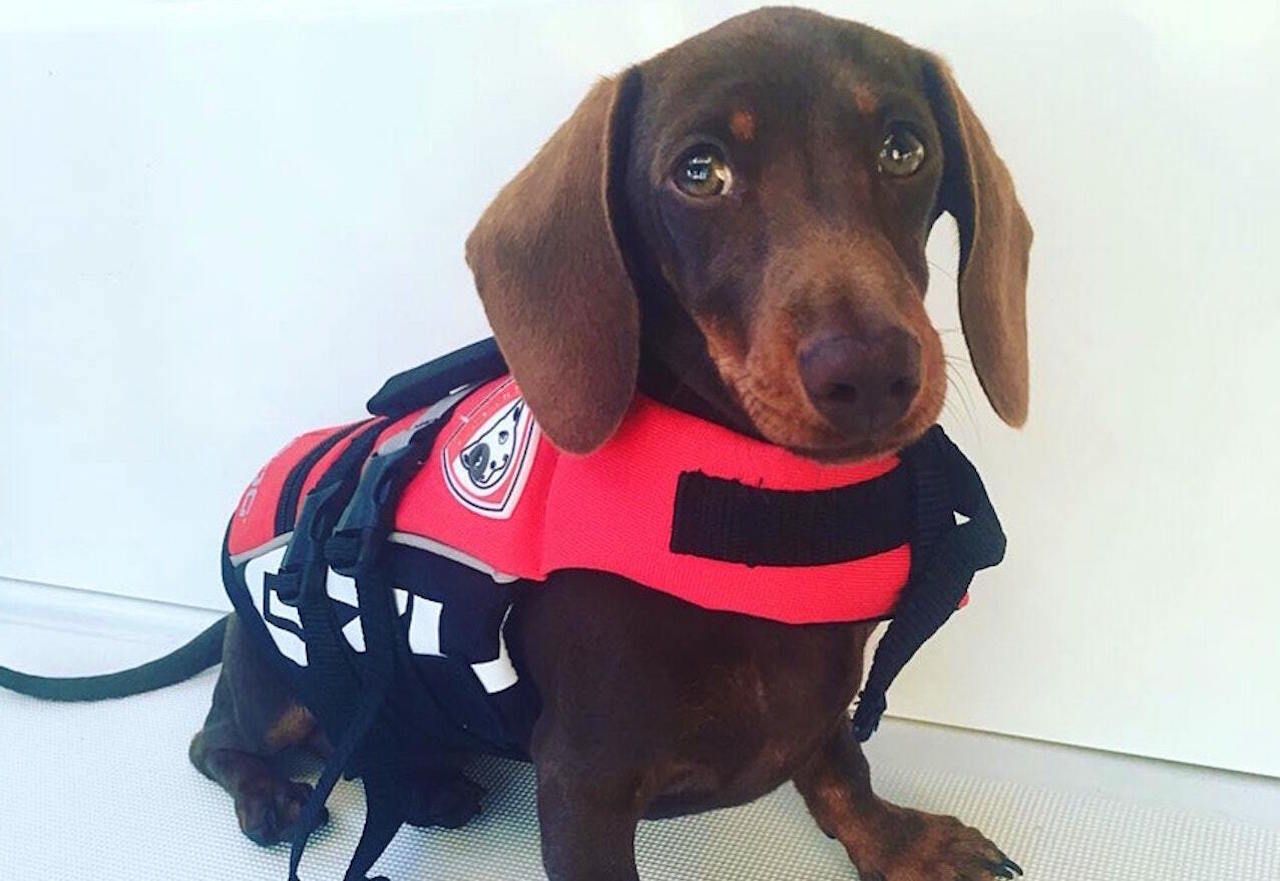 After 5 months of impromptu travel around the world, Pipsqueak the adventure canine reunites with her family
The wave of the pandemic saw the separation of a little daschund from her family during a four-year sailing trip with her Australian family.
As the pandemic built momentum across the world, her owners, Zoe and Guy Eibeck and their kids all rushed back home, but sadly, their dog Pipsqueak couldn't.
Since the separation in March, Pipsqueak travelled 17,000 kilometers to her home in Sydney- a journey most humans can't boast of. The adventure took her through North and South Carolina, Los Angeles, Auckland, and Melbourne. It must have a scary journey for her, especially since she was in the company of strangers along the way.
At a point, it seemed like fate didn't want Pipsqueak back home. The poor canine was booked on a cargo flight from Melbourne to Sydney, but unfortunately, it was full. In light of this, she had to take a longer route before she could be reunited with her family in Sydney.
Her story got some attention, and luckily, Virgin Australia swooped in to save the day. Little Pipsqueak was booked on an early flight to Sydney for her to rest her tired legs.
According to Olivia Cayzer, a crew member on the flight, the daschund was given the VIP treatment. Well, she deserved it and more after the kind of ordeal she had been through.
Pipsqueak was finally reunited with her family after an early drop-off. She was led through the terminal where the whole Eilbeck family was waiting for her with open arms and gushing emotions.
"She's part of our family and it's been five months and that's a long time time to miss anybody," Mr Eilbeck said.
"During these difficult times it's nice to be able to put a smile on someone's face," said Glen Monoley, Virgin Australia group general manager. In his statement, he said that he was glad they played an important role in reuniting Pipsqueak with her family after many months apart.
An Exciting Sky Diving Video In An Inflatable Raft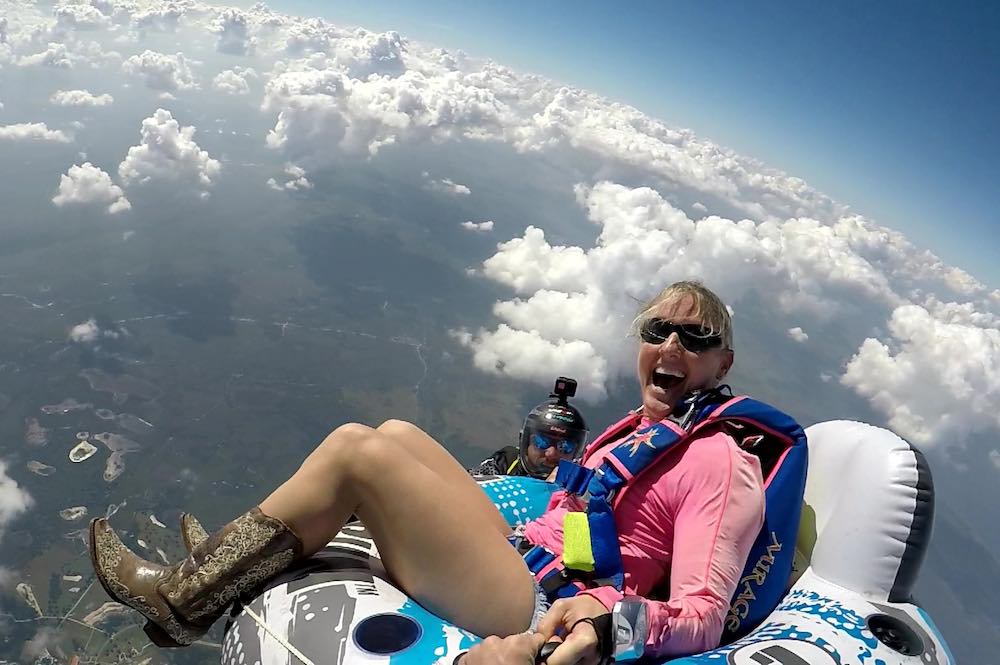 Lots of people would love to know exactly what it's like to go sky diving. However, it's obviously the sort of experience that has been traditionally been difficult to accurately record. The actual sky dive itself might seem like it lasts longer than it does to the people who are actually experiencing the event. However, objectively speaking, it usually won't take all that long. The moment is over so quickly that it's easy for it to get lost.
However, technology is constantly improving, and it's giving individuals everywhere the chance to see a lot of very different events from purely original perspectives. For a long time, the people who have never traveled have been able to see different places remotely.
Obviously, the experience of going there in person will be different in a lot of ways. However, it's still possible for people to learn a lot by seeing high-quality images and videos. Traveling is expensive, and many of the people who are interested in activities like sky diving are concerned about some of the associated risks. It's possible to reduce the risks associated with sky diving, and the costs associated with travel.
However, the people who have a more casual interest in sky diving might just want to get a more basic idea of what it's like. With this new footage, they might finally get the chance to do so accurately.
The woman in this video has actually leaped out of an airplane from an altitude of thirteen thousand and five hundred feet. She was seated inside an inflatable ring made from rubber at the time. Her name is Robin Moore, and this footage of her will be seen by millions of people now. It's just the sort of video that gets viewed over and over again over the years, since it's just not the sort of thing that gets seen on film all that often.
A lot of people get nervous when they sky dive, even if they were excited about it initially. They might be happy right up until they're actually about to literally make the leap, at which point they panic or get terribly nervous at least. This was not the case for Robin Moore, which is one of the many reasons why this was such a great video. She seemed absolutely ecstatic the entire time, which really comes through in the images themselves.
This occurred in Florida at River Ranch, and the raft was being stabilized by Robin Moore's friends. Interestingly, Robin Moore is a physician who works in the emergency room. She's clearly a person who is used to being in a lot of stressful situations and working in an environment with high stakes and more.
For someone in her profession, something like sky diving might not be all that scary. It would explain why she was able to take to an activity like this so easily. Raft jumps involving sky diving are not entirely standard, but they still happen. It seems that Robin Moore is a person who enjoys challenging activities even when not at work. This is an activity and experience that she was able to share with the world.
The fact that she was and is so enthusiastic only improves the quality of the video. While some people may have been interested in footage that captured a different range of emotions, many other people would want to see someone having fun with this sort of activity, which was clearly the case here. A lot of people would like to know what it is like to do something like sky diving, and it is now possible to at least have an idea after footage like this has been made available to the world.