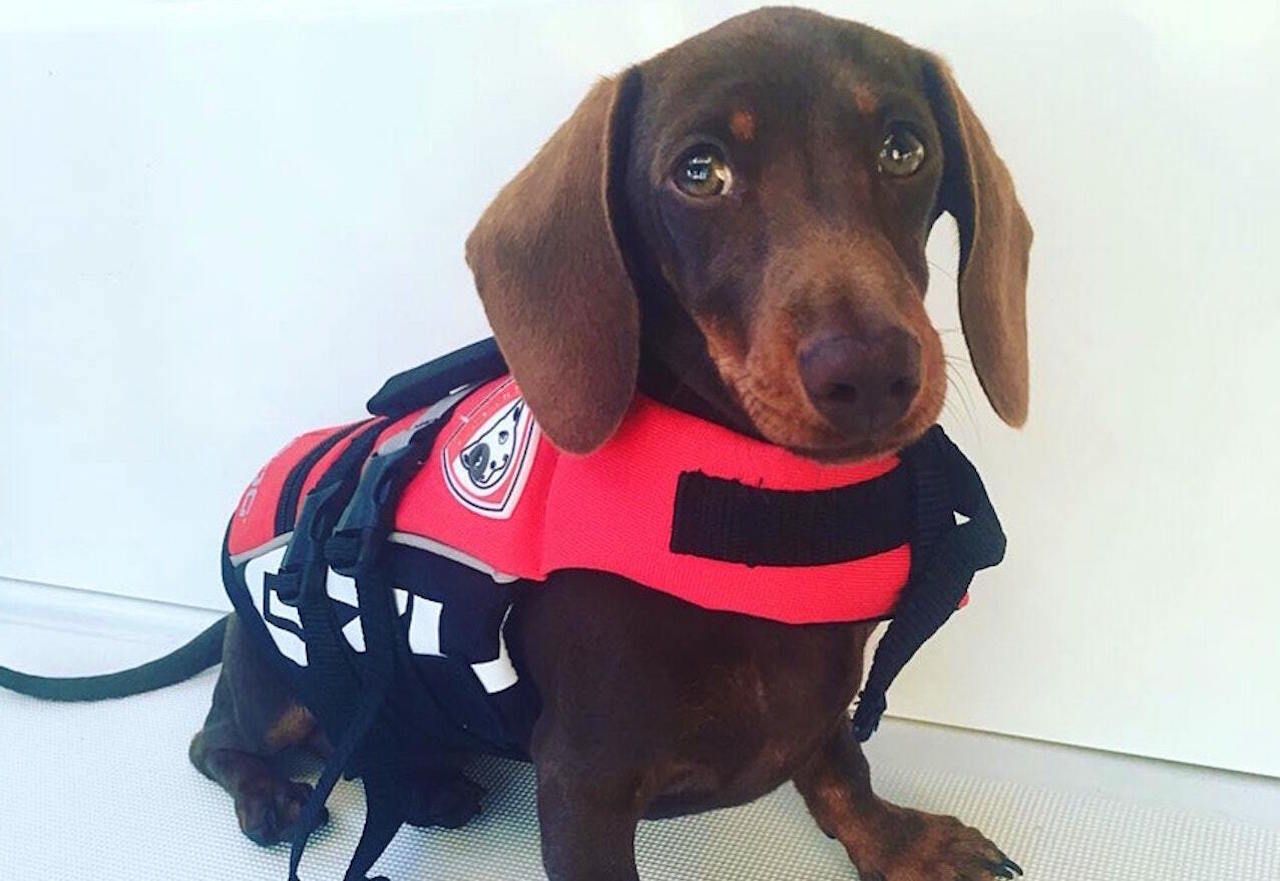 After 5 months of impromptu travel around the world, Pipsqueak the adventure canine reunites with her family
The wave of the pandemic saw the separation of a little daschund from her family during a four-year sailing trip with her Australian family.
As the pandemic built momentum across the world, her owners, Zoe and Guy Eibeck and their kids all rushed back home, but sadly, their dog Pipsqueak couldn't.
Since the separation in March, Pipsqueak travelled 17,000 kilometers to her home in Sydney- a journey most humans can't boast of. The adventure took her through North and South Carolina, Los Angeles, Auckland, and Melbourne. It must have a scary journey for her, especially since she was in the company of strangers along the way.
At a point, it seemed like fate didn't want Pipsqueak back home. The poor canine was booked on a cargo flight from Melbourne to Sydney, but unfortunately, it was full. In light of this, she had to take a longer route before she could be reunited with her family in Sydney.
Her story got some attention, and luckily, Virgin Australia swooped in to save the day. Little Pipsqueak was booked on an early flight to Sydney for her to rest her tired legs.
According to Olivia Cayzer, a crew member on the flight, the daschund was given the VIP treatment. Well, she deserved it and more after the kind of ordeal she had been through.
Pipsqueak was finally reunited with her family after an early drop-off. She was led through the terminal where the whole Eilbeck family was waiting for her with open arms and gushing emotions.
"She's part of our family and it's been five months and that's a long time time to miss anybody," Mr Eilbeck said.
"During these difficult times it's nice to be able to put a smile on someone's face," said Glen Monoley, Virgin Australia group general manager. In his statement, he said that he was glad they played an important role in reuniting Pipsqueak with her family after many months apart.
Wesley Chapel Local Is 'Heading to Hollywood' in 'American Idol' Stint!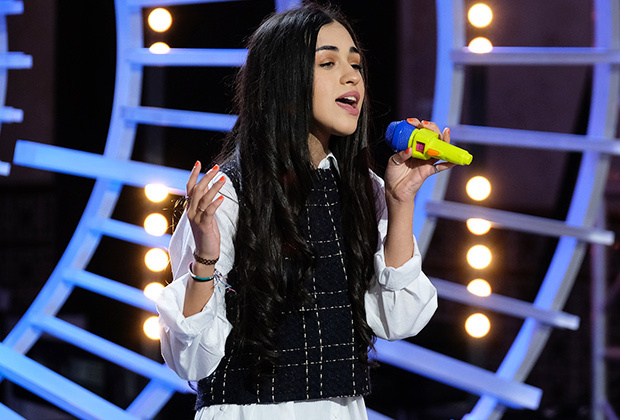 Do you remember where you were when the first episode of American Idol aired on Fox in 2002? While the platform may seem a little dated at this point in time, with more singing shows than aspiring singers it feels like, the program offered singers the chance to change their lives in front of a huge audience of American voters. Now 19 seasons later, performers like young Alanis Sophia are getting the chance to strike out for Hollywood for the opportunity to become America's next idol.
The most recent name that has everyone talking is young Alanis Sophia, a contestant from Wesley Chapel, Florida, who was named after the famous singer, Alanis Morissette. Sophia appeared on the program in late February to raucous applause from the star-studded cast of judges, including glowing praise from Katy Perry herself!
Alanis Sophia Sets Sights on Stardom
For Alanis Sophia, appearing on American Idol in 2021 was all about making the most of a second opportunity. Still just 19-years-old, Alanis wasn't even born when American Idol began airing. Originally staking her claim to the music scene at the age of 11, Alanis would appear on and land second place in the Spanish-language iteration of The Voice, titled La Voz.
After coming so close to tasting victory, Alanis would focus on curating her skills while plying forward with her work at school. Sophia would attend Pasco School and graduate from the institution in 2019, paving the way for Sophia to focus entirely on improving her skills and preparing for a second chance at Idol-fame when the program returned to Florida in 2021.
Upon arriving at the show, Sophia would get her chance to perform in front of Lionel Ritchie, Katy Perry, and country musician Luke Bryan. A visibly confident Sophia would explain to the judges that she had been gifted an American Idol microphone as a child and that she had clung to the hope of 'going to Hollywood' ever since. Sophia also explained to the judges that American Idol would operate as a bonding point between Sophia and her mother, often pointing to how music helped them during tough times back in Puerto Rico.
The Performance of a Lifetime
After explaining a bit about her story, Alanis would set forth with her own rendition of Anyone by the esteemed and incredibly talented Demi Lovato. Sophia kept the gifted American Idol microphone in her hand throughout the touching rendition, bringing smiles to the face of Katy, Luke, and Lionel. By the time the song had ended, it was clear that Sophia had won over not just a single judge, but all of the judges.
Katy Perry would open up the discussion regarding Sophia with instantaneous effusive praise saying, "She is the best we've seen today." Such high praise from one of the most successful pop artists of all time should go a long way toward Sophia's confidence in her skills, but that wasn't all the judges had to say.
Lionel Richie would pile onto the praise that Sophia received after Perry finished gushing over the performer. Richie pointed out that Sophia had a 'purity' to her voice and that Sophia's personality 'requires nothing but exactly who you are'. Ritchie would go on to say that Sophia had huge potential and those words were quickly echoed by Luke Bryan.
Now on her way to Hollywood for another chance at stardom, Alanis Sophia and her family are hoping for a finish at the top of the competition. Yet with such high praise from music legends like Richie and Perry, it feels like Sophia is already on the way to victory.