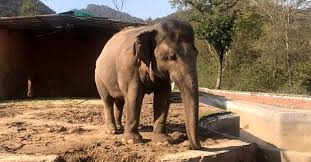 After 35 Years in Captivity, Elephant Is Finally Freed
An Asian elephant spent 35 years chained up inside a zoo. The elephant, Kaavan, was called the loneliest elephant in Pakistan. He had been there for so long and was in such terrible circumstances that a number of viral campaigns sprang up with the goal of getting him freed from his prison. Now, he has been given back his freedom. Next month, a Cambodian animal sanctuary has agreed to take him in.
Many groups dedicated to animal welfare broadcasted their concern for the elephant's physical and mental well being.From 1990 to 2012, the elephant had a roommate called Saheli, but since her death Kaavan has lived all alone. Over the years, he has shown more and more signs of being under mental stress.
Beginning in 2015, Samar Kahan created a petition to get Kaavan freed. It talked about the abuse the poor animal endured and how cruel the zookeepers were to him. It told the public about his legs being chained up at all times. It also said that Kahan visited the zoo, and the elephant barely moved. He would only bob his head from side to side. This is a motion called weaving, and elephants do it when they are depressed and stressed out.
Luckily, this petition went viral around the world. Thanks to it, there was a lot of pressure for Pakistani officials to free this elephant. Even Cher got into the cause. She spoke publicly about the elephant and in 2016 sent someone to go to the zoo to see for himself how the elephant was being treated. Her representative found that the situation was pretty bad. He found that Kaavan had mental problems from being chained up for so long. When Pakistani officials heard this, they declared that the elephant's mental damage was from losing his mate and that a new mate would fix the problem. Cher's representative said that the answer wasn't just to give Kaavan a mate. Instead, he needed a an enclosure that was far bigger and nicer. He argued that if the zoo didn't have the money for a new enclosure for Kaavan, they ought to close down the zoo for good.
The years of public advocacy for the chained-up animal has finally paid off. Recently, the Islamabad High Court decided that the zoo would have to talk to the nation of Sri Lanka, where Kaavan was born, to find out how to return him to the wild. They gave them 30 days to find a suitable place for him. The rest of the animals in the zoo have 60 days to be relocated.
Cher was happy to hear about the court's decision and tweeted out her excitement at him being freed. She also thanked the government of Pakistan for making this decision. Recently, a perfect animal sanctuary was found for the elephant in Cambodia. While he waits in the zoo for his freedom, he is being better taken care of. He must be checked out for a vet before being returned to the wild. Once he has had medical tests, the permit to move Kaavan can be applied for. Of course, Covid-19 has made the move that much more complicated. But, everyone is still committed to getting the veterinary tests, applying for the permit and moving Kaavan to his new home in Cambodia.
Dolls Mysteriously Take Up Residence In Michigan Man's Mailbox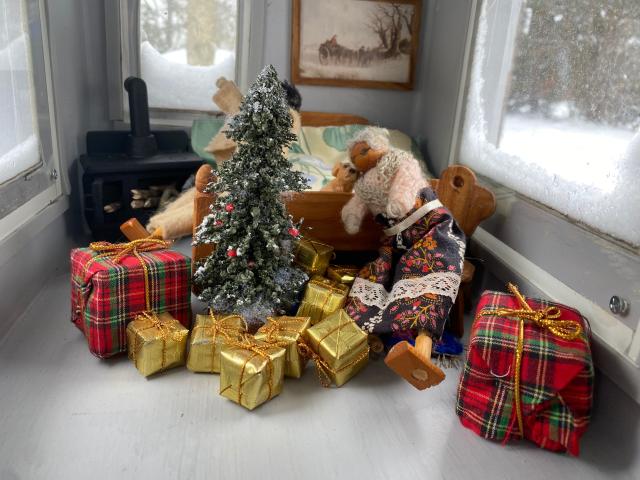 A man in Michigan, Don Powell, was left completely puzzled when he discovered two small wooden dolls in his mailbox one day, along with a note that read, "We decided to live here." The dolls were named Mary and Shelley, and they came with little pieces of furniture too.
Initially, Don was a bit confused by the whole thing, but he admits that he kind of enjoyed the mystery and intrigue of it all. He went around to the other homes on his cul-de-sac to see if anyone else had received similar dolls, but nobody had. He even asked a neighbor named Shelly, but she denied having anything to do with it.
At first, Don thought about getting rid of the dolls, but something stopped him. Instead, he decided to let them stay in the mailbox, which was custom-built to look like his house, complete with details such as windows that let in light.
As the story began to spread, more and more items began to appear in the mailbox with the dolls, including a rug, art, and even a bed. Someone even swapped the dolls for little skeletons on Halloween, but the dolls returned by Christmas with presents by their side.
Don Powell still doesn't know who put the dolls in his mailbox or why, but he's grateful for the mystery and the joy it has brought to his life. He says that every day, he looks forward to seeing what new surprises the dolls and their mysterious benefactors have in store for him.
This story is a great example of how a simple act of kindness or a random act of whimsy can have a big impact on someone's life. It's also a reminder that sometimes, the greatest joys in life come from the unexpected and the unexplainable.
Whether it was a neighbor with a sense of humor, a stranger passing through town, or something else entirely, the mystery of the dolls in Don Powell's mailbox has captured the imaginations of people all over the world. It's a reminder that there is still magic and wonder in the world, and that sometimes, the most meaningful things in life are the ones that can't be easily explained.