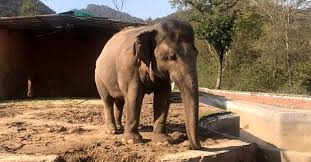 After 35 Years in Captivity, Elephant Is Finally Freed
An Asian elephant spent 35 years chained up inside a zoo. The elephant, Kaavan, was called the loneliest elephant in Pakistan. He had been there for so long and was in such terrible circumstances that a number of viral campaigns sprang up with the goal of getting him freed from his prison. Now, he has been given back his freedom. Next month, a Cambodian animal sanctuary has agreed to take him in.
Many groups dedicated to animal welfare broadcasted their concern for the elephant's physical and mental well being.From 1990 to 2012, the elephant had a roommate called Saheli, but since her death Kaavan has lived all alone. Over the years, he has shown more and more signs of being under mental stress.
Beginning in 2015, Samar Kahan created a petition to get Kaavan freed. It talked about the abuse the poor animal endured and how cruel the zookeepers were to him. It told the public about his legs being chained up at all times. It also said that Kahan visited the zoo, and the elephant barely moved. He would only bob his head from side to side. This is a motion called weaving, and elephants do it when they are depressed and stressed out.
Luckily, this petition went viral around the world. Thanks to it, there was a lot of pressure for Pakistani officials to free this elephant. Even Cher got into the cause. She spoke publicly about the elephant and in 2016 sent someone to go to the zoo to see for himself how the elephant was being treated. Her representative found that the situation was pretty bad. He found that Kaavan had mental problems from being chained up for so long. When Pakistani officials heard this, they declared that the elephant's mental damage was from losing his mate and that a new mate would fix the problem. Cher's representative said that the answer wasn't just to give Kaavan a mate. Instead, he needed a an enclosure that was far bigger and nicer. He argued that if the zoo didn't have the money for a new enclosure for Kaavan, they ought to close down the zoo for good.
The years of public advocacy for the chained-up animal has finally paid off. Recently, the Islamabad High Court decided that the zoo would have to talk to the nation of Sri Lanka, where Kaavan was born, to find out how to return him to the wild. They gave them 30 days to find a suitable place for him. The rest of the animals in the zoo have 60 days to be relocated.
Cher was happy to hear about the court's decision and tweeted out her excitement at him being freed. She also thanked the government of Pakistan for making this decision. Recently, a perfect animal sanctuary was found for the elephant in Cambodia. While he waits in the zoo for his freedom, he is being better taken care of. He must be checked out for a vet before being returned to the wild. Once he has had medical tests, the permit to move Kaavan can be applied for. Of course, Covid-19 has made the move that much more complicated. But, everyone is still committed to getting the veterinary tests, applying for the permit and moving Kaavan to his new home in Cambodia.
Man Sets Guinness World Record For TALLEST Stack of M&M's — EVER!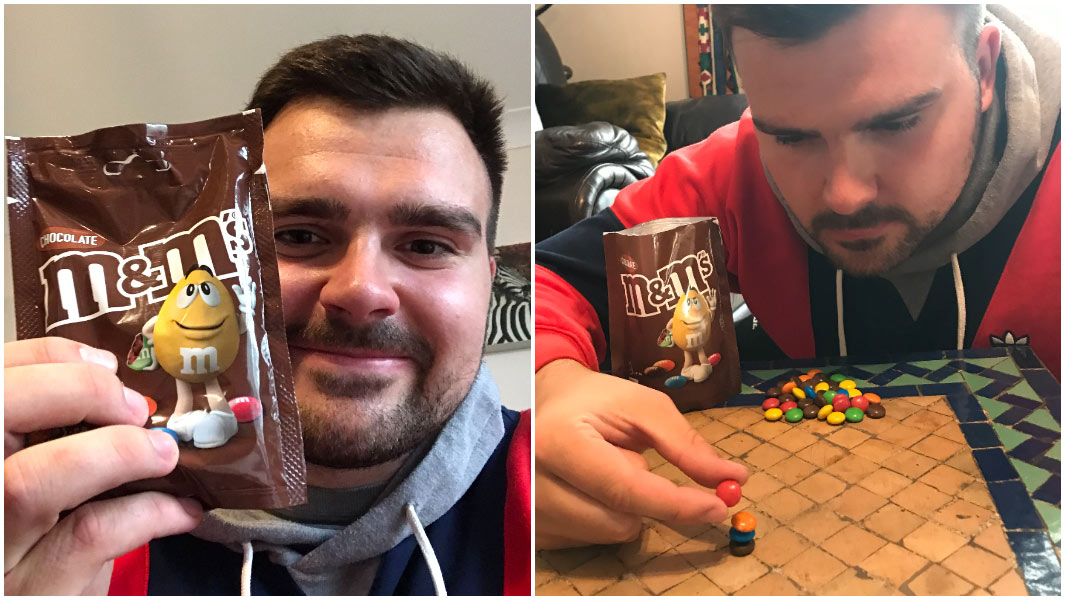 Where were you when you had your first bite of M&Ms? These multi-colored chocolate buttons were first introduced to the world by Mars, Incorporated on September 10, 1941 – more than 79 years ago! Sold around the planet, M&Ms have become one of the most popular sugary candies on the planet, gaining ground with its catchy slogan, "Melts in your mouth, not in your hand."
More than just a sweet treat for chocolate lovers everywhere, one man turned to his favorite candy to land within the Guinness Book of World Records. That man, named Will Cutbill of the U.K., would do so by managing to balance five M&M sweets atop one another, bursting through the record of four held by Brendan Kelbie of Australia and Silvio Sabba of Italy.
Snacking and World Records
When we think of accomplishing a world record, most of us probably consider all of the work that likely goes into the equation. We certainly don't anticipate beating a world record while relaxing in front of the television with our favorite snack. For Will and his bag of M&Ms, it turned out that sitting around was the EXACT recipe for success that would push him to victory. Will said, "One day in lockdown I was mixing up my confectionary choice (…) and this time the bag of M&Ms called me, and boy am I glad they did!"
Will had been sitting on his couch with his snacks when he felt possessed to try and stack them atop one another. At the time, Will thought that he was just killing time with his candies. He didn't realize that he was practicing and preparing to break a world record! After seeing how good he was at stacking the M&Ms initially, he decided to go for as many as possible.
Will said before breaking his record, "One day I thought, right, let's crack this. So I sat down determined to complete it."
The future M&Ms world record holder would film his attempts to stack five M&Ms atop one another and in doing so, Will would capture his success as it happened. Will said, "I've had a lifelong ambition to break a world title. I've always wanted one." Will would go on to admit that he had been purchasing the Guinness books every single year, hoping one day to add his name to its pages.
After breaking the record from the comfort of his living room, Will would submit the recording for review. Claiming that the moment felt 'absolutely amazing', Will would wait until the video was verified to actually celebrate. "It's madness. I can now say I'm a Guinness World Records title holder!"
Despite earning the record for his ability to balance chocolate candies, Will admits that he himself isn't very athletic. "I can barely stand on one leg, but I have a talent for chocolate!"
While he is happy to hold onto his record, for now, the U.K. native admitted that he's already planning on future challenges. Will said that he was inspired and that his "creative juices" were flowing.