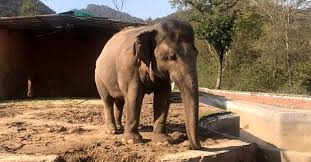 After 35 Years in Captivity, Elephant Is Finally Freed
An Asian elephant spent 35 years chained up inside a zoo. The elephant, Kaavan, was called the loneliest elephant in Pakistan. He had been there for so long and was in such terrible circumstances that a number of viral campaigns sprang up with the goal of getting him freed from his prison. Now, he has been given back his freedom. Next month, a Cambodian animal sanctuary has agreed to take him in.
Many groups dedicated to animal welfare broadcasted their concern for the elephant's physical and mental well being.From 1990 to 2012, the elephant had a roommate called Saheli, but since her death Kaavan has lived all alone. Over the years, he has shown more and more signs of being under mental stress.
Beginning in 2015, Samar Kahan created a petition to get Kaavan freed. It talked about the abuse the poor animal endured and how cruel the zookeepers were to him. It told the public about his legs being chained up at all times. It also said that Kahan visited the zoo, and the elephant barely moved. He would only bob his head from side to side. This is a motion called weaving, and elephants do it when they are depressed and stressed out.
Luckily, this petition went viral around the world. Thanks to it, there was a lot of pressure for Pakistani officials to free this elephant. Even Cher got into the cause. She spoke publicly about the elephant and in 2016 sent someone to go to the zoo to see for himself how the elephant was being treated. Her representative found that the situation was pretty bad. He found that Kaavan had mental problems from being chained up for so long. When Pakistani officials heard this, they declared that the elephant's mental damage was from losing his mate and that a new mate would fix the problem. Cher's representative said that the answer wasn't just to give Kaavan a mate. Instead, he needed a an enclosure that was far bigger and nicer. He argued that if the zoo didn't have the money for a new enclosure for Kaavan, they ought to close down the zoo for good.
The years of public advocacy for the chained-up animal has finally paid off. Recently, the Islamabad High Court decided that the zoo would have to talk to the nation of Sri Lanka, where Kaavan was born, to find out how to return him to the wild. They gave them 30 days to find a suitable place for him. The rest of the animals in the zoo have 60 days to be relocated.
Cher was happy to hear about the court's decision and tweeted out her excitement at him being freed. She also thanked the government of Pakistan for making this decision. Recently, a perfect animal sanctuary was found for the elephant in Cambodia. While he waits in the zoo for his freedom, he is being better taken care of. He must be checked out for a vet before being returned to the wild. Once he has had medical tests, the permit to move Kaavan can be applied for. Of course, Covid-19 has made the move that much more complicated. But, everyone is still committed to getting the veterinary tests, applying for the permit and moving Kaavan to his new home in Cambodia.
Punk Kid Goes From Homeless to Opening A Quirky Barbershop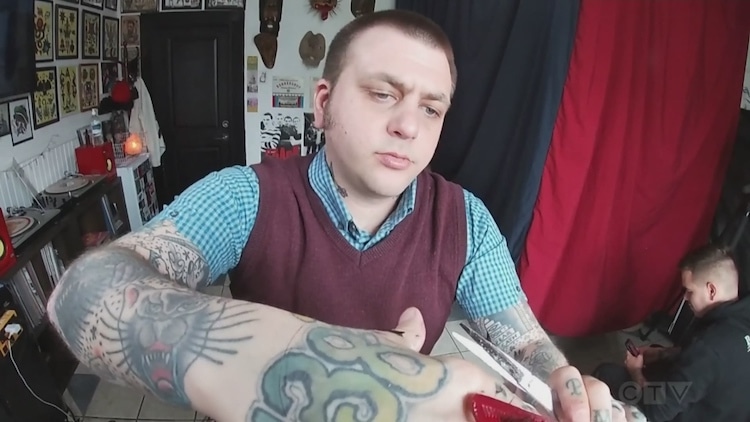 If you've ever seen the musical movie, Sweeney Todd: The Demon Barber of Fleet Street, starring Johnny Depp and Helena Bonham-Carter, then you could be forgiven for thinking twice before stepping into a barbershop for a straight-razor shave. However, many people have that reaction as well when stepping into Daryl Bidner's Little Barbershop of Horrors in today's Vancouver Island.
Bidner himself was never one for being mainstream. Growing up as a punk kid in his teen years, the barber today is a close-cropped fellow, arms blazoned with tattoos, and a late 1960s skinhead-style outfit décor via collared shirt, sleeveless sweater matched to his jeans and boots. However, when it comes to cutting hair, Bidner is all the professional and about business.
Starting off definitely wanting his barbershop to stand out and apart from the competition locally, Bidner modeled the entire theme of his haircutting venue around the movie, Little Shop of Horrors. He parlayed his interest in cutting hair for friends with mohawks into a bona fide skill, and now enjoys regular business as a barber for clientele young and old.
However, life wasn't always peachy-keen for Bidner. He was a school drop-out, had been in and out of drug addiction, and reached his own personal bottom after being homeless for an extended period. Ironically, it was a tattoo that finally seemed to put the young man back on track. His first tattoo allowed Bidner to skip the usual downspin of wasting the night high on something, and he sobered up. A number of days later, he did it again, using tattoos to get clean. By the 40th inking, Bidner was fundamentally off his addictions and broke his need to use mindlessly.
The tattooing was cathartic for Bidner, and he finally began to think about tomorrow instead of the next binge today. That in turn got him into thinking what Bidner could do for a proper living. Obviously, the young man was not going to go and wear a corporate suit the following Monday. So, he looked around at what made sense. Being a tattoo artist was logical, but then haircutting and being a barber appealed even more.
Bidner knuckled down, figured out how to get himself into barbering school, and after three years of grinding to perfect his skill, he had a license and started his own business with a single barber chair. Since that major breakthrough, Bidner has been at it as a barber for over five years, and he's been involved with community help drives and giving free haircuts to the homeless at local shelters as well. No surprise, Bidner credits his profession for saving his life and giving him direction, but it has also been a living lesson to others that no matter how bad it gets, people can pull themselves out and up again.