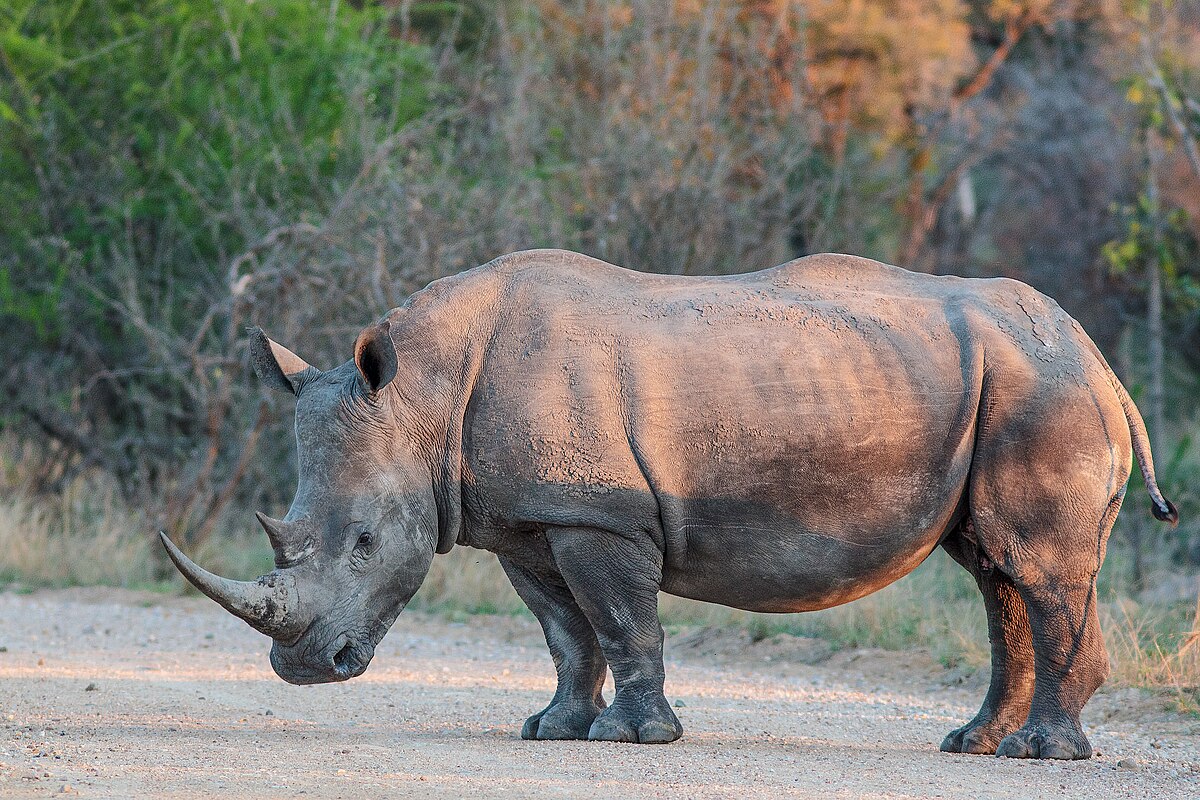 Africa's White Rhino Population Rebounds
In a exciting turn of events, Africa's white rhino population has experienced a resurgence for the first time in a decade. At the close of 2022, there were 23,290 rhinos in total, marking a significant 5.2% increase from the previous year.
Rhinos are among the planet's most iconic and endangered creatures. These massive herbivores are known for their distinctive horns, which have unfortunately made them prime targets for poachers seeking to profit from the illegal wildlife trade. There are two main species of African rhinos: the white rhino and the black rhino. Both face grave threats to their survival.
The primary reason behind the perilous decline of rhino populations is poaching. Rhino horn, made of keratin (the same substance as human hair and nails), is mistakenly believed by some to have medicinal properties, and it is also highly sought after for its use in ornamental carvings. This misguided demand has led to a tragic increase in poaching activities, with rhinos being killed for their horns at an alarming rate.
Habitat loss is another significant threat to rhino populations. As human populations grow and expand, rhino habitats are encroached upon, leaving these animals with less space to roam and find food.
Despite these challenges, the recent increase in rhino populations is cause for celebration and renewed hope. The protection and biological management initiatives implemented by conservation organizations have played a pivotal role in this positive trend. Both black and white rhino populations have shown promising signs of recovery, with black rhinos increasing by 4.2% and white rhinos by 5.6%.
Dr. Michael Knight, chair of the IUCN's Rhino Specialist Group (AfRSG), expressed his relief, saying, "With this good news, we can take a sigh of relief for the first time in a decade. However, it is imperative to further consolidate and build upon this positive development and not drop our guard."
Nina Fascione, Executive Director at the International Rhino Foundation, emphasized that this rebound in rhino populations is not only a triumph for the rhinos themselves but also for the countless other species that share their ecosystems and the dedicated people who protect these lands.
The resurgence of rhino populations underscores the effectiveness of collaborative conservation efforts across Africa. Protected areas like Kruger National Park in South Africa have significantly boosted security measures to deter poachers, resulting in a decline in poaching incidents on their land. However, poachers have shifted their focus to smaller areas, such as the province-run Hluhluwe Imfolozi Game Reserve, which has borne the brunt of South Africa's rhino poaching in recent years.
Efforts to combat rhino poaching extend beyond national borders. U.S. Treasury Secretary Janet Yellen, during her visit to South Africa's Dinokeng Game Reserve, emphasized the need to follow the money trail associated with poaching, treating it as seriously as other crimes. This approach can help disrupt the illegal wildlife trade networks that drive rhino poaching.
While the increase in rhino populations is undoubtedly promising, significant challenges remain on the horizon. Competition over water resources and the resulting conflicts between communities and wildlife may bring humans and rhinos into closer contact, potentially leading to more poaching incidents. Poverty resulting from the loss of crops and livestock can also drive individuals to poaching as a means of income.
To ensure the continued recovery of Africa's rhino populations, it is vital to address these underlying issues and maintain unwavering commitment to conservation efforts. The rebounding rhino populations serve as a testament to what can be achieved when dedicated individuals, organizations, and governments work together to protect these magnificent creatures and the ecosystems they call home.
Jughead's Journey: A Dog Is Rescued After Surviving With Jug On Head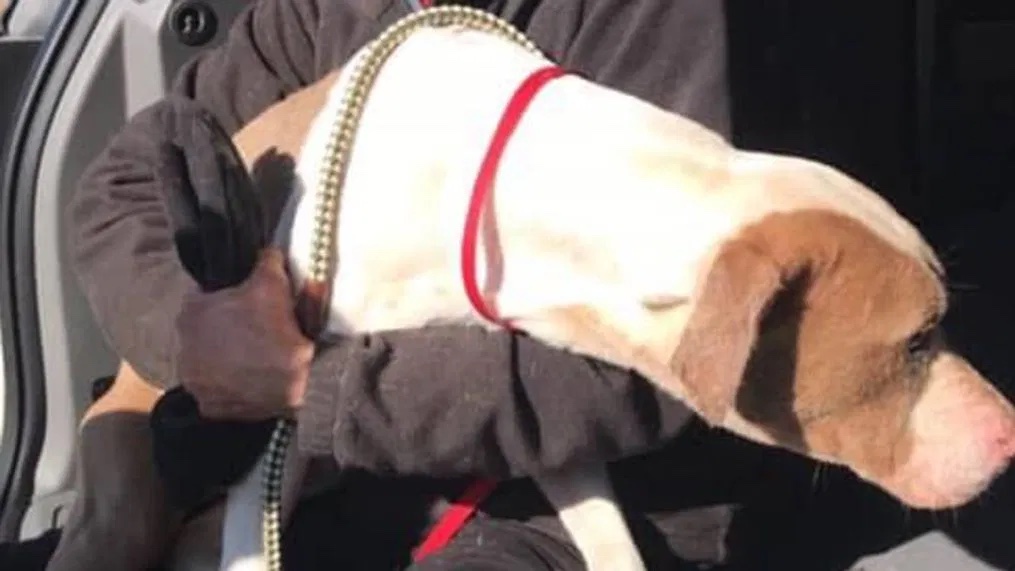 In the quiet neighborhoods of Montgomery County, Texas, a furry friend named Jughead found himself in a tight spot—literally. This courageous canine had inadvertently stuck his head inside a jug, turning a simple act of scavenging for food into a perilous predicament. Little did he know, a compassionate woman named Teri Goodnight would become his guardian angel.
Jughead, a stray dog with a name as unique as his misadventure, was affectionately dubbed after the container that caused his troubles. The jug, which turned out to be a cat feeder, became a makeshift helmet for poor Jughead, restricting his vision and creating a challenging barrier to eating and drinking. Enter Teri Goodnight, a woman with a heart full of compassion and a determination to make a difference.
Teri spent an entire month, investing not only time and effort but also several hundred dollars in fuel, on a mission to rescue Jughead. His elusive nature made the task a formidable challenge, as he roamed the neighborhoods near FM 1314 and Lazy Lane in the Porter area. But Teri refused to give up.
"We took wire cutters and cut all the way around it and pulled it off of his head. So this was the only way he was able to eat and drink or see," Teri explained. Despite the initial fear that Jughead couldn't breathe, it became clear that he could still manage essential functions. Yet, Teri's determination to free him from his plastic prison only intensified.
Jughead's story is not one of despair but of resilience and triumph. Teri's tireless efforts paid off, and Jughead, along with his friend Red, was finally captured and rescued. The jug was removed, unveiling a grateful pup who could now enjoy the simple pleasures of life without hindrance.
Reflecting on the emotional moment, Teri shared, "I literally cried for 10 minutes after I caught him, I just broke down started crying. I was relieved it was over." Jughead's rescue was not just a personal victory; it represented the power of kindness and the difference one person can make in the life of an innocent creature.
Now under the care of the East Texas Hoof and Paw Animal Rescue, Jughead and Red have a chance at a brighter future. Teri expressed her hope that they would find loving homes, breaking free from the challenges of street life.
"These two had a foster, they are now with a rescue so they will be vetted and adopted out and go to loving homes and not have to be street dogs anymore," Teri joyfully shared, emphasizing the transformative impact of compassion and dedication in the world of animal rescue.
Jughead's journey from a jug-bound wanderer to a hopeful candidate for a forever home is a testament to the remarkable bond between humans and animals, proving that sometimes, all it takes is one person with a big heart to change a life.