Advice for Teaching Toddlers How to Be Kind to Pets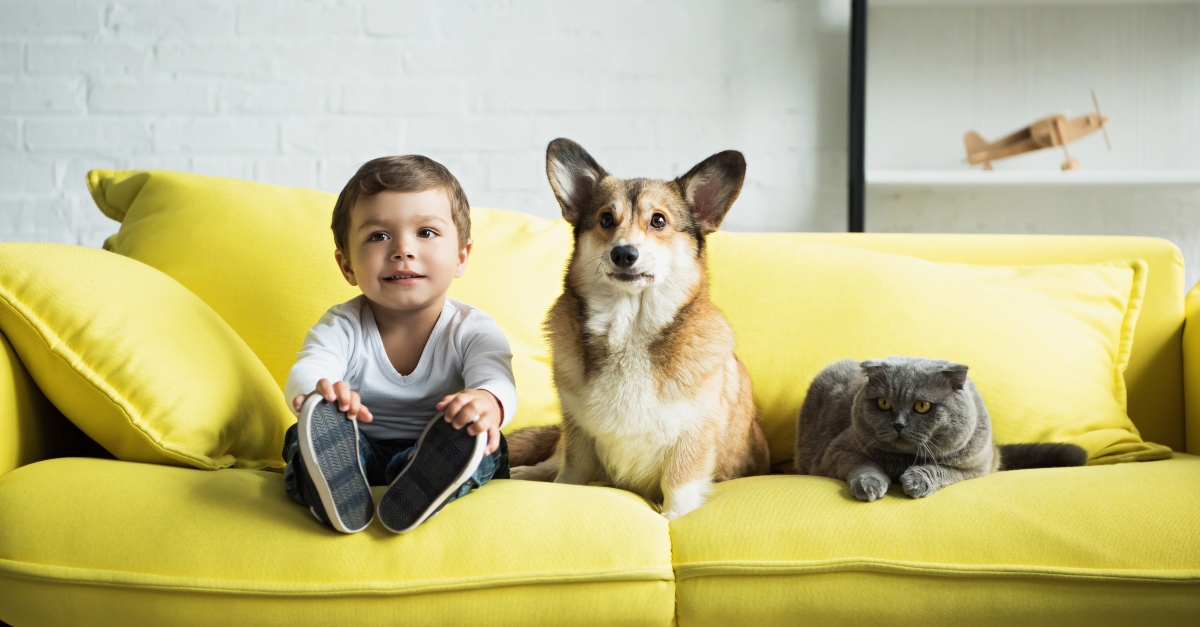 Raising children can be an enjoyable and rewarding experience; however, it can be hard for children to learn how to interact with animals. When it comes to sharing kindness with pets, this is often a task that toddlers struggle with. This can leave parents wondering what they are going to do. After all, having a pet is a great way to teach a child responsibility in addition to welcoming another member of the family. It is important for parents to teach their children how to be kind to pets. For parents who are having trouble getting their toddlers to empathize with pets, there are a few pieces of advice to keep in mind.
Lead by Example
The first tip to keep in mind is to lead by example. Instead of telling kids how they should interact with animals, take steps to demonstrate this to them by example. Take kids out to petting zoos and show kindness to animals. Feed the animals. Pet the animals. Say kind things. Kids want to do what their parents are doing. If they see their parents being kind to animals, they are going to follow in those important footsteps.
Read About Animals
Toddlers are not intentionally mean to animals; however, they are going to be hesitant to open up to something that is unfamiliar to them. Therefore, when teaching toddlers how to read, take the time to read a few books and stories about animals. There are countless books that are meant for children that discuss animals, the various types, why they are important, and how to interact with them. Pick a few of these books out. The books will teach children about animals and, as toddlers become more familiar with them, they will show them kindness.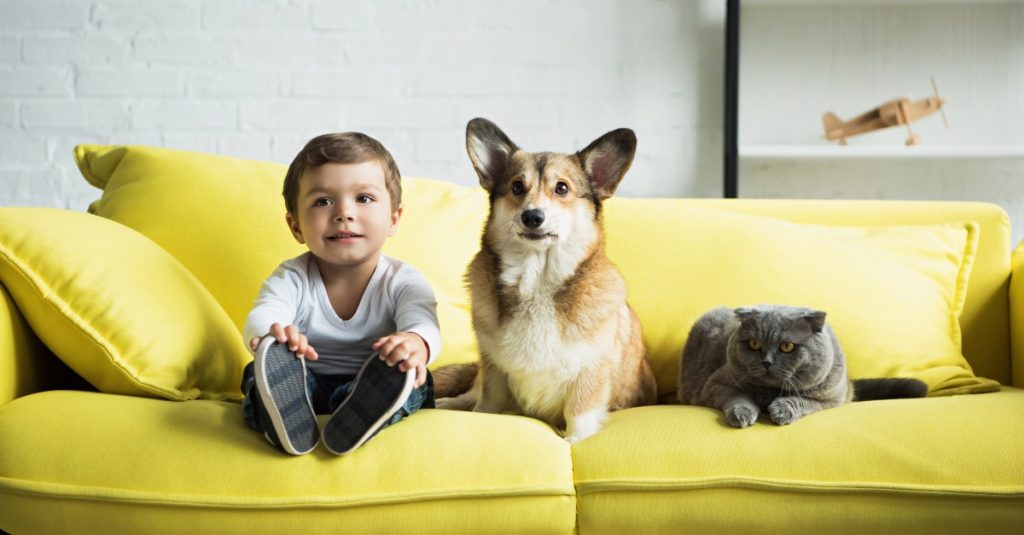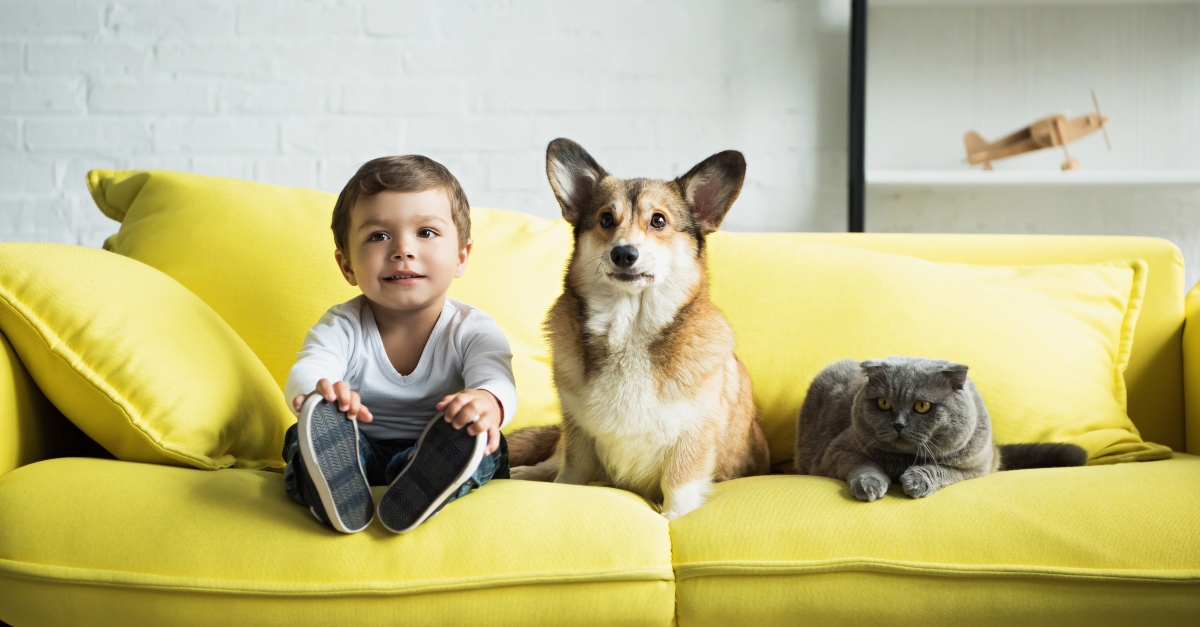 Use a Pretend Pet
One of the first steps that parents can take to get their toddlers more comfortable around pets is to come up with a pretend example. These take the form of stuffed animals. Many kids come home from the hospital with stuffed animals and end up being a kid's first friend. Go through the store and pick out a few pretend pets from the stuffed animal aisle. The kids will open up to them and often give their new pretend friend a name. This will help toddlers learn how to empathize with real-life pets that look like their stuffed animals.
Use Positive Reinforcement
A lot of parents are hesitant to heap praise on their child for doing something they are supposed to do. After all, children are supposed to be kind to animals. Why reward them for doing something that they should already be doing? The answer is because it works. Positive reinforcement works on everyone, including children. Toddlers want to please their parents. If they receive praise for being nice to the family pet, they are going to continue with this behavior in the future. Use positive reinforcement to teach toddlers how to be kind to pets.
Ensure there is a Safe Space in the Home for the Pet
In order for toddlers to be kind to pets, they need to feel comfortable around them. This means that the pet needs to be nice to the toddler as well. Pets are going to be irritated if toddlers are constantly picking on them. Eventually, they are going to fight back. This will make it hard for a toddler to become friendly with the family pet. Prevent this by providing the pet with a safe space to hide when they need a break. This will help both the pet and the toddler.
Family Adopts an Enormous Puppy Who Is Compared to a Hippo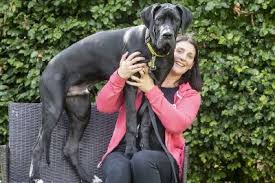 There is a saying that dogs are a man's best friend. There are countless individuals and families out there who are looking to share their love with a dog. One of the biggest questions people face when they are thinking about adopting a dog is the type of breed they would like. There are so many great options to choose from that it can be hard to make a decision. One couple in the United Kingdom decided to go with the biggest puppy they could possibly find.
This couple had been looking for a new dog for a long time. They already have four dogs at home but were ready for another. They were waiting and not sure if they would ever get the call that there was a dog waiting for them. Eventually, they got the call. There was a 5-month old puppy at the shelter who was looking for a new home. The animal had been surrounded by its previous owner who was no longer able to take care of the puppy. He was surrendered to the local shelter. The couple was so excited. They rushed down to meet the puppy.
They were utterly shocked by what they saw. They couldn't believe the dog they saw was still a puppy. Their eyes locked with a Great Dane. It was love at first sight. It turns out this puppy also happens to be the largest puppy in the entire country! The couple couldn't believe their luck!
The puppy was already towering at 6 feet tall. he also weighed in at 95 pounds. For comparison, this is more than most baby hippos! The owners were shocked to learn all of this information about a puppy that was going to be theirs. The shelter even told the couple that as the dog grows up, he might even get bigger. His size has the potential to double, which is quite absurd to most; however, this is exactly what happens with Great Dane puppies. The couple was so excited and started to love on him immediately.
The couple is already happy at home with their new family member. They say that the puppy has a big heart to match his enormous size. His heart is every bit as big as he is. He is playful and gentle at the same time. He is a joy to have around the house. The couple also knows that they don't know what's going to happen as he continues to grow up. The dog is only going to get bigger, so the couple has taken it upon themselves to try to safeguard some of the fragile items around the house.
Furthermore, the family also four other dogs they need to take care of in addition to the Great Done. The family also has a beautiful Dogue de Bordeaux, two separate Chinese crested dogs, and a gorgeous French bulldog. The family has said that the dogs still get along well. The dogs were a bit nervous at the size of the new puppy at first; however, they get along great now. The family is so excited to have a full house and there is plenty of love to go around.
The family also posts videos of what life is like with their new gentle giant as well. The walks can be quite entertaining as the family works to manage all of the dogs at once. This is a perfect example of the joy a dog can bring to the lives of people. What a beautiful family of dogs.