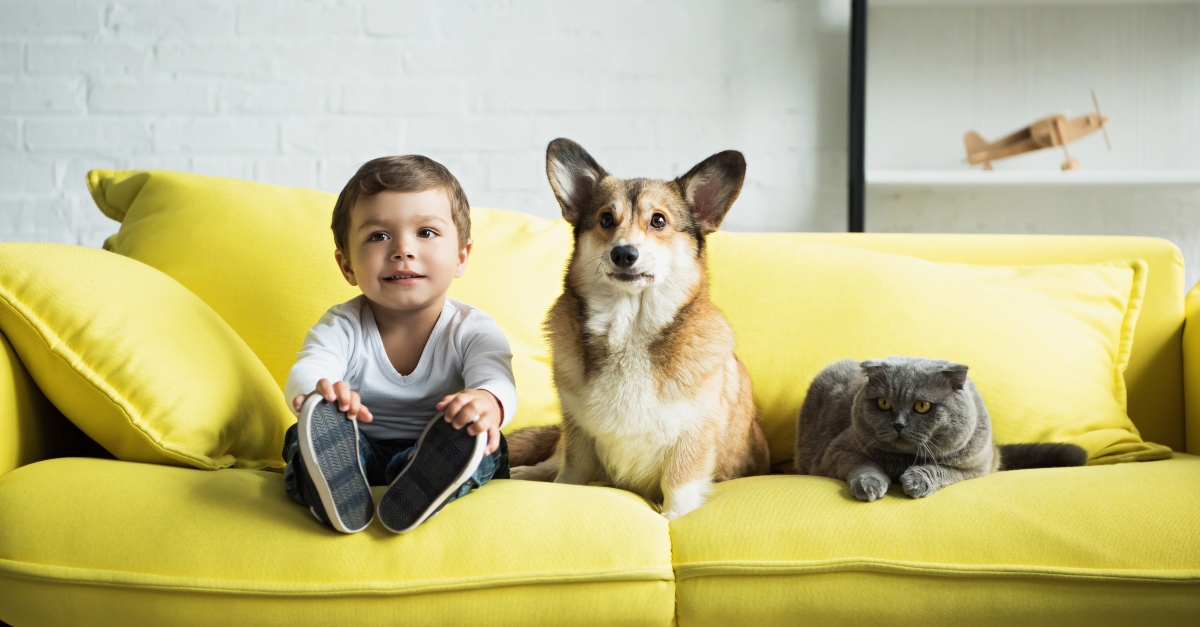 Advice for Teaching Toddlers How to Be Kind to Pets
Raising children can be an enjoyable and rewarding experience; however, it can be hard for children to learn how to interact with animals. When it comes to sharing kindness with pets, this is often a task that toddlers struggle with. This can leave parents wondering what they are going to do. After all, having a pet is a great way to teach a child responsibility in addition to welcoming another member of the family. It is important for parents to teach their children how to be kind to pets. For parents who are having trouble getting their toddlers to empathize with pets, there are a few pieces of advice to keep in mind.
Lead by Example
The first tip to keep in mind is to lead by example. Instead of telling kids how they should interact with animals, take steps to demonstrate this to them by example. Take kids out to petting zoos and show kindness to animals. Feed the animals. Pet the animals. Say kind things. Kids want to do what their parents are doing. If they see their parents being kind to animals, they are going to follow in those important footsteps.
Read About Animals
Toddlers are not intentionally mean to animals; however, they are going to be hesitant to open up to something that is unfamiliar to them. Therefore, when teaching toddlers how to read, take the time to read a few books and stories about animals. There are countless books that are meant for children that discuss animals, the various types, why they are important, and how to interact with them. Pick a few of these books out. The books will teach children about animals and, as toddlers become more familiar with them, they will show them kindness.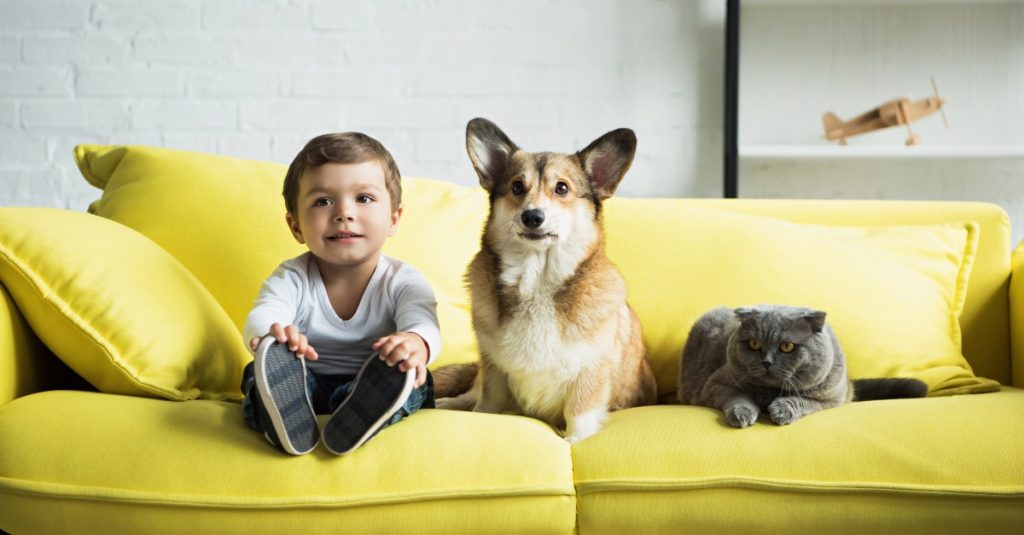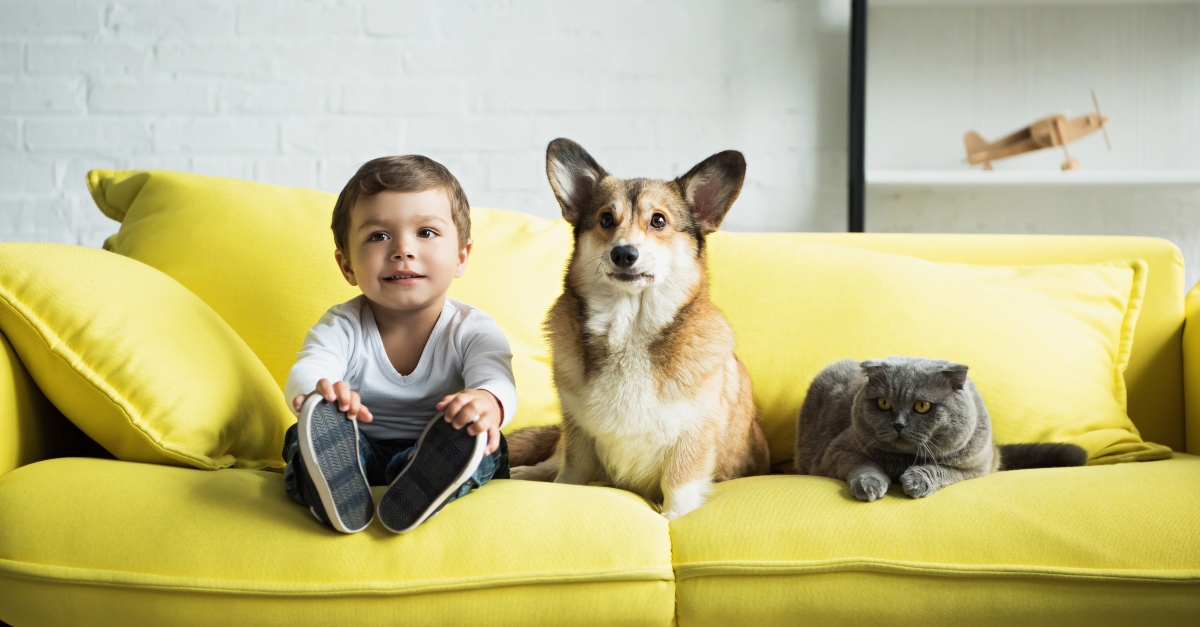 Use a Pretend Pet
One of the first steps that parents can take to get their toddlers more comfortable around pets is to come up with a pretend example. These take the form of stuffed animals. Many kids come home from the hospital with stuffed animals and end up being a kid's first friend. Go through the store and pick out a few pretend pets from the stuffed animal aisle. The kids will open up to them and often give their new pretend friend a name. This will help toddlers learn how to empathize with real-life pets that look like their stuffed animals.
Use Positive Reinforcement
A lot of parents are hesitant to heap praise on their child for doing something they are supposed to do. After all, children are supposed to be kind to animals. Why reward them for doing something that they should already be doing? The answer is because it works. Positive reinforcement works on everyone, including children. Toddlers want to please their parents. If they receive praise for being nice to the family pet, they are going to continue with this behavior in the future. Use positive reinforcement to teach toddlers how to be kind to pets.
Ensure there is a Safe Space in the Home for the Pet
In order for toddlers to be kind to pets, they need to feel comfortable around them. This means that the pet needs to be nice to the toddler as well. Pets are going to be irritated if toddlers are constantly picking on them. Eventually, they are going to fight back. This will make it hard for a toddler to become friendly with the family pet. Prevent this by providing the pet with a safe space to hide when they need a break. This will help both the pet and the toddler.
Cornwall Family's Dog Leads Rescue Team to Missing Cat Mowgli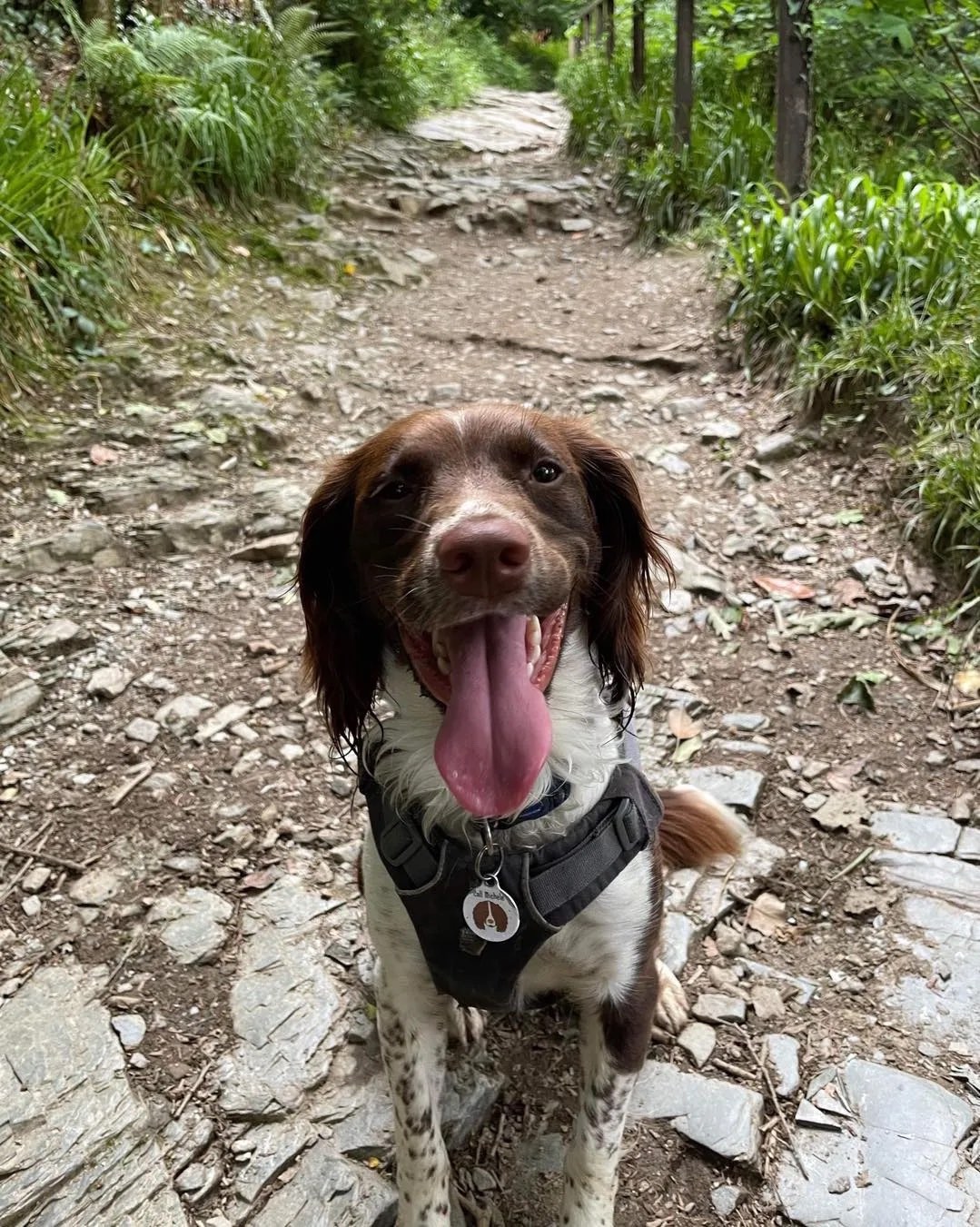 In a heartwarming tale of loyalty and bravery, a family in Cornwall, UK, was reunited with their missing cat, Mowgli, thanks to their quick-thinking dog, Daisy. Mowgli had gone missing on October 20 and was lost for six days before Daisy led the family to a surprising discovery.
Mowgli's owner, Michele Rose, had nearly given up hope of finding her beloved cat when Daisy, a spirited spring spaniel, exhibited unusual behavior near the woods surrounding their Cornwall home. "Daisy was going berserk," Michele explained, prompting the family to follow the determined dog.
Daisy, known to be good friends with Mowgli, seemed to sense something amiss and guided the family to an abandoned mineshaft. Michele's son, Hamish, shared with the PA news agency, "Daisy and Mowgli are pretty good mates, so she could probably tell he was down there."
The family's concern deepened as they realized Mowgli might be trapped in the mineshaft. Swift action was required, and a rescue team was summoned to the scene. Equipped with cages and rope, the team worked tirelessly for hours to reach the stranded feline.
To their astonishment, Mowgli was found safe at the bottom of the mineshaft. Miraculously, despite the ordeal, the resilient cat emerged unharmed. The rescue team carefully lifted Mowgli to safety, bringing joy and relief to the worried family.
"Without Daisy doing that, Mowgli could still be down there, that's for sure. She was persistent in making me follow her; it was amazing. Daisy is a superstar. She's an amazing dog," expressed Michele Rose in gratitude to her faithful canine companion during an interview with the BBC.
Hamish, Michele's son, added with a touch of humor, "If Daisy wasn't the favorite child already, she definitely is now," speaking to The Independent. The heroic efforts of Daisy not only saved Mowgli but also showcased the incredible bond between animals and their ability to understand and communicate in times of need.