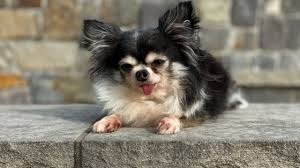 Adorable Tiny Chihuahua Lands Hero Dog of the Year Award In Today's Most Wholesome News
The American Humane Hero Dog Award ceremony may not be the most prestigious event of the year, but that is because everyone else is wrong. This year, the honorific was bestowed upon a tiny Chihuahua known for her huge heart, Little MacKenzie. As Chihuahua's go, Little MacKenzie is just as small and adorable as you'd imagine only there is something slightly unique about her at a second glance!
When you look at the past award winners of the American Humane Hero Dog Awards, you'll see canines of every size, shape, and personality. From the adorable Dolly Pawton, a cardiac alert dog from Maine, to our own Little MacKenzie, there is something different to cherish about each of them. For her part, the Chihuahua named Little MacKenzie was born with a cleft palate, a birth condition that alters the opening of the mouth. Despite her birth defect and some of the physical handicaps that came with it, including an inability to bark, Little MacKenzie has definitely been living her best life at the shelter that rescued her.
Even though she is small of size, MacKenzie brings a lot of heart to every room that she walks into. She has been serving as a service support dog for baby rescue animals that were born with birth defects of their own. That isn't to say that Little MacKenzie had it easy growing up herself. MacKenzie would contract aspiration pneumonia as a puppy and that respiratory condition would nearly end her life. Surviving pneumonia in order to overcome her health defect would be a long journey that the pup would have to take. Nowadays you couldn't tell that she struggled in the past, though.
MacKenzie is as playful and comforting with the other baby rescue animals as she is with the nursing staff and children who visit the rescue. Some of MacKenzie's tasks in the nursery include playing with the puppies, socializing with the rescue animals, and teaching the other rescue animals to be comfortable. MacKenzie was nominated among six other finalists from around the nation, ultimately coming up on top to also become the Hero Shelter Dog of the Year Award to go along with her American Hero Dog title.
The American Humane Hero Dog Awards was presided over by Robin Ganzert, the CEO and President of American Humane. Speaking on the 2020 festivities, Ganzert claimed that the Hero Dog Awards was created to honor some of the most heroic creatures in the world. Ganzert would go on to describe the various nominated canines as having gone beyond 'the call of duty' while honoring the 'age-old bond' between both people and animals. Other great winners included Olive for 2020 Therapy Dog of the Year and Aura for the 2020 Guide & Hearing Dog of the Year.
For a full list of the finalists, head to The American Humane website for more information on the 400+ nominations!
Dog Trainer and Dog Groomer Get Married Accompanied By Their Best Friends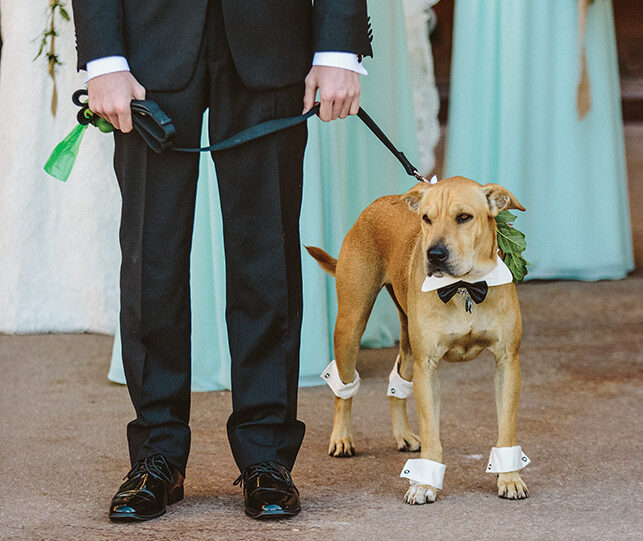 Weddings Are for Sharing With Loved Ones
When people get married, they spend one perfect day with their most loved friends and family. While many people only think about their human friends and family, there are a lot of people who could never imagine starting this important new chapter in their lives without their beloved pets. In fact, many people might have to admit, if they were being honest, that they loved their pets more than some of the relatives who came to the wedding, especially if they felt obligated to invite some relatives they rarely see and barely know.
Some People Already Spend Their Lives With Pets
Anyone who works full-time as a dog trainer or groomer already spends most of their working days with animals. They see dogs all day long, and they make the choice to do so because of many reasons. Working with pets is rewarding on many levels. Especially if you see the same dogs again and again, you form a close bond. Communicating with pets is therapeutic and generally far less stressful than dealing with humans. The people who work with dogs don't get sick of dogs and try to go home to a quiet house; they tend to have larger pet families than average.
A Dog Trainer and a Dog Groomer Tie the Knot
Paul and Annette Anthony are typical in that they work with dogs as a profession, and they have a large pet family. On the day they got married, their family consisted of 2 humans and 9 canines. Both Paul and Annette admitted that their pets were more to them than just fun — their beloved dogs also helped them get through rough times in their lives, including personal tragedies. Annette's German Shepherd Pesci is even an emotional support animal, helping her to deal with severe anxiety and depression. There was no way that their pets were going to be left out of the most important day of their lives going forward.
Canine Best Man
Paul's service dog Finn has earned his retirement. Finn has competed in over 40 events, earning titles and even setting records. He was also there for Paul when Paul developed PTSD after being at the scene of the deadliest plane crash in Pennsylvania's history. Finn was the one who helped with the proposal, giving Annette the ring with a note asking her to marry his dad. It was only fitting that Finn ended up being one of the best men at the wedding too.
A Family Affair
All 9 dogs walked down the aisle and stayed throughout the ceremony. Annette's dog Pesci even came to comfort her during the ceremony when she started to cry from happiness because he wanted to make sure his momma was all right. Whether you want to use your dogs in the ceremony as ring bearers, best men, or flower girls, or if you just want them to be present, it makes sense to have your pets help you celebrate such an important day in your life.