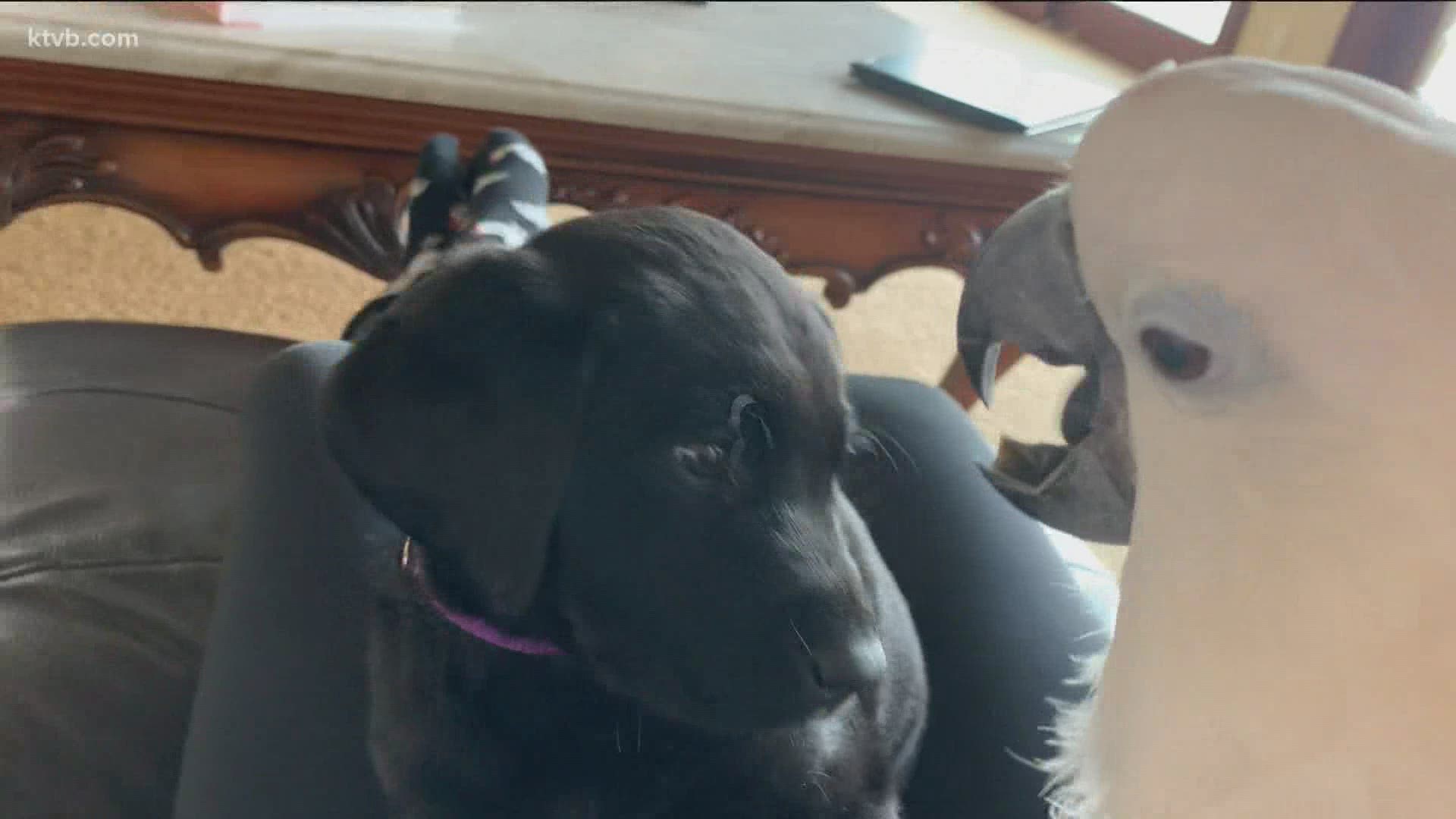 Adorable Parrot and Puppy Become Friends With INCREDIBLE Greeting
When was the last time that you sat down and talked to your dog? When was the last time your dog talked back? No, we mean with actual words? Obviously, this would be quite surprising, so you can definitely understand why a little puppy reacted to a video of a parrot saying, "I love you!" upon their first meeting! A story seemingly pulled from the pages of a Disney storyboard, this story was all too real, but it requires us to start from the very beginning.
Meet the Talking Umbrella Cockatoo
Today's fascinating story is about an umbrella cockatoo named Sweet Pea and the bird's newest member of the family, a lovable puppy. Also known as a White Cockatoo, the umbrella cockatoo is considered a medium-sized bird, typical to tropical rainforests and on islands surrounding Indonesia. Known for their large head crest when surprised, cockatoos' yellow or lemon-colored tails, and wings when they fly.
What makes the White Cockatoo a fascinating bird is its ability to speak, mimicking the speech patterns of humans. While they are not considered among the most 'able bodied' of speakers among the parrot family, the cockatoo has still been used in amusement parks and zoos throughout the world as an entertainer. Considered both 'highly social' and incredibly intelligent, cockatoos make a natural addition to just about any family.
Sweet Pea Meets Little Pooch
While Sweet Pea is definitely the more exotic member of this story, we are more fascinated by his introduction to a little puppy at home. Wendy Marie is a homeowner from Idaho who is known primarily as 'the parrot lady' all over social media, including her Instagram profile. Sweet Pea had been gaining fans for a while when Wendy decided to bring home another member of the family, a little black Labrador puppy. While integrating puppies into a new home can be challenging, there are new fears when a talking bird is involved.
Even though jealousy is common between animals learning to live together, Sweet Pea never showed any indication that he would dislike the new member of the family. The puppy would join Wendy and her three birds for an introduction that kicked off with Sweet Pea greeting the dog! The video features Wendy asking her cockatoo to tell the puppy that the bird "loves him" with the bird immediately responding, "I love you!" The initial words may have gotten you to say "aww" but it probably was the gentle pets that followed to send you into an absolute cute animal freak-out. The video would first get shared on TikTok before finding its way to hundreds of millions of homes around the planet thanks to the power of the internet.
Adopting a cockatoo may seem particularly exciting in the light of this fascinating and entertaining story, but they do require training, advanced care, and patience. Before considering adopting a cockatoo, take some time to research what goes into the maintenance of such an intelligent and lovable pet.
Mysterious Buyer Orders HUGE Girl Scout Order to Save Troop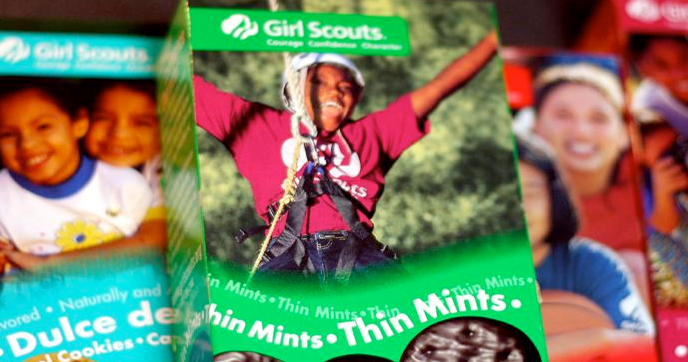 When Kayla Dillard and her daughter went gathered with their troop to sell Girl Scout Cookies, they had no idea what was in store for them. If you only have a brief understanding of the Girl Scouts, you likely know that they are revered for the delicious snacks sold outside of stores and parking lots every year. One mystery man in Greenville, South Carolina, apparently loved the cookies so much that he decided to buy the entire stock from Dillard and her troop. This heartwarming story had a rather mysterious ending, however, with nobody knowing who the man was.
Let's peel this story back and start from the beginning, and maybe we'll learn more about the mysterious hero!
Troop 1574: Selling Cookies to Make a Difference
Kayla Dillard manages the cookie sales offered by Troop 1574. As part of her job, Dillard helps the scouts to advertise their cookies while making sales, using the received money to further support the troop. Dillard had been managing the station on a regular Friday night when a mystery man approached the table. Dillard relayed the story on social media at a later time saying, "This man purchased seven packs of cookies and gave the girls $40 and said to keep the change."
A large order and not at all out of the ordinary, Dillard thought that she had made a great sale to a kind soul. Little did she know, the night was only getting started. The man would return shortly after making his first purchase before telling the troop, "Pack up all of your cookies – I'm taking them!"
According to Dillard, the man had wanted to help the troop while also getting the kids out of the cold. Apparently, the weather was bitter and cold, leaving the troop more than a little uncomfortable. Needless to say, the entire troop was ecstatic when they heard that their mystery buyer was taking the rest of the lot. Dillard would go on to say of the mystery buyer, "$540 he spent on cookies. What an amazing soul!!!!"
Despite the story going viral, Dillard and her scout troop have been unable to identify the man. Numerous reporters and local news agencies have tried to contact the mystery buyer in order to highlight his story. As it turns out, this is one hero who has decided to remain unidentified.
History of the Girl Scouts
The Girl Scouts were founded by Juliette Gordon Low in 1912, during the middle of what we now call the Progressive Era. It was at this point in American history that women couldn't vote and this was something that frustrated the nearly deaf Juliette Gordon Low to no end. In order to fight back against this oppressive, Juliette would host events with fellow women, playing games, hiking, camping, and learning about the world around them.
Juliette and her girls would learn different languages, how to lend a helping hand, and how to read the stars. Thanks to these early efforts, the Girl Scouts Club would grow by leaps and bounds over the years, potentially to a level that Juliette never could have imagined. At the time of this writing, and according to the Girl Scouts, there are more than 1.7 m million girls and 750,000 adults within the organization across 92 countries.