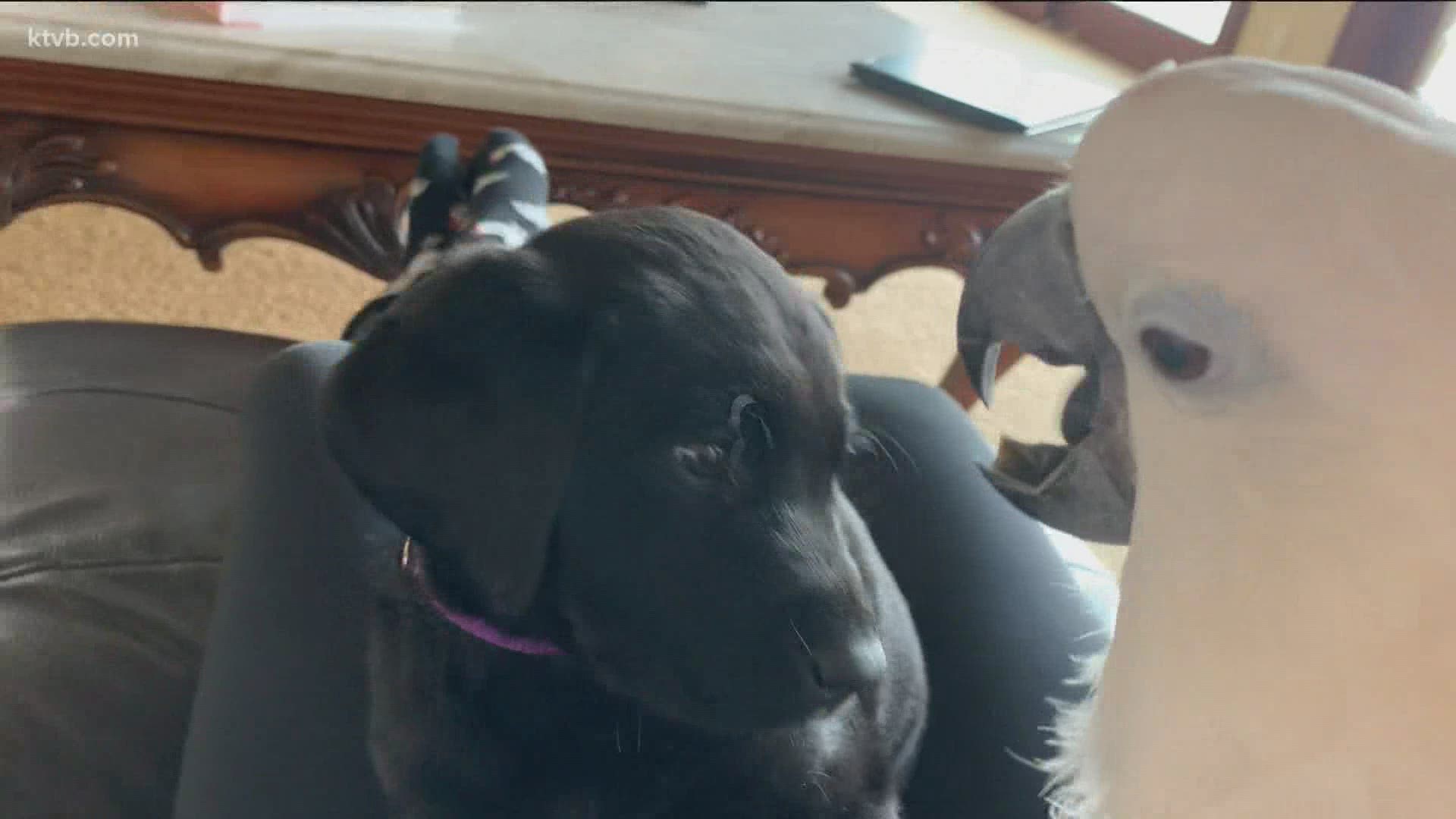 Adorable Parrot and Puppy Become Friends With INCREDIBLE Greeting
When was the last time that you sat down and talked to your dog? When was the last time your dog talked back? No, we mean with actual words? Obviously, this would be quite surprising, so you can definitely understand why a little puppy reacted to a video of a parrot saying, "I love you!" upon their first meeting! A story seemingly pulled from the pages of a Disney storyboard, this story was all too real, but it requires us to start from the very beginning.
Meet the Talking Umbrella Cockatoo
Today's fascinating story is about an umbrella cockatoo named Sweet Pea and the bird's newest member of the family, a lovable puppy. Also known as a White Cockatoo, the umbrella cockatoo is considered a medium-sized bird, typical to tropical rainforests and on islands surrounding Indonesia. Known for their large head crest when surprised, cockatoos' yellow or lemon-colored tails, and wings when they fly.
What makes the White Cockatoo a fascinating bird is its ability to speak, mimicking the speech patterns of humans. While they are not considered among the most 'able bodied' of speakers among the parrot family, the cockatoo has still been used in amusement parks and zoos throughout the world as an entertainer. Considered both 'highly social' and incredibly intelligent, cockatoos make a natural addition to just about any family.
Sweet Pea Meets Little Pooch
While Sweet Pea is definitely the more exotic member of this story, we are more fascinated by his introduction to a little puppy at home. Wendy Marie is a homeowner from Idaho who is known primarily as 'the parrot lady' all over social media, including her Instagram profile. Sweet Pea had been gaining fans for a while when Wendy decided to bring home another member of the family, a little black Labrador puppy. While integrating puppies into a new home can be challenging, there are new fears when a talking bird is involved.
Even though jealousy is common between animals learning to live together, Sweet Pea never showed any indication that he would dislike the new member of the family. The puppy would join Wendy and her three birds for an introduction that kicked off with Sweet Pea greeting the dog! The video features Wendy asking her cockatoo to tell the puppy that the bird "loves him" with the bird immediately responding, "I love you!" The initial words may have gotten you to say "aww" but it probably was the gentle pets that followed to send you into an absolute cute animal freak-out. The video would first get shared on TikTok before finding its way to hundreds of millions of homes around the planet thanks to the power of the internet.
Adopting a cockatoo may seem particularly exciting in the light of this fascinating and entertaining story, but they do require training, advanced care, and patience. Before considering adopting a cockatoo, take some time to research what goes into the maintenance of such an intelligent and lovable pet.
Dog Trainer and Dog Groomer Get Married Accompanied By Their Best Friends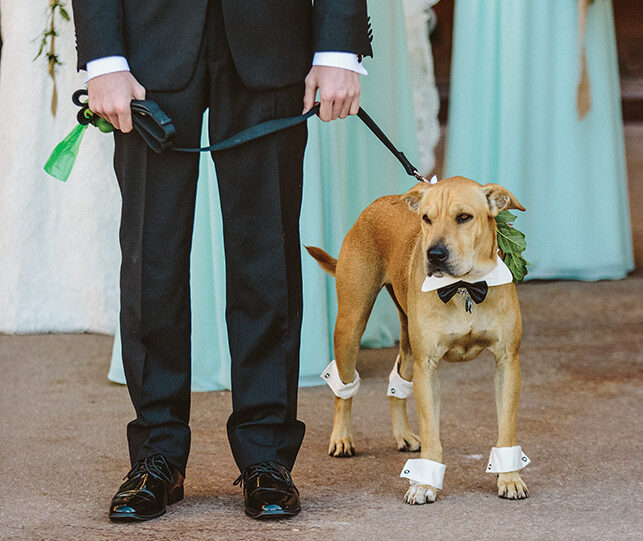 Weddings Are for Sharing With Loved Ones
When people get married, they spend one perfect day with their most loved friends and family. While many people only think about their human friends and family, there are a lot of people who could never imagine starting this important new chapter in their lives without their beloved pets. In fact, many people might have to admit, if they were being honest, that they loved their pets more than some of the relatives who came to the wedding, especially if they felt obligated to invite some relatives they rarely see and barely know.
Some People Already Spend Their Lives With Pets
Anyone who works full-time as a dog trainer or groomer already spends most of their working days with animals. They see dogs all day long, and they make the choice to do so because of many reasons. Working with pets is rewarding on many levels. Especially if you see the same dogs again and again, you form a close bond. Communicating with pets is therapeutic and generally far less stressful than dealing with humans. The people who work with dogs don't get sick of dogs and try to go home to a quiet house; they tend to have larger pet families than average.
A Dog Trainer and a Dog Groomer Tie the Knot
Paul and Annette Anthony are typical in that they work with dogs as a profession, and they have a large pet family. On the day they got married, their family consisted of 2 humans and 9 canines. Both Paul and Annette admitted that their pets were more to them than just fun — their beloved dogs also helped them get through rough times in their lives, including personal tragedies. Annette's German Shepherd Pesci is even an emotional support animal, helping her to deal with severe anxiety and depression. There was no way that their pets were going to be left out of the most important day of their lives going forward.
Canine Best Man
Paul's service dog Finn has earned his retirement. Finn has competed in over 40 events, earning titles and even setting records. He was also there for Paul when Paul developed PTSD after being at the scene of the deadliest plane crash in Pennsylvania's history. Finn was the one who helped with the proposal, giving Annette the ring with a note asking her to marry his dad. It was only fitting that Finn ended up being one of the best men at the wedding too.
A Family Affair
All 9 dogs walked down the aisle and stayed throughout the ceremony. Annette's dog Pesci even came to comfort her during the ceremony when she started to cry from happiness because he wanted to make sure his momma was all right. Whether you want to use your dogs in the ceremony as ring bearers, best men, or flower girls, or if you just want them to be present, it makes sense to have your pets help you celebrate such an important day in your life.