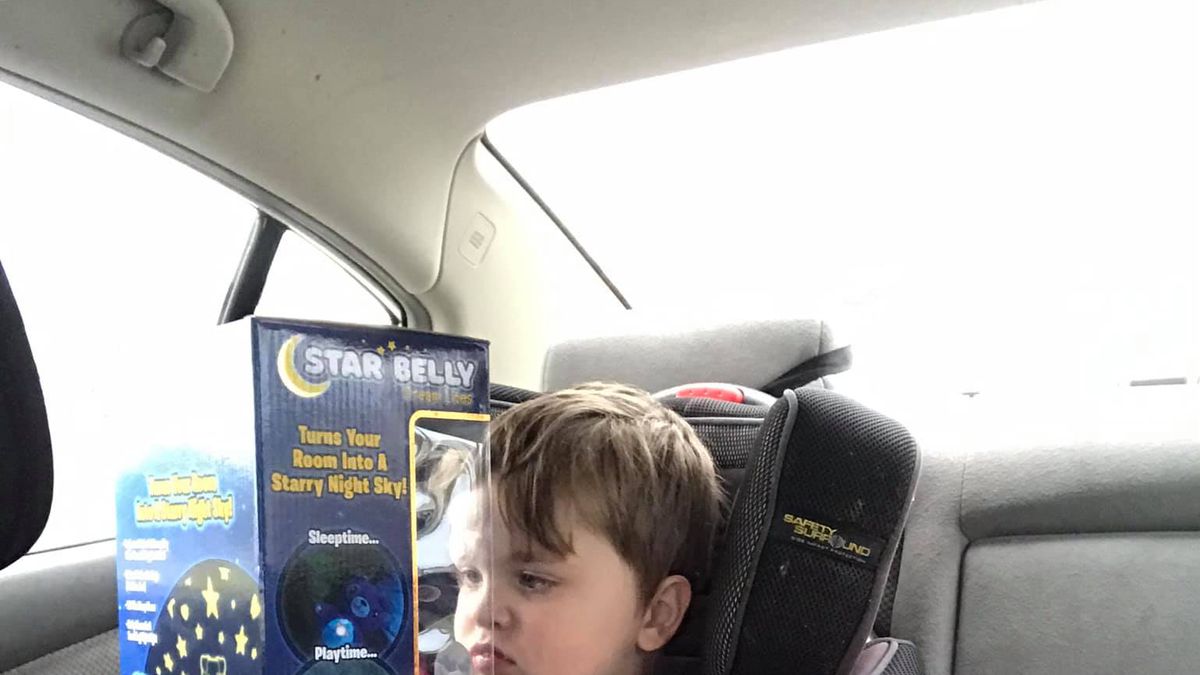 Act of Kindness From Stranger Calms Young Boy With Autism
There are a few times in life where a kind word or two from a stranger can make all the difference in the world. For Ashley Fox, a trip to Walmart to go shopping with her son turned into one of those situations. Ashley's son is Norris, a kind 3-year-old who is non-verbal and was recently diagnosed with autism. According to the CDC, nearly 1 in 54 children will be diagnosed with autism spectrum disorder in the United States, according to a study published in 2016.
Ashley and her son Norris were shopping when they came upon a stuffed puppy within the store. Norris fell in love with the toy almost immediately but Ashley had seen the price tag. Far more than she could afford, Ashley was forced to ask the cashier to take the item off of her ticket. This was when things went sideways. Norris would have a meltdown, crying and screaming at the loss of his toy.
Fox explained in an interview with Knoxville WVLT-TV that she had wanted to leave the store quickly. Norris had been screaming and crying and Fox joked that it had looked like she was kidnapping her child. Fox says, "It was bad."
Hero With a Heart of Gold
As Ashley and her child put Walmart behind them, they were ready to load into the car when a woman approached them from behind. Fox says, "She came up behind me and pulled this puppy out." The puppy was, of course, the very same toy that Norris had just missed out on.
Fox told her that it was the same toy, and before she realized what was happening, the lady had given the toy to Norris. Fox says, "I thanked her and offered to pay for this puppy, but she wouldn't let me." Fox and the woman went on to talk for a little while where it was revealed that the kind stranger had children of her own. Fox says, "She understood, she has kids but I just really want her to know that it made his night and made his day."
While the puppy may have been just another toy in a crowded store, to Norris the stuffed animal was everything. Fox would take her story to social media later on that day to share the kind moment with the world. Fox explained that she hadn't expected anything of the sort to happen when she had been shopping, but the kind gesture was impossible to overlook.
Fox's post on Facebook would quickly go viral as people rallied around Norris's love for his new puppy toy. Fox said, "Norris and that puppy are inseparable. He loves it."
According to research performed by the CDC, genetics are involved in the vast majority of autism cases. Early intervention and understanding allow for parents to properly support their children with autism. As currently noted, boys are more than 4 times likely to be diagnosed than girls.

Red Wolves See Population Boost as 8 Animals Are Released Into the Wild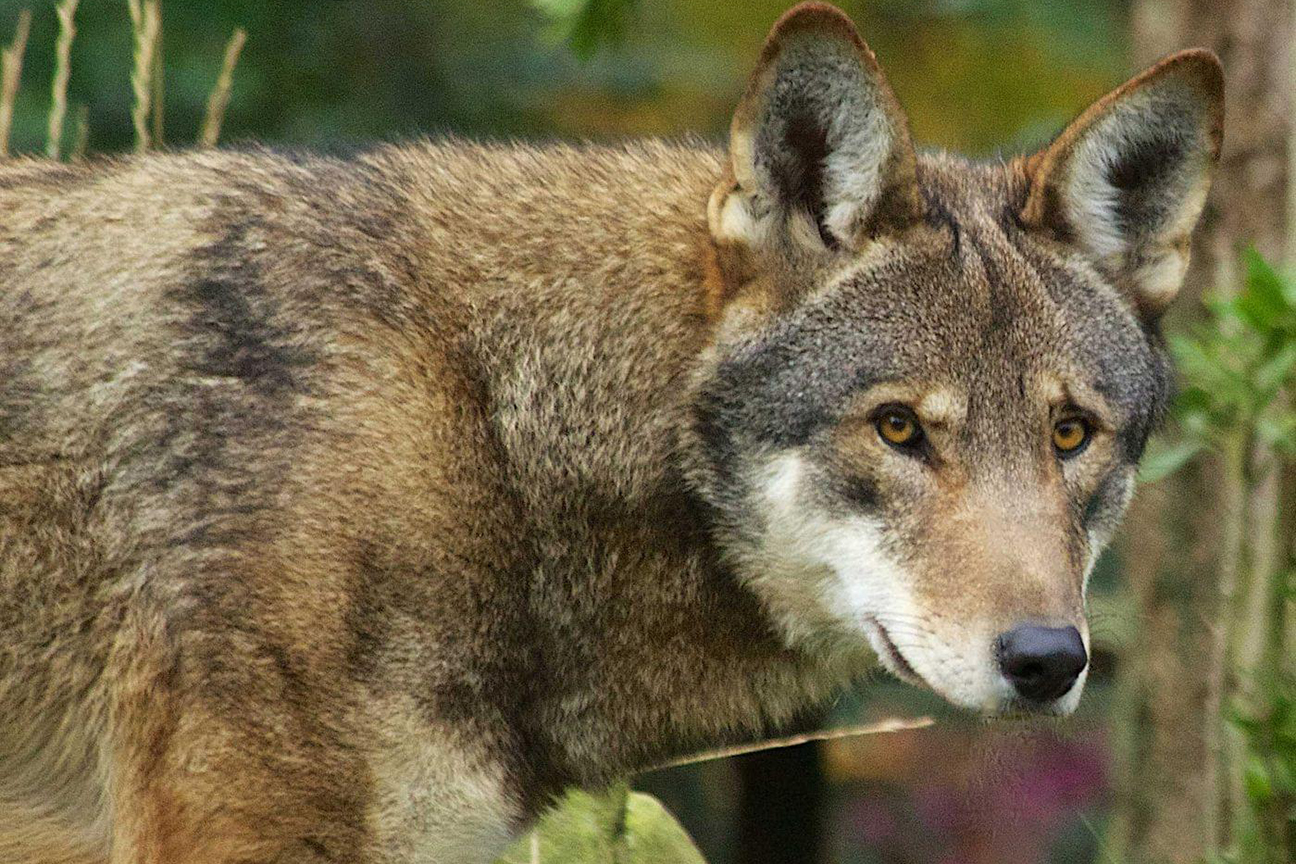 The red wolf is a striking canine endemic to the southeastern edge of the United States. As an intermediary between the common coyote and the gray wolf, the red wolf is known for its distinct size and color patterns. A contentious member of the canine debate, the red wolf is considered critically endangered as recognized by the Endangered Species Act of 1973.
While population numbers have been dwindling since the act was proclaimed, there has been some positivity to embrace in recent years. A recent court order mandated the release of eight red wolves into nature, a decision put in place by the Southern Environmental Law Center as it worked with conservation groups throughout the nation.
Urging Positive Momentum in Conservation Circles
Critically endangered since 1973, the red wolf, unfortunately, falls to the back of the pack when it comes time to have a national conversation about conservation. According to Ron Sutherland, a member of the Wildlands Network environmental group, this recent proclamation by the court to release the eight wolves was a massive step in the right direction. Sutherland said that he hopes for the Fish and Wildlife Service to start working again with the people of North Carolina to resuscitate the red wolf population.
John Tirpak is a mother prominent voice in the conservation movement geared toward supporting the red wolf population. Tirpak works as the Associate Regional Director of Ecological Services at the Fish and Wildlife Service. Through his efforts, Tirpak hopes to help craft an 'implementation plan' based upon established recovery goals to help bring the red wolf back from the brink.
Releasing Red Wolves to Nature
Our latest story of conservation in North Carolina is centered on four red wolf pups that were born at the Akron Zoo. These wolves were then placed within a den at the Pocosin Lakes Wildlife Refuge on the eastern edge of North Carolina. This was done as a proponent of pup fostering, a successful method that helps to prime young pups for re-integration in nature. With a success rate hovering near 100%, pup fostering is one of the primary conservation measures put in place to help bring red wolves back.
Unfortunately, pup fostering can be difficult work. The puppies have to be relocated before they reach two weeks old because their eyes are still closed. With closed eyes, a quick move allows wolves to acclimate with their new litter-mates as they resemble the smell at that age. To properly tackle this process, zookeepers, biologists, and volunteers must work as one across the nation.
Joe Madison serves as the Director at the Red Wolf Program in North Carolina. As the leader of the project, Madison got to watch as the wolf mother moved its foster pups to a new location with the rest of its litter. From then on, scientists have been tracking and monitoring all of their movements near the den.
Tragically, red wolves would be labeled as officially extinct in the 80s. From that point forward, people like Madison and Tirpak were vital in bringing breeding pairs back to the country. In 1987, four breeding pairs were bred from the original 14 animals held at the Alligator River Wildlife Refuge. This would lead to the 'rewilding' efforts that we see today.
Right now, Joe Madison is focused on his Prey for the Pack initiative to support landowners in improving their property. In exchange, these same landowners will allow red wolves onto their land to live in peace and quiet while the fostering and rehabilitation process continues unhindered.