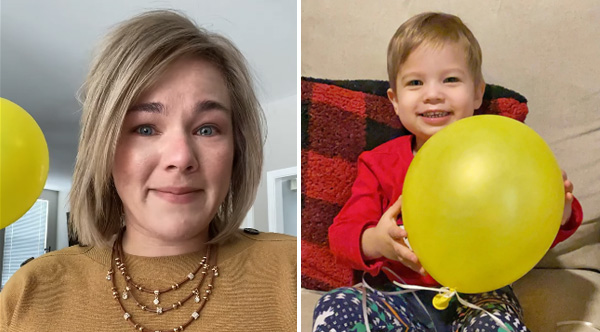 Act of Kindness at Party City Launches Heartwarming Viral Challenge
When Natasha and her son Grayson packed up their bags to visit Party City in Martinsburg, WV, they really had no idea what they were getting themselves into. Ostensibly on a trip to get some Valentine's Day gifts for school, Natasha and her son would end up engaging in a conversation with the cashier at the register. A short talk later and the cashier would gift young 2-year-old Grayson a yellow balloon. While the interaction may have seemed relatively mundane at a glance, it would go on to launch a viral challenge that would bring smiles to households around the world.
Launching a Viral Challenge — on Accident!
After returning home from Party City, Natasha Kable Fogle realized the depth of how touched she was by the gesture of kindness. Natasha would turn to Facebook in order to highlight the act of kindness granted at Party City as well as what it meant to her son, Grayson. While Natasha had wanted to spread the word about Party City's positive practices, she had no idea that her Facebook message would become the next big thing in viral challenges!
Natasha uploaded a video thanking the cashier at Party City for her act of kindness, and it wasn't long until the message had found its way around the internet. Pretty soon, a local law firm near Natasha would decide to launch the #YellowBalloonChallenge. The law firm, named Catrow Law PLLC, decided to launch the challenge on Twitter to start an avalanche of positive acts of kindness.
Catrow Law described the #YellowBalloonChallenge as a game of passing kindness forward in ways both large and small. From mowing the lawn or shoveling a driveway to paying for the car behind you at the coffee shop, the Yellow Balloon Challenge would quickly find its footing on the internet. To get things started, Catrow Law PLLC would pay $100 to Meals on Wheels by paying for a stranger's account. The donation was tagged with a simple message, "Keep the yellow balloon challenge going!"
The Internet Saves the Day
From Catrow Law PLLC, the Yellow Balloon Challenge would find its way to Studio M Boutique where it was summarily accepted. Studio M Boutique would agree to donate 10% of its sales for an entire night to a client that had been engaging in a fight against cancer. Not only would Studio M Boutique end up raising an exceptional amount of funds, but the business would push the Yellow Balloon Challenge into another demographic of potential challengers. Among the other local businesses to engage in the Yellow Balloon Challenge was TJ's Pit Stop who had dedicated its donations to The Boys and Girls Club.
Viral social media challenges have played a huge role in day-to-day life and the Yellow Balloon Challenge was no exception. First there was the Ice Bucket ALS challenge and now the Yellow Balloon Challenge. What else can the internet do to help those in need?
Lost Dogs and Nuclear Wastelands: The Companions of Chernobyl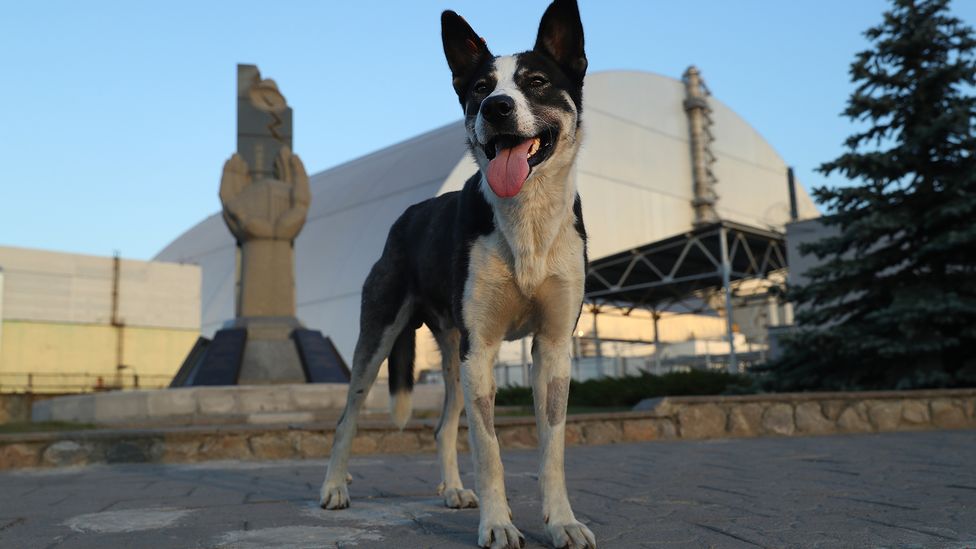 There is a massive swathe of land surrounding the site of the Chernobyl Nuclear Explosion. This area consists of the abandoned cities, villages, and natural areas adjacent to Chernobyl and within sight of its danger.
Enter the Chernobyl Exclusion Zone.
Walking into the closest approximation of a post-apocalyptic setting on earth can be a jarring moment, especially for visitors to the region not really understanding what they are stepping into. For one group of people, the workers and security guards of the Chernobyl Exclusion Zone, this apocalyptic setting would transform into something akin to a home thanks to newfound friends of the furry sort, dogs.
Stray Dogs of Chernobyl and the Guards Who Love Them
Consider your day-to-day operations at the office. No matter what you feel about your day or your duties, you likely aren't surrounded by the remains of a giant nuclear wasteland. Working in the Exclusion Zone surrounding the infamous Chernobyl Nuclear Power Plant is more than just a job, it's a way of life and one that is being studied by the University of Cambridge.
Jonathon Turnbull is a PhD Candidate for the Department of Geography at Cambridge. For his project, he would give disposable cameras to checkpoint guards working throughout the Exclusion Zone, as well as various workers running shops and convenience stores in the area. Turnbull's goal was simple, to allow these people to capture their daily life and to reflect upon it during an interview at a later date.
Turnbull lives in Kyiv where he operates as a geographer, studying human and animal relations emerging from the CEZ. Turnbull's work would lead him to utilize photovoice and photo-elicitation techniques, inviting his subjects to tell their stories while photographs are carefully inserted into the conversation to evoke more information, deeper memories, and stronger feelings.
Meet the Chernobyl Puppies
In the wake of the Chernobyl disaster, an area covering roughly,4200km2 between Ukraine and Belarus has been reclaimed by nature. A wildlife haven according to some researchers, this Exclusion Zone would become a haven for stray dogs known as the Chernobyl Puppies. These domestic animals were largely left behind by soldiers to prevent contamination during the initial event, instead left to their own devices to breed in the wild.
Chernobyl Puppies have an average lifespan of just five years and this is due to a few surprising consequences. First and foremost, hunger and thirst are the leading causes of death for these dogs followed by the harsh and cold winters of Ukraine. Radiation is last on the list. At the time of this writing, Turnbull's study suggests that there are more than 500 dogs throughout the Zone, considered descendants of the dogs left behind on the infamous date in 1986.
While the dogs that can be found around the Power Plant are easy enough to label as strays, the guards of Chernobyl wouldn't dare to call them as such. Turnbull noted that his interviews left him with the impression that the guards felt a sense of 'ownership' over the dogs, including feeling compelled to care for them with food, medicine, and human contact. In return, Turnbull suggests that the dogs provide entertainment, protection, and comfort of their own. One guard said, "We pull out ticks and even buy injections for rabies."
As the guards and puppies of Chernobyl grow more comfortable with one another, they provide a stark counterpoint to the longevity of damage that Chernobyl has caused. While dogs and humans have begun to come together in the area, the land within the Zone will remain uninhabitable for more than 20,000 years.