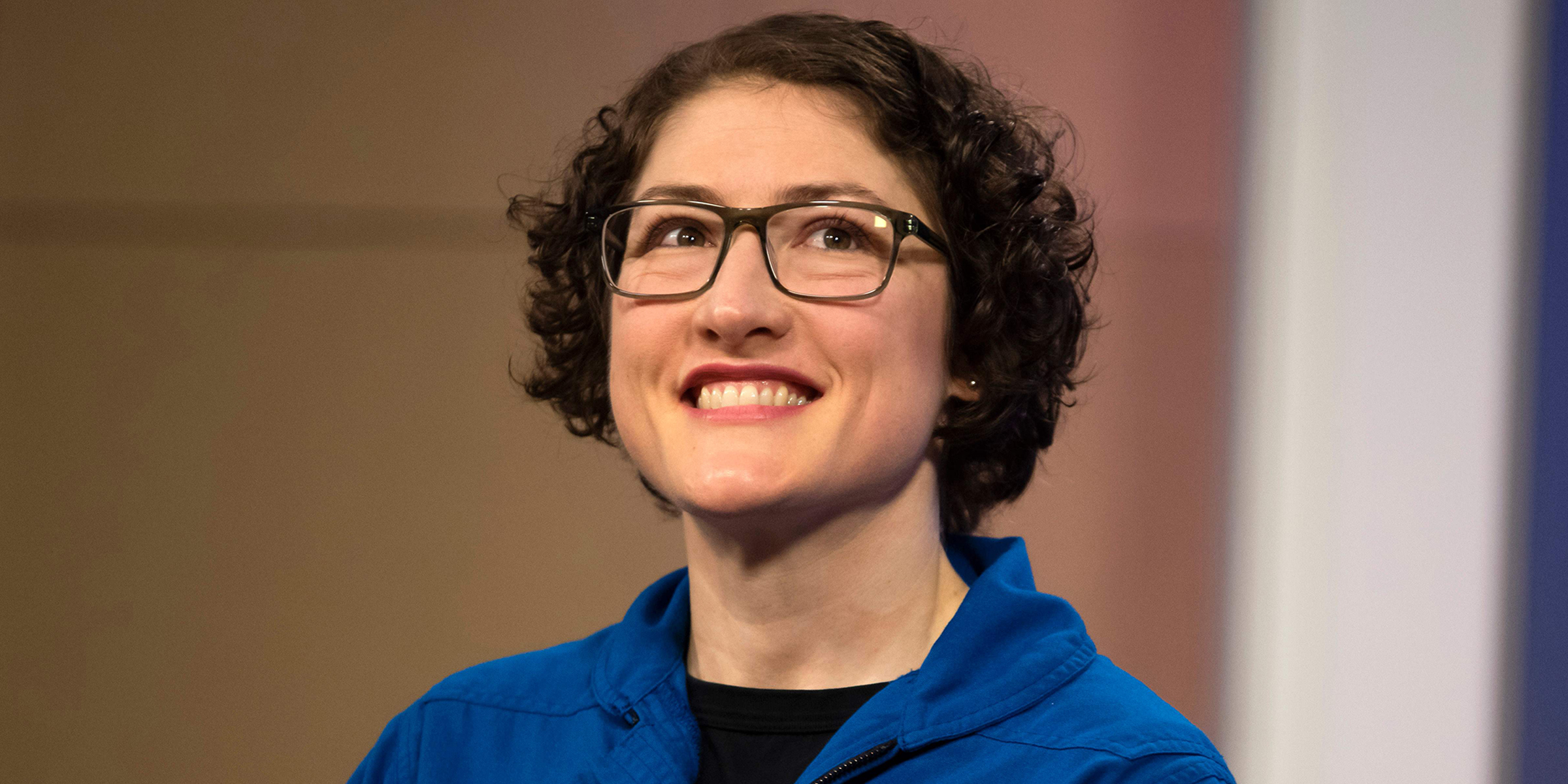 Absence Makes The Heart Grow Fonder
Christina Koch is an American astronaut and engineer, who blasted off on March 14, 2019 to spend 328 days on the International Space Station (ISS) as part of Expedition 59, 60, and 61. She left behind family and friends, as well as a very special furry friend, but it was all to achieve a historical moment.
To date, 575 people have been in space. With all the space flights taken together, the total time in space has been 152.1 years. To put her accomplishment into perspective, Koch is one of only 12 active female astronauts. There have been 65 female space travelers in the history of space flight.
What Was Christina Koch's Historical Moment?
Koch took off into space to be part of the first, all-female spacewalk in aeronautical history with Jessica Meir. She spent 42 hours outside the space station over six spacewalks. She conducted experiments in biology, tech development, and dark matter. Koch even broke the standing record for having the longest time spent continuously in space by a female astronaut. (She broke the record of 289 days, set by Peggy Wilson.)
Koch dreamed of becoming an astronaut, and she was trained to be ready for anything. She may not have been quite prepared for the reception she received upon her return to Earth and to her family on February 6, 2020. She'd been in space for nearly a year, and she was happy to be home. But LBD (Little Brown Dog) was more than excited. He was over the moon.
Who Missed Koch More?
Our favorite furry pets are with us every day, offering solace and support through our happiest and saddest moments. It's easy to forget that the relationship goes both ways. For Koch, LBD was a constant companion and friend.
LBD appeared to feel the same way when she finally returned home. Beyond scratching the door and wagging his tail, he did not appear to be able to contain his affection and excitement. LBD licked her face. He may have been nervous that she would disappear again.
The Duo Back Together Again
Koch was glad that LBD remembered her, even after nearly a year. We might compare the adventure with The Incredible Journey, though in this case, Koch was on her out-of-this-world experience. LBD was waiting all that time for her to return home.
Koch's historic moment was made even more special by the warm welcome when she returned home, but it also puts her sacrifice into perspective. Her training and experience had already included time in the US Antarctic Program, with travel in the Antarctic and Arctic regions. She has faced every manner of training, with challenges designed to test her mentally and physically.
Koch as an Inspirational Force
NASA selected Koch to be part of the Astronaut Group 21 in 2013. She finally completed training in 2015. Along the way, she's also received many awards by NASA and other institutions. No matter where she has traveled around the world and out of this world, she'd probably agree that there really is no place like home.
Good Samaritan Saves Four Kids After Witnessing Car Plunge into River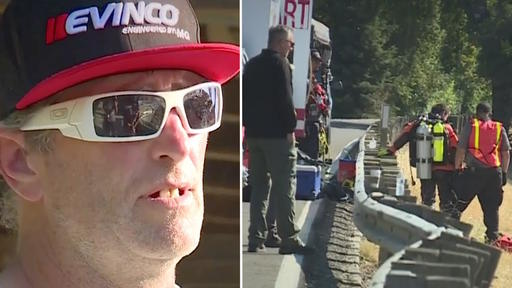 It was an average evening for Harrell Fischer who was working on his boat one night in Sacramento, California. Suddenly he heard gunshots. Like out of a movie, he watched in awe as a car sped by and crashed into the river.
Immediately, Harrell and his friend jumped in the boat to rescue the passengers. The second he opened the car door, a child's face was staring back at him, followed by little hands reach out to him. He reacted immediately after realizing four children, ages two-to-six, were trapped in the sinking car.
Thankfully, Harrel and his friend were about to rescue all four devasted children, who were in shock, from the freezing water. The boy who Harrell saved first said, "He killed my mom."
There is a twist in the story. Before the car plunged into the river, the mother of four was shot in the head and killed instantly by the father. After the car crashed into the Sacramento River, the father exited and refused to help Harrell and his friend save the children.
The shooter in the crime is 27-year-old Mendiko Cuarzo who was sitting in the passenger seat when an argument ensued. The conversation became heated and he shot the 23-year-old mother. Mendiko is the father of three of the four children. The shooting caused the vehicle to run off the road and into the river.
This experience was incredibly traumatizing for the children. In addition to watching their mother be murdered while driving, they must deal with that loss. Also, their father will now go to prison so these children will be without either parent.
Harrell Fischer has mixed emotions of being at the scene. He is glad that he was there to save the lives of the children but also not happy he had to bear witness to the murderous situation and neglect from the father.
Investigators continue to look for motives in the killing. Cuarzo has previous convictions including illegal possession of a firearm.
Since the beginning of the Covid-19 pandemic, the country has witnessed a sharp increase in gun violence. The number of gun-related deaths has been trending upward when compared to the same period from 2019 as the peak of the virus continues.
The economy has seen an unprecedented increase in gun sales and, when combined with social isolation and economic distress, the country's long-standing gun violence crisis is intensifying. The murder of these four children by Cuarzo is the latest representation of this issue.
The Covid-19 pandemic has highlighted weak gun purchase and access laws allowing guns to fall into the hands of those with ill-intent. The pandemic also further emphasizes the structural inequity of the nation. The virus is putting vulnerable populations, such as children, women, and communities of color, at high risk.
The resulting impact has been lethal and devastating to local communities but also identifies that through policies, laws, and programs, citizens can remain healthy and safe in the future.
In addition to the increase in gun purchases, domestic violence is spiking due to the prolonged financial strain on middle and lower-income households. This leaves domestic violence victims trapped with abusive partners, many of whom have easy access to guns. Having access to a gun makes it five times more likely that an abuser will murder his female victim.
These troubling statistics indicate that there is a need for quick political action on proven programs and policies to keep families safe during these times. Some of the focal points must be a reassertion of the federal regulation of ghost guns, enact Extreme Risk laws, raise awareness of firearm storage practices, and increase funding for gun violence programs.