A Woman Who Finally Became Confident With Her Birthmark Inspires Others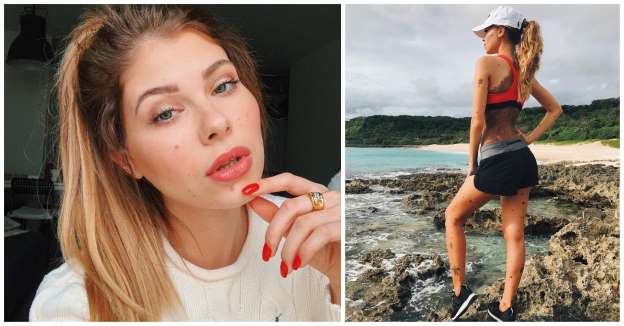 Beauty, they say, is in the eye of the beholder. Unfortunately, not everyone has been seen or regarded as being beautiful by many folks. Having blemish on the skin (birthmark) is one of the most common reasons why many people have been laughed at, scorned at, and even bullied. Truth be told, anyone can develop a mole or discoloration on the skin which can happen before birth or soon after being born. While some could disappear early in life, most birthmarks typically remain visible for life.
In a bid to avoid public criticisms, some people would prefer to conceal the blemish on their skin by wearing makeup (especially if it's on the face) or by wearing long or bogus dresses (when it is on other parts of the body). No doubt, it is generally difficult to embrace something that you don't find beauty in. But this is not how it ought to be. Just so you know, there are many people with birthmarks that freely live their life as they choose to without caring about what others may say.
While many people see their birthmarks as the reason for their low esteem, there are those who simply see their own discoloration as a beautiful splash of color. Evidently, these are people that see no reason to hide their natural skin color. Yulianna Youssef is one of such wonderful people. She's an ambitious young woman who hails from Warsaw Poland.
Currently working as an Instagram blogger, 25-year-old Yulianna has not only chosen to become confident with her large birthmarks but has also begun taking actionable steps to inspire others to openly embrace their situations. During a recent interview with Mirror Online, she publicly talked about how she managed to live her life as a young girl who has a largely conspicuous birthmark on her body.
According to the Instagram influencer, growing up as a kid with a huge blemish on the skin was never a pleasant experience. As a matter of fact, she had to face lots of criticisms from both children and adults. Covering much of her skin, the blemish was caused by congenital melanocytic nevus (CMN) – a rare condition that can affect babies at birth.
According to her, the marks made her undergo severe bullying from other children while growing up. But she just had to see it as part of life and endure them. Aside from the discouraging comments she received, she rarely had an opportunity to play with other kids who were restricted by their parents to do so because they misjudged her to be contagious.
But all these did not demoralize the young girl from becoming who and what she wants to be. Even with her large birthmarks, Yulianna believed in herself, doing everything possible to feel sexy, confident, beautiful, healthy, and happy in her own skin. Initially, she got into hiding from the public to avoid been laughed or scorned at.
Most times, she wouldn't dare to come outside the house during the day until with was dark just to avoid the stares and teasing of people. But she soon grew sick and tired of the act and decided to find a way out for herself. Things turned around when she decided to accept her own self for who she is.
Getting to this level in life wasn't an easy feat at all. She basically had to face life as it came to survive against all odds. In her own words, "It's been a long way."No doubt, she grew up strong embracing her skin as it is and proving her childhood bullies wrong. Now, Yulianna is educating others about her condition from the Instagram page she has started.
Too Shallow for Swimming With Sharks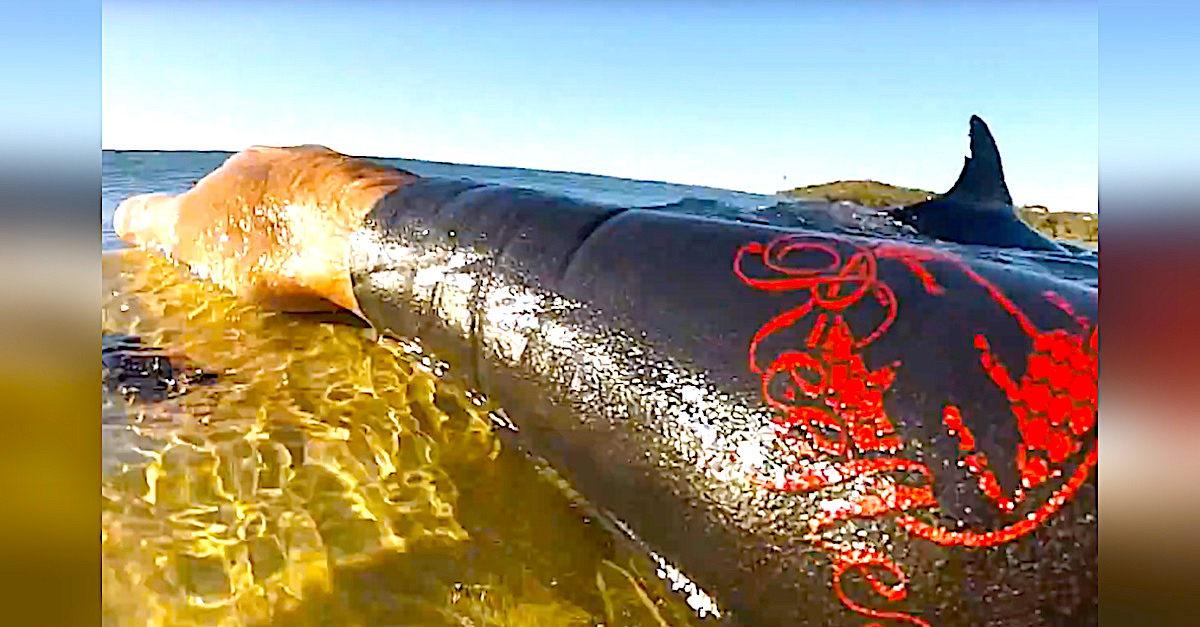 University of Florida student Stefani Luke loved the ocean. She lived to be on the water. She was given a surfboard when she was in high school, but growing up in Ft. Lauderdale didn't offer her much opportunity to ride any exciting waves. Going to college in Gainesville, Florida would provide her with a chance to take weekend trips to the popular beach town, St. Augustine to check out some waves.
One stormy Tuesday, Stefani and some friends heard the news about coastal swells reaching up to five feet. They loaded up their boards and began a caravan. There were 11 kids but only 8 surfboards. She was excited to finally have the chance to use her board on some real waves, but she was also very aware of sharks. She was a biology major, recently working as an intern at the US Fish and Wildlife Service. Most of her work there was done in a lab or in area rivers. The biggest risk at her job had been alligators.
Stefani's love of the ocean and interest in fisheries compelled her to stay abreast of shark activity along the east coast. She knew that in 2019, reports of shark attacks, either provoked or unprovoked, reached nearly 150.
The kids arrived at the beach, ready for some refreshing water and salty air. Today was a day to enjoy a day out of school. They unloaded the boards from their roof racks. Stefani waxed her beloved board alongside her good friends. Since there were more kids there than boards, Stefani offered her board up to a friend to try first. She figured she'd just do a little body surfing to warm up her muscles before fully engaging on her board.
The waves were slightly disappointing. The stories they'd heard about giant waves were exaggerated, topping out at maybe three feet. She swam into the surf and waited. She thought she was a good distance from the surfers with boards. The water was a little colder than expected, and she hadn't brought her wet suit. She swam parallel to the shore for a bit, to warm up. She ended up swimming close to her friend who'd borrowed her board. She waited in the line up, just beyond the breaking point of the waves. She was ready to body surf and catch some waves.
The waves were coming in sets of four. She took the first in a set. It picked her up and she swam with it. As she glided in toward the shore she saw the dark shadow of what she knew was a shark. Everyone knows that you don't panic when you see a shark. You don't thrash around in the water. You don't show signs of distress that signal to a shark that you're easy prey. She forgot all that. All Stefani could think was "I don't want to get eaten by a shark today!" She swam for her life. She swam fast, and probably a little crazy.
The realization of her frenzy made her calm down slightly. She dropped the panicky swimming. She stopped swimming to realize that she was only in about a foot of water! She felt very silly, probably looking like a fool to anyone who might've seen this spectacle.
She stood in the water to see her friend that had borrowed her board. Her friend asked with excitement, "Did you see that shark?!" Stefani acknowledged that she had in fact seen it. Her friend offered her the board back. Stefani declined, "No thanks. I like my legs. I like walking". It was at that moment that Stefani gave her board away. She was done surfing and never tried it again.