A Woman Who Finally Became Confident With Her Birthmark Inspires Others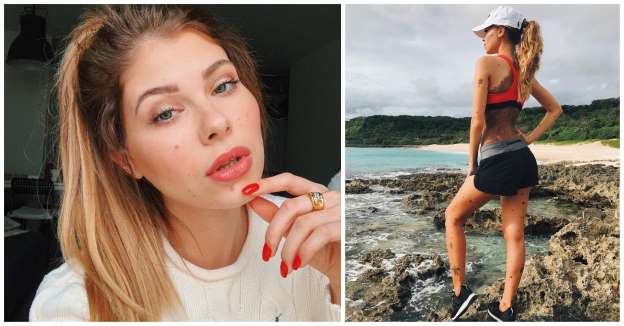 Beauty, they say, is in the eye of the beholder. Unfortunately, not everyone has been seen or regarded as being beautiful by many folks. Having blemish on the skin (birthmark) is one of the most common reasons why many people have been laughed at, scorned at, and even bullied. Truth be told, anyone can develop a mole or discoloration on the skin which can happen before birth or soon after being born. While some could disappear early in life, most birthmarks typically remain visible for life.
In a bid to avoid public criticisms, some people would prefer to conceal the blemish on their skin by wearing makeup (especially if it's on the face) or by wearing long or bogus dresses (when it is on other parts of the body). No doubt, it is generally difficult to embrace something that you don't find beauty in. But this is not how it ought to be. Just so you know, there are many people with birthmarks that freely live their life as they choose to without caring about what others may say.
While many people see their birthmarks as the reason for their low esteem, there are those who simply see their own discoloration as a beautiful splash of color. Evidently, these are people that see no reason to hide their natural skin color. Yulianna Youssef is one of such wonderful people. She's an ambitious young woman who hails from Warsaw Poland.
Currently working as an Instagram blogger, 25-year-old Yulianna has not only chosen to become confident with her large birthmarks but has also begun taking actionable steps to inspire others to openly embrace their situations. During a recent interview with Mirror Online, she publicly talked about how she managed to live her life as a young girl who has a largely conspicuous birthmark on her body.
According to the Instagram influencer, growing up as a kid with a huge blemish on the skin was never a pleasant experience. As a matter of fact, she had to face lots of criticisms from both children and adults. Covering much of her skin, the blemish was caused by congenital melanocytic nevus (CMN) – a rare condition that can affect babies at birth.
According to her, the marks made her undergo severe bullying from other children while growing up. But she just had to see it as part of life and endure them. Aside from the discouraging comments she received, she rarely had an opportunity to play with other kids who were restricted by their parents to do so because they misjudged her to be contagious.
But all these did not demoralize the young girl from becoming who and what she wants to be. Even with her large birthmarks, Yulianna believed in herself, doing everything possible to feel sexy, confident, beautiful, healthy, and happy in her own skin. Initially, she got into hiding from the public to avoid been laughed or scorned at.
Most times, she wouldn't dare to come outside the house during the day until with was dark just to avoid the stares and teasing of people. But she soon grew sick and tired of the act and decided to find a way out for herself. Things turned around when she decided to accept her own self for who she is.
Getting to this level in life wasn't an easy feat at all. She basically had to face life as it came to survive against all odds. In her own words, "It's been a long way."No doubt, she grew up strong embracing her skin as it is and proving her childhood bullies wrong. Now, Yulianna is educating others about her condition from the Instagram page she has started.
A Call to Change by An Amazing Third Grade Class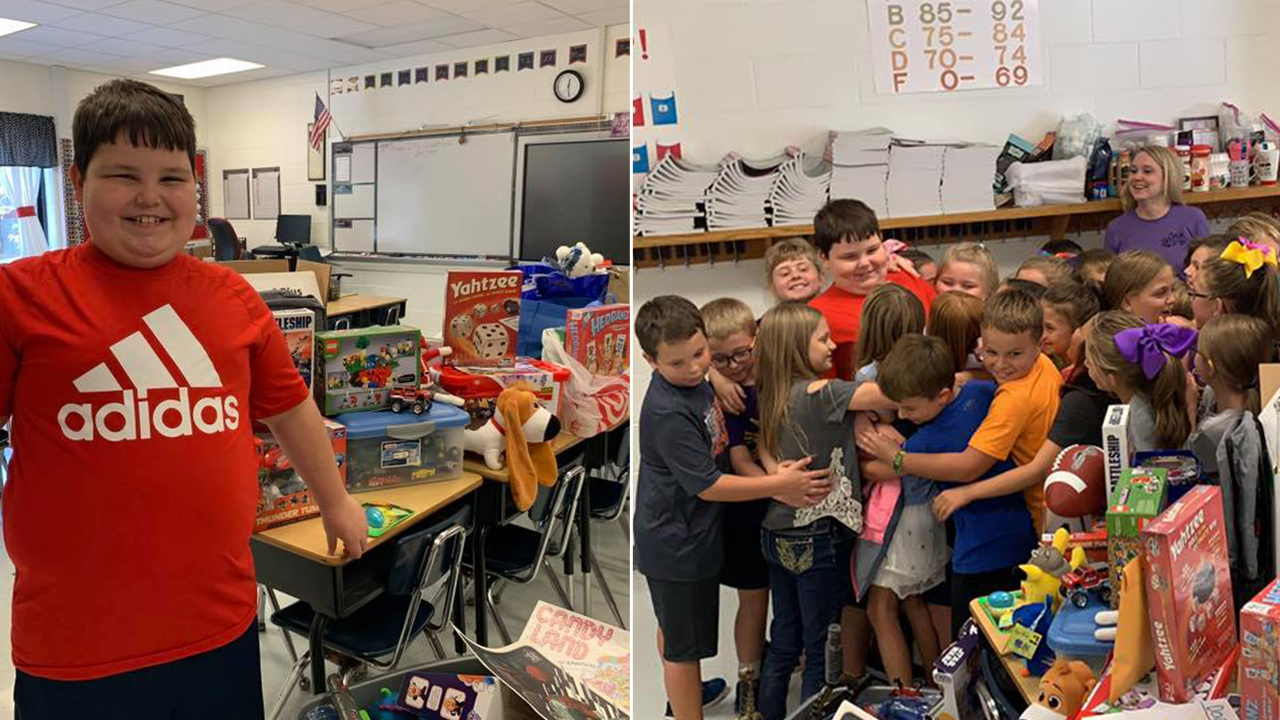 I have always believed that hate and greed are things that humans are taught- that they are learned behaviors- not characteristics that we are born with. Children are pure and, unless taught otherwise, they are full of love and compassion. This story encompasses this theory more than any other I have ever seen.
Just a few weeks ago on September 21, 2019, sweet and lovable eight year old Daniel Hunt's and his family's Tennessee home went up in smoke, along with their possessions. This included all of Daniel's beloved toys. What was a devastating blow to this child did not stop him from being the happy and friendly kid on campus.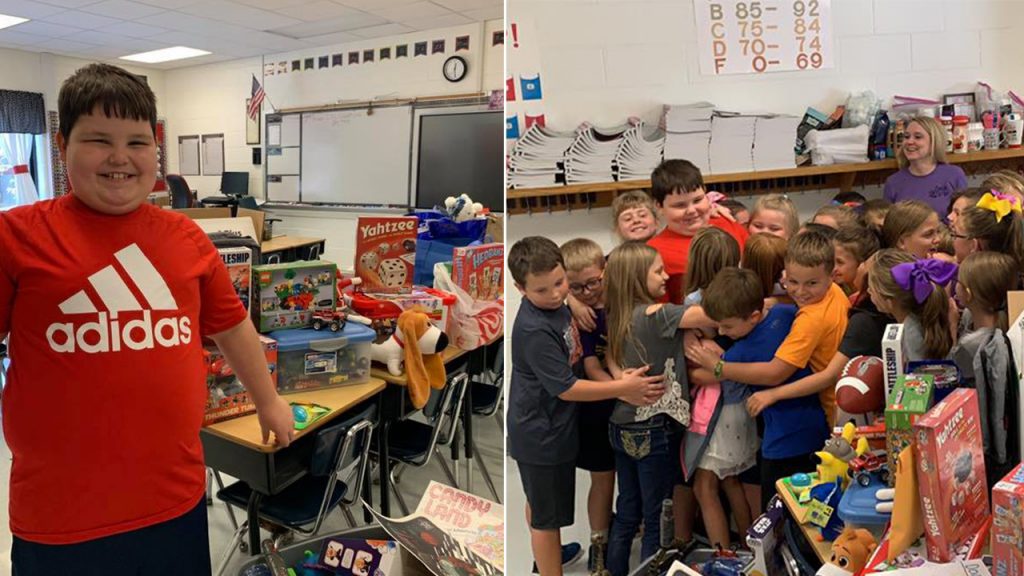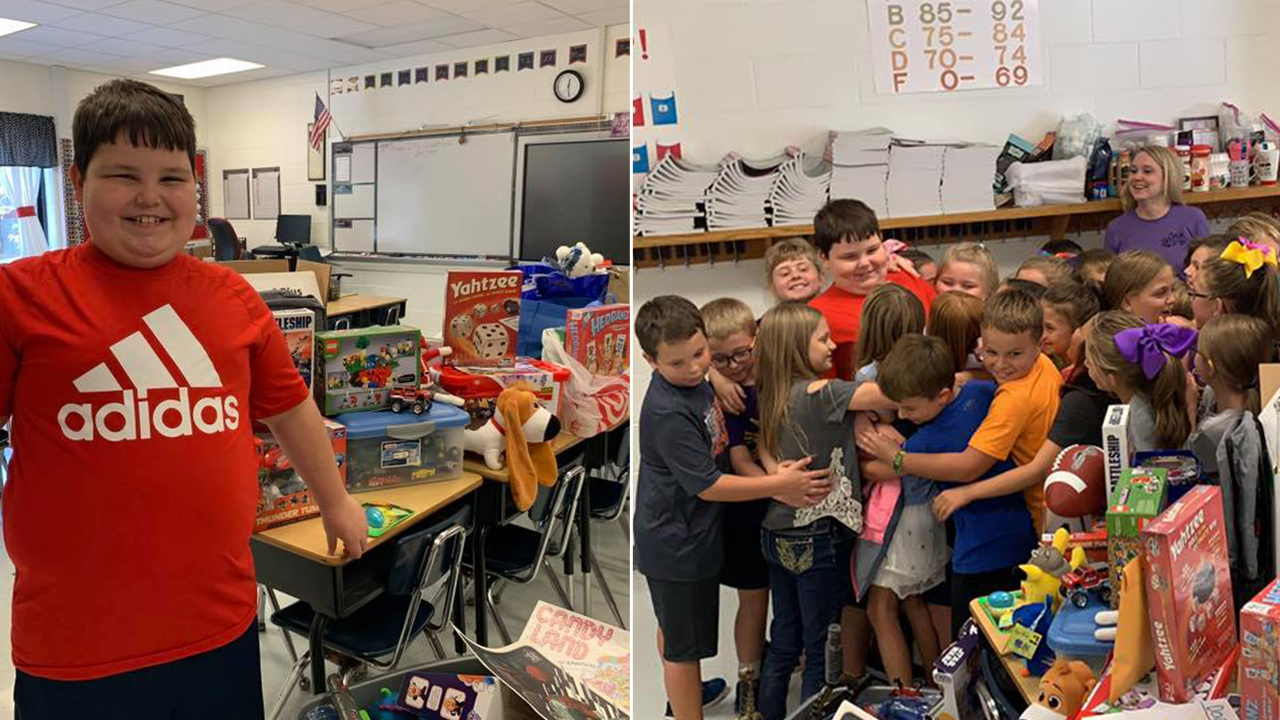 More touching, though, is his classmates' response. It started with being overly friendly- making an extra effort to play with him, holding doors for him, even sharpening his pencils for class- but sweet Daniel could have never guessed just how far it would go.
After being sent on an errand by the teacher, Daniel Hunt returns to his classroom to find a large pile of toys and classmates yelling, "Surprise!" Turns out, his teachers and classmates had been secretly collecting toys for Daniel. This group of 8 year olds had such compassion for their classmate that they put extreme effort into replacing the possessions that kids love most- his toys.
And, in true Daniel Hunt fashion, while being elated at his new toys, he responded in a way that most adults would not: He turned to his classmates first- before even approaching his new toys- to say, "I love it!" and called them all in for a giant group hug.
These selfless, loving, and compassionate acts from such young hearts is incredibly touching. At the same time, it calls us to question ourselves. When is the last time we have given so selflessly to others in need? As adults, it is so easy to worry about whether our bills are paid as opposed to caring for others as we should. Not these young children- they simply worried that their friend had nothing to play with.
This group of eight years olds- both Daniel and his classmates- can inspire the world to be different. They can remind us of the compassion that we should show other humans. They can remind us of the joy of giving. It is time that we learn to give again.
People are in need year round, so there is always a reason to give, but this time of year is a great time to start. With the holidays quickly approaching, we should bear in mind the families who cannot afford to buy their children Christmas presents, the elderly who have no family to visit them, the single moms and dads who are merely trying to keep their heads above water, the families with no heat for the winter, and those with no home at all.
Let's take a lesson from these incredible children and find the love that we were born with to give to others what they need this year and every year to come.