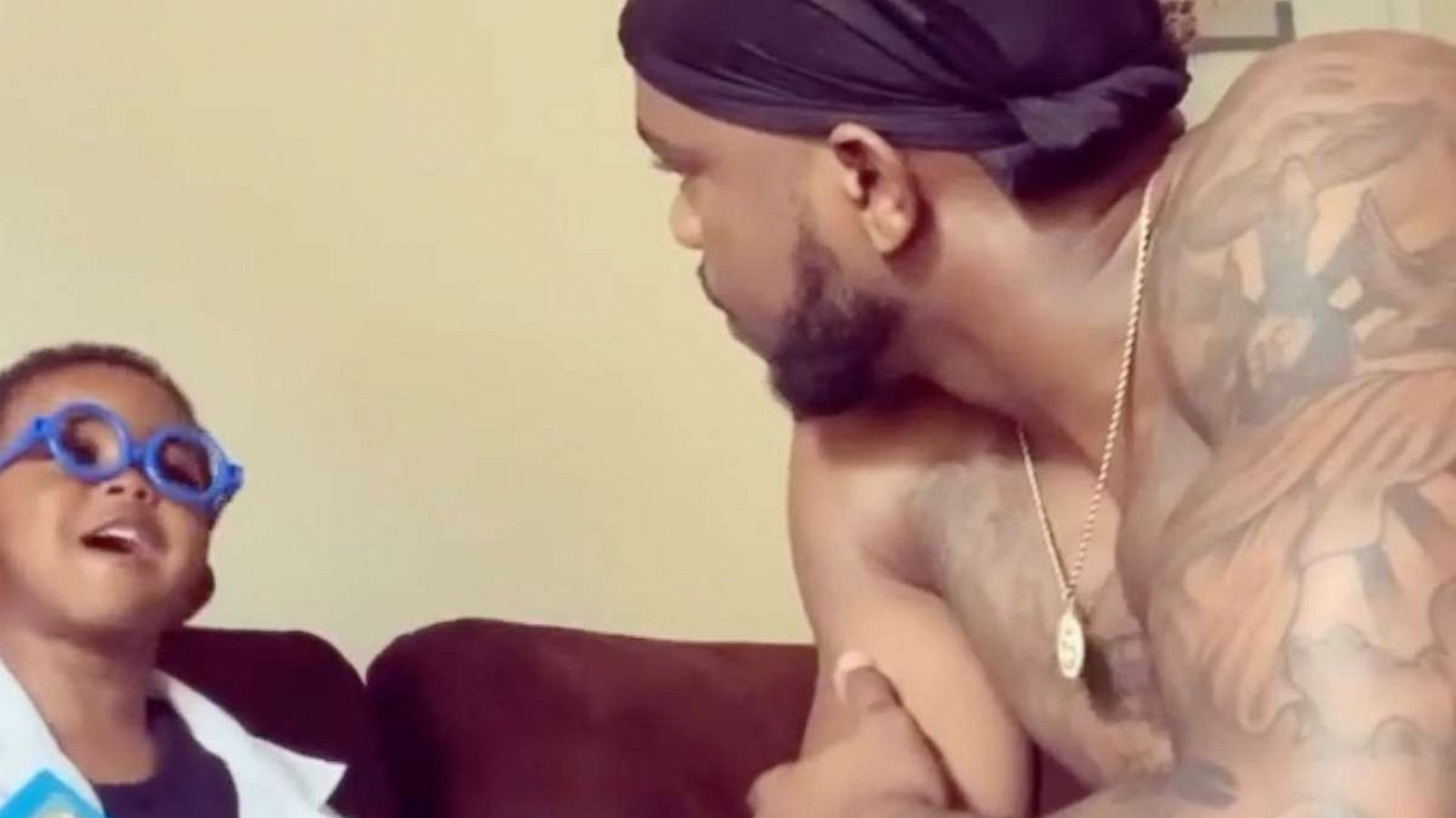 A Viral Video of a Kid Who Wants to Be a Doctor
Some doctors say that they always knew that they wanted to be doctors. Many of them dreamed about entering the profession when they were very young children. Jakobi Nichols might be in that category some day. There's a viral video of him giving his father Dequan Nichols a checkup. Jakobi is three years old now, and he might have an interesting perspective on this video when he watches it again as an adult.
Jakobi was wearing a labcoat and even had a clipboard in the video. He asked Dequan his name, and Dequan said 'Dada.' Dequan then talked about having an achy neck in the morning, which is an issue that a lot of people have. Jakobi took his dad's heart rate using the stethoscope and had a delightfully energetic reaction to it.
Many people never truly figure out what they want to do with their lives. Jakobi already wants to be a doctor. Dequan has already encouraged his son by buying him a full doctor costume. The costume set even had toy medical instruments. One of the instruments was a stethoscope, of course, which is one of the most iconic and recognizable medical instruments.
The set also came with some round glasses that don't have lenses. Most people will need glasses while they're still young these days. Kids don't usually tease each other about wearing glasses anymore, since it's so common. Kids already get used to the idea of wearing glasses early in life. They're living in a very different world than people did in the past.
People all over the world have now seen this video, and it just keeps on accumulating more views. It's a video that really resonates with a lot of people. Parents can relate to it. Many of them have had these sorts of adorable moments with their kids. They aren't always lucky enough to be able to catch them on video, however, which can be upsetting. When parents like Dequan Nicholas are able to do so and share those moments with the world, it's special for all of us.
Plenty of people would like to see some cheerful videos online these days, since it's a complicated time period in many ways. Videos like this are brightening everyone's day.
It's also interesting that kids in Jakobi's generation will be able to look back on these videos of themselves. Three generations have been able to do so, and he's a member of the third generation to have grown up with the Internet. People used to have a few small sets of photographs of themselves from when they were kids. They didn't usually share those pictures with anyone other than family members or the occasional friend. Members of the general public certainly never got to see them.
Now, videos like this go viral all the time. People can see precious family moments being recorded. The people who share these videos can make friends from all over the world as a result.
Parents used to tell kids stories from their childhood, and the kids wouldn't always believe them. They wouldn't necessarily remember what happened, or they would think that their parents were exaggerating. Now, kids can look back on videos that were genuinely taken when they were very young. Many of their classmates would have seen these videos. People have long and detailed records of themselves, which really does make this time period stand out in a unique way.
Jakobi might decide to be a doctor one day. He might even mention this video when people ask him about what made him decide to be a doctor.
Dog Trainer and Dog Groomer Get Married Accompanied By Their Best Friends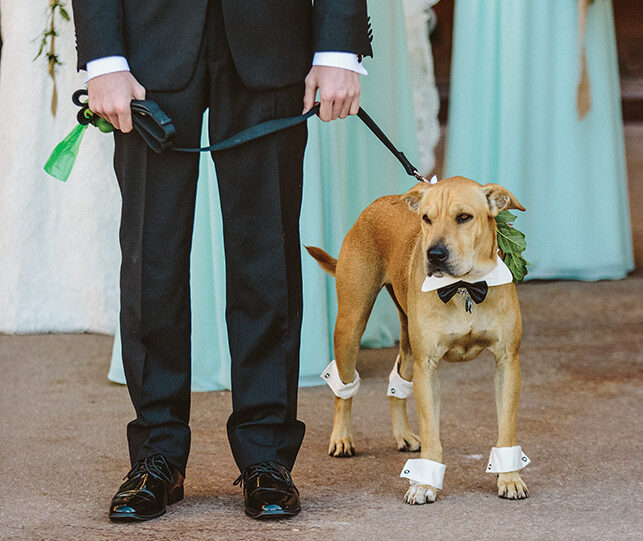 Weddings Are for Sharing With Loved Ones
When people get married, they spend one perfect day with their most loved friends and family. While many people only think about their human friends and family, there are a lot of people who could never imagine starting this important new chapter in their lives without their beloved pets. In fact, many people might have to admit, if they were being honest, that they loved their pets more than some of the relatives who came to the wedding, especially if they felt obligated to invite some relatives they rarely see and barely know.
Some People Already Spend Their Lives With Pets
Anyone who works full-time as a dog trainer or groomer already spends most of their working days with animals. They see dogs all day long, and they make the choice to do so because of many reasons. Working with pets is rewarding on many levels. Especially if you see the same dogs again and again, you form a close bond. Communicating with pets is therapeutic and generally far less stressful than dealing with humans. The people who work with dogs don't get sick of dogs and try to go home to a quiet house; they tend to have larger pet families than average.
A Dog Trainer and a Dog Groomer Tie the Knot
Paul and Annette Anthony are typical in that they work with dogs as a profession, and they have a large pet family. On the day they got married, their family consisted of 2 humans and 9 canines. Both Paul and Annette admitted that their pets were more to them than just fun — their beloved dogs also helped them get through rough times in their lives, including personal tragedies. Annette's German Shepherd Pesci is even an emotional support animal, helping her to deal with severe anxiety and depression. There was no way that their pets were going to be left out of the most important day of their lives going forward.
Canine Best Man
Paul's service dog Finn has earned his retirement. Finn has competed in over 40 events, earning titles and even setting records. He was also there for Paul when Paul developed PTSD after being at the scene of the deadliest plane crash in Pennsylvania's history. Finn was the one who helped with the proposal, giving Annette the ring with a note asking her to marry his dad. It was only fitting that Finn ended up being one of the best men at the wedding too.
A Family Affair
All 9 dogs walked down the aisle and stayed throughout the ceremony. Annette's dog Pesci even came to comfort her during the ceremony when she started to cry from happiness because he wanted to make sure his momma was all right. Whether you want to use your dogs in the ceremony as ring bearers, best men, or flower girls, or if you just want them to be present, it makes sense to have your pets help you celebrate such an important day in your life.