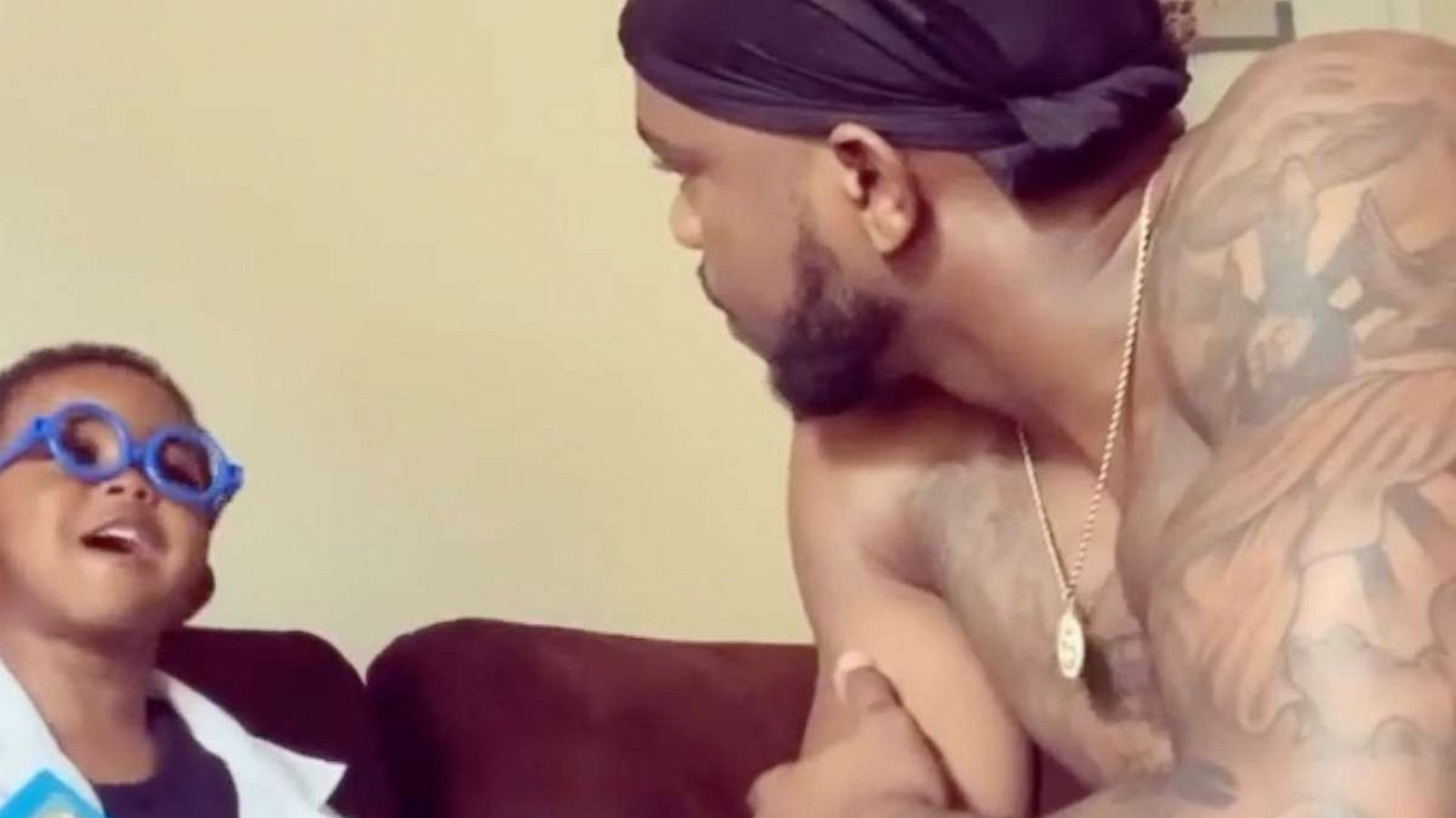 A Viral Video of a Kid Who Wants to Be a Doctor
Some doctors say that they always knew that they wanted to be doctors. Many of them dreamed about entering the profession when they were very young children. Jakobi Nichols might be in that category some day. There's a viral video of him giving his father Dequan Nichols a checkup. Jakobi is three years old now, and he might have an interesting perspective on this video when he watches it again as an adult.
Jakobi was wearing a labcoat and even had a clipboard in the video. He asked Dequan his name, and Dequan said 'Dada.' Dequan then talked about having an achy neck in the morning, which is an issue that a lot of people have. Jakobi took his dad's heart rate using the stethoscope and had a delightfully energetic reaction to it.
Many people never truly figure out what they want to do with their lives. Jakobi already wants to be a doctor. Dequan has already encouraged his son by buying him a full doctor costume. The costume set even had toy medical instruments. One of the instruments was a stethoscope, of course, which is one of the most iconic and recognizable medical instruments.
The set also came with some round glasses that don't have lenses. Most people will need glasses while they're still young these days. Kids don't usually tease each other about wearing glasses anymore, since it's so common. Kids already get used to the idea of wearing glasses early in life. They're living in a very different world than people did in the past.
People all over the world have now seen this video, and it just keeps on accumulating more views. It's a video that really resonates with a lot of people. Parents can relate to it. Many of them have had these sorts of adorable moments with their kids. They aren't always lucky enough to be able to catch them on video, however, which can be upsetting. When parents like Dequan Nicholas are able to do so and share those moments with the world, it's special for all of us.
Plenty of people would like to see some cheerful videos online these days, since it's a complicated time period in many ways. Videos like this are brightening everyone's day.
It's also interesting that kids in Jakobi's generation will be able to look back on these videos of themselves. Three generations have been able to do so, and he's a member of the third generation to have grown up with the Internet. People used to have a few small sets of photographs of themselves from when they were kids. They didn't usually share those pictures with anyone other than family members or the occasional friend. Members of the general public certainly never got to see them.
Now, videos like this go viral all the time. People can see precious family moments being recorded. The people who share these videos can make friends from all over the world as a result.
Parents used to tell kids stories from their childhood, and the kids wouldn't always believe them. They wouldn't necessarily remember what happened, or they would think that their parents were exaggerating. Now, kids can look back on videos that were genuinely taken when they were very young. Many of their classmates would have seen these videos. People have long and detailed records of themselves, which really does make this time period stand out in a unique way.
Jakobi might decide to be a doctor one day. He might even mention this video when people ask him about what made him decide to be a doctor.
Father in Bumblebee costume escorts his kid back to school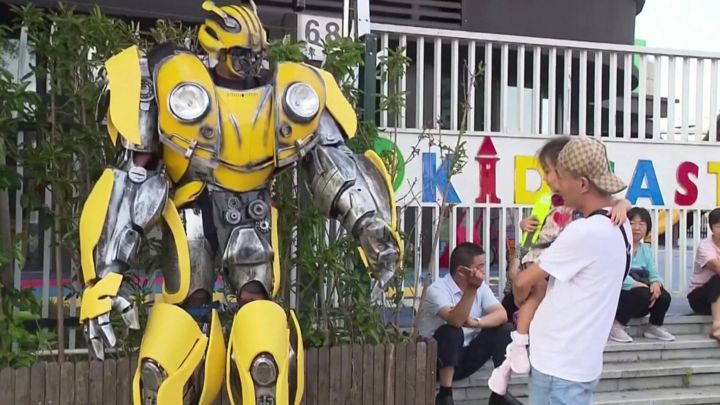 Bumblebee from the American sci-fi movie series Transformers never had a kid, but if he did, he'd have definitely escorted him to school.
A father in Shanghai, China has gone above and beyond to encourage his kid to go back to school after staying at home for months due to the Covid-19 pandemic. There's no way any child is refusing to walk with Bumblebee into school, and this man had that in mind when building his Autobot suit.
Just like the rest of the world, China had been on lockdown, and for months, kids had to stay away from school to prevent infection and spread of the deadly virus. However, some normalcy is being restored in some parts of the region, and schools now have the green light to open and allow children continue with their education.
The Bumblebee suit wasn't only for his kid, though. He built it to serve as some amusement and surprise to other kids at school- and that he did.
"I also want to bring happiness to other children. I didn't only wear it for my own child. All of them were preschoolers," he said in the video.
His suit looks like the real thing. The only things missing were metal, alien technology, and missiles- not much, right? Standing about 2.3-metre tall, the suit was built using soft materials to prevent touchy and curious children from getting injured- and he was right to have done that because he was rushed and hugged by children upon arrival at the school.
The excitement of the kids at the sight of Bumblebee could light up astronomical units of outer space, as the intergalactic warrior once again put smiles on the faces of humans. Kudos to this amazing dad for his efforts to make kids happy to resume back to school- he'd probably do it every day if he could.
The home-made suit seems to be inspired by the 2017 movie Bumblebee.