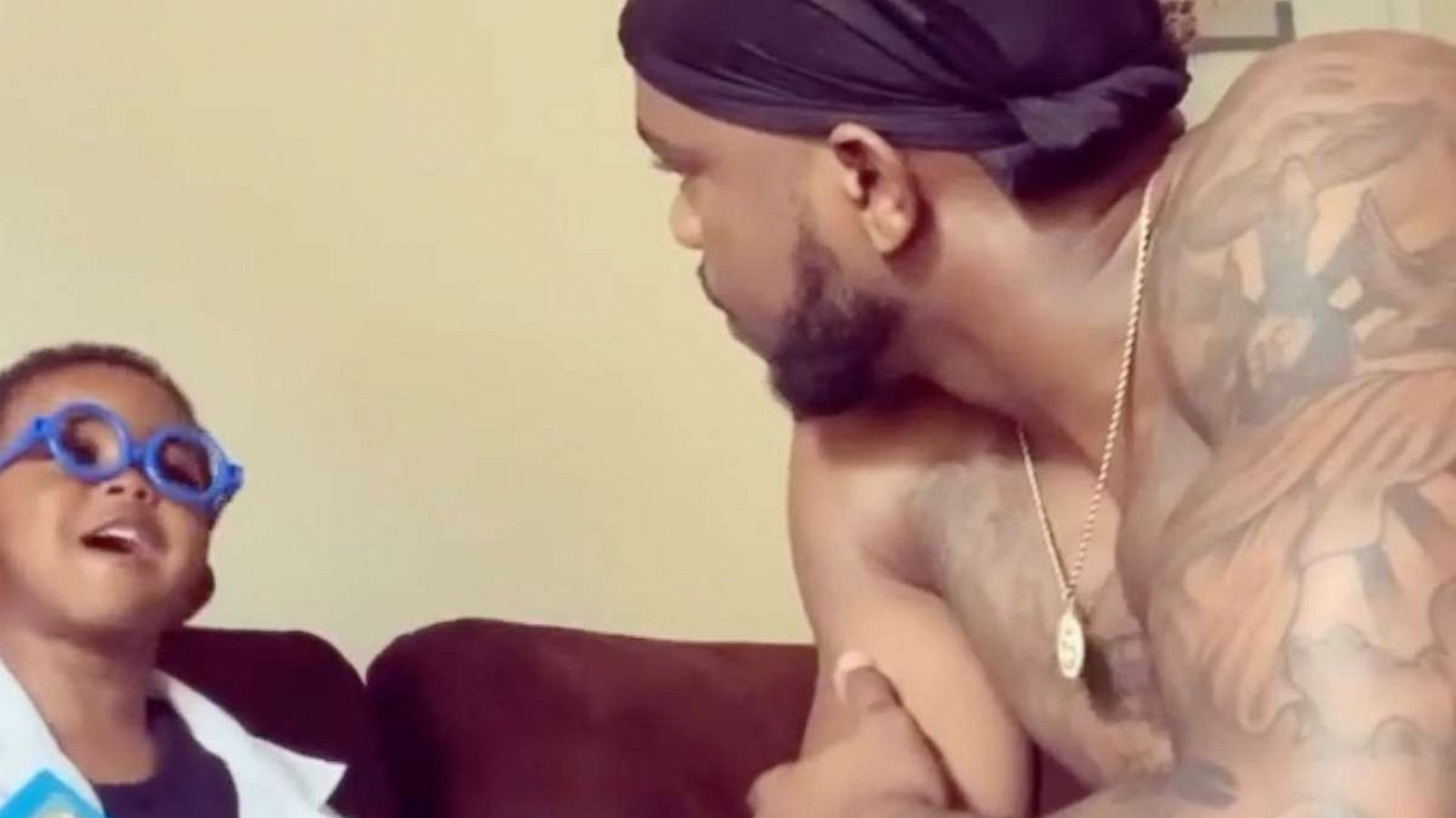 A Viral Video of a Kid Who Wants to Be a Doctor
Some doctors say that they always knew that they wanted to be doctors. Many of them dreamed about entering the profession when they were very young children. Jakobi Nichols might be in that category some day. There's a viral video of him giving his father Dequan Nichols a checkup. Jakobi is three years old now, and he might have an interesting perspective on this video when he watches it again as an adult.
Jakobi was wearing a labcoat and even had a clipboard in the video. He asked Dequan his name, and Dequan said 'Dada.' Dequan then talked about having an achy neck in the morning, which is an issue that a lot of people have. Jakobi took his dad's heart rate using the stethoscope and had a delightfully energetic reaction to it.
Many people never truly figure out what they want to do with their lives. Jakobi already wants to be a doctor. Dequan has already encouraged his son by buying him a full doctor costume. The costume set even had toy medical instruments. One of the instruments was a stethoscope, of course, which is one of the most iconic and recognizable medical instruments.
The set also came with some round glasses that don't have lenses. Most people will need glasses while they're still young these days. Kids don't usually tease each other about wearing glasses anymore, since it's so common. Kids already get used to the idea of wearing glasses early in life. They're living in a very different world than people did in the past.
People all over the world have now seen this video, and it just keeps on accumulating more views. It's a video that really resonates with a lot of people. Parents can relate to it. Many of them have had these sorts of adorable moments with their kids. They aren't always lucky enough to be able to catch them on video, however, which can be upsetting. When parents like Dequan Nicholas are able to do so and share those moments with the world, it's special for all of us.
Plenty of people would like to see some cheerful videos online these days, since it's a complicated time period in many ways. Videos like this are brightening everyone's day.
It's also interesting that kids in Jakobi's generation will be able to look back on these videos of themselves. Three generations have been able to do so, and he's a member of the third generation to have grown up with the Internet. People used to have a few small sets of photographs of themselves from when they were kids. They didn't usually share those pictures with anyone other than family members or the occasional friend. Members of the general public certainly never got to see them.
Now, videos like this go viral all the time. People can see precious family moments being recorded. The people who share these videos can make friends from all over the world as a result.
Parents used to tell kids stories from their childhood, and the kids wouldn't always believe them. They wouldn't necessarily remember what happened, or they would think that their parents were exaggerating. Now, kids can look back on videos that were genuinely taken when they were very young. Many of their classmates would have seen these videos. People have long and detailed records of themselves, which really does make this time period stand out in a unique way.
Jakobi might decide to be a doctor one day. He might even mention this video when people ask him about what made him decide to be a doctor.
Lion At Zoo Boise Finally Getting A Friend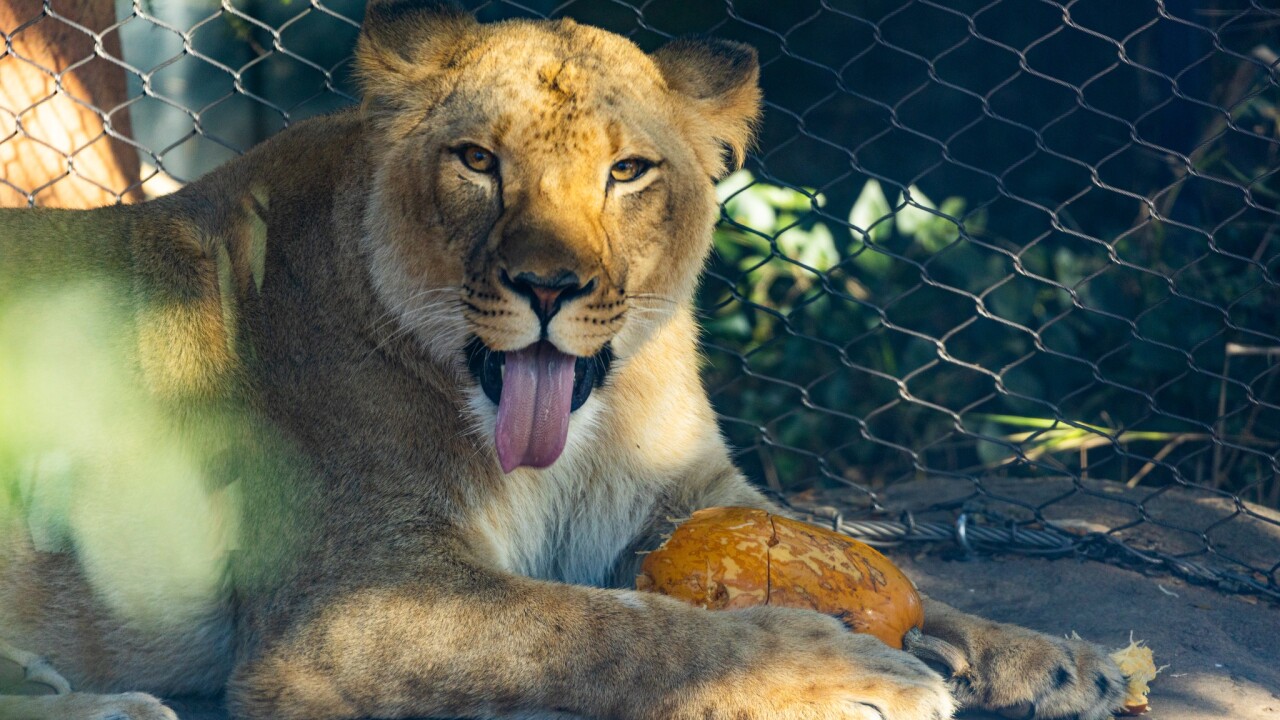 The Boise Zoo in Idaho is about to get a new addition to their animal family. A two-year-old lioness will be arriving from the Santa Barbara Zoo to join the male lion, Revan. The female African lion has not yet been named, but she was born in 2020 to parents Felicia and Ralph.
The decision to pair the two lions together was made with the intention of providing companionship for Revan, who has been living solo for the past year. While the two lions will not be bred, they will have the opportunity to socialize and form a bond with each other.
African lions are the only cats that live in groups called prides. These social structures consist of a few males, a dozen or so females, and their young. Lions are apex predators and are found throughout sub-Saharan Africa. They are known for their distinctive manes, with males sporting large, thick manes around their necks.
The Boise Zoo is located in Julia Davis Park and covers 11 acres of land. It is home to over 200 animals from around the world. In addition to lions, the zoo also houses primates, birds, reptiles, and many other animals. The zoo's mission is to provide a high-quality environment for its animals while also educating visitors about conservation and animal welfare.
Revan, the male lion, has been at the Boise Zoo since 2018. He was born in captivity at the Oakland Zoo in California and arrived in Boise at the age of 5. He is currently 10 years old and weighs over 400 pounds. He is known for his playful personality and enjoys interacting with his zookeepers.
The arrival of the new lioness is a significant event for the zoo, as it provides an opportunity for the animals to form a bond and engage in natural behaviors. Visitors to the zoo will also have the opportunity to see the two lions together and learn more about these magnificent animals.