A Valentine's Day Story for The Ages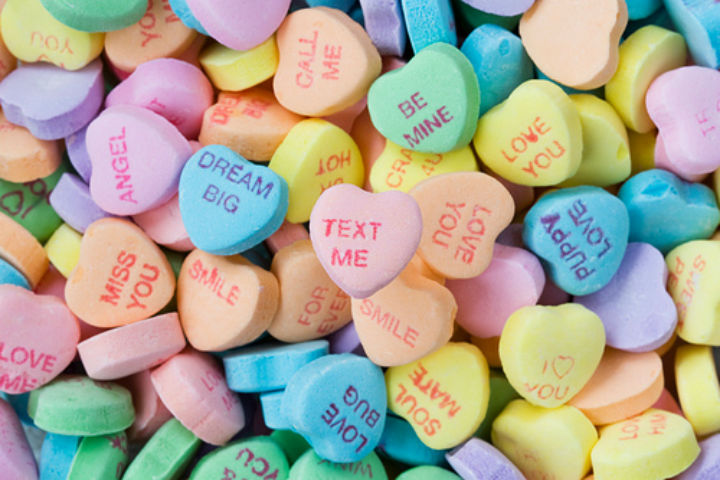 When you hear about Valentine's Day, the first thoughts to hit your mind are likely to be romantic dinners, chocolates, cards, and happy couples. It is one of the worst times to be single. Most single people feel lonely especially since they have to watch other people receive gifts from their loved ones when they do not get anything.
The popular day has its roots in plenty of legends. The most well-known symbol of Valentine's Day is Cupid. His representation is a chubby little boy with a bow and an arrow. One woman felt that her special day was going contrary to her expectations. Her father told her theta she had to go to school despite the fact that it was Valentine's Day. You will be amazed at how she managed to change the day into a success.
The Romance Season
It is during Valentine's Day that most people receive romantic gifts such as flowers, chocolates, and teddy bears. Those that do not have anyone to give them these gifts, especially those in school, can feel left out. The existence and popularity of social media platforms such as Facebook and Twitter make matters even worse. It adds to the pressure that already exists. It is in high school that most people try hard to fit in.
Special Day for Someone Special
Having no one with whom to share the special day can make your day sad instead of happy. Watching everyone else enjoy a good time with their loved ones may make you feel lonely. Valentine's Day comes with plenty of pressure, especially for high school student. One woman knows how difficult it can be. She took to Twitter to express her frustrations. She explained that high school is already stressful. Adding the pressures of Valentines Day makes it even more difficult.
A Valentine to Remember
Dianna Sanders had one of the most memorable Valentines. The 10th-grade student made a tweet that went viral. The tweet went viral.
Not Feeling It
Like any other single woman, Sanders was not interested in seeing other people receive romantic presents and no receive any. She hoped that her father would let her skip school on that dreadful day 'I didn't want to see everyone have presents and I not get shXX,' Sanders complained.
Having to Attend School.
Unfortunately for the 10th grader, her father would not let her skip school. She went because she had no choice. Dianne Sanders explains that she felt sad the entire time up to the the3rd period. Little did she know that she was about to have a pleasant day.
The Surprise
The delivery man showed up with a delivery that Dianne Sanders thought was for another girl. He delivered a big teddy bear, a large box of chocolates, and a beautiful bouquet of flowers. Sanders was surprised when the delivery man called out her name to receive her parents.
A Lucky Recipients.
The delivery guy let her know that the delivery was for 'Miss Sunshine.' The pleasant surprise changed Sanders's mood for the rest of her day. She knew that the gifts were from a truly special man. Her father fondly referred her as Miss Sunshine, so she instantly knew that he sent the gifts. She could hardly believe the sweet message that he wrote in the card.
 Beautiful Sentiment
'Happy Valentine's Day, love Dad. P. S. Tell everyone it was from an admirer.' The loving dad wrote on a note. This father found a sweet and simple way to make his little girl happy. His was one of the most memorable Valentine's Day.
Giant Seal is Beached and Then has a Baby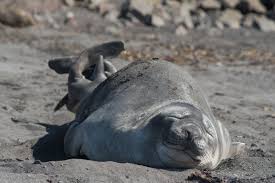 The exact moment when a mother sees her newborn baby for the first time is one of the most amazing sights in the world. The utter disbelief and joy on her face in combination with wonderment is one of the finest moments in any woman's life. It is the same feeling that animals have when they give birth and the look on their faces when they first see their babies is as equally magical.
Recently a tourist spotted a large female seal on the beach. She appeared to be in great pain because of the manner in which she was writhing around. The tourist shot a video of the seal. A few minutes later, the elephant seal appeared to have a spot beneath her tail. After some hard pushing, her calf was born. She quickly turned around and inspected her new baby to make certain that it was okay.
Elephant Seal Interesting Facts
Giant seals or elephant seals are the largest seals in the world. There are two types: the Northern elephant seal and the Southern elephant seal. The northern species are found in the coastal waters near Canada and Mexico and the southern species are found off the coast of South Africa, Argentina and New Zealand.
The adult bull or male seal has a proboscis that appears much like the trunk of an elephant, making it easy to distinguish males from females at a glance. The males roar through this appendage during the mating season to attract females. They also use it to fight with other males in order to win battles and claim females as their own.
The average adult southern male can weigh up to 6,600 pounds and reach a length of 16 feet in total. The female adults weigh about 2,000 pounds and measure around 10 feet long. Elephant seals may be light brown, dark brown, gray or rust colored.
Southern elephant seals can live to reach 22 years old and the northern species life span is only about 9 years.
Elephant Seal Reproduction
Elephant seals return to the coast for their breeding grounds in the winter. Female giant seals reach maturity between 3 and 6 years old and males mature slower between 5 and 6 years. Males battle each other to gain the alpha status that allows them to mate with the females. A male will mate with 30 to 100 females. A bit over 50 percent of first time breeding seals fail to produce a pup. A female elephant seal has one pup per year and the gestation period is 11 months. So, when females arrive at the breeding grounds in the winter, they are already pregnant. Females don't eat while nursing their pups for the first month of its life.
Don't Get Too Close to Wildlife
If you ever spot an animal of any kind that appears to be hurt, it's best not to get too close to them. In 2000, Homer, an elephant male seal terrorized Gisborne, a town in New Zealand. He attacked trash bins, cars, boat trailers, a tree and a power transformer in a rage. It isn't known what made him so mad, but it's best to keep your distance from all wildlife—thus the term of wild and life.