A Valentine's Day Story for The Ages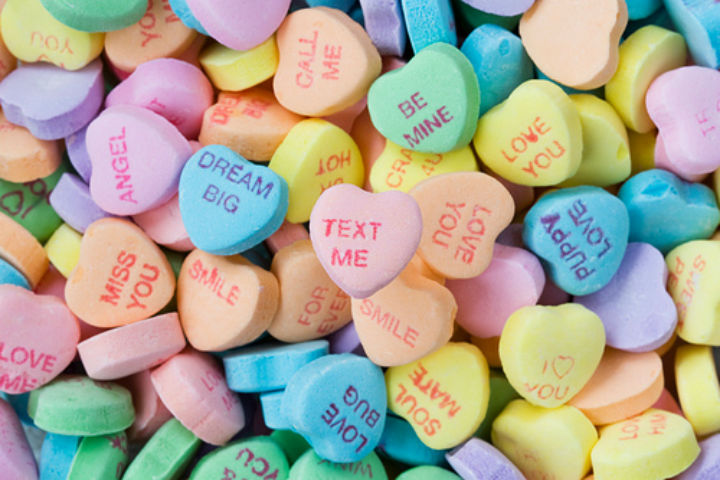 When you hear about Valentine's Day, the first thoughts to hit your mind are likely to be romantic dinners, chocolates, cards, and happy couples. It is one of the worst times to be single. Most single people feel lonely especially since they have to watch other people receive gifts from their loved ones when they do not get anything.
The popular day has its roots in plenty of legends. The most well-known symbol of Valentine's Day is Cupid. His representation is a chubby little boy with a bow and an arrow. One woman felt that her special day was going contrary to her expectations. Her father told her theta she had to go to school despite the fact that it was Valentine's Day. You will be amazed at how she managed to change the day into a success.
The Romance Season
It is during Valentine's Day that most people receive romantic gifts such as flowers, chocolates, and teddy bears. Those that do not have anyone to give them these gifts, especially those in school, can feel left out. The existence and popularity of social media platforms such as Facebook and Twitter make matters even worse. It adds to the pressure that already exists. It is in high school that most people try hard to fit in.
Special Day for Someone Special
Having no one with whom to share the special day can make your day sad instead of happy. Watching everyone else enjoy a good time with their loved ones may make you feel lonely. Valentine's Day comes with plenty of pressure, especially for high school student. One woman knows how difficult it can be. She took to Twitter to express her frustrations. She explained that high school is already stressful. Adding the pressures of Valentines Day makes it even more difficult.
A Valentine to Remember
Dianna Sanders had one of the most memorable Valentines. The 10th-grade student made a tweet that went viral. The tweet went viral.
Not Feeling It
Like any other single woman, Sanders was not interested in seeing other people receive romantic presents and no receive any. She hoped that her father would let her skip school on that dreadful day 'I didn't want to see everyone have presents and I not get shXX,' Sanders complained.
Having to Attend School.
Unfortunately for the 10th grader, her father would not let her skip school. She went because she had no choice. Dianne Sanders explains that she felt sad the entire time up to the the3rd period. Little did she know that she was about to have a pleasant day.
The Surprise
The delivery man showed up with a delivery that Dianne Sanders thought was for another girl. He delivered a big teddy bear, a large box of chocolates, and a beautiful bouquet of flowers. Sanders was surprised when the delivery man called out her name to receive her parents.
A Lucky Recipients.
The delivery guy let her know that the delivery was for 'Miss Sunshine.' The pleasant surprise changed Sanders's mood for the rest of her day. She knew that the gifts were from a truly special man. Her father fondly referred her as Miss Sunshine, so she instantly knew that he sent the gifts. She could hardly believe the sweet message that he wrote in the card.
 Beautiful Sentiment
'Happy Valentine's Day, love Dad. P. S. Tell everyone it was from an admirer.' The loving dad wrote on a note. This father found a sweet and simple way to make his little girl happy. His was one of the most memorable Valentine's Day.
Family Adopts an Enormous Puppy Who Is Compared to a Hippo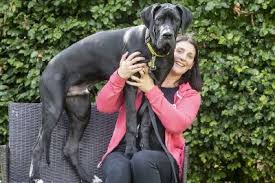 There is a saying that dogs are a man's best friend. There are countless individuals and families out there who are looking to share their love with a dog. One of the biggest questions people face when they are thinking about adopting a dog is the type of breed they would like. There are so many great options to choose from that it can be hard to make a decision. One couple in the United Kingdom decided to go with the biggest puppy they could possibly find.
This couple had been looking for a new dog for a long time. They already have four dogs at home but were ready for another. They were waiting and not sure if they would ever get the call that there was a dog waiting for them. Eventually, they got the call. There was a 5-month old puppy at the shelter who was looking for a new home. The animal had been surrounded by its previous owner who was no longer able to take care of the puppy. He was surrendered to the local shelter. The couple was so excited. They rushed down to meet the puppy.
They were utterly shocked by what they saw. They couldn't believe the dog they saw was still a puppy. Their eyes locked with a Great Dane. It was love at first sight. It turns out this puppy also happens to be the largest puppy in the entire country! The couple couldn't believe their luck!
The puppy was already towering at 6 feet tall. he also weighed in at 95 pounds. For comparison, this is more than most baby hippos! The owners were shocked to learn all of this information about a puppy that was going to be theirs. The shelter even told the couple that as the dog grows up, he might even get bigger. His size has the potential to double, which is quite absurd to most; however, this is exactly what happens with Great Dane puppies. The couple was so excited and started to love on him immediately.
The couple is already happy at home with their new family member. They say that the puppy has a big heart to match his enormous size. His heart is every bit as big as he is. He is playful and gentle at the same time. He is a joy to have around the house. The couple also knows that they don't know what's going to happen as he continues to grow up. The dog is only going to get bigger, so the couple has taken it upon themselves to try to safeguard some of the fragile items around the house.
Furthermore, the family also four other dogs they need to take care of in addition to the Great Done. The family also has a beautiful Dogue de Bordeaux, two separate Chinese crested dogs, and a gorgeous French bulldog. The family has said that the dogs still get along well. The dogs were a bit nervous at the size of the new puppy at first; however, they get along great now. The family is so excited to have a full house and there is plenty of love to go around.
The family also posts videos of what life is like with their new gentle giant as well. The walks can be quite entertaining as the family works to manage all of the dogs at once. This is a perfect example of the joy a dog can bring to the lives of people. What a beautiful family of dogs.