A Valentine's Day Story for The Ages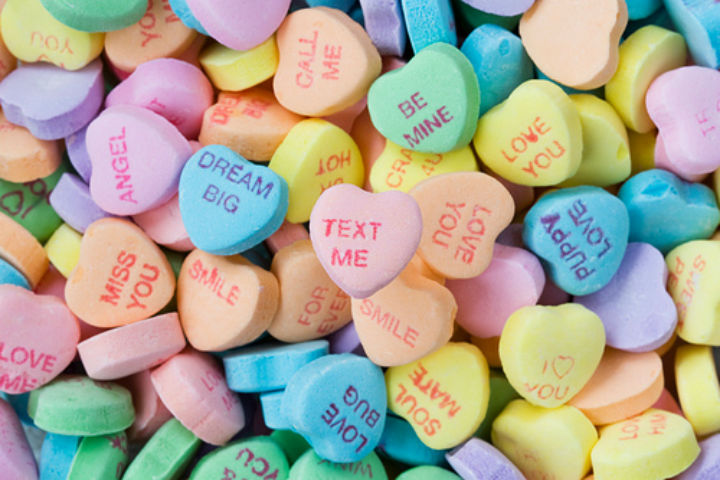 When you hear about Valentine's Day, the first thoughts to hit your mind are likely to be romantic dinners, chocolates, cards, and happy couples. It is one of the worst times to be single. Most single people feel lonely especially since they have to watch other people receive gifts from their loved ones when they do not get anything.
The popular day has its roots in plenty of legends. The most well-known symbol of Valentine's Day is Cupid. His representation is a chubby little boy with a bow and an arrow. One woman felt that her special day was going contrary to her expectations. Her father told her theta she had to go to school despite the fact that it was Valentine's Day. You will be amazed at how she managed to change the day into a success.
The Romance Season
It is during Valentine's Day that most people receive romantic gifts such as flowers, chocolates, and teddy bears. Those that do not have anyone to give them these gifts, especially those in school, can feel left out. The existence and popularity of social media platforms such as Facebook and Twitter make matters even worse. It adds to the pressure that already exists. It is in high school that most people try hard to fit in.
Special Day for Someone Special
Having no one with whom to share the special day can make your day sad instead of happy. Watching everyone else enjoy a good time with their loved ones may make you feel lonely. Valentine's Day comes with plenty of pressure, especially for high school student. One woman knows how difficult it can be. She took to Twitter to express her frustrations. She explained that high school is already stressful. Adding the pressures of Valentines Day makes it even more difficult.
A Valentine to Remember
Dianna Sanders had one of the most memorable Valentines. The 10th-grade student made a tweet that went viral. The tweet went viral.
Not Feeling It
Like any other single woman, Sanders was not interested in seeing other people receive romantic presents and no receive any. She hoped that her father would let her skip school on that dreadful day 'I didn't want to see everyone have presents and I not get shXX,' Sanders complained.
Having to Attend School.
Unfortunately for the 10th grader, her father would not let her skip school. She went because she had no choice. Dianne Sanders explains that she felt sad the entire time up to the the3rd period. Little did she know that she was about to have a pleasant day.
The Surprise
The delivery man showed up with a delivery that Dianne Sanders thought was for another girl. He delivered a big teddy bear, a large box of chocolates, and a beautiful bouquet of flowers. Sanders was surprised when the delivery man called out her name to receive her parents.
A Lucky Recipients.
The delivery guy let her know that the delivery was for 'Miss Sunshine.' The pleasant surprise changed Sanders's mood for the rest of her day. She knew that the gifts were from a truly special man. Her father fondly referred her as Miss Sunshine, so she instantly knew that he sent the gifts. She could hardly believe the sweet message that he wrote in the card.
 Beautiful Sentiment
'Happy Valentine's Day, love Dad. P. S. Tell everyone it was from an admirer.' The loving dad wrote on a note. This father found a sweet and simple way to make his little girl happy. His was one of the most memorable Valentine's Day.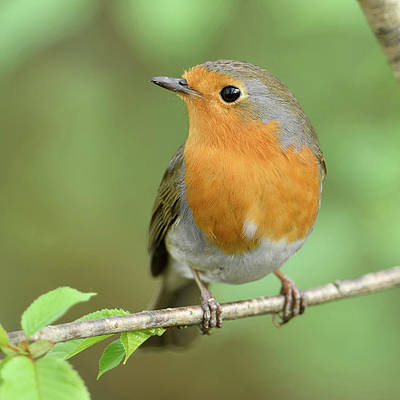 The color peach is most associated with the fruit of the same name. Apart from the fruit and a few flowers, the color peach is not commonly found in nature. There are certainly very few animals that have any shades of peach. However, there is one breed in birds that do display the color peach on its chest. The Eurasian Bullfinch is a small-size but bulky looking bird that is native to Europe and certain regions of Asia. Their range of travel is estimated to be around ten million square kilometers. Their preferred habitat parks, gardens, hedges, trees, and agricultural areas. They get their name from the bull-shaped head. Parts of the upper body are colored grey while the feathers are a mixture of black and white. The legs and feet are pinkish-brown in color. Juvenile bullfinch birds have the same shape as adult birds but they don't have the same colors. The young ones are mostly grey and brown.
For breeding purposes, the Eurasian Bullfinch nests in tall bushes. They lay about 4-7 eggs. The chest is often mistakenly described as red, but it is as peach as it gets. The males have brighter colors, while the females have a slightly beige color on their chest. Their unique color makes them easily recognizable from other birds with similar size and shape. Although the bird has a bulky shape, it is considered a small to medium-sized bird.
They are social creatures and are often found in pairs or groups. They are mostly found busy looking for seeds. Only 10% of BTO Garden BirdWatch gardens have the Bullfinch. Their shy and reclusive personality makes them a rare bird to fine. Although they mostly eat seeds, for their young ones do they occasionally feed on insects. Initially, they were mostly found in woodlands but have now slowly moved to gardens too. Although they migrate during winter months, mostly they stay in the same spot throughout their lives. If you are looking to spot one, try to look for them in a suburban garden with scrubs or thick hedgerows. They prefer to find a thick cover for the nests. As food supply has become more scattered, it has forced the bullfinch to travel more often.
There are reclusive in personality and shy away from human contact. During colder months, they migrate to southern regions of Europe and Asia. Their diet mostly consists of seeds from plants such as ash, elm, and nettle. Their liking for flower buds made them be considered as a pest of fruit trees. Although they are not considered to be an endangered species, their population has seen a decline due to the loss of arable weeds and new agricultural practices.
One of the unique features of the Eurasian Bullfinch is its ability to store seeds in a small sac at the bottom of their mouths. This feature is useful when they have to bring back seeds from long distances for their young ones. Amongst the finch species of bird, the Bullfinch is the only bird that has evolved into adapting this remarkable sac in the mouth.
Another stunning feature of the Eurasian Bullfinch is their singing ability. They have a beautiful soft and subtle call. When the male seeks to attract the females, it uses a soft tone mostly audible to other bullfinch birds only. The call from the male is a polite descending set of notes, repeated at specific intervals. The bullfinch is also skillful in mimicry and is popular birds to keep as pets. They are even able to follow tunes played to them.