A Tiny Home Built By a Teenager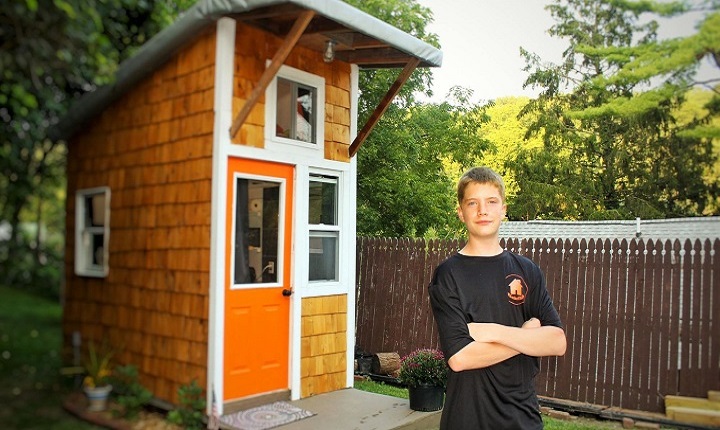 13 year old Luke Gill achieved his dream of having his own tiny home by building it himself. The teenager from Iowa used his creative energy to build his very own tiny house. He channeled his constructive, creative energy and built it in his parent's backyard.
His father contributed by helping him pay for the materials and supplies needed for the project. With his dad's support, Luke was able to build his first house. The two bonded in creating the shingle sided wood house, complete with glass windows and a front door. The entire project cost about $1,500 to make. Luke also raised money to help construct it by working for his neighbors doing odd jobs.
Luke Gill filmed the process of building his house and put it on Youtube. He said he didn't see kids younger than 14 building tiny houses, so he decided to document it. Major news networks like ABC picked up on the story, and he is an inspiration to kids and adults like. He said that his idea for building his own tiny house came from watching Youtube, and he decided to pursue the project.
His parents, Greg and Angie, saw his interest. They decided to support his ambition and gave him the go ahead to build a tiny house on a five acre property. The rules were that he had to be financially responsible with it, and take care of the costs.
His parents helped him design and complete the house. Luke's dad helped in the construction, and his mom helped with the interior decorating. His sister and brother also pitched in a hand. They helped him to barter his services with neighbors, and found friends and family who were willing to donate reclaimed materials as well as their skills. Luke's house project brought his family and community together in a goal they all worked together to achieve.
Luke's neighbor, a professional electrician, helped him to wire up the house and have lights. Luke cleaned his garage, and in exchange his neighbor taught him how to set up the wires. This powers the utilities and appliances inside.
The 89 square foot tiny home has a refrigerator, TV, mini seating area, and a fold up dining table. His friends love to stop by the house and hang out in it. They say that it's cool, and think that Luke's creation is amazing.
Luke's dad commented that Luke is a driven kid, and that contributed to him being able to finish his project. He said that when the project stalled due to funds, Luke focused and got the money together to continue.
Luke was invited to speak at a tiny house conference in Iowa, where he presented his story.  He has plans for the future, including building another tiny house.  Many other kids have reached out to Luke, and talked about their ambitions and message him pictures of their tiny houses.  Right now, Luke is helping his brother Cole build a teardrop trailer. He says that he would like to build a bigger house.
Why women make capable firefighters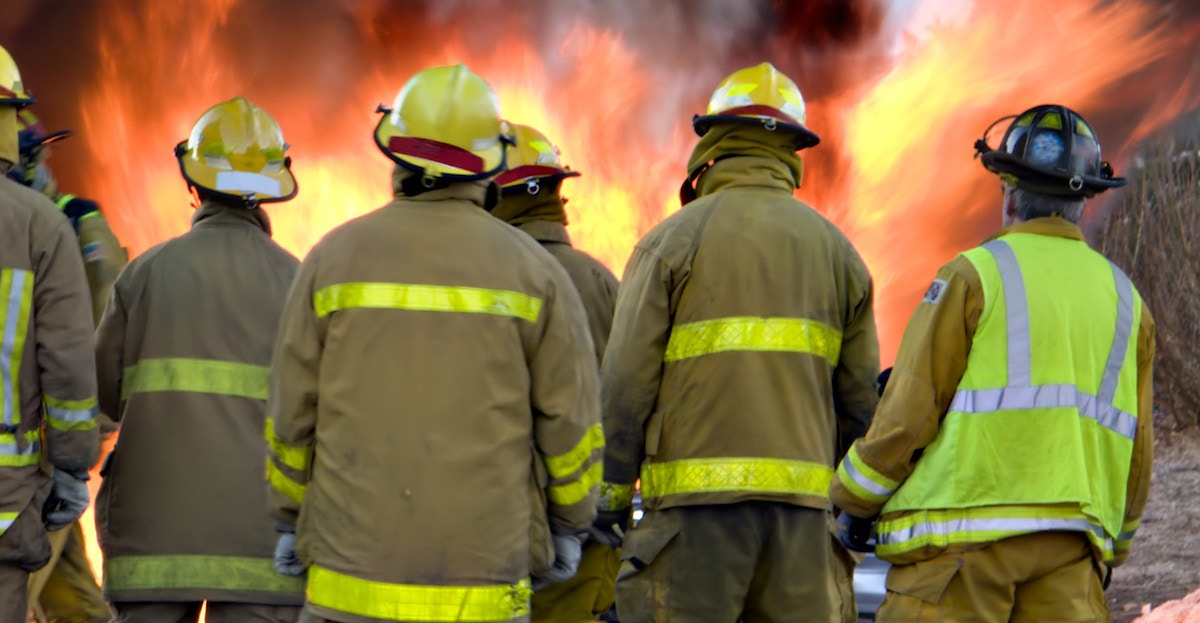 It's unfortunate that the idea persists in society that women are not capable of working as firefighters. As women have become increasingly prominent in other industries that have been traditionally dominated by males such as construction and logging, their numbers on the ranks of firefighting squads continue to remain low.
Take the Fire Department of New York as an example. In 2018, five women succeeded in graduating from New York City's Fire Academy. While some progress has been made for women in the FDNY since the fire department lost a gender discrimination lawsuit back in 1982, there are still fewer than one percent of firefighters for the department who are female. While fire departments in cities such as Seattle, Minneapolis, and Miami have more women, the average for fire departments across the nation is only about five percent female.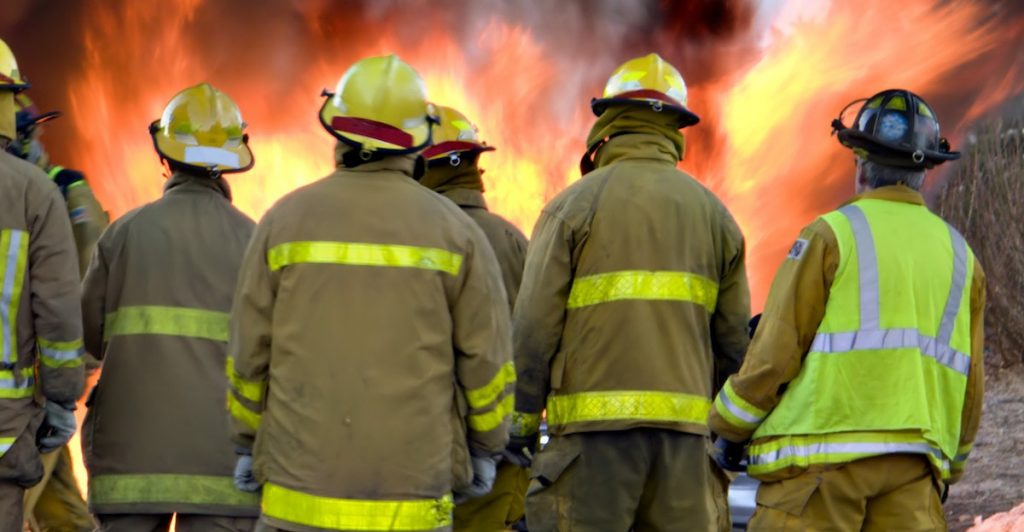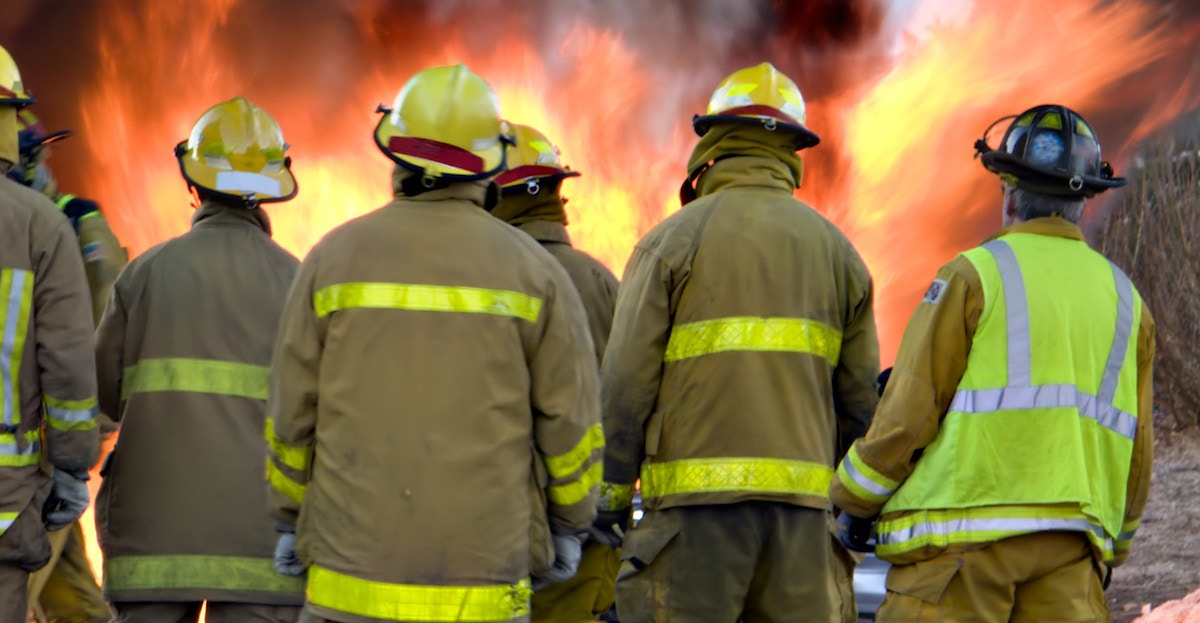 Historically, women have long been successfully putting out fires in this country. Back in 1815, Molly Williams volunteered to serve at the firehouse fo New York City's Oceanus Engine Company No. 11. Williams was a female slave working with a company that was not only all male, but all white as well. Williams was offered a job after she single-handedly handled a call when every man in the company was unable to handle the call because of being infected by the flu.
Another early female firefighter in the US was Emma Vernell. She was 50 years old when she became the first woman to work as a firefighter in the state of New Jersey.
Some people continue to wonder if women are really capable of working as firefighters. One needs only look at statistics to find an answer to this quandary. Consider statistics from the national Candidate Physical Abilities Test that firefighters need to pass. In 2008, 70 percent of all women who took the exam passed. This figure is not significantly far behind the percentage of men who passed the exam. In the same year, 75 percent of men passed. This shows that women are not statistically far behind men in taking the exam and passing or failing is more a matter of individual capabilities than a question of gender.
It's likely that women remain underrepresented in the firefighting profession because of traditionally perceived gender roles. Fire departments all over the country have been found to have testing and qualification procedures that not only discriminate against women, but also against minorities as well. Available equipment is often designed to fit men rather than women. Also, harassment toward women is rampant in some departments.
Nevertheless, women succeed in careers as firefighters. In fact, hundreds of women have attained the rank of captain or lieutenant in their careers as firefighters. In fact, the city of San Francisco fire department was led by a woman, Chief JoAnne Hayes-White, as of 2004.
It's important that people realize that females are perfectly capable of serving as firefighters because, as a female Wisconsin firefighter once remarked, "No one cares if you're a woman when their house is on fire".