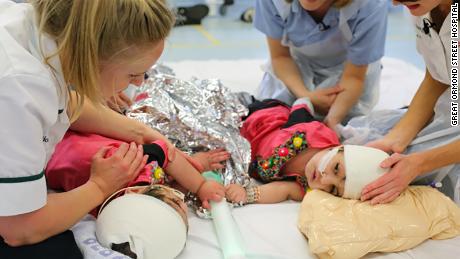 A Team of Surgeons In London Have Successfully Separated Conjoined Twins
Marwa and Safa, two conjoined twins, have returned home after a thriving separation surgery. The surgery was done in London at Great Ormond Street Hospital.
Three major surgeries have been performed on the beautiful girl twins. It took about 50 to 60 hours for the doctors to complete the whole procedure.
As informed by the doctors, conjoined twins are rare and happen only one out of 60k births. Conjoined twins are also referred to as craniopagus twins. A large majority of conjoined twins usually die after 7 or 8 years of age.
Thanks to the doctors that they have managed to succeed in the operation. A group of 100 people in Great Ormond Street Hospital, including nurses and other staff, took care of the twins.
The surgery was carried out in February 2019. All the medical expenses were paid by a Private donor, Murtaza Lakhani. He is a wealthy and kind businessman from Pakistan and extended his helping hands to save the girls.
The two girls, Marwa and Safa, have been taking regular physical therapy to boost the mobility after the operation. Since the completion of the surgery in 2019, both the girls and their mother have been living with their uncle in London to conduct the post-surgery treatments. The girls, now aged three, have some learning difficulties, as told by their physiotherapist.
However, the girl's mother, Zainab Biwi, is very optimistic about her children. "God in the face of the doctors have saved my children," said by her in an interview. She also added that the doctors had tried so much to make the operation a successful one, and she can't thank them enough regarding that.
When asked the lead surgeon, Owase Jeelani, about the operation, he said that he and his entire team is delighted to bring the smile back on the mother's face. However, he also mentioned some of his uncertainties regarding the conjoined twins. He stated, "I think Marwa has done well and carries on making progress. When I look at my family, I feel that maybe it was the right thing to do, but for Safa, as a single person, I am a bit unsure."
By answering how much he got scared before the surgery, Dr Jeelani made us learn that he is still troubled by his choices in the operation theatre. The girl twins had a common blood vessel connecting their brains, and only one of them could receive the critical blood corpuscles. Doctors gave them to Marwa, who was weaker than Safa. But as a result, Safa suffered a stroke, and now she has permanent damage in the brain. Dr. Jeelani feared she might not be able to walk ever.
He also said that both girls' outcomes would have probably been better if they were separated earlier. But it took several months to raise the fees of the surgery.
In January, the same surgical team has operated on another pair of conjoined twins from Turkey and were successful. The twin boys, named Yigit and Derman Evrensel, have responded to the treatments better than the twin girls.
Re-purposing Old Wind Turbine Blades With Smart Ideas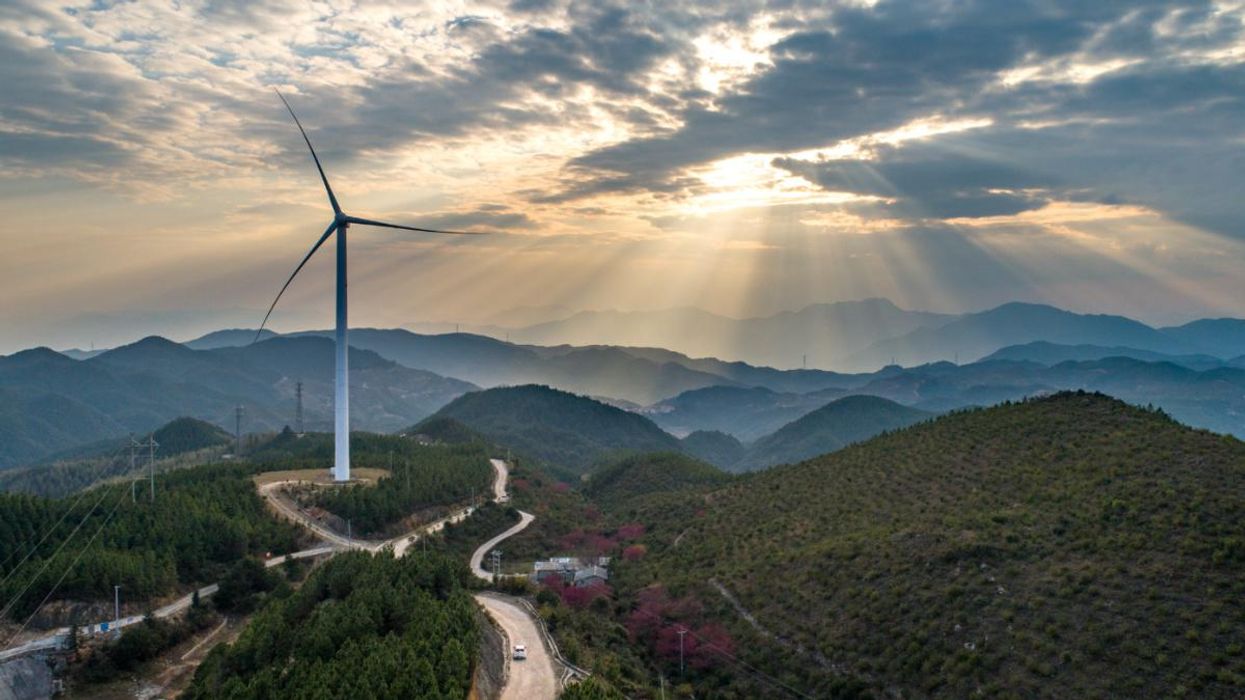 People have probably seen them in the distance next to highways or out in the country, wind farms generating energy for local and regional communities with a free resource in the local wind patterns shaped by geological forms in the area.
However, like anything mechanical, eventually even giant wind turbines start to breakdown and need replacement. And that creates a new issue about what to do with old turbine blades. Interestingly, there is no shortage of solutions for this challenge.
Industrial rafters in Ireland have found the old turbine blades ideal for being repurposed into recycled base material. The output has been turned into reinforcement for bridges, concrete forms, wake walls along the coastlines and noise barriers. Not only are the turbine blades large in size, producing a great amount of workable material for crafters, they are made of fiberglass, which is an extremely flexible and strong material. Traditionally, fiberglass is not recyclable. However, that fiberglass can become raw material for repurposed fiberglass in other structures. It finds a use for what otherwise would end up in the landfill and the same channel helps reduce the need to create more fiberglass as well.
Given the first generation of blades had some challenges with being reused until folks got creative with the fiberglass source, the subsequent generations of turbine blades are now being made from carbon fiber instead. Carbon fiber has a very high re-use factor, and that's a good thing for Ireland, which is already dealing with what do about 11,000 tons of old blades coming into waste management within the next four or five years.
A typical junked blade runs a length of 14 meters, more than long enough for small bridges that may only be 5 to 10 meters long. The blade becomes the core for a new bridge, and the outer material is wrapped around it for both protection and aesthetics. The result is a walking bridge that has an ideal gentle curve for walking and an integrity that can easily handle pathway weight on it without problems.
On the coast, wake barriers provide a needed protection to help stop erosion and keep soil on land versus being washed into the ocean. The old blades provide a durable and element-resistant material that can last for years as a barrier, stopping erosion and re-using material otherwise destined for landfill space. Alternatively, other jurisdictions are thinking about using the blades for transmission towers and electrical elevated junction points for power grids.
The creativity that is being shown with how to re-use old turbine blades has been an amazing development, and it's a good sign that the first generation of blades is not going to be yet another mistake created by good intentions but ending up polluting the environment in a different way. Not to mention, the re-utilization of the blade material has produced various other building material savings as well, producing downstream positive effects and less consumption overall as a result.