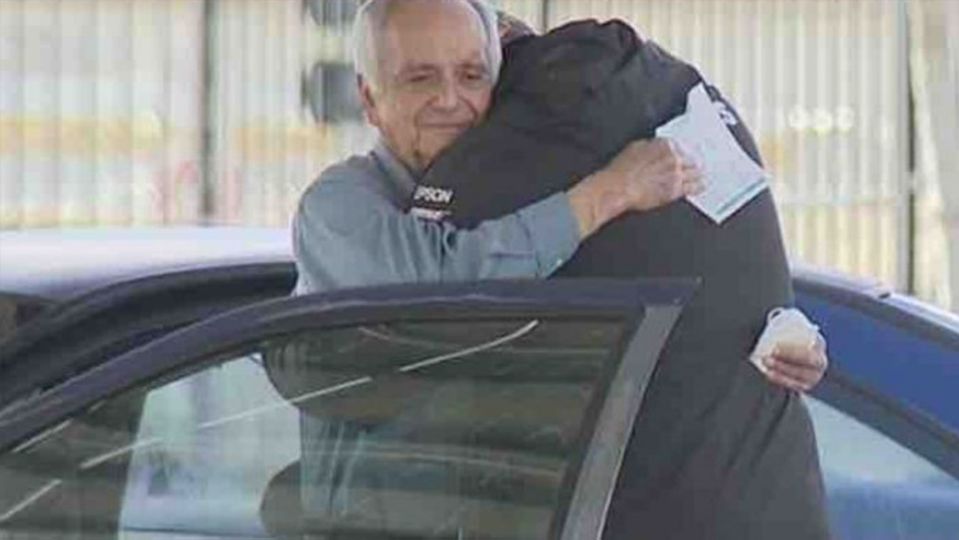 A Teacher Living in a Car Gets Help From Former Students
No one gets rich being a grade school or high school teacher. It's a job one does because he or she believes in education, not to achieve a lucrative career. However, 2020 pounded many in the education field as classes were shuttered, online learning became the norm, and substitute teachers were laid off completely without anything likely to come back for months and now even a year later.
As a result of COVID, substitute teachers like Jose Villarruel were practically made destitute. The typical substitute teacher is paid by the hour. The more hours worked covering the classes for other teachers, the larger the paycheck for the month. Even at the best of times a substitute teacher is not making much, typically an income that eeks out maybe just above minimum wage. So when schools in his district shifted to online learning due to social distancing restrictions, Villarruel literally found himself out of a job. He resigned in May, pretty much accepting the fact that there would be no work for him going forward for the year in a classroom.
By the time Villarruel finally got his pension check, a retirement account payout after years of work as a teacher, the 77-year-old was already deep in debt just trying to make it day to day. The bills ate up whatever livable income he could get from the pension payout, and Villarruel was essentially reduced to living out of his car and losing his apartment. The teacher made his situation work. He got used to sleeping in his car, even with all the cramped space and bumps. He was still trying to find work, but his wheels were literally Villarruel's only shelter as well. Every morning the teacher would rearrange some belongings in his trunk, move things around inside, change his clothes, and trying to find a better solution during the day. At night, Villarruel would find a safe place to park and hunker down for another sleep in a parking lot.
It was one of those mornings at the beginning of the day that a former student of Villarruel saw his past teacher and began to wonder what was going on. It became evident within a few observations that the teacher was homeless. Nava, the student, was furious at the situation. No one talked about what the pandemic was doing to teachers, and Villarruel was a living example of the quiet disaster occurring across the educational system thanks to COVID-19.
Nava took $300 out of his own pocket and gave the money to Villarruel the first chance he could, but then the former student went a step further. Organizing a GoFundMe page, Nava was able to generate enough online chatter and awareness that help for Villarruel became a real, viral movement. Nava hoped the account would generate at least $5,000 to help Villarruel out. Surprisingly, it did far more. Nava was ultimately able to give Villarruel a check for a whopping $27,000 to help the former teacher in a time of need. The city mayor and other students of Villarruel got together to present the check to Villarruel as a thank you for all the work he had done for the community and to help.
Dubbed Mr. V for all his years of teach, Villarruel was moved by his former students' concern. Putting it into a few words, he was still trying to grasp what happened when interviewed about the gift by the local news. For teacher of meager means, the $27,000 was going to go a long ways for him.

Joyous Return of Assumed Extinct Mini Pig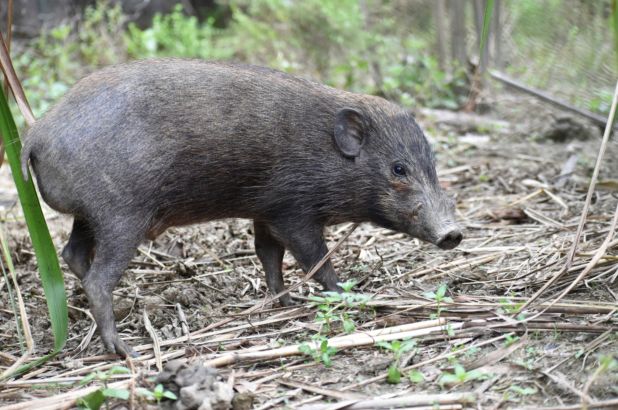 When animals go extinct, they become a footnote in history. The return of an assumed extinct species is not common. In fact, it's downright rare. So, in 1971, when the pygmy pig in India disappeared, many biologists and researchers expected the creature to be done for. The little creature normally lived in the foothills before the Himalayas reach up for the clouds and normally would reach a rocketing 10 inches in height off the ground. Given its natural size, the pygmy pig generally tried to stay out of sight to keep off the dinner menu of predators. It's own diet consisted of bugs and tubers, more than enough to keep the creature fed.
An Amazing Turnaround
However, after 100 years of human intervention and encroachment, by the 1970s the pig was written off. It wasn't until another 20 or so years later, researchers in the area managed to catch a few of the pygmy pigs alive. They nurtured them in captivity until they bred, and then the teams worked to continue increasing the pigs numbers. Finally, enough of a population was raised that the researchers could actually attempt to let the pygmy pigs go. The releases began in Assam, in the northeast part of India. And so began 25 more years of work trying to get the wild pigs to increase their number and avoid a complete wipeout. Today, some 300 to 400 creatures are estimated to be alive, running wild. Another 76 are held in reserve and continue to be raised in captivity, just in case. However, the best news is, the species is living again.
More Than One Colony Makes a Party
In addition to the original release in Assam, additional pigs have been released, with colonies established in Manas as well as Orang, both national parks in India, as well as a pair of animal sanctuaries.
The world can't afford to lose more species to extinction thanks to human development, including pigs. Currently, there are only 17 types of pigs left today. Without the efforts of conservationists, that number would drop further. Each extinction is like someone taking a giant eraser to a chalkboard of millions of years of evolution.
Of course, now the problem is nature itself as well. While the pygmy pig population has stabilized and is growing, the bigger problem is that they are still fragile. Swine flu and similar conditions can easily decimate these pigs before anyone can stop it simply through contagion. So, the conservationists have their hands full trying to keep the populations safe and separated from any carriers with potential viral threats.
Conservationism can be hard, and oftentimes it ends in disappointment trying to save an endangered creature. However, in India, this time the pygmy pig can be considered a win. And, if things stay on track, it should be able to re-establish itself very well.