A Successful Dinner Party is Brought Together by a Garfield Cat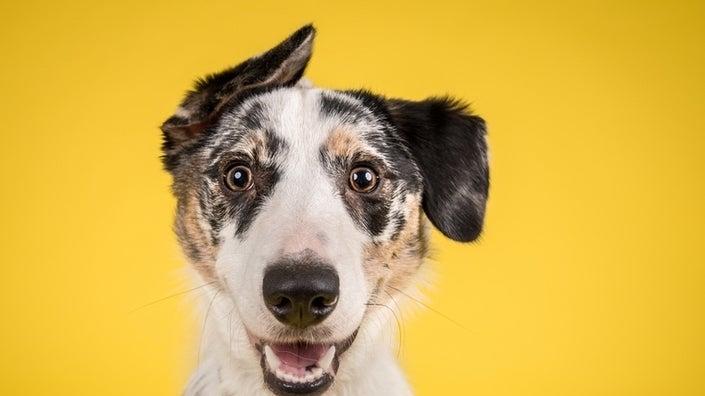 When it comes to throwing a party, there is a lot to keep in mind. While most people like to think about the food, the guests, and the setting, there are several other key issues to address as well. This story comes from a land were cat lovers are trying to throw the ultimate dinner party. Sure, there are plenty of people out there who love cats. Cats are meant to be pets and they are incredibly popular, just like dogs. On the other hand, this mother was looking for a very specific type of cat.
This mother has two young children who are absolutely obsessed with the cat known as Garfield. This cat is known for his mysterious stories and has been the focus of books, movies, and TV shows. One of the best-known facts about Garfield is that he has an innate love for all things lasagna. Therefore, this mother decided to go the extra mile for her children. She went out looking for a cat who looked like Garfield to complete the dinner party. Of course, the focus of the party was going to be lasagna; however, a cat that looked like Garfield would help to bring everything together. In the eyes of many, this could end up being the best Saturday night ever.
The mother went out on her search. She posted about her search for Garfield on International Cat Day. She tried to search everywhere looking for an orange cat that would suit her purposes. It turns out that a cat who looks like Garfield is a bit hard to find. Therefore, she became desperate. She decided to make a public sign that would announce her intent to the world.
On the sign, she wrote that she would only need to borrow the cat for a day or two at most. She knew that many cats already had owners and expressed her intent to bring the cat back after the party was finished. She probably didn't know the attention the post was going to receive when she first put up the flyer about Garfield. The flyer read like a "help wanted" sign! She stated clearly that she only wanted to borrow an orange cat for a day or two at most. She mentioned the need to have a Garfield cat to eat lasagna with her family, including her children. She stated that she would make sure the cat was healthy and not require the cat to eat the lasagna if not desired.
She even mentioned that she did NOT want to keep the cat! She mentioned that she even might sound a bit crazy but was really only desperate! The post was so funny and heartwarming that it was shared online. For sure, the post ended up going viral. Suddenly, it worked! There was a great Garfield cat that showed up to the house on Saturday night. This Garfield even brought along some cupcakes with orange icing! Without a doubt, the kids were thrilled. They all sat down for dinner and Garfield ate his own food instead. The family got time to play with Garfield after dinner until it was time for him to go home. It turns out, this Garfield already has a happy home.
This Garfield belongs to a medical student located in Oklahoma City. His willingness to donate Garfield certainly deserves to be praised. What a heartwarming story about someone who was willing to go the extra mile to make a family happy on a Saturday evening. Isn't Garfield the best?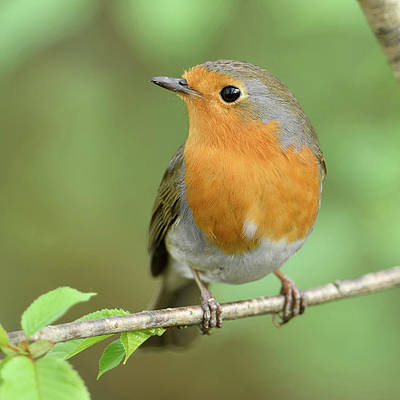 The color peach is most associated with the fruit of the same name. Apart from the fruit and a few flowers, the color peach is not commonly found in nature. There are certainly very few animals that have any shades of peach. However, there is one breed in birds that do display the color peach on its chest. The Eurasian Bullfinch is a small-size but bulky looking bird that is native to Europe and certain regions of Asia. Their range of travel is estimated to be around ten million square kilometers. Their preferred habitat parks, gardens, hedges, trees, and agricultural areas. They get their name from the bull-shaped head. Parts of the upper body are colored grey while the feathers are a mixture of black and white. The legs and feet are pinkish-brown in color. Juvenile bullfinch birds have the same shape as adult birds but they don't have the same colors. The young ones are mostly grey and brown.
For breeding purposes, the Eurasian Bullfinch nests in tall bushes. They lay about 4-7 eggs. The chest is often mistakenly described as red, but it is as peach as it gets. The males have brighter colors, while the females have a slightly beige color on their chest. Their unique color makes them easily recognizable from other birds with similar size and shape. Although the bird has a bulky shape, it is considered a small to medium-sized bird.
They are social creatures and are often found in pairs or groups. They are mostly found busy looking for seeds. Only 10% of BTO Garden BirdWatch gardens have the Bullfinch. Their shy and reclusive personality makes them a rare bird to fine. Although they mostly eat seeds, for their young ones do they occasionally feed on insects. Initially, they were mostly found in woodlands but have now slowly moved to gardens too. Although they migrate during winter months, mostly they stay in the same spot throughout their lives. If you are looking to spot one, try to look for them in a suburban garden with scrubs or thick hedgerows. They prefer to find a thick cover for the nests. As food supply has become more scattered, it has forced the bullfinch to travel more often.
There are reclusive in personality and shy away from human contact. During colder months, they migrate to southern regions of Europe and Asia. Their diet mostly consists of seeds from plants such as ash, elm, and nettle. Their liking for flower buds made them be considered as a pest of fruit trees. Although they are not considered to be an endangered species, their population has seen a decline due to the loss of arable weeds and new agricultural practices.
One of the unique features of the Eurasian Bullfinch is its ability to store seeds in a small sac at the bottom of their mouths. This feature is useful when they have to bring back seeds from long distances for their young ones. Amongst the finch species of bird, the Bullfinch is the only bird that has evolved into adapting this remarkable sac in the mouth.
Another stunning feature of the Eurasian Bullfinch is their singing ability. They have a beautiful soft and subtle call. When the male seeks to attract the females, it uses a soft tone mostly audible to other bullfinch birds only. The call from the male is a polite descending set of notes, repeated at specific intervals. The bullfinch is also skillful in mimicry and is popular birds to keep as pets. They are even able to follow tunes played to them.