A Study Has Found That A Glass Of Wine Before Bed Can Help You Lose Weight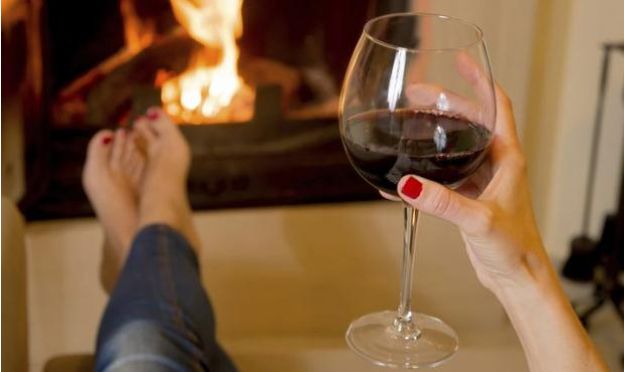 For years, we wine lovers have extolled the many virtues of drinking wine and all the wine makers rejoice. We've heard it has antioxidants and boosts the immune system. It has been said to reduce the risk of heart disease and stroke. It can lower cholesterol and increase bone density. Most of us already know a nice glass of red wine is the perfect thing to relax you, but recently Washington State University discovered something else. Researchers found the secret to weight loss! A glass of red wine before bed may reduce the pounds. Sorry all you white wine lovers out there, only the reds will do.
Sound to good to be true? Maybe not. Try this one on for size. Resveratrol is a polyphenol, which is an antioxidant. Antioxidants are known for their ability to combat cell damage. This particular one is also found in red wine. It has been found to turn white fat cells into beige fat cells. Who knew fat cells came in colors? Well, they do and the beige ones are nicer than the white ones as they burn faster because they are easier for the body to break down. There is a theory that resveratrol also suppresses your appetite so you won't feel much like chowing down.
In the Washington State University study, mice were given a high fat diet. I'm sure the mice were fine. They certainly weren't hungry. Of those mice in the study, one group was given resveratrol and the other group, which was the control group, wasn't given anything additional that contained resveratrol. The first group with the resveratrol had 40 percent less weight gain then the other group. Sign me up for that study, right? A high fat diet and then a reduced weight gain. Sounds like a win win.
Well, don't get crazy yet. Moderation is still the key here. You can't drink the entire bottle of wine and wake up the next morning thinking you've lost 40 percent of your body weight. You need to stick with a glass, maybe two of wine. Too much of a good thing is a bad thing as it could affect your sleep. The wine may make you feel sleepy and cause you to fall asleep quickly, but ultimately you end up waking up more often during the night. This could be avoided by eating a small snack with your wine. Cheese and crackers, maybe?
What if you are a red wine lover? Well, as sad as that is, you can still get the benefits of resveratrol from fruit. Blueberries, grapes and strawberries all have natural resveratrol in them. Even better, they are also a low calorie snack and healthy for you.
Growing Up Near Nature Turns Children Into Happier Adults, According to a Research Study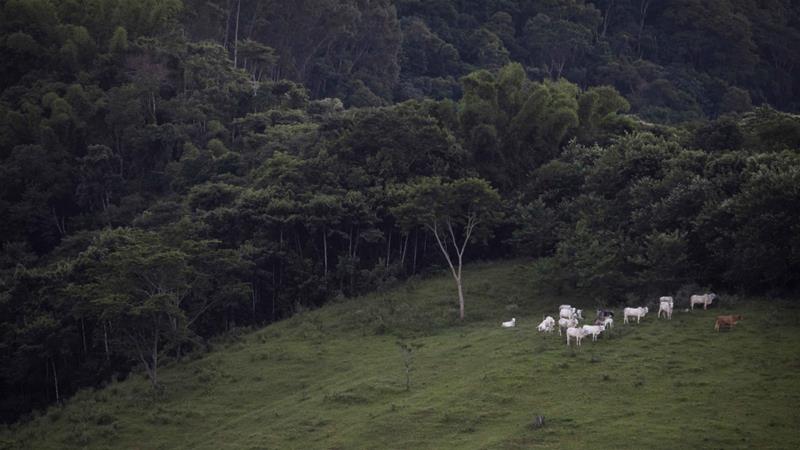 There are lots of different ways to grow up; however, there is a theory that those who grow up more in touch with nature are more likely to be happy as adults. While the reasoning behind this hypothesis was unclear at first, it is now obvious that being close to nature is better for the soul. The night sky is darker, making it easier for people to sleep. The air is cleaner since there isn't as much pollution out in the green areas. Finally, there is something that is claiming about watching the harmony of nature at work. Even though some people might be a bit hesitant to move this far away from civilization, there is now research showing that this kind of environment simply makes people happier.
Of course, people are always going to have their own personal preferences but the results of a recently published research paper are still intriguing. In a research paper that was completed in Denmark, a team of professionals followed close to 1 million people over the course of their childhoods. These were all children that were matched with appropriate controls for the completion of this study. The results of the study showed that the farther away from green children were, the more likely they were to develop a mental illness. Specifically, children who grow up exposed to the lowest levels of green were more than 50 percent more likely to develop mental health issues later in their life. This information was provided by databases kept by the Danish government.
To complete the study, researchers took a look at satellite images of the various parts of Denmark. They used these images to figure out how much green was located around the areas in which these children grew up. Green was used to indicate how much nature was nearby. Specifically, the participants did not have to grow up near a forest to be exposed to a ton of green and be free from mental illness. Simply being close to public parks and green spaces, which might include forests, would be enough.
One interesting finding was that people who were located in a higher socioeconomic class, despite living closer to the city, were still exposed to plenty of parks. This means that they have the ability to protect their children from being exposed to a risk factor of mental health issues, despite living in the city. It should come as no surprise that those who have access to more resources are less likely to develop mental health issues.
On the other hand, even controlling for this important factor, the researchers still showed that more green means a healthier mind and a happier life. The greater the percentage of someone's childhood spent near green spaces, the less likely they are to develop mental health issues as an adult. The researchers suggest that access to green spaces should be increased to allow people to spend more time near nature.
The professionals also say that more research is needed. Even though they found a strong correlation in the study, they also say that correlation does not necessarily increase causation. The results are still strong. People should make every effort to spend more time outdoors near green spaces. The air is cleaner. The mood is calmer. It is healthier for the mind. With these factors considered, it shouldn't come as a surprise that research is now showing that people need to spend more time disconnected from their devices communing with nature. Without a doubt, more parks are needed.