A Study Has Found That A Glass Of Wine Before Bed Can Help You Lose Weight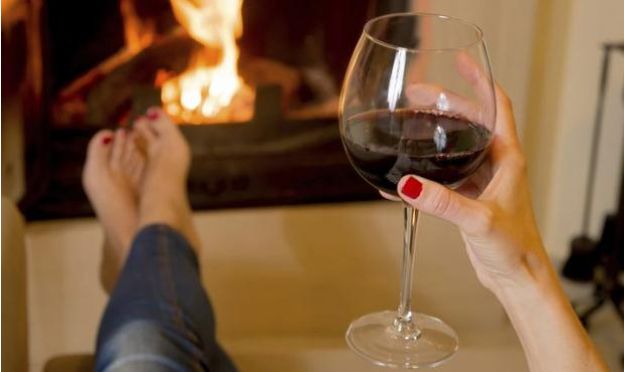 For years, we wine lovers have extolled the many virtues of drinking wine and all the wine makers rejoice. We've heard it has antioxidants and boosts the immune system. It has been said to reduce the risk of heart disease and stroke. It can lower cholesterol and increase bone density. Most of us already know a nice glass of red wine is the perfect thing to relax you, but recently Washington State University discovered something else. Researchers found the secret to weight loss! A glass of red wine before bed may reduce the pounds. Sorry all you white wine lovers out there, only the reds will do.
Sound to good to be true? Maybe not. Try this one on for size. Resveratrol is a polyphenol, which is an antioxidant. Antioxidants are known for their ability to combat cell damage. This particular one is also found in red wine. It has been found to turn white fat cells into beige fat cells. Who knew fat cells came in colors? Well, they do and the beige ones are nicer than the white ones as they burn faster because they are easier for the body to break down. There is a theory that resveratrol also suppresses your appetite so you won't feel much like chowing down.
In the Washington State University study, mice were given a high fat diet. I'm sure the mice were fine. They certainly weren't hungry. Of those mice in the study, one group was given resveratrol and the other group, which was the control group, wasn't given anything additional that contained resveratrol. The first group with the resveratrol had 40 percent less weight gain then the other group. Sign me up for that study, right? A high fat diet and then a reduced weight gain. Sounds like a win win.
Well, don't get crazy yet. Moderation is still the key here. You can't drink the entire bottle of wine and wake up the next morning thinking you've lost 40 percent of your body weight. You need to stick with a glass, maybe two of wine. Too much of a good thing is a bad thing as it could affect your sleep. The wine may make you feel sleepy and cause you to fall asleep quickly, but ultimately you end up waking up more often during the night. This could be avoided by eating a small snack with your wine. Cheese and crackers, maybe?
What if you are a red wine lover? Well, as sad as that is, you can still get the benefits of resveratrol from fruit. Blueberries, grapes and strawberries all have natural resveratrol in them. Even better, they are also a low calorie snack and healthy for you.
Why women make capable firefighters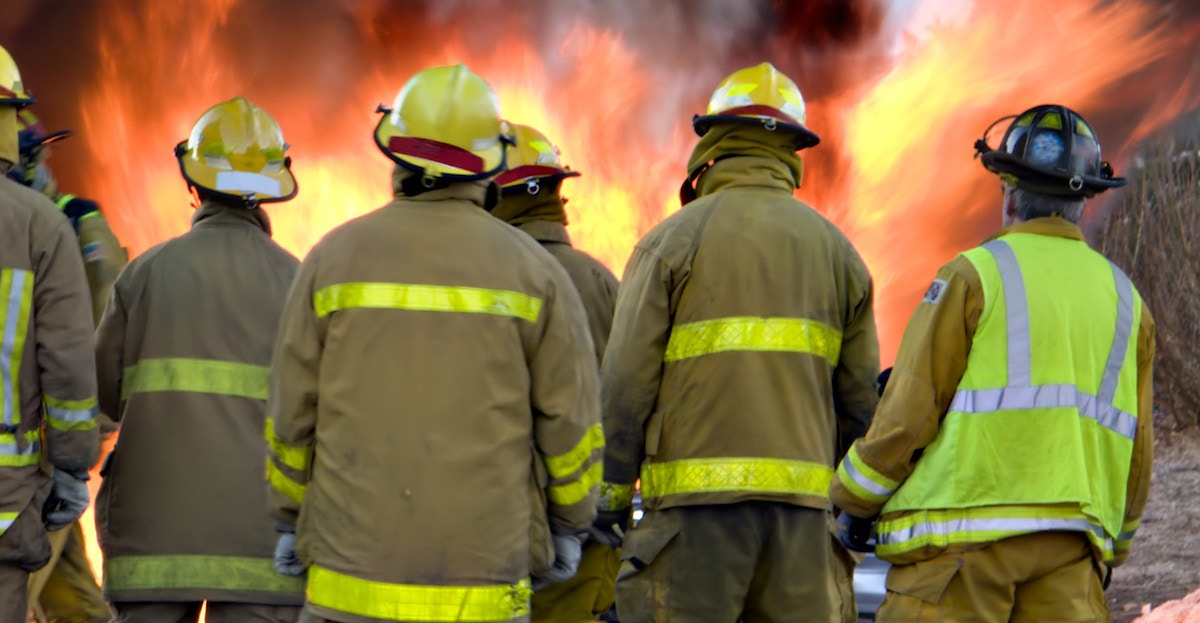 It's unfortunate that the idea persists in society that women are not capable of working as firefighters. As women have become increasingly prominent in other industries that have been traditionally dominated by males such as construction and logging, their numbers on the ranks of firefighting squads continue to remain low.
Take the Fire Department of New York as an example. In 2018, five women succeeded in graduating from New York City's Fire Academy. While some progress has been made for women in the FDNY since the fire department lost a gender discrimination lawsuit back in 1982, there are still fewer than one percent of firefighters for the department who are female. While fire departments in cities such as Seattle, Minneapolis, and Miami have more women, the average for fire departments across the nation is only about five percent female.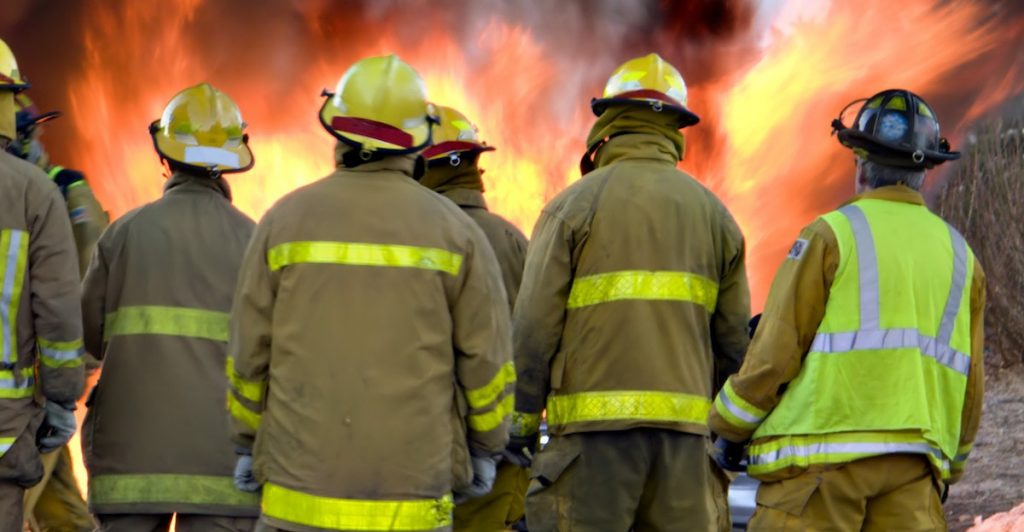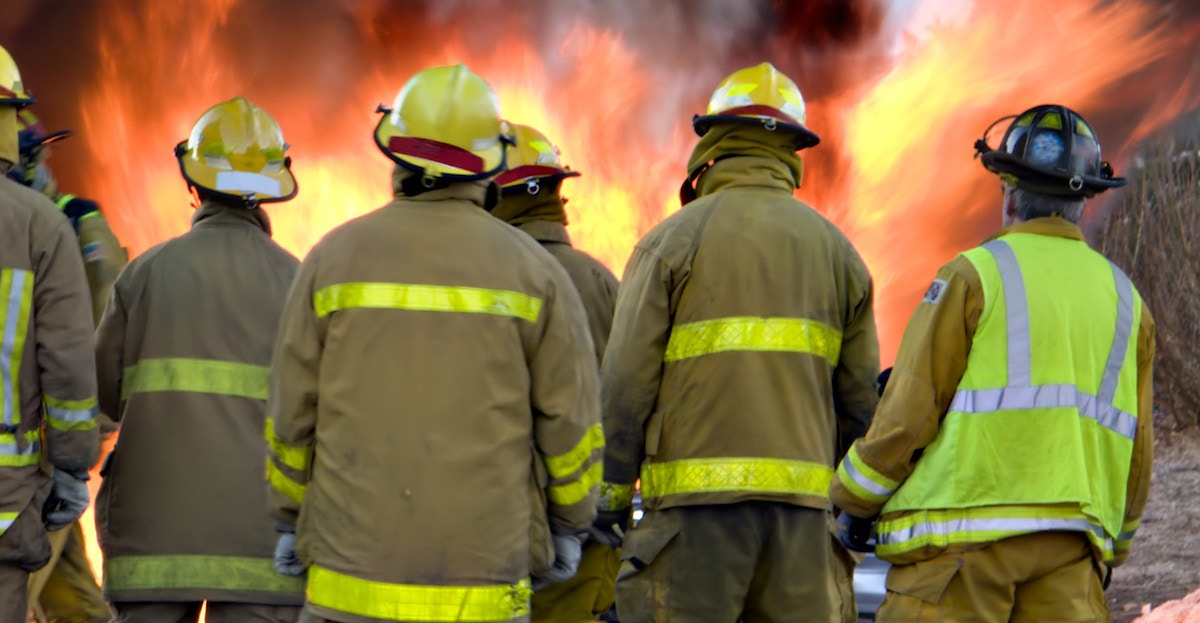 Historically, women have long been successfully putting out fires in this country. Back in 1815, Molly Williams volunteered to serve at the firehouse fo New York City's Oceanus Engine Company No. 11. Williams was a female slave working with a company that was not only all male, but all white as well. Williams was offered a job after she single-handedly handled a call when every man in the company was unable to handle the call because of being infected by the flu.
Another early female firefighter in the US was Emma Vernell. She was 50 years old when she became the first woman to work as a firefighter in the state of New Jersey.
Some people continue to wonder if women are really capable of working as firefighters. One needs only look at statistics to find an answer to this quandary. Consider statistics from the national Candidate Physical Abilities Test that firefighters need to pass. In 2008, 70 percent of all women who took the exam passed. This figure is not significantly far behind the percentage of men who passed the exam. In the same year, 75 percent of men passed. This shows that women are not statistically far behind men in taking the exam and passing or failing is more a matter of individual capabilities than a question of gender.
It's likely that women remain underrepresented in the firefighting profession because of traditionally perceived gender roles. Fire departments all over the country have been found to have testing and qualification procedures that not only discriminate against women, but also against minorities as well. Available equipment is often designed to fit men rather than women. Also, harassment toward women is rampant in some departments.
Nevertheless, women succeed in careers as firefighters. In fact, hundreds of women have attained the rank of captain or lieutenant in their careers as firefighters. In fact, the city of San Francisco fire department was led by a woman, Chief JoAnne Hayes-White, as of 2004.
It's important that people realize that females are perfectly capable of serving as firefighters because, as a female Wisconsin firefighter once remarked, "No one cares if you're a woman when their house is on fire".