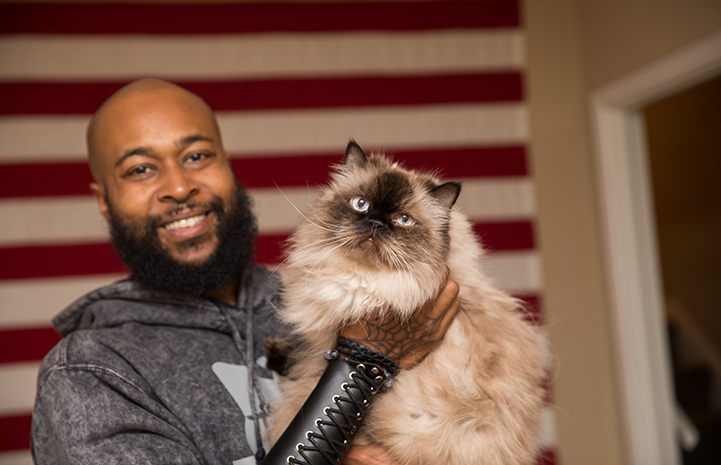 A Rapper makes efforts to change Cat Rescue Perceptions
Sterling Davis is an ex-rapper and a cat lover. Davis decided to take a break from his rap career. He was searching for a job to stay busy and make some money. He found the county shelter where he applied for a job that involves scooping cats' litter.
Davis said that he had a poor interview because he was playing with the little kitties. Although Davis did not answer the interviewer's questions due to cat distraction, he was hired by the company because of his love for felines.
Sterling Davis is a 40 years old black man who lives in Atlanta, Georgia. He was a rapper but gave up his rap career and started rescuing cats. He worked in a team that would bring cats to the shelter for vaccination or neutering, and then they would return them to their owners or the outdoor environment.
According to David, the county shelter had neither male employees nor black people working in the feline department. Davis said he was trained by female employees who worked in the cat department.
Women taught him how to carry out the Trap-Neuter-Return task. So, he finally asked the challenging question: Where are all the men and why there are no black people in the department?
A Full-time Devotion to Cats
Sterling Davis was getting calls from his band to join them for new a tour. However, he refused to go with the band. Davis said to the band members that he would devote all his time to his cat rescuing job.
In 2017, Davis founded Trap-King Humane Cat Solutions, a nonprofit organization that deals with all kind of cat rescue operations. He founded the organization after working for five years at the Shelter operated by the Life-Line Animal Project. He has also received professional cat training at the Best Friends Animal Society.
The primary goal of Davis is to change men's stereotypes about cat rescues. He also focuses on erasing misconceptions between the African American community and primarily caucasian Animal Welfare organizations. 
According to Davis, most people think that rescuing cats is a challenging and tedious job, but they are wrong. Cats are beautiful animals, and everyone loves them. Although Davis was making some money, it wasn't enough or equivalent to the money he would earn from his music job. 
So, he sold his assets and bought a conversion van for living and paying for cat surgeries. He also uses the money to support his nonprofit organization. His van is plastered with Trap-King Logos so that people can notice and support his cause. Davis is hosting contests for children to let them watch his humane cat traps. Sterling Davis said he would continue making efforts to break stereotypes and educate people about cats.
Long Lost Family Comes Together During Christmas Miracle: Sisters Find Father and Each Other after 24 Years!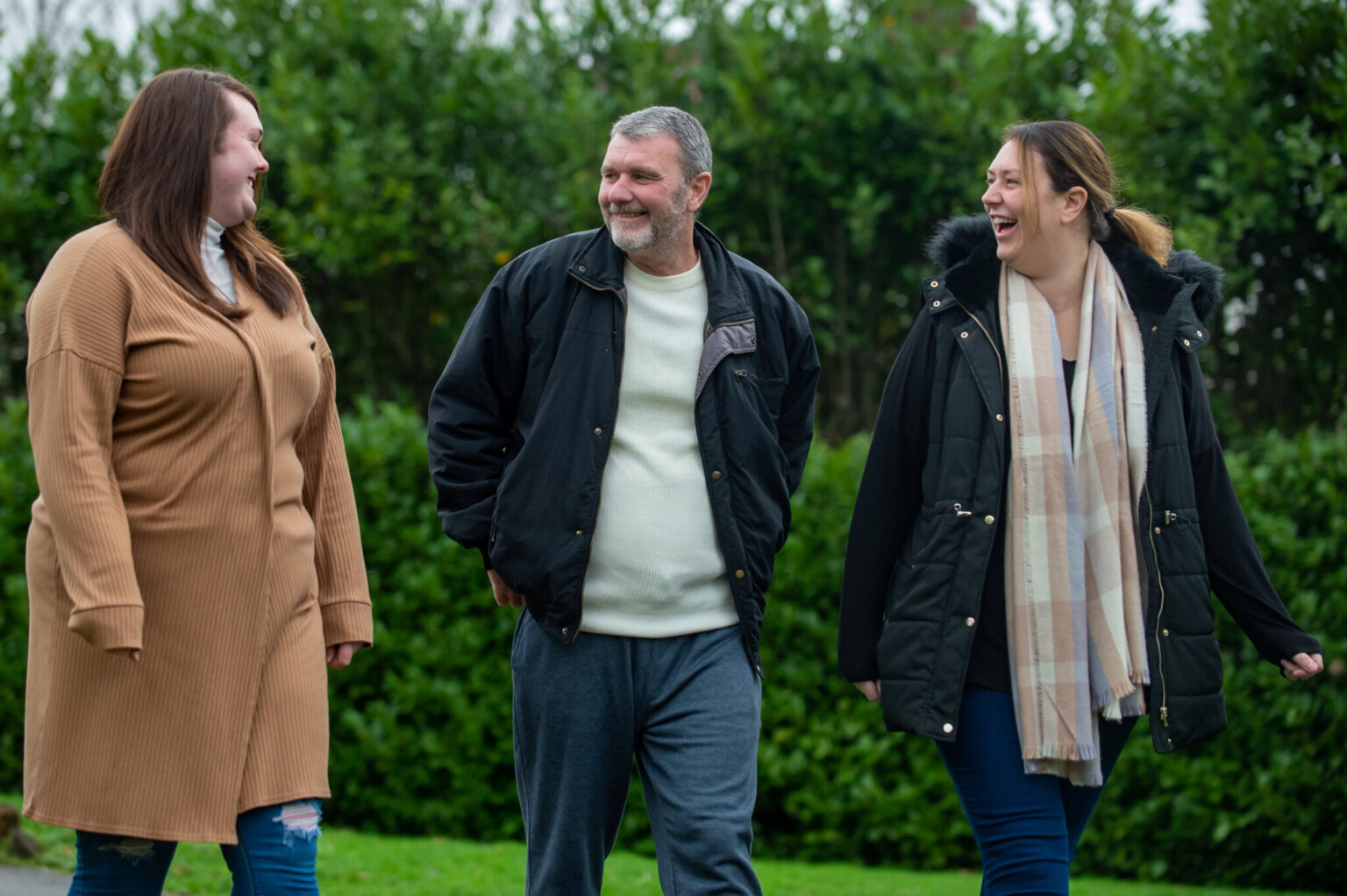 There are times in life when we see a Hollywood movie and think, "There's no way that is realistic." Like in Hollywood, sometimes life can be so strange as to seem unbelievable. This past Christmas saw one family come together after being fractured and lost for more than 24 years. Sisters Lisa McLean (33) and Rebecca Parton (24) would run into each other on social media while simultaneously looking for their lost father. In doing so, the three people would set in motion a family reunion that was 24 years in the making.
Lisa McLean and Rebecca Parton would say that they had far from the conventional family upbringing. Life and all the things that go with it caused their family to fracture while they were young, splitting the sisters apart before they could ever chance the opportunity to get to know one another. Growing up apart, Rebecca and Lisa would both yearn for the father that they had been separated from for more than two decades. This would lead the sisters to each individually begin searching for their father on social media.
Then they found one another.
On the hunt for their father, David Riggs, Lisa and Rebecca would end up crossing wires. The two would form a bond and after verifying that, yes, they were indeed sisters, they would join their search together. After years of hunting for their father, the two sisters would manage to wrangle David in just in time for Christmas. While 2020 was a tough year for everyone basically everywhere, Lisa and Rebecca probably felt like they had finally regained something near and dear to their heart.
The actual discovery occurred by chance on David's side of the screen. David had been living in Blackpool, England, when he caught wind of Lisa looking for him. The 53-year-old father of two would immediately attempt to reunite with his daughters, traveling to the other side of England to meet them for the first time in twenty-plus years. Lisa said of the reunion, "It was just lovely, there's a lot of catching up to do!"
Lisa and Rebecca would become fast friends with Lisa asking Rebecca to be her bridesmaid. The gesture was touching to Rebecca who was more than happy to be apart of the festivities. In doing so, Rebecca and Lisa got to introduce the five nieces and nephews that are shared between them to their father. David was able to verify that he was their father through old family photographs and various childhood mementos.
Now set to spend their first holidays together in decades, David and his daughters are looking forward to making up for the lost time. Lisa said of the whole event, "The only way I can describe it… but I suppose it's a Christmas miracle!"
Do you believe in Holiday miracles? Who knows, one might be closer around the corner than you might think!