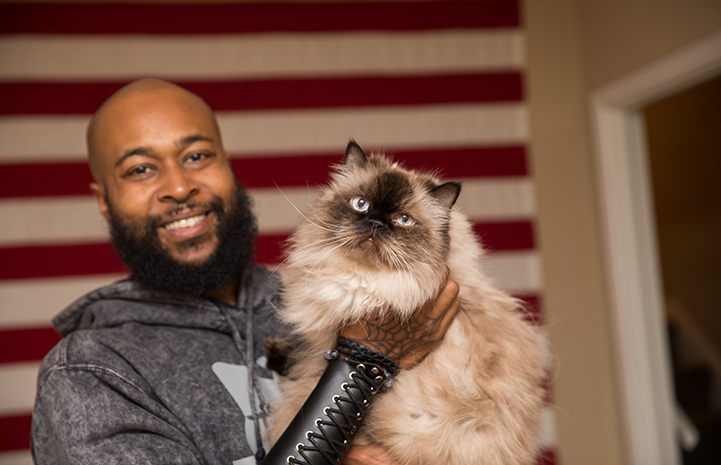 A Rapper makes efforts to change Cat Rescue Perceptions
Sterling Davis is an ex-rapper and a cat lover. Davis decided to take a break from his rap career. He was searching for a job to stay busy and make some money. He found the county shelter where he applied for a job that involves scooping cats' litter.
Davis said that he had a poor interview because he was playing with the little kitties. Although Davis did not answer the interviewer's questions due to cat distraction, he was hired by the company because of his love for felines.
Sterling Davis is a 40 years old black man who lives in Atlanta, Georgia. He was a rapper but gave up his rap career and started rescuing cats. He worked in a team that would bring cats to the shelter for vaccination or neutering, and then they would return them to their owners or the outdoor environment.
According to David, the county shelter had neither male employees nor black people working in the feline department. Davis said he was trained by female employees who worked in the cat department.
Women taught him how to carry out the Trap-Neuter-Return task. So, he finally asked the challenging question: Where are all the men and why there are no black people in the department?
A Full-time Devotion to Cats
Sterling Davis was getting calls from his band to join them for new a tour. However, he refused to go with the band. Davis said to the band members that he would devote all his time to his cat rescuing job.
In 2017, Davis founded Trap-King Humane Cat Solutions, a nonprofit organization that deals with all kind of cat rescue operations. He founded the organization after working for five years at the Shelter operated by the Life-Line Animal Project. He has also received professional cat training at the Best Friends Animal Society.
The primary goal of Davis is to change men's stereotypes about cat rescues. He also focuses on erasing misconceptions between the African American community and primarily caucasian Animal Welfare organizations. 
According to Davis, most people think that rescuing cats is a challenging and tedious job, but they are wrong. Cats are beautiful animals, and everyone loves them. Although Davis was making some money, it wasn't enough or equivalent to the money he would earn from his music job. 
So, he sold his assets and bought a conversion van for living and paying for cat surgeries. He also uses the money to support his nonprofit organization. His van is plastered with Trap-King Logos so that people can notice and support his cause. Davis is hosting contests for children to let them watch his humane cat traps. Sterling Davis said he would continue making efforts to break stereotypes and educate people about cats.
Innovative Overpass To Reduce Wildlife Deaths and Injuries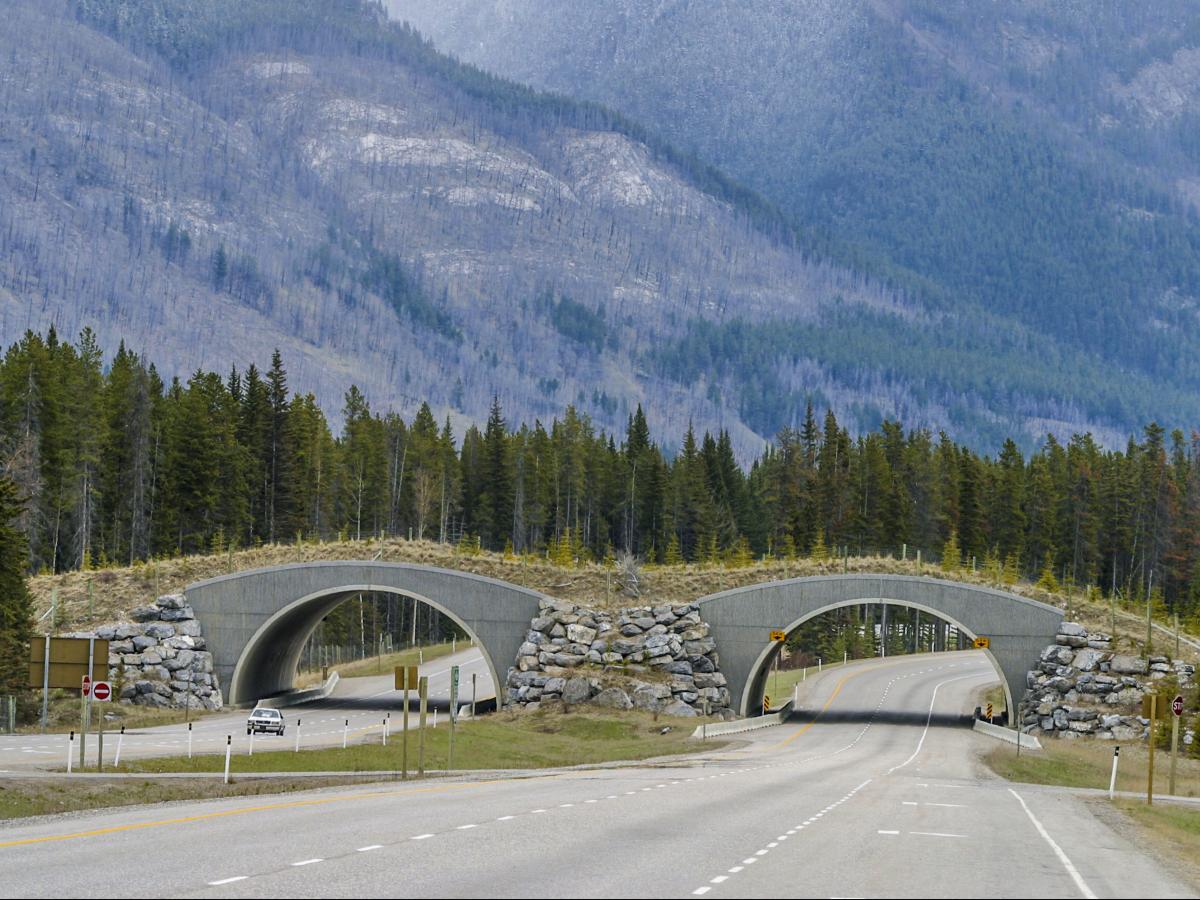 Sweden's declaration that it will build a network of animal crossings has been the latest example of international attempts to assist animals navigating busy roads.
Sweden's key highway draws to a complete halt each April. Dozens of reindeer led by indigenous Sami shepherds scramble all across E4 when they make their way west to the hills after a winter spent munching on lichen near Ume.
The crossings are becoming increasingly fractious as Sweden's city's main highway has become extremely busy, particularly if officials do not reach in time to close the route.
When drivers attempt to pass the reindeer as they cross the road, they spook the animals, causing lengthy gridlock as their Sami caregivers struggle to regain control.
According to Per Sandström, a land ecologist at the Swedish University of Agricultural Sciences who acts as a mediator between the Sami and municipalities to develop the crossings, these lichen lands can be precious for the reindeer during difficult climate conditions.
Swedish authorities announced this week that they would construct up to twelve viaducts for the reindeers, also known as "renoducts," to help with the crossings and make it easier for reindeer herds to access grazing.
The climate crisis has hit the country's 4,500 Sami herders and 250,000 reindeer hard, with forest fires in the summer and freezing rain in the winter hiding lichen under impenetrable sheets of ice.
Long-range mammals that aren't meant to live in these tiny, isolated pockets would profit most from this scheme, according to Sandström, who began his career in the United States, helping to establish grizzly bear ecological pathways in Montana.
The renoducts form part of a broader network of ecological bridges and crosswalks that seek to link fragmented ecosystems across the world.
Underpasses were also used to protect jaguars against traffic on Mexico's Yucatán peninsula.
Porcupines, apes, and kinkajous have used organic foliage crossings in the Peruvian Amazon to cross natural gas pipelines.
Bridges have been constructed over streets on Christmas Island to allow hundreds of thousands of red crabs to migrate from the jungle to the coasts on their annual cycle.
The wildlife bridges prevent several of the millions of wildlife fatalities each year on the world's roads and mitigate human infrastructure's unintended effects.
Since the bustling motorways around Los Angeles have fragmented habitats with low genetic variation, there are already indications of inbreeding amongst lions in the Santa Monica Mountains in southern California. An $87 million (£63 million) wild animals bridge is being built north of Los Angeles to help save the local mountain lion community from destruction. It will be the world's largest.
Animals may be harmed if their ecosystem is separated, as they may be unable to obtain food and water.
According to Mark Benson, a representative of Parks Canada's human-wildlife convergence group for Lake Louise, Yoho, and Kootenay, they might also have an effect on population genetic diversity.
In the United Kingdom, wildlife bridges are projected to be included in the government's wildlife recovery network, which seeks to link biodiverse areas as part of a 25-year environmental plan.
Natural England noted the environmental benefits in a 2015 study, citing the Netherlands as an example, and is creating a network of "ecoducts" to help animals travel across the world.
Highways England is progressively constructing wildlife bridges as a component of infrastructure projects around the region, with more expected for the future. However, some conservationists believe that not enough is being achieved in the United Kingdom.
Although significant demonstrations against the project failed to halt construction, De Retuerto believes they signaled a change of attitude toward environmental concerns in the UK.
He claims that a sustainable walkway at Twyford Down will be built solely for this purpose to invigorate the wildlife recovery network.