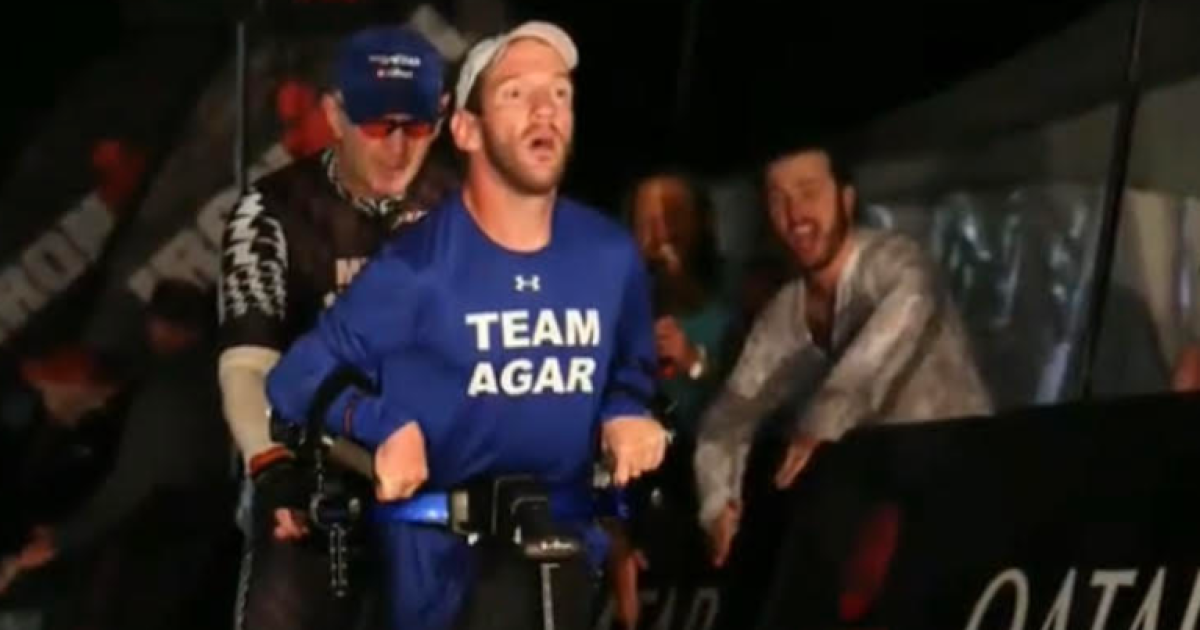 A Racing Bond for a Lifetime
Every once in a while, a story comes up about sports that gets people's attention. It's not the usual athleticism involving an underdog beating the odds, or a team on a Cinderella run winning every game despite the competition. Instead, the stories that matter are the ones with athletes who will never sign professional contracts or end up on the front of a box of Wheaties. That's the case with a father and son pair, dealing with cerebral palsy but winning their personal race anyway.
Jeff Agar and his son Johnny are veteran runners. They've posted well over 200 different races to their credit, and among those accomplishments is the famous Ironman event. However, their challenge is a bit different than just beating the other competitors in time or speed. Johnny Agar has the debilitating condition of cerebral palsy, something that would normally bar the younger Agar from competing at all.
However, with the help of his father, the younger Agar has been able stay constant at triathlons and big races. The effort isn't a small one. The pair lug some 400 pounds of equipment from race to race to make it all happen with the two as a pair. Obviously, Jeff is doing the physical work; he runs and pushes, swims and pulls, bikes and carries his son, Johnny. But Johnny does his part, coaching and mentally driving his father when the exhaustion builds.
On his own, the elder Agar probably wouldn't have picked triathlons as his first choice for sports engagement. However, Johnny had a dream to be a competitive runner, and Jeff dedicated himself to make that happen however possible. Interestingly, Johnny had been dealing with cerebral palsy from his first days. At three weeks of age, he was diagnosed with the condition. Jeff committed himself to his son at that point, no matter what.
Johnny knows the effort his father has made to make the races possible. He sees it at the end of every race. Jeff struggles to find the energy to make the finish line after the bruising of the event. It also spurred Johnny to play far more of an active role in their competition. He literally made a point of walking on his own volition across the finish line in their Ironman event. He's only walking, but it means a world of difference for the two of them.
Jeff obliged and let his son take the finish line, even though the father had done the work the previous 140 miles. With Ironman completed, one would think that the accomplishments for the pair were done. However, Jeff and Johnny have their eyes set on the next Ironman, located in Kailua-Kona. It's a Grand Canyon of a task. Every contestant has 17 hours to go from the start to finish. And this would not be the first time the pair have tried; a previous attempt in 2016 failed.
For the pair, finishing the Ironman in Hawaii this time would mean a full accomplishment this time, coming up in 2023. But for Jeff and Johnny, the race is more about their life. Each one is another chapter in the familial bond to achieve something together despite the odds and cerebral palsy. It's a victory in itself that anyone would argue is probably more valuable than a medal.
50 Years Later – A Vietnam War Surgeon Meets A Previous Patient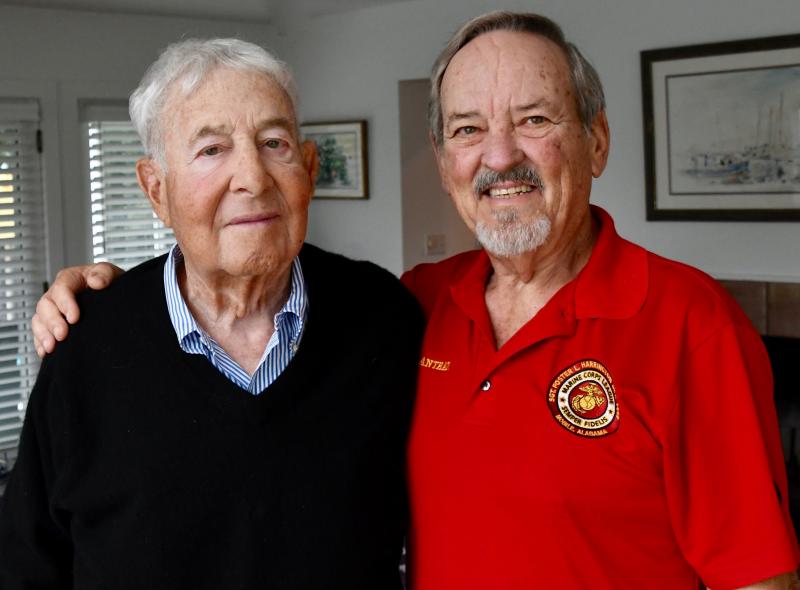 Mayer Katz has seen a lot in the world, and the Vietnam War was no exception. Like many in his time, he found his medical training critical for not just healing wounds, Katz was also essential at saving lives as well. That initial service was captured in more than just actions, however. As it turned out, Katz's work was also captured in photography.
The place was a city named Hue and the year was 1968. The location was a battlefield as U.S. marines were fighting a bloody battle to reverse the Tet Offensive and take back the city from the Viet Cong who had snuck in en masse the night before. It was ugly, house-to-house, close quarter fighting costing thousands of lives for every inch. Along with the soldiers, journalist photographers were risking their own lives capturing images. One of them turned out to be a wounded marine being given first aid on top of a tank, and the photograph was captioned as well, identifying the hurt soldier. As it turned out, however, Katz had worked on that particular marine.
Katz didn't know it right away. In fact, it took 50 years later for Katz to realize the connection while going through a vivid history book with the same photographs taken back in Hue. And, on the bottom of the particular one with the wounded marine on the tank, Katz saw the name in the caption: A.B. Grantham. That name rang a bell, and Katz went back to his medical records, meticulously kept for every surgery he worked on. And there it was, A.B. Grantham's surgery in the 22nd Surgical Hospital, at the Hue airbase on February 17 of the same year, 1968. Katz's records also had all of the medical details, functioning as a logbook of the surgery, just like he did for every other one performed before and after.
Grantham remembered the wound he got in Hue. In his own words, the bullet went in him with the same sensation as a red-hot poker being stabbed in his chest. Grantham's fortune was crafted by the fact that he had fellow marines right next to him that could drag Grantham to safety and first aid. Using whatever was available, cigarette wrappers, napkins and leftover bandages, they plugged the wound and kept Grantham's critical blood flow in his body more than was leaking from the wound. That initial work kept Grantham alive long enough to get to the Hospital, and that's where Katz did his magic. A captain at the time, Katz didn't always save every soldier that came his way, but Grantham was going to be a point on the right side of the picture.
Katz also had the benefit that his patient was in top form and health too. That typically makes a difference in trauma recovery as well. It took hours, 10 blood units, and part of a lung, but Katz was able to save Grantham. The marine went on to live, get married, have kids, get divorced, get married again and start a business. And he survived PTSD as well from the war. Katz gave Grantham that chance to keep going.
Long story short, the photograph from 50 plus years earlier ended up connecting them again. Katz's daughter reached out the photographer, who then connected Katz and Grantham. As the marine put it, Katz was finishing a surgery followup, just a few decades later. Today they give each other garbage about their favorite football teams, which is probably a lot better than trading bullets and bandages.