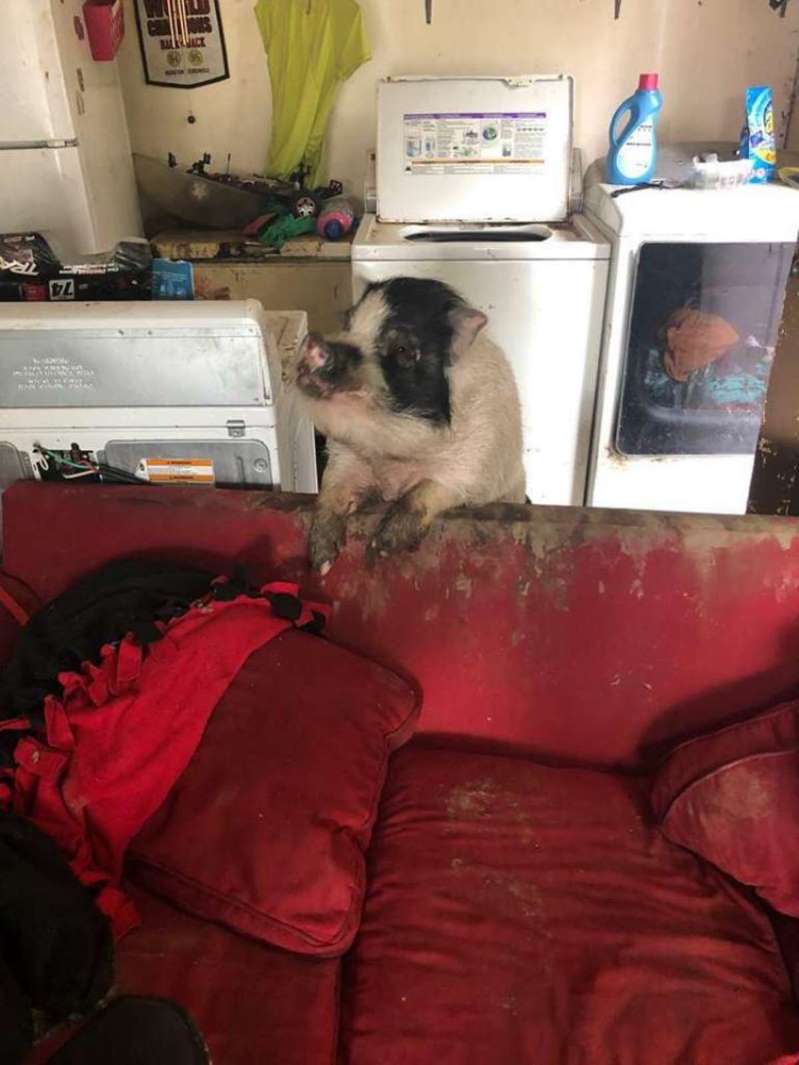 A Pig's Sad Story Finds A Happy Ending
A recent story from Harris County, Texas that horrified local animal lovers has a happy ending for the adorable pig at the center of the news. The pig was found abandoned in a condemned home, where his owners had also left piles of junk, garbage and old furniture. Despite the mess everywhere, there was little food or water for the pig to eat and no way for him to get outside. Pictures of the home went viral online thanks to the repulsive nature of the environment and the pig's excitement at seeing people again. Luckily, deputies found the pig before he sustained much physical harm and were able to find a safe place to take him.
The pig, who was given the name Maverick, was taken to a qualified local animal rescue to get checked for any long term damage that he may have suffered. While it did not seem that he had been alone for long, the deputies had no way of knowing how long he was there without regular attention. The staff at the Houston Mini Pig Rescue examined him and determined he was both happy and healthy. He now lives in a group with other male pigs, where he can learn to socialize and engage in the behaviors that pigs enjoy, including sleeping in a pile for most of the day. While he enjoys interacting with humans and may one day go back to living in a family home, for now he appears to have adapted well to the environment.
Unfortunately, abandoned pet pigs are not rare in the United States. The American Mini Pig Association reports that having a pig takes plenty of effort, as they require exercise, a specific nutritional diet, anti-flea treatments and visits to a vet. While they may start out small and snuggly, mini pigs can grow to be too large to live indoors all the time. Even a purebred miniature pig can grow to be 150 pounds in size and require regular grooming, like hoof and tusk trimming. They may require an outdoor enclosure, where they can get fresh air, munch on grass and cool down in the mud. If the family does not have a backyard where they can create a space for the pig, the animal may become aggressive. Pigs may or may not get along with other pets, like dogs or cats, so they may not be able to share an outdoor space. If the pig is not spayed or neutered before it hits maturity, it will have more aggression and be even more difficult to contain.
This need for regular care and maintenance can exceed what some families are prepared for, which leads to pig abandonment. Some pet owners choose to move and leave the pig behind, or give it up to a rescue farm.
Drew Carey's Beyond Generous Gesture to Support Striking Writers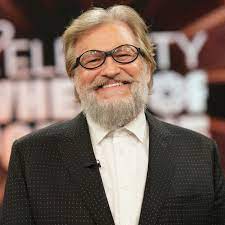 In times of struggle, acts of kindness and generosity can bring hope and relief to those in need. Drew Carey, a well-known television personality, has once again shown his compassion by providing daily lunches for members of the Writer's Guild of America (WGA) who are currently on strike. This remarkable gesture is helping to alleviate some of the financial strain faced by these hardworking individuals.
Drew Carey is graciously covering the expenses at two local businesses for WGA members who show their guild card. The two restaurants involved in this endeavor are Bob's Big Boy in Burbank and Swingers Diner on Beverly. With every meal, Drew is estimated to be spending thousands of dollars per day to ensure that these writers are well-fed during this challenging time.
This is not the first time that Drew Carey has demonstrated his support for the WGA. During the 2007 strike, he generously provided lunches to struggling writers for two consecutive months. His commitment to helping others in need has not wavered over the years, and he continues to be a beacon of kindness.
The gratitude expressed by the WGA members for Drew's actions is overwhelming. Many writers have taken to social media to share their appreciation and to highlight the impact of his generosity. One writer tweeted, "Drew bought me lunch for two months straight in '07 when I was struggling with that WGA strike. In a better place now, but Drew continues to be a good dude." The outpouring of thanks and support from the WGA community is a testament to the positive effect that Drew's kind gestures have on their lives.
The participating restaurants have become a gathering place for WGA members, who are not only enjoying the delicious meals but also feeling the love and support from Drew. The writers express their gratitude repeatedly, and the staff at the restaurants are grateful to be part of this compassionate act. They feel privileged to play a role in facilitating Drew's generosity and witness the joy it brings to those in need.
Being a writer can be challenging, with periods of financial uncertainty and limited opportunities. The current strike has exacerbated these difficulties, making every complimentary meal a significant relief for the writers. As one member explained, "They're very, very happy and they're very, very thankful to Drew." The impact of Drew's support goes beyond a single meal—it represents a lifeline for those facing financial hardships during the strike.
Drew Carey's unwavering commitment to supporting the WGA and his genuine care for those in need is truly commendable. His actions remind us of the power of kindness and the difference one person can make in the lives of others. As the strike continues, the lunches provided by Drew serve as a ray of hope and a reminder that the writing community is not alone in their fight.
In times of hardship, it is heartwarming to see individuals like Drew Carey step forward and offer their support. His kindness and generosity are an inspiration to us all, and his contributions to the well-being of the WGA members are deeply appreciated.