A Pig's Sad Story Finds A Happy Ending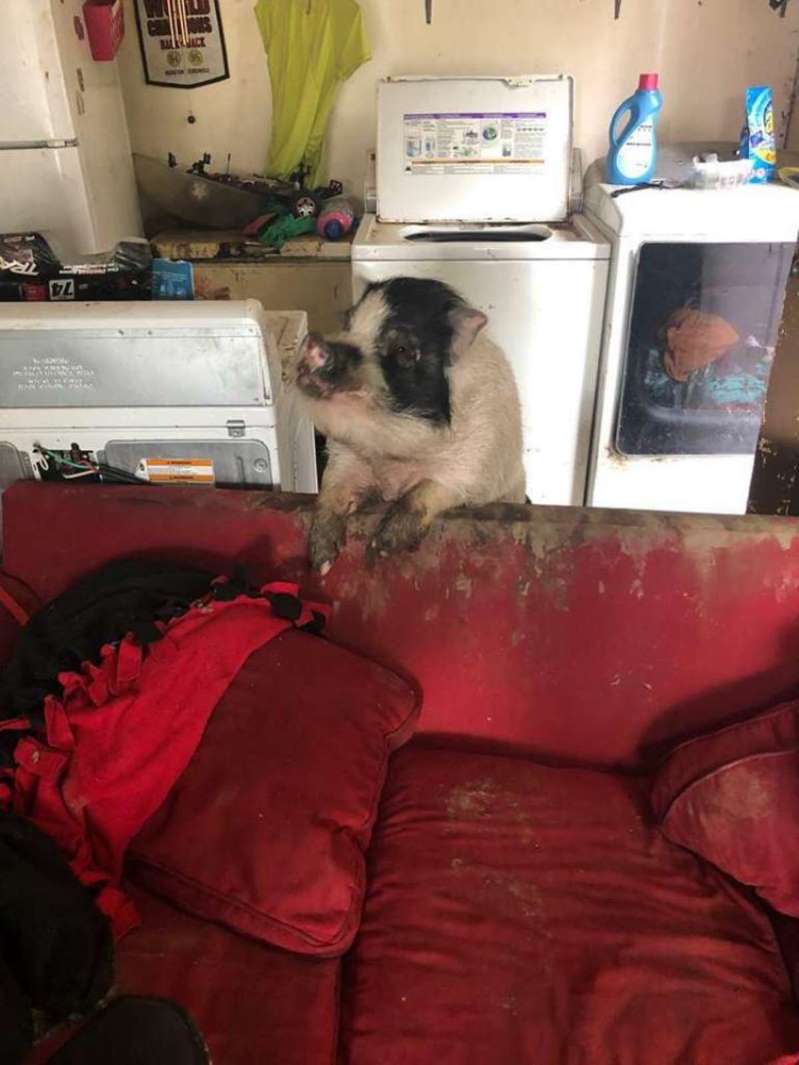 A recent story from Harris County, Texas that horrified local animal lovers has a happy ending for the adorable pig at the center of the news. The pig was found abandoned in a condemned home, where his owners had also left piles of junk, garbage and old furniture. Despite the mess everywhere, there was little food or water for the pig to eat and no way for him to get outside. Pictures of the home went viral online thanks to the repulsive nature of the environment and the pig's excitement at seeing people again. Luckily, deputies found the pig before he sustained much physical harm and were able to find a safe place to take him.
The pig, who was given the name Maverick, was taken to a qualified local animal rescue to get checked for any long term damage that he may have suffered. While it did not seem that he had been alone for long, the deputies had no way of knowing how long he was there without regular attention. The staff at the Houston Mini Pig Rescue examined him and determined he was both happy and healthy. He now lives in a group with other male pigs, where he can learn to socialize and engage in the behaviors that pigs enjoy, including sleeping in a pile for most of the day. While he enjoys interacting with humans and may one day go back to living in a family home, for now he appears to have adapted well to the environment.
Unfortunately, abandoned pet pigs are not rare in the United States. The American Mini Pig Association reports that having a pig takes plenty of effort, as they require exercise, a specific nutritional diet, anti-flea treatments and visits to a vet. While they may start out small and snuggly, mini pigs can grow to be too large to live indoors all the time. Even a purebred miniature pig can grow to be 150 pounds in size and require regular grooming, like hoof and tusk trimming. They may require an outdoor enclosure, where they can get fresh air, munch on grass and cool down in the mud. If the family does not have a backyard where they can create a space for the pig, the animal may become aggressive. Pigs may or may not get along with other pets, like dogs or cats, so they may not be able to share an outdoor space. If the pig is not spayed or neutered before it hits maturity, it will have more aggression and be even more difficult to contain.
This need for regular care and maintenance can exceed what some families are prepared for, which leads to pig abandonment. Some pet owners choose to move and leave the pig behind, or give it up to a rescue farm.
Great Dane on Home Security Camera Seen Protecting Family from Intruder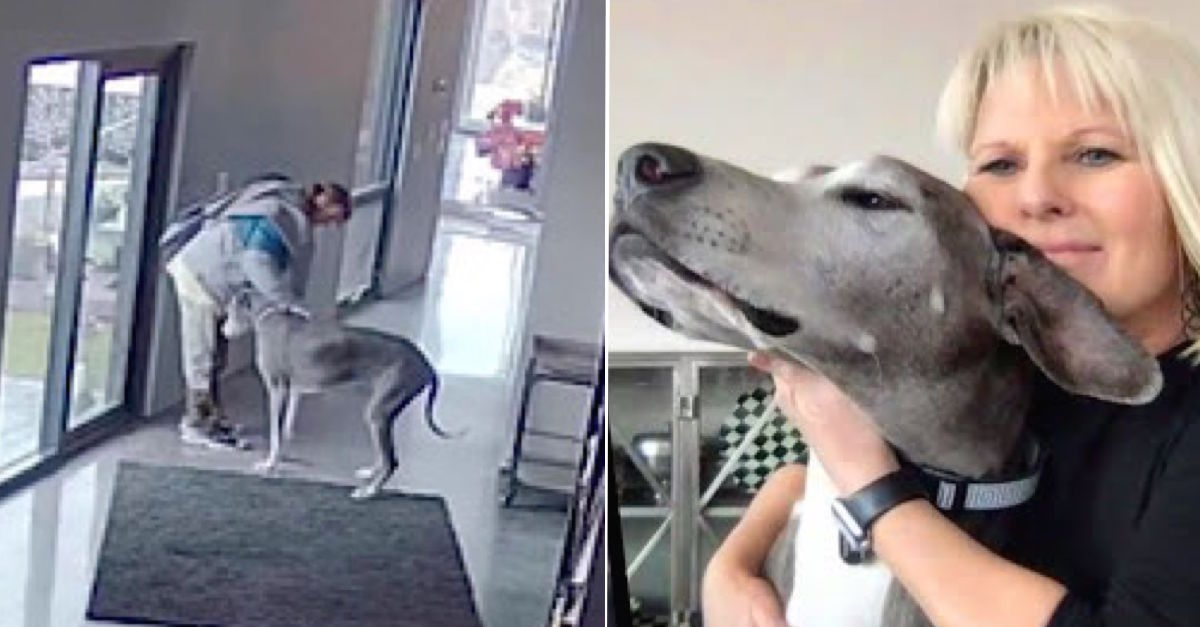 Humans just don't appreciate dogs as much as they should. Tracey McCoy and her son were at their home in Oklahoma City when her worst nightmare came true.
McCoy's security cameras were going in broad daylight and a strange man was seen going through the side door and entering the home. At first, McCoy thought that it was her older son. She was in the home at the time with her son, Nathaniel, who is blind.
The intruder walked right into the home as if he belonged there and owned the place. The intruder didn't know that he was about to be greeted by Dubai, the family's Great Dane mix, who weighs 133 pounds.
Dubai isn't normally a vicious dog. In fact, he's very friendly and docile. Dubai at first didn't even do anything to this unwanted visitor and allowed him to say hello and pet the dog. Just as Dubai and the intruder were becoming friendly, McCoy walked into the kitchen and screamed. Dubai jumped into action and realized this was not a wanted guest and his owner was absolutely terrified by this stranger in the home. Dubai attacked the intruder and escorted him out by the rear end with his teeth. McCoy was able to watch the suspect run away and then come back moments later while he was in the back of a patrol car. Luckily, the police were able to snatch him out quickly before he was able to break into another home that didn't have a trusty dog waiting to defend his owners. The suspect, Robert Ward, was positively identified by McCoy and is now facing a first-degree burglary charge but he was not armed.
This isn't the first time a Great Dane has been able to spring into action and help its owners. There are countless stories of Great Danes protecting their owners and even helping an owner carry some groceries. While Great Danes aren't usually thought of as service dogs, they are actually a perfect candidate for a service dog due to their size. The Service Dog Project has been training these large dogs to help war veterans and assist children with having a better quality of life. The Great Dane has stamina that was once needed to chase down bears and wild boars and they also have the strength and courage to stand up to predators, which was useful in the McCoy family case.
The Great Dane can be the perfect breed for a service dog because of its gentle personality and giant size. Dogs that are being used as balance support for the owner need to be large and about 65% of the person's weight and 45% of the height. It takes a tall and strong dog to give confidence to someone who needs help to walk and support to regain balance if they start to fall. Great Danes serve this unique purpose. Great Danes may be large but don't really require that much experience. Just a few walks a day are needed so it's even better to pair this breed up with someone who has limited mobility. Great Danes can be trained to do specific tasks, such as hold open doors, turn on light switches, pull wheelchairs, and pick up dropped objects. Of course, they don't need to be trained to protect their owners from intruders and will be happy to step in when needed.
While Dubai may not be trained to be a service dog anytime soon, he fulfilled his duty to the McCoy family and is getting lots of attention and treats for saving lives and property.