A Pig's Sad Story Finds A Happy Ending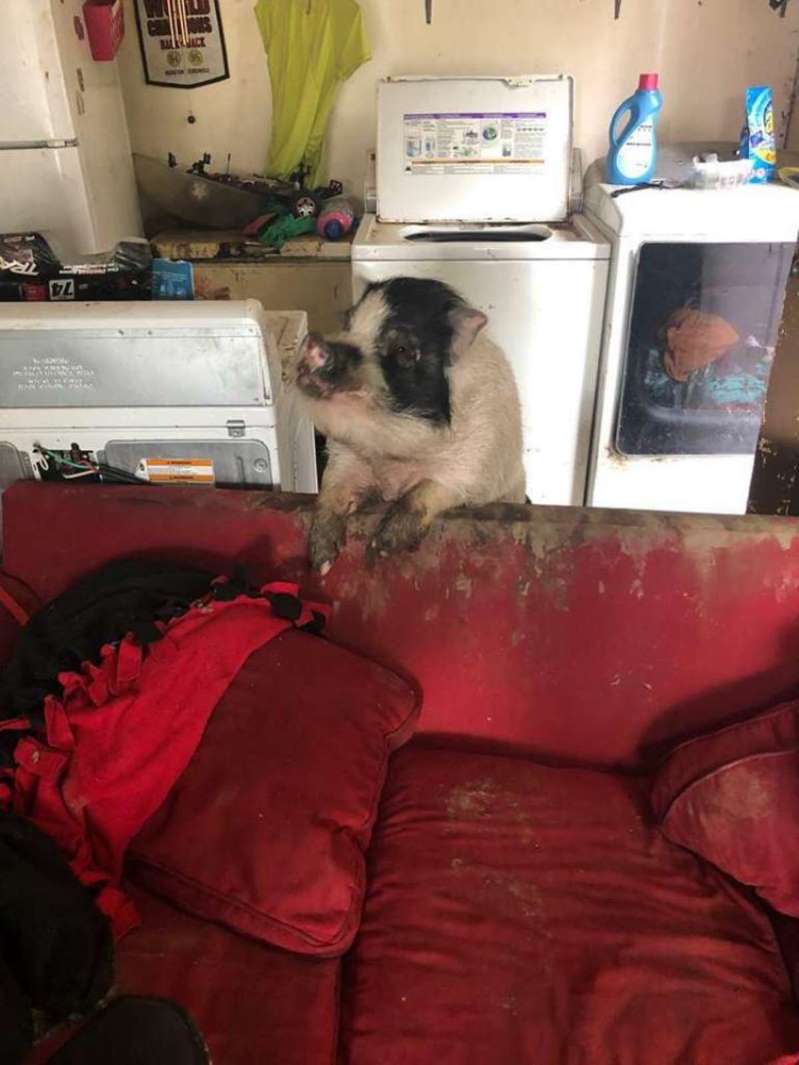 A recent story from Harris County, Texas that horrified local animal lovers has a happy ending for the adorable pig at the center of the news. The pig was found abandoned in a condemned home, where his owners had also left piles of junk, garbage and old furniture. Despite the mess everywhere, there was little food or water for the pig to eat and no way for him to get outside. Pictures of the home went viral online thanks to the repulsive nature of the environment and the pig's excitement at seeing people again. Luckily, deputies found the pig before he sustained much physical harm and were able to find a safe place to take him.
The pig, who was given the name Maverick, was taken to a qualified local animal rescue to get checked for any long term damage that he may have suffered. While it did not seem that he had been alone for long, the deputies had no way of knowing how long he was there without regular attention. The staff at the Houston Mini Pig Rescue examined him and determined he was both happy and healthy. He now lives in a group with other male pigs, where he can learn to socialize and engage in the behaviors that pigs enjoy, including sleeping in a pile for most of the day. While he enjoys interacting with humans and may one day go back to living in a family home, for now he appears to have adapted well to the environment.
Unfortunately, abandoned pet pigs are not rare in the United States. The American Mini Pig Association reports that having a pig takes plenty of effort, as they require exercise, a specific nutritional diet, anti-flea treatments and visits to a vet. While they may start out small and snuggly, mini pigs can grow to be too large to live indoors all the time. Even a purebred miniature pig can grow to be 150 pounds in size and require regular grooming, like hoof and tusk trimming. They may require an outdoor enclosure, where they can get fresh air, munch on grass and cool down in the mud. If the family does not have a backyard where they can create a space for the pig, the animal may become aggressive. Pigs may or may not get along with other pets, like dogs or cats, so they may not be able to share an outdoor space. If the pig is not spayed or neutered before it hits maturity, it will have more aggression and be even more difficult to contain.
This need for regular care and maintenance can exceed what some families are prepared for, which leads to pig abandonment. Some pet owners choose to move and leave the pig behind, or give it up to a rescue farm.
"Homeless Hero" Saves Multiple People from Fiery Highway Crash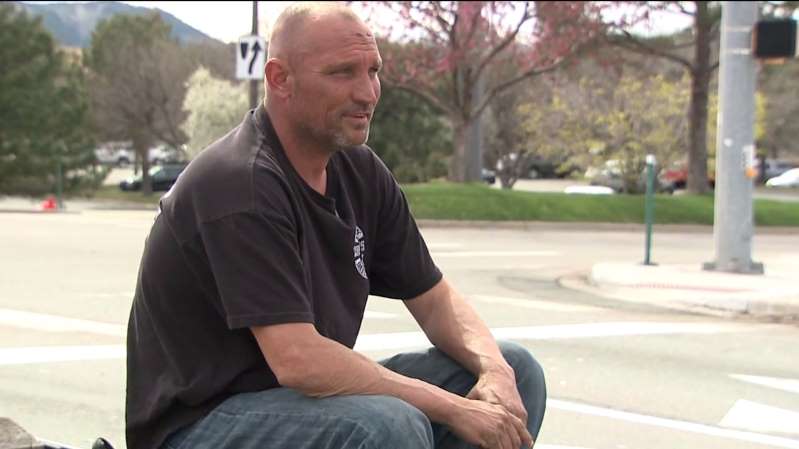 Just two short days ago a man named Darin Barton, who the people and news are calling the "Homeless Hero," saved multiple people from a fiery car crash on Colorado's Interstate 70.
Reports say the late April crash was caused by a truck driver that had lost control of his vehicle and collided with oncoming traffic. The same company has a bad history of problems with their vehicles. There are multiple reports letting trucks in need of repair on the road—including vehicles with break problems.
Luckily for the survivors of the crash, Darin Barton just happened to be passing by. Barton, a local homeless man, saw the crash happen and immediately sprang into action. He was able to pull several victims from the wreckage before emergency services arrived on the scene. The survivors of the crash are all lucky to have had the "Homeless Hero" passing by in their time of need.
Interestingly, this isn't the first time Barton has been a hero to the victims of a traffic accident. Two years ago, Barton saved a woman named Valerie Blease from a flaming car wreck. Blease describes how the collision left her confused and unable to escape her burning car when the "Homeless Hero" arrived and pulled her from the fire. She recalls that in the moment, she didn't know what was happening, only that someone was telling her there was a fire and she needed to get out.
Barton has become something of a local celebrity in Colorado despite his homelessness. He has appeared several times on the local news. Each of these appearances have been stories covering his heroics and even interviews with the "Homeless Hero" and the people he has saved. One of the victims of April's pileup said she "wasn't surprised" to learn that Barton had saved people from these kinds of wrecks before.
Not to leave this selfless hero unrewarded, the local community has banded together and raised thousands of dollars to help Barton in his time of need. Just like he has helped save people from car crashes on multiple occasions, the people of Colorado have come together to help Barton. Local news agencies have started a fundraising effort that has, so far, raised thousands of dollars to help cover Barton's costs as he finds work and a place to live. There have been some concerns that Barton may be the target of robbery given his insecure living situation and sudden rush to local fame, but a few local news agencies said they are working with local authorities to help ensure Barton's safety.
Darin Barton, the "Homeless Hero," is an inspiration reminder that even those of us with the least to give can still help people in the time of need. When interviewed, Barton said he was just helping people in need and hopes that others will be inspired to do the same.