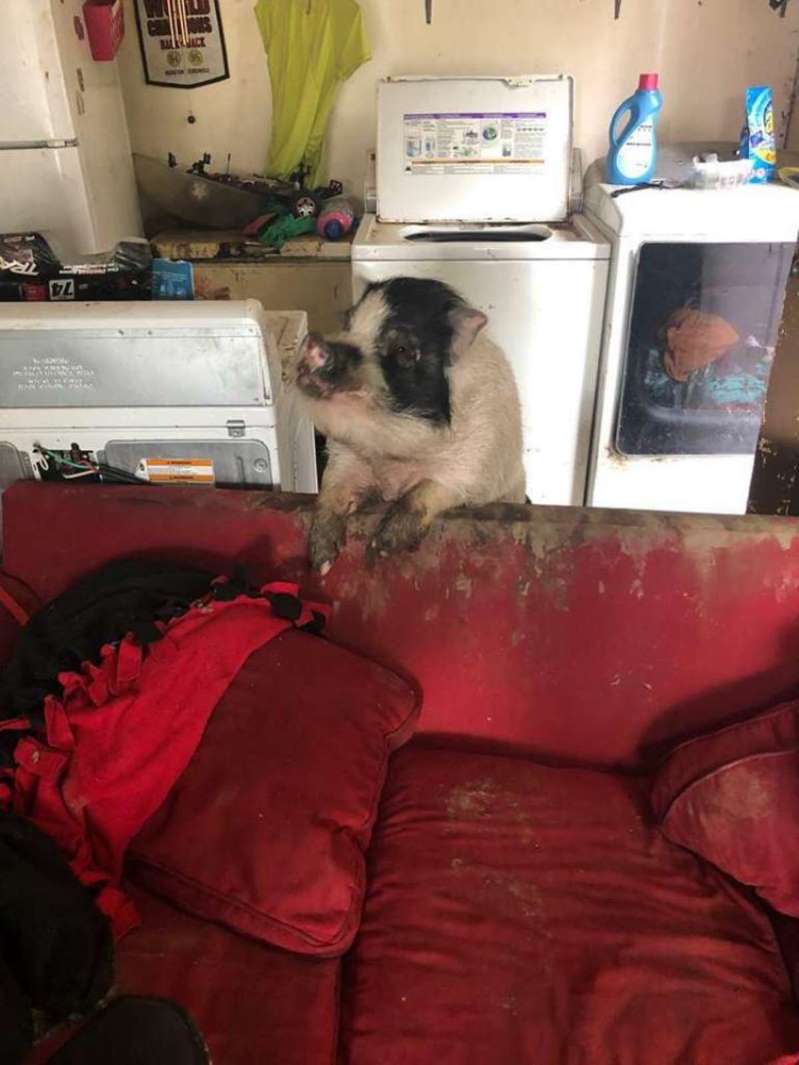 A Pig's Sad Story Finds A Happy Ending
A recent story from Harris County, Texas that horrified local animal lovers has a happy ending for the adorable pig at the center of the news. The pig was found abandoned in a condemned home, where his owners had also left piles of junk, garbage and old furniture. Despite the mess everywhere, there was little food or water for the pig to eat and no way for him to get outside. Pictures of the home went viral online thanks to the repulsive nature of the environment and the pig's excitement at seeing people again. Luckily, deputies found the pig before he sustained much physical harm and were able to find a safe place to take him.
The pig, who was given the name Maverick, was taken to a qualified local animal rescue to get checked for any long term damage that he may have suffered. While it did not seem that he had been alone for long, the deputies had no way of knowing how long he was there without regular attention. The staff at the Houston Mini Pig Rescue examined him and determined he was both happy and healthy. He now lives in a group with other male pigs, where he can learn to socialize and engage in the behaviors that pigs enjoy, including sleeping in a pile for most of the day. While he enjoys interacting with humans and may one day go back to living in a family home, for now he appears to have adapted well to the environment.
Unfortunately, abandoned pet pigs are not rare in the United States. The American Mini Pig Association reports that having a pig takes plenty of effort, as they require exercise, a specific nutritional diet, anti-flea treatments and visits to a vet. While they may start out small and snuggly, mini pigs can grow to be too large to live indoors all the time. Even a purebred miniature pig can grow to be 150 pounds in size and require regular grooming, like hoof and tusk trimming. They may require an outdoor enclosure, where they can get fresh air, munch on grass and cool down in the mud. If the family does not have a backyard where they can create a space for the pig, the animal may become aggressive. Pigs may or may not get along with other pets, like dogs or cats, so they may not be able to share an outdoor space. If the pig is not spayed or neutered before it hits maturity, it will have more aggression and be even more difficult to contain.
This need for regular care and maintenance can exceed what some families are prepared for, which leads to pig abandonment. Some pet owners choose to move and leave the pig behind, or give it up to a rescue farm.
Grandpa Rudy Noorlander's Remarkable Recovery After Grizzly Bear Attack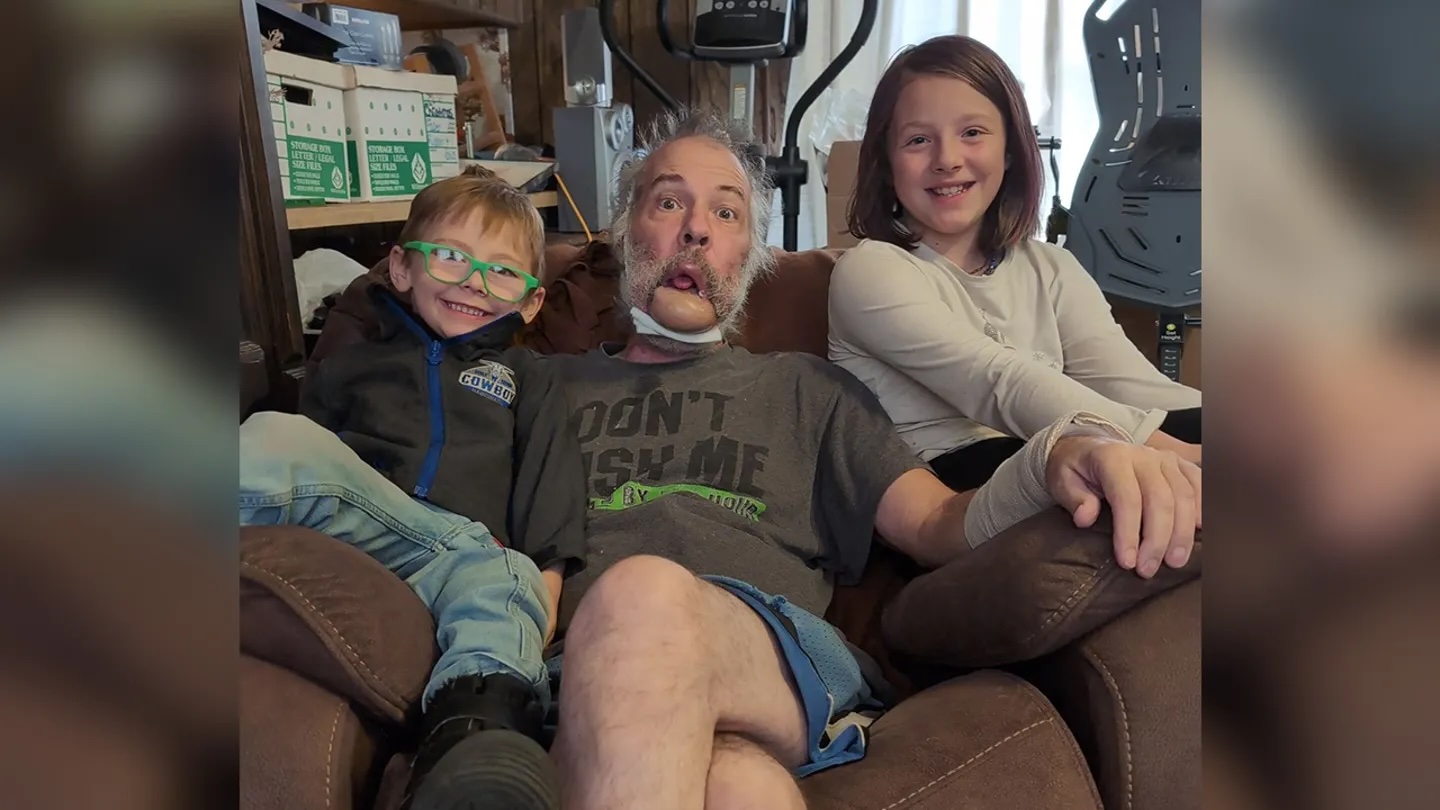 In the rugged wilderness of Montana, a brave 61-year-old man named Rudy Noorlander faced a terrifying encounter with a 9-foot-tall grizzly bear that left him with a ripped-off jaw. Despite this harrowing experience, Rudy's indomitable spirit and determination to recover have amazed his family and community.
On September 8th, while helping a father and son track a shot deer in Custer Gallatin National Forest, Rudy unexpectedly crossed paths with the massive grizzly bear. In a moment of sheer surprise, the bear attacked him, resulting in what Rudy humorously described as the "most disgusting French kiss of his life." The bear tore into his lower jaw, leaving Rudy in a life-threatening situation.
Recalling the traumatic incident, Rudy shared that the attack happened so quickly that he couldn't deploy his bear spray in time, and a misfire from his gun further complicated the situation. Desperate to fend off the bear, Rudy resorted to using his hands, but the grizzly clamped onto his lower jaw with incredible force. Despite the unbearable pain and the bear's rancid breath, Rudy valiantly fought for his life.
Miraculously, Rudy survived the ordeal, and he is expected to make a full recovery. Reflecting on the incident, he acknowledged that there were things he could have done differently to change the outcome, but he remains optimistic about the future. Supported by his family, including daughter Ashley, Rudy jokingly declared that he's going to be "like Rambo out there" in the Montana wilderness.
Despite facing one of the most challenging moments of his life, Rudy Noorlander maintains a positive and resilient attitude. Describing him as the "most positive person" she knows, Ashley praised her father's will to live and his fighting spirit. Rudy, a Montana native, owns Alpine Adventures, a snowmobile rental shop in Big Sky, and the incident has strengthened his connection with family, God, and personal growth.
With unwavering faith, Rudy believes that there is a purpose for his survival, and he plans to share his story through church devotionals and inspirational talks. He sees the attack as a turning point that has guided the rest of his life's journey.