A Pig's Sad Story Finds A Happy Ending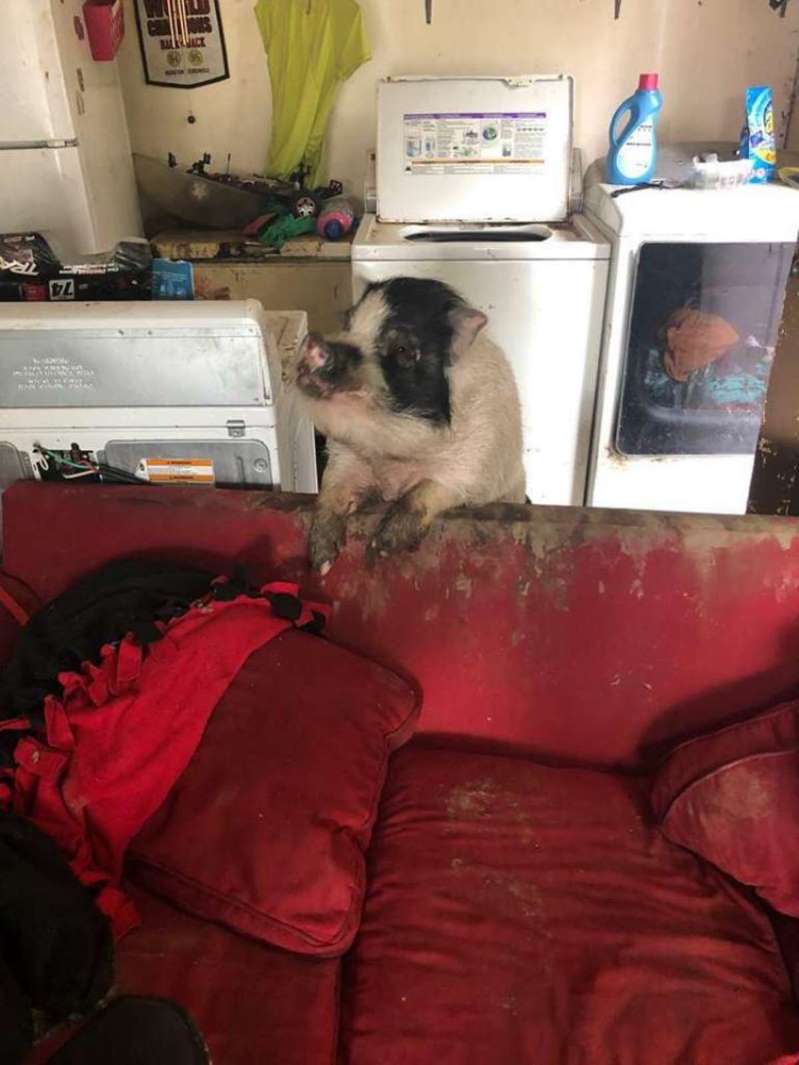 A recent story from Harris County, Texas that horrified local animal lovers has a happy ending for the adorable pig at the center of the news. The pig was found abandoned in a condemned home, where his owners had also left piles of junk, garbage and old furniture. Despite the mess everywhere, there was little food or water for the pig to eat and no way for him to get outside. Pictures of the home went viral online thanks to the repulsive nature of the environment and the pig's excitement at seeing people again. Luckily, deputies found the pig before he sustained much physical harm and were able to find a safe place to take him.
The pig, who was given the name Maverick, was taken to a qualified local animal rescue to get checked for any long term damage that he may have suffered. While it did not seem that he had been alone for long, the deputies had no way of knowing how long he was there without regular attention. The staff at the Houston Mini Pig Rescue examined him and determined he was both happy and healthy. He now lives in a group with other male pigs, where he can learn to socialize and engage in the behaviors that pigs enjoy, including sleeping in a pile for most of the day. While he enjoys interacting with humans and may one day go back to living in a family home, for now he appears to have adapted well to the environment.
Unfortunately, abandoned pet pigs are not rare in the United States. The American Mini Pig Association reports that having a pig takes plenty of effort, as they require exercise, a specific nutritional diet, anti-flea treatments and visits to a vet. While they may start out small and snuggly, mini pigs can grow to be too large to live indoors all the time. Even a purebred miniature pig can grow to be 150 pounds in size and require regular grooming, like hoof and tusk trimming. They may require an outdoor enclosure, where they can get fresh air, munch on grass and cool down in the mud. If the family does not have a backyard where they can create a space for the pig, the animal may become aggressive. Pigs may or may not get along with other pets, like dogs or cats, so they may not be able to share an outdoor space. If the pig is not spayed or neutered before it hits maturity, it will have more aggression and be even more difficult to contain.
This need for regular care and maintenance can exceed what some families are prepared for, which leads to pig abandonment. Some pet owners choose to move and leave the pig behind, or give it up to a rescue farm.
Three Week Pet and House Sitting Turns Into a Year Long Mystery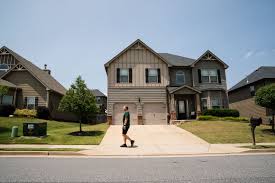 Any responsible pet owner knows that if you cannot bring the animals with you then you need to make arrangements to ensure they are taken care of. If you are going to be gone for any length of time it is also a good idea to have someone check in on the house once in a while to make sure everything is ok. Last year one Canadian man agreed to watch his neighbor's home while they were away.
The neighbors were going to be traveling for a few weeks visiting family overseas. They asked the man and his wife to watch the house and their pets and check on the house for three weeks while they went to Taiwan as his mother was dying and they wanted to see her and spend time with the family. They left the man $500 dollars for food for their 2 German Sheppards and their cat. The man agreed and went over daily to feed the pets and would walk through the house to check on things every week.
On July 1, he got an email asking if the man and his wife could watch things for a little longer. It was taking more time than they expected to take care of everything after his mother had died. They agreed and expected the man to return in 2 week's time. They never arrived and no other communications were received. On July 21, the man sent an email but never got a reply. By the end of the month the neighbor's cell phone had been disconnected and he was not responding to any email messages at all now. At some point in the following weeks a pipe had burst and ended up flooding the basement causing massive water damage. The man did not know what to do now since he still could not get in touch with the family.
He ended up paying someone out of his own pocket to have the leak fixed, and he also paid for one of their dogs to have surgery. This was quickly becoming a real nightmare situation, and worst of all, he had no idea how long it was going to last. He thought about trying to track them down via social media but they had a very common last name and he had no address or name for contact on who they were staying with in Taiwan so it seemed a search on his own was going to be fruitless.
The electricity was still running in the house, which the man credited to an autopayment. The internet was also still working. There was no way to track down a place of employment or other contact ins Canada who might know the couple and be able to help track them down. So, after waiting nearly a year, the man filed a missing person report with the police to try and get some help finding out what happened to the couple. Eventually, they got a response- there was good news and bad news.
The good news was that the couple were alive and well and not dead or in prison as the man had feared. The bad news was that they seemed to be very irresponsible and privileged people. They said they had asked a relative to come to get the pets and deal with the house but had never checked in with him to see if any of it had been done. They said the man and his wife could keep the pets if they wanted or he could find some way to take them off their hands. He also seemed to care little about the house and made a statement along the lines of – if we ever come back we can pay to fix it or just buy a new house.
The man said that he and his wife would keep the pets as they couldn't bear to give them up after a year of caring for them. They were also very worried about what this couple may do with animals they seemed to truly care so little about. It is one of the most bizarre stories ever, but at least it ends on a happy not and those pets are still in good hands and are being loved and cared for. But let this be a warning before anyone agrees to house sit or pet sit for something- get all the details and contact information before you ever say yes!