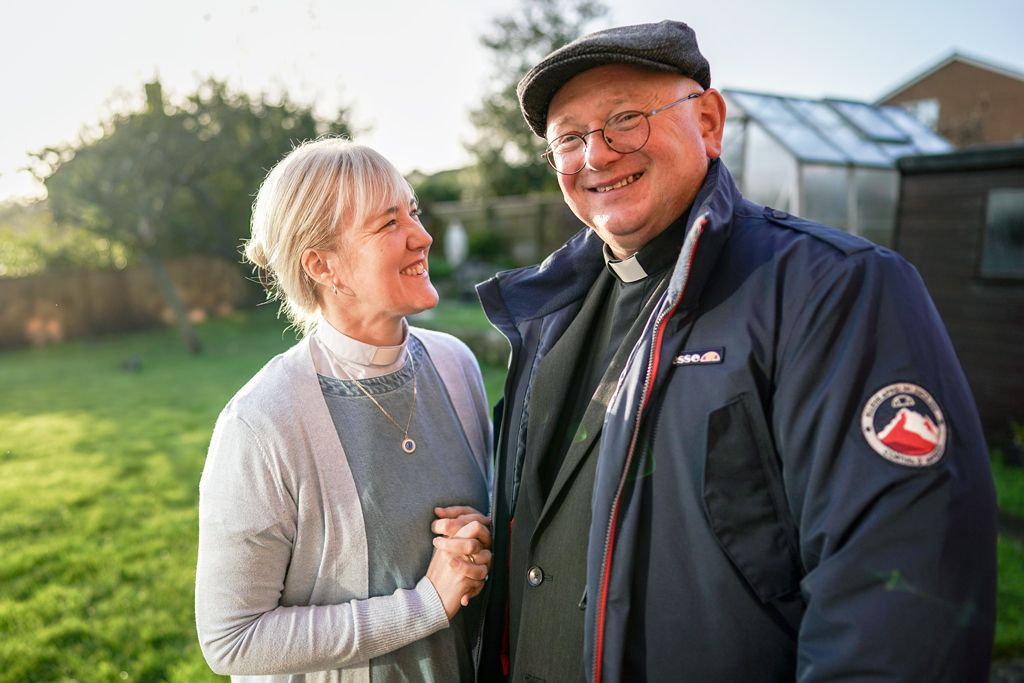 A Nun, a Monk, and a Simple Meal
Nuns, priests and monks generally have one thing in common; they tend to take vows of chastity to focus their entire attention on their religious dedication. Many describe it as being "married" to God and the Church versus being married to another person. However, for one nun and monk who connected in Lancashire, the two decided to break the traditional rules for something better.
Sister Mary Elizabeth was a dedicated nun at the time she met friar Robert. The context was simply being charitable; her prioress wanted to make sure the friar, visiting from Oxford, had enough to eat and be comfortable on his visit to the area. Normally, the young nun would have been paired with her older superior at all times. However, her prioress had to deal with a phone call, and that left Sister Mary alone with friar Robert. That's how sparks happen.
The incident was simple enough. Sister Mary kept friar Robert company as he ate. Her supervising nun didn't come back right away, so Sister Mary ended up walking Robert out as the friar exited after the meal. During that brief moment of closer contact, as Sister Mary remembers, there was an electric charge. The two had a moment of chemistry heightened by their choice of life and its austerity; Sister Mary let friar Robert out but the whole time afterwards she wondered if the friar had reacted to that moment the way she apparently was going through. Her suspicions were confirmed a week later when Sister Mary received a note. It was friar Robert and he had written the most peculiar question: would she leave her convent to marry him?
Sister Mary Elizabeth wasn't just a recent convert to the church. She was a nun in the Carmelite Roman Catholic order, which was very strict and hardly an exposing way of life. In fact, the nuns typically wear veils in addition to their very obscuring habits and cloaks. It would be practically impossible to see a nun's hair, much less what much of her face looks like unless directly facing the person. Yet beyond all that, Sister Mary was perplexed; friar Robert didn't know a darn thing about her.
Sister Mary was always religious, going back to her early years after an experience with an aunt and a pilgrimage. As she grew older and then became a young teenager, she was convinced service in the church was her vocation, and a weekend at a monastery was the final push.
Robert was also a Carmelite monk, originally from Poland and then based in Oxford. When he met Sister Mary, his world changed. He felt compelled to reach out to the nun. However, she didn't respond immediately. That said, she started paying attention to the friar's sermons on visits to Oxford, and her interest in Robert grew.
Fast forward years later, Sister Mary is now Lisa again, her previous name before the convent, and Robert is no longer a friar either. However, in practice, they live like they are still in a monastery, with prayer study and solitude. And it works. The former nun and monk are true to each other in marriage, but they have found a balance that still keeps them close to their faith. It broke all the rules, but the jump into the unknown also brought Lisa and Robert together. Maybe that was God's will all along.

Buzz Aldrin Finally Marries Long-Term Love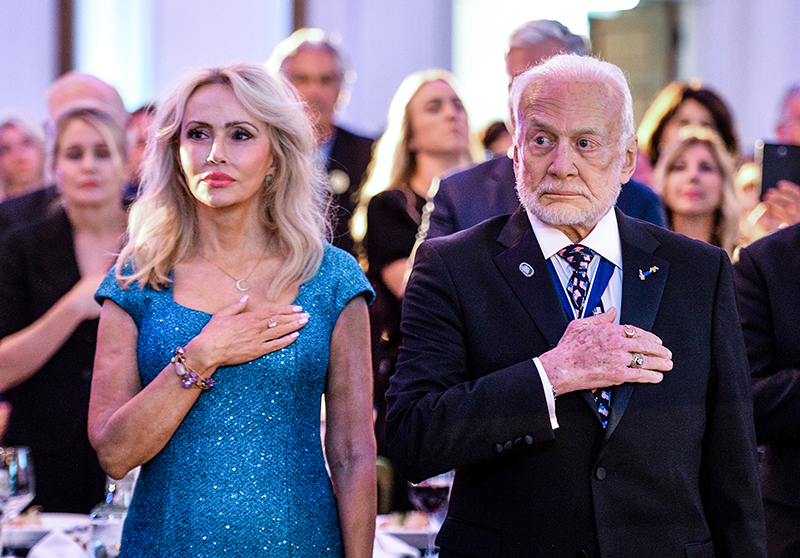 Buzz Aldrin, the second man to walk on the moon, recently married his longtime love, Lois Driggs Cannon. The couple, who have been together for more than a decade, married in a private ceremony in Los Angeles, California.

Aldrin, who is now 93 years old, first met Cannon at a gala event in Los Angeles in the late 1990s. They quickly became friends and began dating. They've been together ever since, and their love has only grown stronger over time.

Aldrin is best known for his involvement in the Apollo 11 mission, which saw him and astronaut Neil Armstrong become the first humans to walk on the moon in 1969. Since then, he has devoted his life to promoting space exploration and education. He is also a published author, having written several books about his astronaut experiences, including "Return to Earth" and "Magnificent Desolation: The Long Journey Home from the Moon."

Cannon, a retired businesswoman, has been an unwavering supporter of Aldrin throughout his career. She has accompanied him on many of his public appearances and speaking engagements. She has also been a strong supporter of space exploration and education, and the two have frequently collaborated to advance these causes.

The couple's wedding was a small and intimate affair attended by only close family and friends. The wedding took place at a private residence in Los Angeles, and the couple exchanged vows in a stunning outdoor setting. The ceremony was followed by a reception with food, drinks, and music for the guests.

The wedding of Aldrin and Cannon is a testament to the power of love and the value of companionship in life. Despite the difficulties and challenges they have faced, their love for one another has remained strong. The couple's marriage serves as an example to others and a reminder that love knows no age limit.
Aldrin is an American hero not only for his role in the Apollo 11 mission but also for his adventurous spirit and unyielding passion for space exploration. The news of his marriage serves as a reminder that love and companionship are important aspects of human life, even after achieving great heights and facing challenges. Marriage is a celebration of love, commitment, and a lifetime of shared adventures and experiences for the couple.