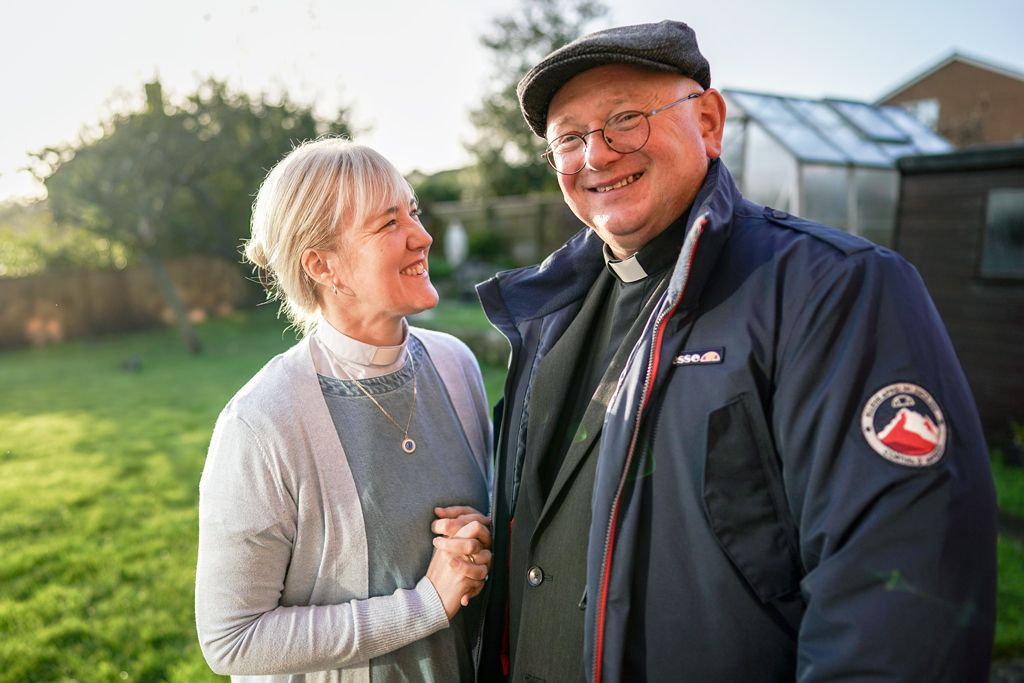 A Nun, a Monk, and a Simple Meal
Nuns, priests and monks generally have one thing in common; they tend to take vows of chastity to focus their entire attention on their religious dedication. Many describe it as being "married" to God and the Church versus being married to another person. However, for one nun and monk who connected in Lancashire, the two decided to break the traditional rules for something better.
Sister Mary Elizabeth was a dedicated nun at the time she met friar Robert. The context was simply being charitable; her prioress wanted to make sure the friar, visiting from Oxford, had enough to eat and be comfortable on his visit to the area. Normally, the young nun would have been paired with her older superior at all times. However, her prioress had to deal with a phone call, and that left Sister Mary alone with friar Robert. That's how sparks happen.
The incident was simple enough. Sister Mary kept friar Robert company as he ate. Her supervising nun didn't come back right away, so Sister Mary ended up walking Robert out as the friar exited after the meal. During that brief moment of closer contact, as Sister Mary remembers, there was an electric charge. The two had a moment of chemistry heightened by their choice of life and its austerity; Sister Mary let friar Robert out but the whole time afterwards she wondered if the friar had reacted to that moment the way she apparently was going through. Her suspicions were confirmed a week later when Sister Mary received a note. It was friar Robert and he had written the most peculiar question: would she leave her convent to marry him?
Sister Mary Elizabeth wasn't just a recent convert to the church. She was a nun in the Carmelite Roman Catholic order, which was very strict and hardly an exposing way of life. In fact, the nuns typically wear veils in addition to their very obscuring habits and cloaks. It would be practically impossible to see a nun's hair, much less what much of her face looks like unless directly facing the person. Yet beyond all that, Sister Mary was perplexed; friar Robert didn't know a darn thing about her.
Sister Mary was always religious, going back to her early years after an experience with an aunt and a pilgrimage. As she grew older and then became a young teenager, she was convinced service in the church was her vocation, and a weekend at a monastery was the final push.
Robert was also a Carmelite monk, originally from Poland and then based in Oxford. When he met Sister Mary, his world changed. He felt compelled to reach out to the nun. However, she didn't respond immediately. That said, she started paying attention to the friar's sermons on visits to Oxford, and her interest in Robert grew.
Fast forward years later, Sister Mary is now Lisa again, her previous name before the convent, and Robert is no longer a friar either. However, in practice, they live like they are still in a monastery, with prayer study and solitude. And it works. The former nun and monk are true to each other in marriage, but they have found a balance that still keeps them close to their faith. It broke all the rules, but the jump into the unknown also brought Lisa and Robert together. Maybe that was God's will all along.

American Couple's Kindness Shines in Snowy Adventure with South Korean Tourists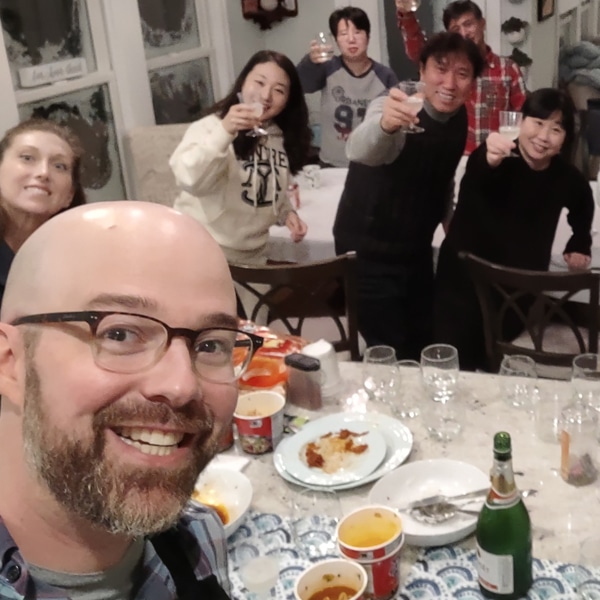 In a heartwarming tale of kindness and friendship, an American couple from Buffalo, New York, opened their home to a group of stranded South Korean tourists during a severe blizzard on December 23rd. What started as a simple request for shovels turned into a heartwarming story that went viral, bringing people together across borders. The couple's act of compassion not only provided shelter but also sparked an enduring bond that led to a special reunion in South Korea. Let's delve into this remarkable story and explore the lasting impact of their selfless act.
As the blizzard raged outside, ten South Korean tourists found themselves stuck in their van, unable to move through the heavy snow. Seeking assistance, they approached a nearby house and requested shovels to dig themselves out. However, they received much more than they had anticipated. The couple, who had prepared for a quiet Christmas at home, welcomed the strangers with open arms and invited them inside.
The storm had brought these strangers together, creating an opportunity for cultural exchange and friendship. During the two nights and three days they spent together, the couple and their unexpected guests bonded over stories, shared meals, and even watched American football. The couple, who had a deep appreciation for Korean cuisine, surprised their guests with an array of Korean food ingredients. The South Korean visitors were amazed to find soy sauce, mirin, chili powder, chili paste, a rice cooker, and Korean cookbooks, as if the couple had been preparing for their arrival.
News of the couple's kindness quickly spread across the internet, captivating hearts around the world. Social media platforms buzzed with messages of admiration and appreciation for their selfless act. Many people were inspired by their story and were motivated to perform acts of kindness themselves. The couple received an outpouring of support, with kind messages, cards, and generous gifts from various Korean groups, including a year of free fried chicken at Genesis BBQ.
Months later, in May, the couple embarked on a 10-day tour of Seoul, graciously invited by the Korea Tourism Organization. This visit was not merely a sightseeing adventure but a chance to reunite with the guests they had sheltered during the blizzard. Andrea, the wife, expressed her gratitude and joy, saying, "To see everyone in Korea again is such a blessing." The couple had always held an appreciation and interest in Korean culture, and their chance encounter had brought them closer to this beautiful country.
The bond forged during their time together in Buffalo proved to be strong and lasting. The couple and their South Korean guests became lifelong friends. The experience inspired not only the couple but also their guests, who felt compelled to pay it forward and spread kindness to others. Through their act of compassion, the American couple created a ripple effect of goodwill, reminding us of the power of empathy and humanity.