A Not So Warm and Furry Story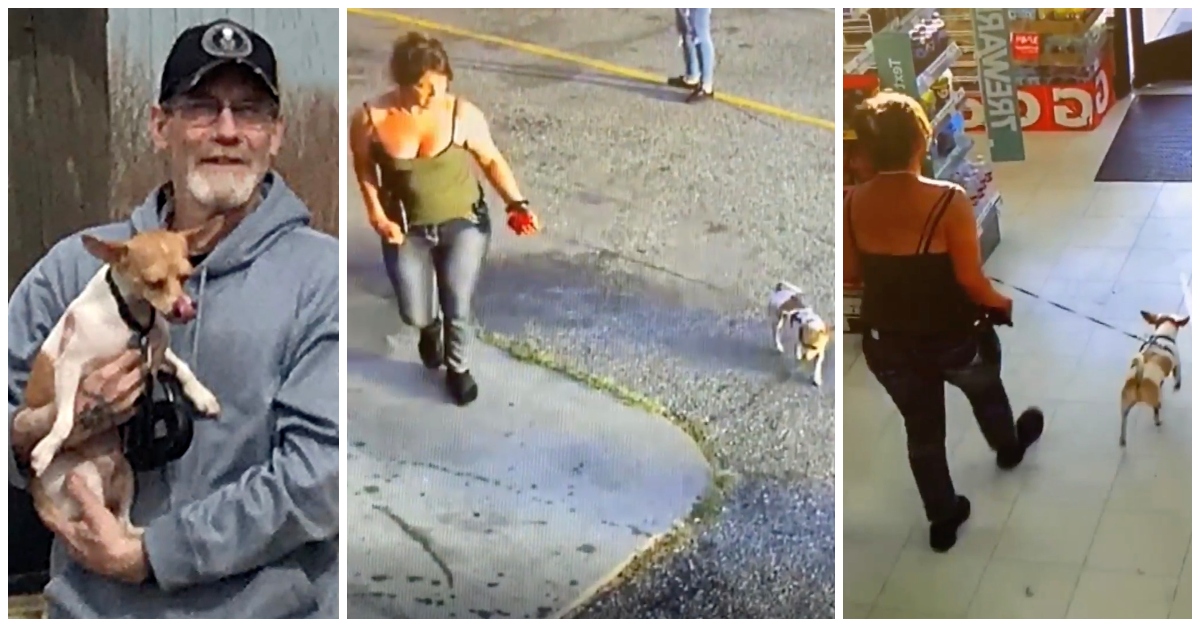 You know those stories you run across where someone does something so sweet you have to hold the tears back? They give you warm and fuzzy feelings, and you gain a little more faith in humanity, even if just for a moment. You know those stories I am talking about. Well, sorry to disappoint, but this is not one of those stories. In fact, it is the exact opposite.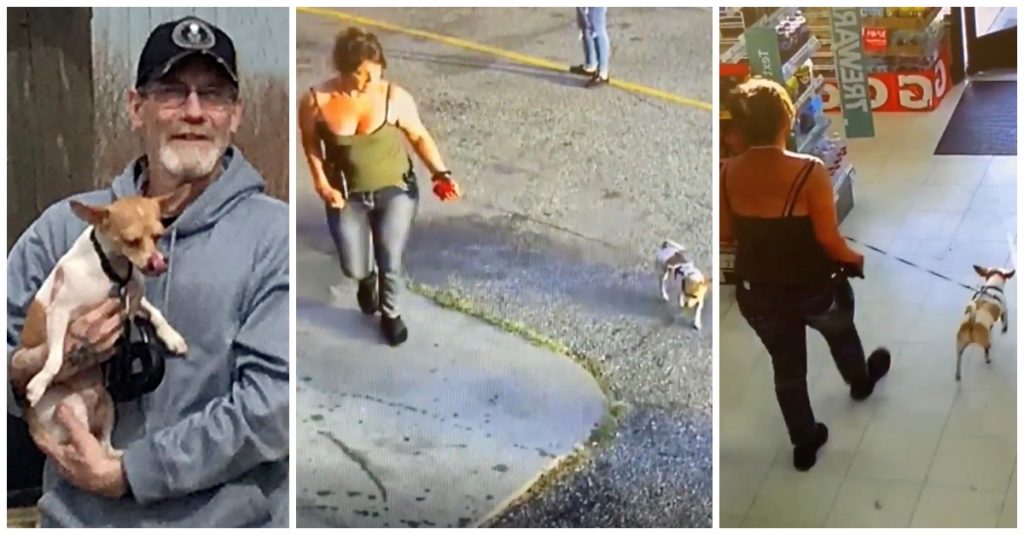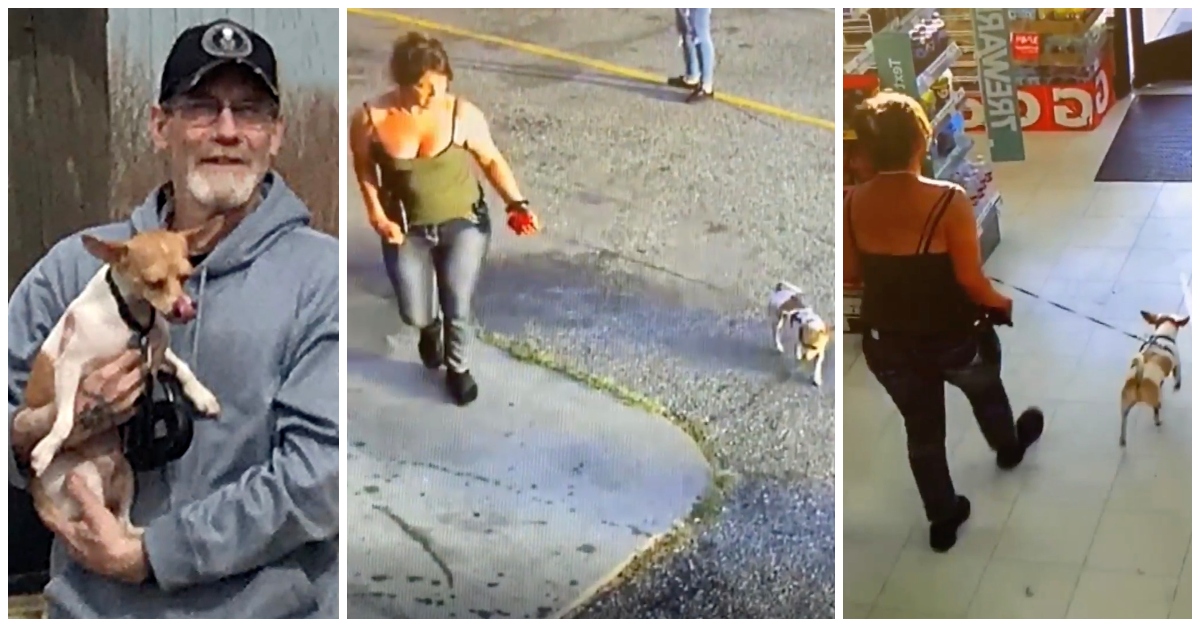 In Longmont, Colorado on July 30, Robert Corbey and Sampson, his faithful four legged companion, were out for a stroll. Sampson was more than just a dog, though. He was the registered therapy dog of Mr. Corbey, who suffered from depression and other mental health issues. Sampson was something of a lifeline for him.
As they made their way to the local convenience store on that fateful day, Mr. Corbey had a seizure and fell to the ground. Shocked and frightened, eyewitnesses ran to the man's aid to call for help and anything else they could do. Where was his Chihuahua, Sampson, during all of this? Being dognapped from his loving owner by a woman who decided to take advantage of such a sad situation.
I know that it is impossible to know exactly what you would do until you are faced with a situation. Even so, I am fairly certain that neither I nor anyone I know would steal a dying man's dog. Actually, I cannot imagine anyone would, but I have now been proven wrong. Fellow convenience store patron Melody Mellon was seen walking away with poor Sampson as he turns to look at his loving master. It turns out that this would be the last time he saw Mr. Corbey alive.
Ms. Mellon was caught on surveillance cameras, but no one recognized the woman. This horrible act left Mr. Corbey's family devastated at the loss of two family members, and a community shocked and angry. Police issued a statement to get the word out about Sampson, which led to a tip and quick rescue of the dog. He was returned to Mr. Corbey's family. They then took Sampson to say goodbye at the funeral home where he sat atop his owner's casket.
Melody Mellon was not around when Sampson was found. She had actually given the poor thing away to someone else. Though it was a bit of a frustration to not arrest the guilty party, she was not free for long. In an odd twist of fate, she was arrested on August 1 in connection with an ongoing stolen truck investigation. As it turns out, dognapping was not her only offense. She had multiple outstanding warrants and soon found herself in the Boulder County Jail. Though this is some level of justice, it does not give Sampson back his last moments with Mr. Corbey. His family, though, is happy to have his lovable pooch back, so maybe there is a little bit of a happy ending, after all.
Routine Traffic Stop Turns into Heartwarming Occasion Thanks to Officer's Kind Gesture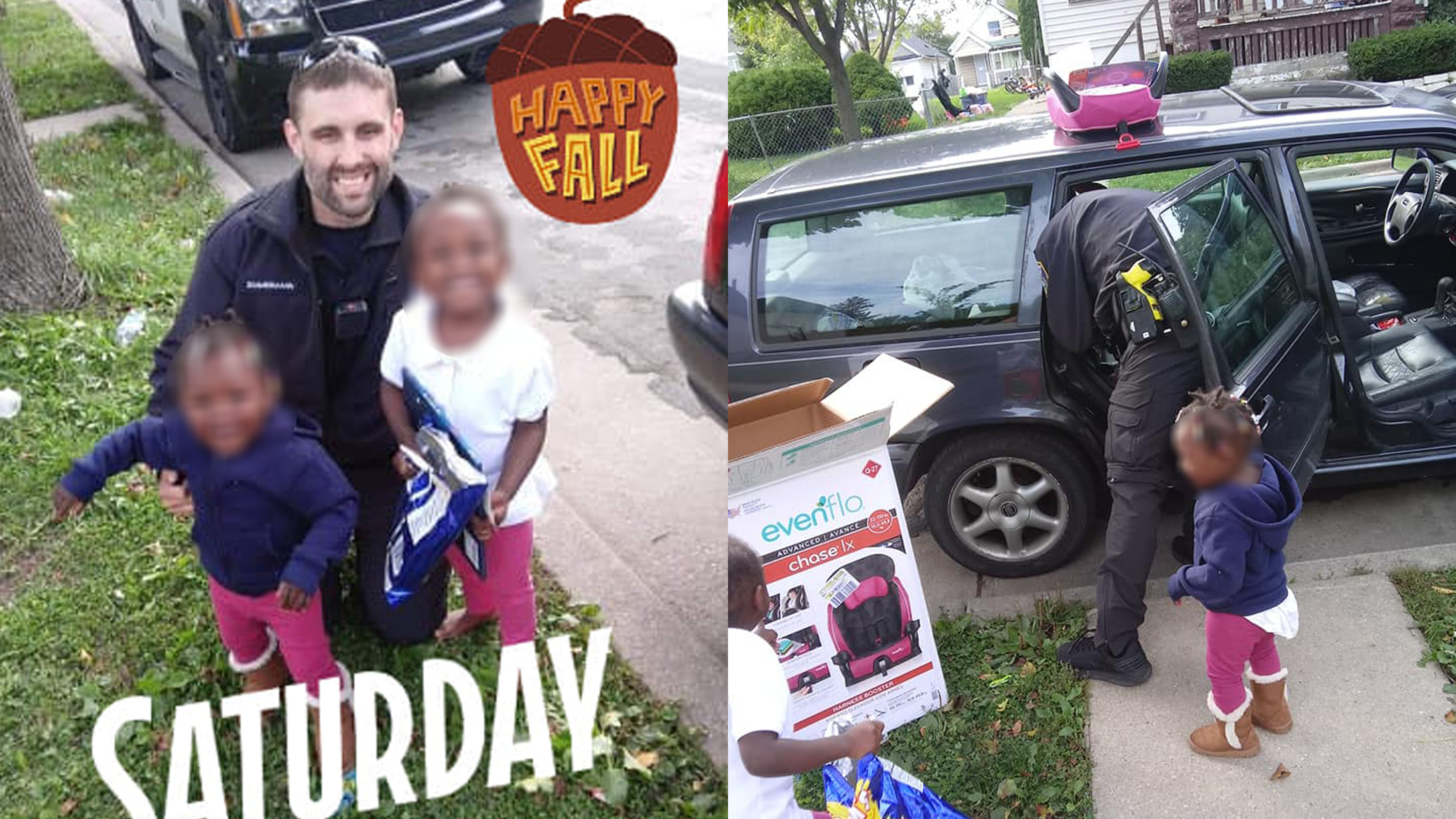 Getting pulled over can be a stressful situation. You may not know right away why you were asked to stop, but you probably have a good hunch that it's not for a good reason.
More often than not, that premonition we have about being pulled over turns out to be accurate and we have to be involved in a less than ideal situation. It's why many of us dread stopping to talk to an officer so much.
Andrella Jackson may now have different thoughts about being asked to stop by an officer though.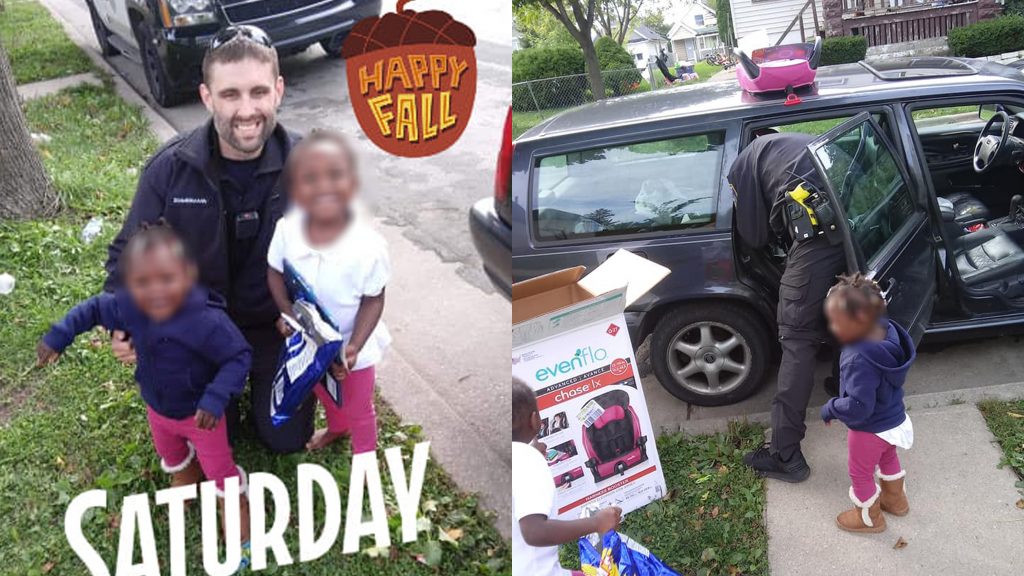 Not too long ago, Jackson was spotted by Milwaukee police officer Kevin Zimmerman and was asked to pull over. Officer Zimmerman requested that Jackson stop because she had the wrong registration for her car.
As he approached the vehicle though, something else caught the eye of Officer Zimmerman. To be more specific, he saw that there were three kids in the backseat of Jackson's car and two of them were still very small, WTMJ-TV reported. He also noticed that the two small children in question were not in car seats.
Officer Zimmerman then asked Jackson why the small kids were not placed in car seats and she said that she did not have the money to pay for those essential pieces of safety equipment at that time. Jackson mentioned that with winter on the way, she was saving up to buy her children new coats and boots.
A shortage of money is the same reason why Jackson had failed to get her vehicle registered properly.
Per the American Automobile Association (AAA), there are laws in every state dictating that children should be in car seats or restraints.
It would have been easy for Officer Zimmerman to issue Jackson tickets for her violations, but he opted to handle things a different way. Instead of adding to her problems, he went about solving one of them.
Officer Zimmerman soon made his way to a nearby Walmart, and after learning how much the kids weighed from Jackson, he went ahead and purchased two car seats using money out of his own pocket. He even stuck around to install the car seats himself.
By the way, the police officer did more than just give Jackson and her kids new car seats. According to this report from CNN, Officer Zimmerman also made a stop at the police department to pick up a few things – children's books and stickers – that he also gifted to Jackson's kids.
The police officer explained why he went the extra mile to help out Jackson. Officer Zimmerman shared that he has kids of his own. He hinted at how frightening the thought is of his own kids moving around in a vehicle with no car seats and how they can be placed in grave danger if an accident occurs.
Officer Zimmerman also said that he was always taught to "do the right thing even if no one is looking." In this case, both Jackson and the Milwaukee Police Department wanted to make sure that Officer Zimmerman would receive the recognition he deserved even if he wasn't looking for that.
The generous act touched Jackson, prompting her to shower Officer Zimmerman with numerous "thank yous." Her kids got in on the chorus of generosity as well.
Jackson called Officer Zimmerman "awesome" and that she is appreciative of the kindness he showed. She added that with the car seats now purchased and installed, she will be able to allocate a bigger budget that will then be used to buy those new coats and boots that her kids need.
What could have turned into an even more trying situation for Jackson and her kids became a shining example of humanity at its best and that is thanks to the generosity exhibited by Officer Zimmerman.