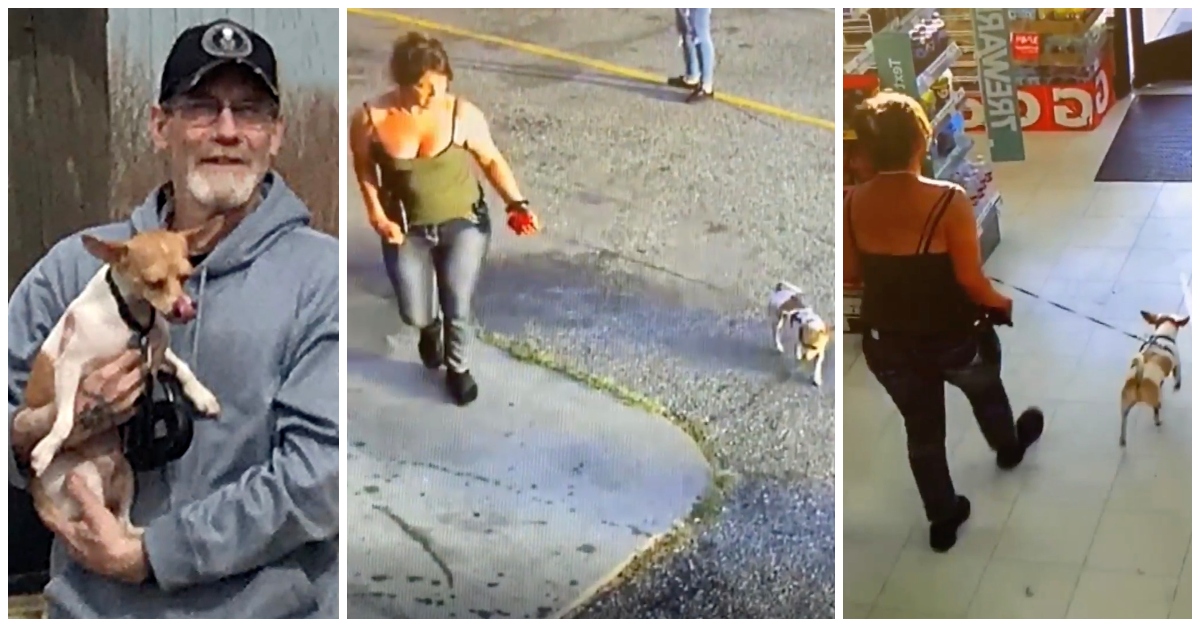 A Not So Warm and Furry Story
You know those stories you run across where someone does something so sweet you have to hold the tears back? They give you warm and fuzzy feelings, and you gain a little more faith in humanity, even if just for a moment. You know those stories I am talking about. Well, sorry to disappoint, but this is not one of those stories. In fact, it is the exact opposite.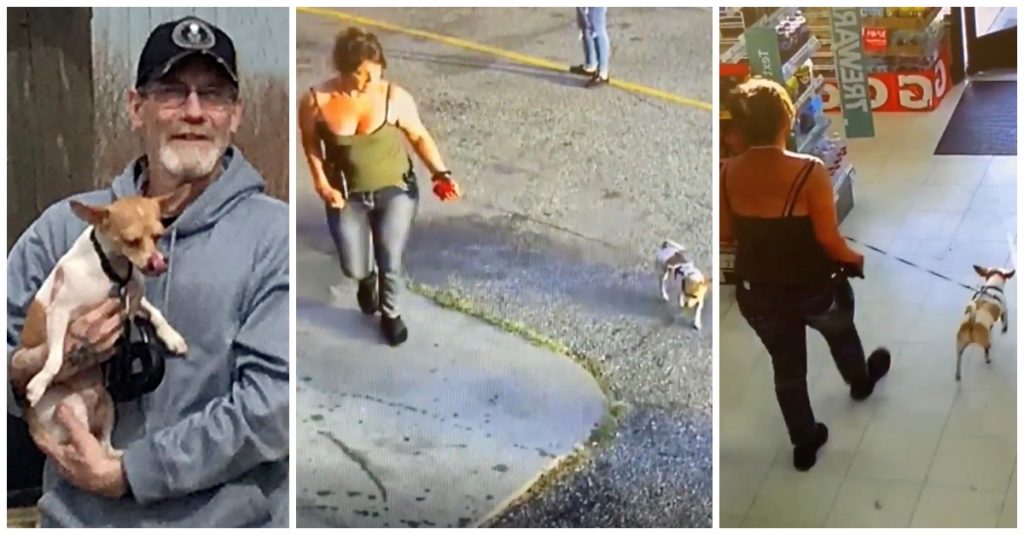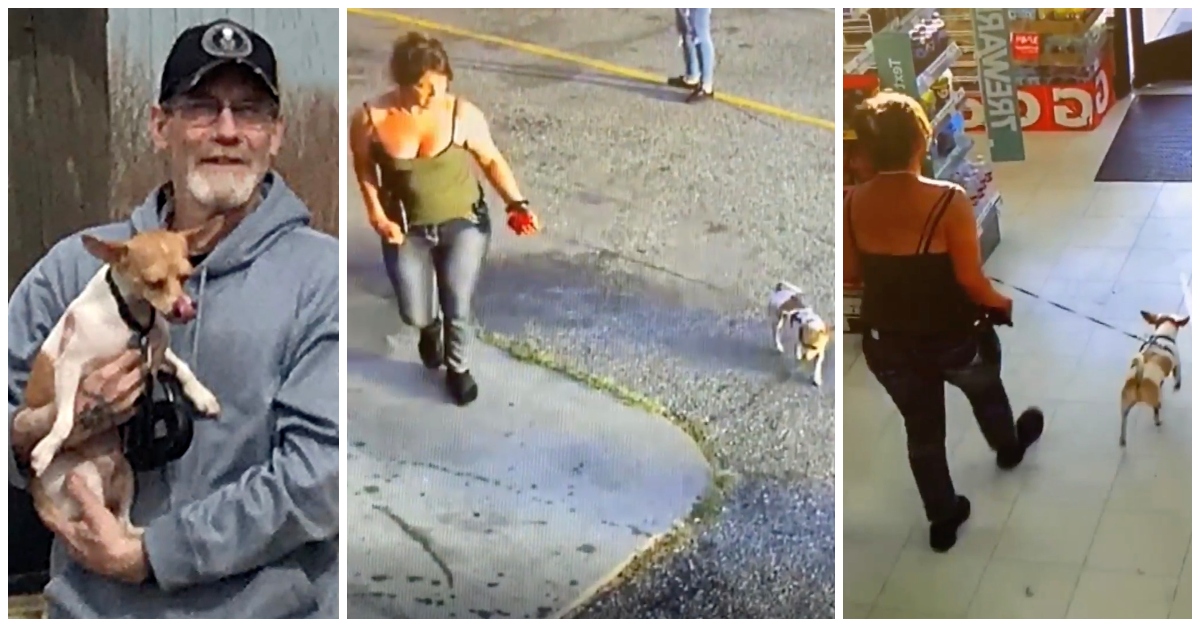 In Longmont, Colorado on July 30, Robert Corbey and Sampson, his faithful four legged companion, were out for a stroll. Sampson was more than just a dog, though. He was the registered therapy dog of Mr. Corbey, who suffered from depression and other mental health issues. Sampson was something of a lifeline for him.
As they made their way to the local convenience store on that fateful day, Mr. Corbey had a seizure and fell to the ground. Shocked and frightened, eyewitnesses ran to the man's aid to call for help and anything else they could do. Where was his Chihuahua, Sampson, during all of this? Being dognapped from his loving owner by a woman who decided to take advantage of such a sad situation.
I know that it is impossible to know exactly what you would do until you are faced with a situation. Even so, I am fairly certain that neither I nor anyone I know would steal a dying man's dog. Actually, I cannot imagine anyone would, but I have now been proven wrong. Fellow convenience store patron Melody Mellon was seen walking away with poor Sampson as he turns to look at his loving master. It turns out that this would be the last time he saw Mr. Corbey alive.
Ms. Mellon was caught on surveillance cameras, but no one recognized the woman. This horrible act left Mr. Corbey's family devastated at the loss of two family members, and a community shocked and angry. Police issued a statement to get the word out about Sampson, which led to a tip and quick rescue of the dog. He was returned to Mr. Corbey's family. They then took Sampson to say goodbye at the funeral home where he sat atop his owner's casket.
Melody Mellon was not around when Sampson was found. She had actually given the poor thing away to someone else. Though it was a bit of a frustration to not arrest the guilty party, she was not free for long. In an odd twist of fate, she was arrested on August 1 in connection with an ongoing stolen truck investigation. As it turns out, dognapping was not her only offense. She had multiple outstanding warrants and soon found herself in the Boulder County Jail. Though this is some level of justice, it does not give Sampson back his last moments with Mr. Corbey. His family, though, is happy to have his lovable pooch back, so maybe there is a little bit of a happy ending, after all.
The little boy shares a special moment with a police officer during a protest rally for George Floyd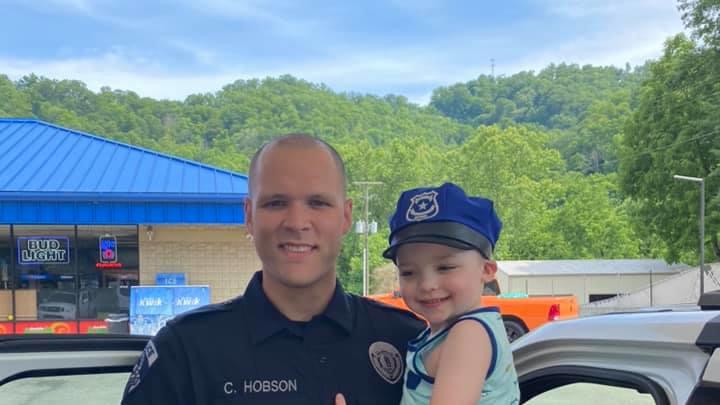 The ruthless killing of George Floyd has caused a thunderous uproar and rage throughout the world. In Winston-Salem, NC, hundreds of people gathered to protest against the killing of Floyd. They took to one knee for 8 minutes and 46 seconds that is the exact length of time former police officer Derek Chauvin had shoved his knee onto Floyd's neck which resulted in Floyd's death. The killing of George Floyd has become a symbol of injustice not only in American society but throughout the world. "Say no to racism" has been the most trending topic in all regions of the globe. In this particular incident, it was a black man who was the victim and this is not the only time it has happened. Several cases have occurred which demonstrated the lack of compassion and justice in the way law enforcement has dealt with individuals from minority racial groups.
Yolanda Williams Dickey, a resident of Winston-Salem, NC, was driving by the protest when she decided she wanted her family to be part of this protest as a sign of solidarity against discrimination against the minority groups. She went home to pick up her husband and son, who were glad they got a chance to be part of this historic protest. For her little son, Kamari it was quite the experience. He had never seen a protest rally before this. He saw a lot of anger and pain in the faces of the protestors. He could also see his parents being very emotional too. His parents had told him what the protest was about and how Floyd had been murdered. Kamari couldn't understand why the former police officer did what he did to George Floyd.
Kamari's attention went to the police officers on the sidelines. He watched them very closely as they stood by making sure there was no violence at the protest. Kamari had always wanted to a police officer himself but now his mother was concerned that after this incident, maybe he would not want to be one. Most of the toys that Kamari had were related to the police and he spent most of his days playing with them. He often told his parents that when he grows up he wanted to be a police officer so he could catch the bad guys. This unfortunate killing of George Floyd might have shattered the dreams of the little boy. At the protest, as the family moved closer to the police officers, Kamari approached Sgt. Dan Battjes, who was sitting on his motorcycle.
Kamari formally introduced himself to the police officer, who was very kind and friendly to the boy. After a few minutes of talking, Kamari said goodbye to the officer by a friendly fist pump. While the citizens of the country are demonstrating against the police and there is an unbelievable level of anger toward law enforcement, this little boy kept no hatred in his heart. The innocence of the little boy showed the resilience of the American community. One incident cannot dismantle years of peaceful coexistence. Yes, there have been cases where the minority communities have been discriminated and there should be strict actions and reforms against such incident but Americans still need to live together. The dream of Kamari to become a police officer might still be alive. The question remains, is the dream of a multi-racial America living with each other with love, compassion, and tolerance still alive? Only time will tell if this dream is alive.