A Not So Warm and Furry Story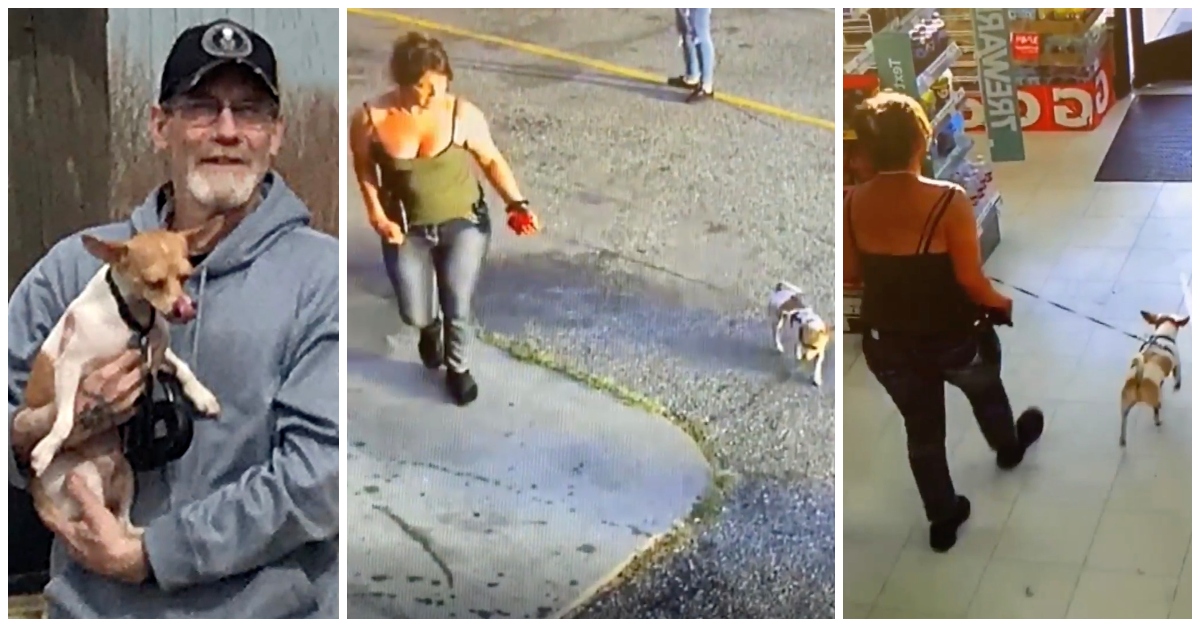 You know those stories you run across where someone does something so sweet you have to hold the tears back? They give you warm and fuzzy feelings, and you gain a little more faith in humanity, even if just for a moment. You know those stories I am talking about. Well, sorry to disappoint, but this is not one of those stories. In fact, it is the exact opposite.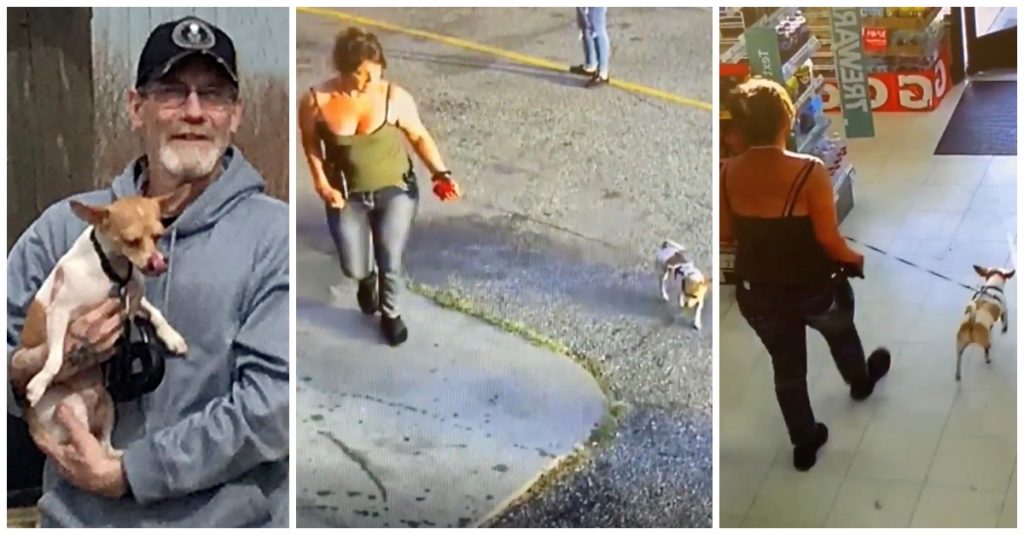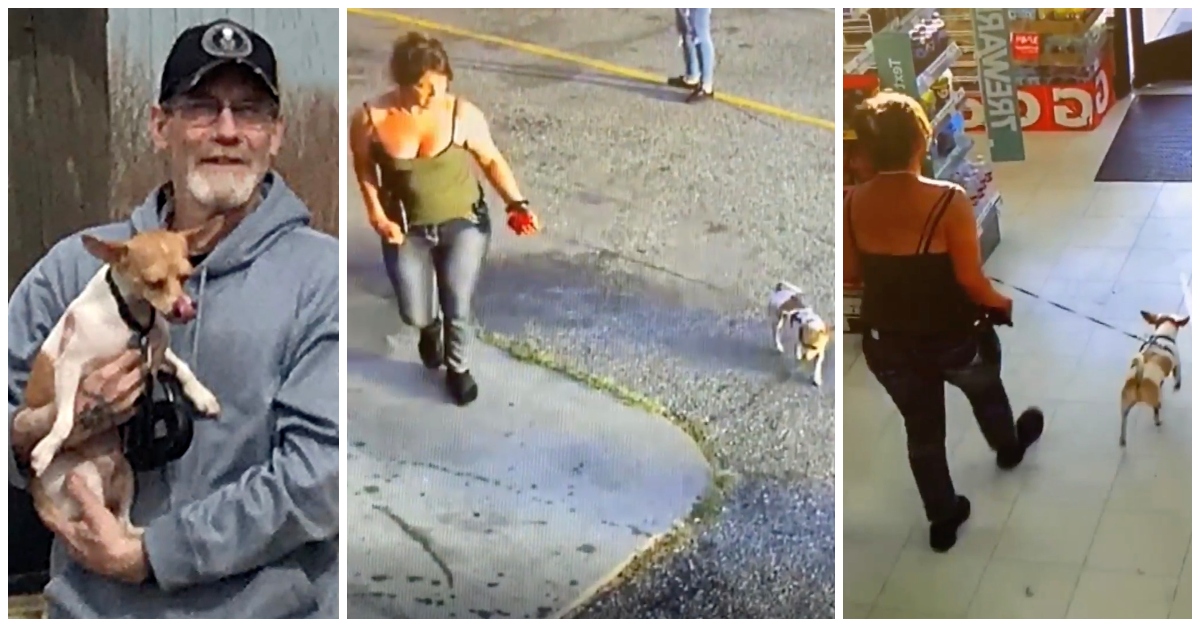 In Longmont, Colorado on July 30, Robert Corbey and Sampson, his faithful four legged companion, were out for a stroll. Sampson was more than just a dog, though. He was the registered therapy dog of Mr. Corbey, who suffered from depression and other mental health issues. Sampson was something of a lifeline for him.
As they made their way to the local convenience store on that fateful day, Mr. Corbey had a seizure and fell to the ground. Shocked and frightened, eyewitnesses ran to the man's aid to call for help and anything else they could do. Where was his Chihuahua, Sampson, during all of this? Being dognapped from his loving owner by a woman who decided to take advantage of such a sad situation.
I know that it is impossible to know exactly what you would do until you are faced with a situation. Even so, I am fairly certain that neither I nor anyone I know would steal a dying man's dog. Actually, I cannot imagine anyone would, but I have now been proven wrong. Fellow convenience store patron Melody Mellon was seen walking away with poor Sampson as he turns to look at his loving master. It turns out that this would be the last time he saw Mr. Corbey alive.
Ms. Mellon was caught on surveillance cameras, but no one recognized the woman. This horrible act left Mr. Corbey's family devastated at the loss of two family members, and a community shocked and angry. Police issued a statement to get the word out about Sampson, which led to a tip and quick rescue of the dog. He was returned to Mr. Corbey's family. They then took Sampson to say goodbye at the funeral home where he sat atop his owner's casket.
Melody Mellon was not around when Sampson was found. She had actually given the poor thing away to someone else. Though it was a bit of a frustration to not arrest the guilty party, she was not free for long. In an odd twist of fate, she was arrested on August 1 in connection with an ongoing stolen truck investigation. As it turns out, dognapping was not her only offense. She had multiple outstanding warrants and soon found herself in the Boulder County Jail. Though this is some level of justice, it does not give Sampson back his last moments with Mr. Corbey. His family, though, is happy to have his lovable pooch back, so maybe there is a little bit of a happy ending, after all.
UC-Boulder issues warning for badger sighted on campus, students find the warning hilarious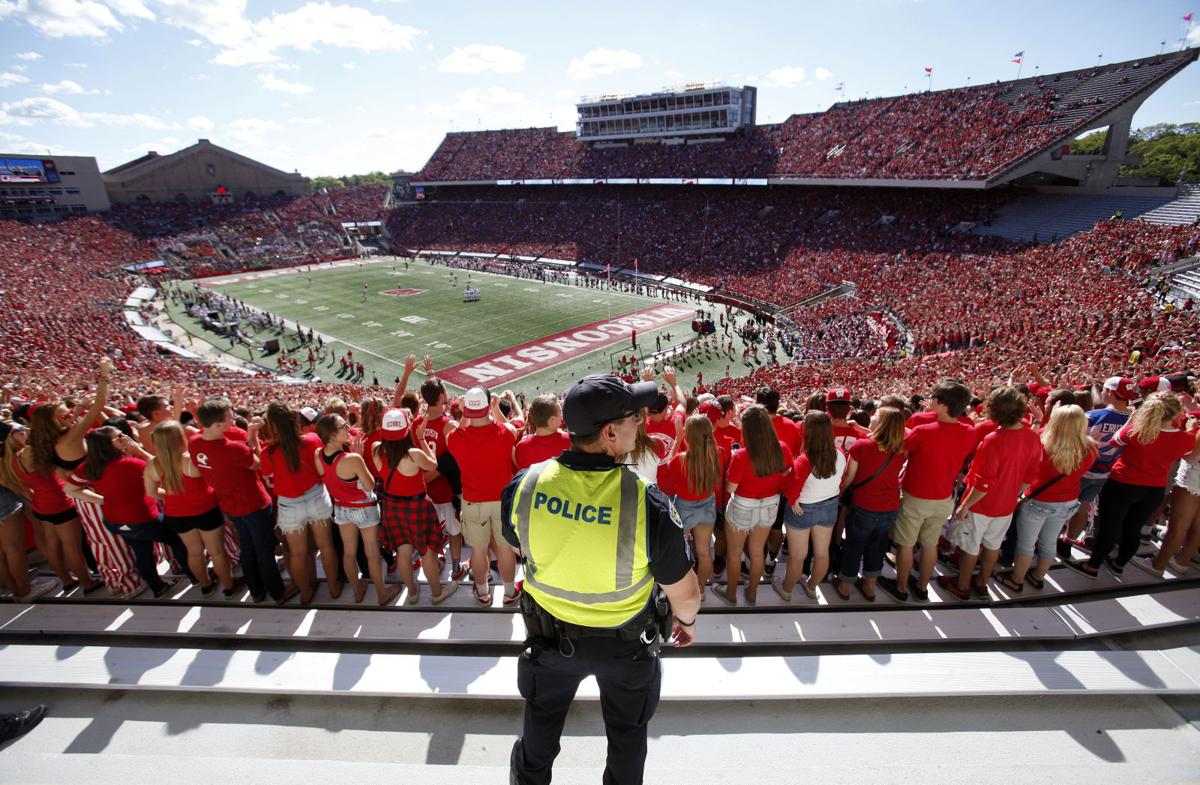 An official warning or statement by your university should be taken seriously and the instructions must be followed. This is true in almost every situation, except if the warning is about a little badger roaming around a university. The University of Colorado, in Boulder, recently sent out a warning to all its students to watch out for a badger sighted on campus. The warning asked the student to stay clear of the badger as it can be extremely dangerous. The students were also asked to contact the authorities through the listed phone number so that authorities can locate and catch the badger.
Understandably, the university issued the warning as it may not be common to have a badger on campus. However, students were not concerned about a badger on campus. Most students found the warning as funny. Some even made fun of the University for issuing such a silly warning. There were a lot of comments on social media and online university forums. The University of Wisconsin, a rival of the University of Colorado, took the opportunity to make fun of what they thought was a ridiculous warning. They replied to the warning by posting: "Badgers are ferocious, can confirm. Will call em' back to Wisconsin".
The University of Colorado got the wildlife state officials involved to safely handle the situation. The animal was last sighted on the stairs along Broadway St, near Henderson Building. The badger was able to evade the authorities, who asked for help from the students to locate the sneaky animal. The officials were not too concerned about not being able to catch the animal. They said that badgers were not dangerous and are usually very elusive creatures. The wildlife officials state that badgers are often group together in Estes Park. They are not predatory animals and would not go after people until and unless they are provoked.
The campus representative was of a different option and though badgers can be dangerous and that was the reason why the university thought it was necessary to warn the students. The university was not concerned about being ridiculed. For them, the safety of the students and staff is of the highest importance. They wanted the wildlife officials to safely catch the animal and release it in its natural habitat, away from the campus.
The campus later clarified that while badgers may not be rare for the state of Colorado, they are usually not spotted on campus. The fact that the badger was not its natural habitat, made the university officials wary of the badger. They believed it could be possible that the badger might react violently when approached by students or staff. The university was glad no one got hurt and the student found it amusing. The university and student are ready to move on from the episode, but he folks at University of Wisconsin might not let them forget it so quickly
The American badger is a small flat-bodied animal, known for being its grumpy attitude. Typically, about 2 feet long and weighs less than 25 lbs. They are adept at digging and have sharp claws. When threatened, they can get violent. Their shovel-like claws, strong jaws, and sharp teeth have all the power needed to rip apart prey. Mice, prairie dogs, and birds are the favorite prey for badgers.
The population of badgers is not under a threat but is declining Agriculture and urban expansion have let to shrinking habitat for badgers. This is probably why more badgers are being spotted in urban locations. According to national geographic, the poisoning and shooting of prairie dogs have also contributed to the decline of badgers.