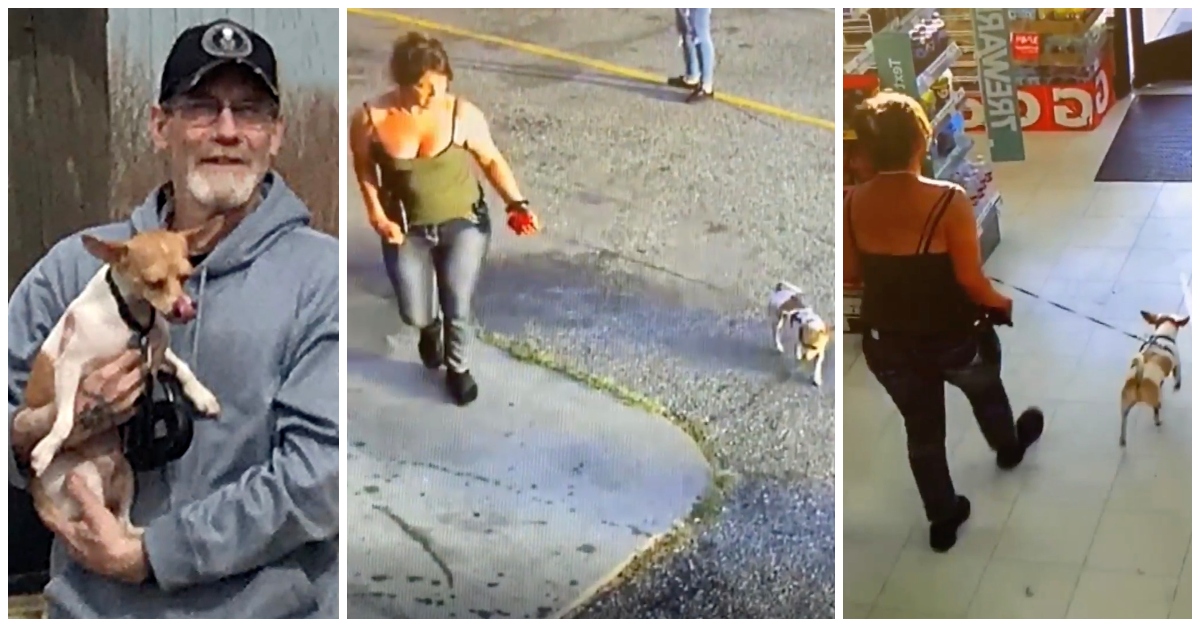 A Not So Warm and Furry Story
You know those stories you run across where someone does something so sweet you have to hold the tears back? They give you warm and fuzzy feelings, and you gain a little more faith in humanity, even if just for a moment. You know those stories I am talking about. Well, sorry to disappoint, but this is not one of those stories. In fact, it is the exact opposite.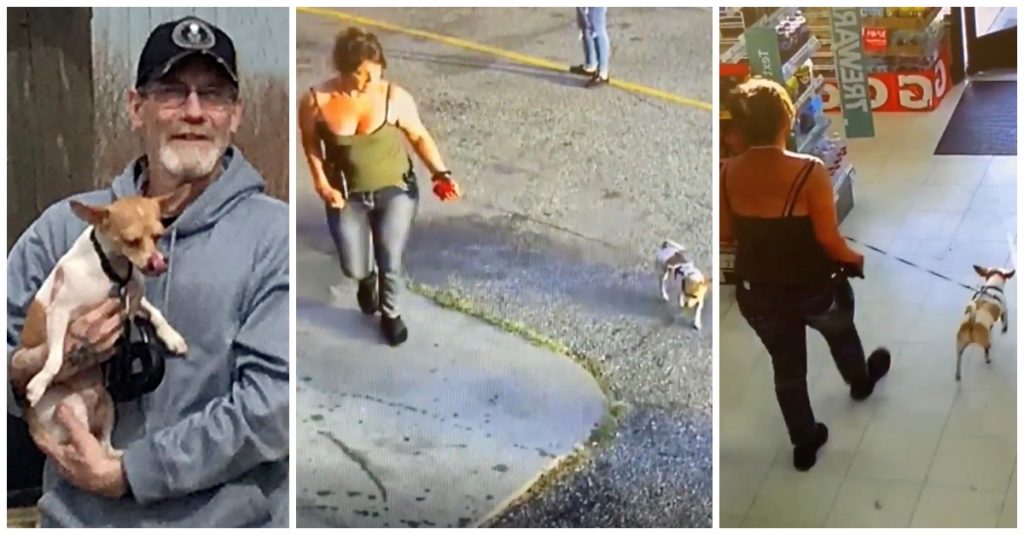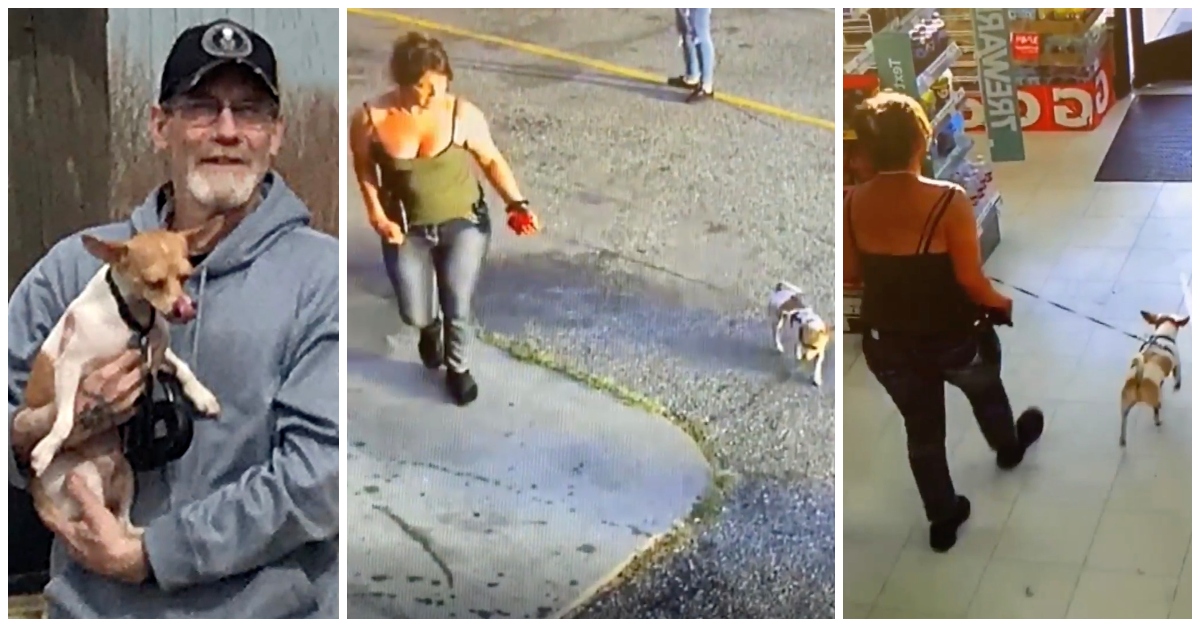 In Longmont, Colorado on July 30, Robert Corbey and Sampson, his faithful four legged companion, were out for a stroll. Sampson was more than just a dog, though. He was the registered therapy dog of Mr. Corbey, who suffered from depression and other mental health issues. Sampson was something of a lifeline for him.
As they made their way to the local convenience store on that fateful day, Mr. Corbey had a seizure and fell to the ground. Shocked and frightened, eyewitnesses ran to the man's aid to call for help and anything else they could do. Where was his Chihuahua, Sampson, during all of this? Being dognapped from his loving owner by a woman who decided to take advantage of such a sad situation.
I know that it is impossible to know exactly what you would do until you are faced with a situation. Even so, I am fairly certain that neither I nor anyone I know would steal a dying man's dog. Actually, I cannot imagine anyone would, but I have now been proven wrong. Fellow convenience store patron Melody Mellon was seen walking away with poor Sampson as he turns to look at his loving master. It turns out that this would be the last time he saw Mr. Corbey alive.
Ms. Mellon was caught on surveillance cameras, but no one recognized the woman. This horrible act left Mr. Corbey's family devastated at the loss of two family members, and a community shocked and angry. Police issued a statement to get the word out about Sampson, which led to a tip and quick rescue of the dog. He was returned to Mr. Corbey's family. They then took Sampson to say goodbye at the funeral home where he sat atop his owner's casket.
Melody Mellon was not around when Sampson was found. She had actually given the poor thing away to someone else. Though it was a bit of a frustration to not arrest the guilty party, she was not free for long. In an odd twist of fate, she was arrested on August 1 in connection with an ongoing stolen truck investigation. As it turns out, dognapping was not her only offense. She had multiple outstanding warrants and soon found herself in the Boulder County Jail. Though this is some level of justice, it does not give Sampson back his last moments with Mr. Corbey. His family, though, is happy to have his lovable pooch back, so maybe there is a little bit of a happy ending, after all.
Drew Carey's Beyond Generous Gesture to Support Striking Writers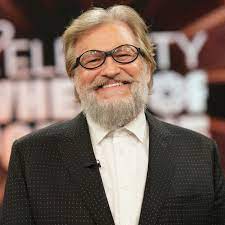 In times of struggle, acts of kindness and generosity can bring hope and relief to those in need. Drew Carey, a well-known television personality, has once again shown his compassion by providing daily lunches for members of the Writer's Guild of America (WGA) who are currently on strike. This remarkable gesture is helping to alleviate some of the financial strain faced by these hardworking individuals.
Drew Carey is graciously covering the expenses at two local businesses for WGA members who show their guild card. The two restaurants involved in this endeavor are Bob's Big Boy in Burbank and Swingers Diner on Beverly. With every meal, Drew is estimated to be spending thousands of dollars per day to ensure that these writers are well-fed during this challenging time.
This is not the first time that Drew Carey has demonstrated his support for the WGA. During the 2007 strike, he generously provided lunches to struggling writers for two consecutive months. His commitment to helping others in need has not wavered over the years, and he continues to be a beacon of kindness.
The gratitude expressed by the WGA members for Drew's actions is overwhelming. Many writers have taken to social media to share their appreciation and to highlight the impact of his generosity. One writer tweeted, "Drew bought me lunch for two months straight in '07 when I was struggling with that WGA strike. In a better place now, but Drew continues to be a good dude." The outpouring of thanks and support from the WGA community is a testament to the positive effect that Drew's kind gestures have on their lives.
The participating restaurants have become a gathering place for WGA members, who are not only enjoying the delicious meals but also feeling the love and support from Drew. The writers express their gratitude repeatedly, and the staff at the restaurants are grateful to be part of this compassionate act. They feel privileged to play a role in facilitating Drew's generosity and witness the joy it brings to those in need.
Being a writer can be challenging, with periods of financial uncertainty and limited opportunities. The current strike has exacerbated these difficulties, making every complimentary meal a significant relief for the writers. As one member explained, "They're very, very happy and they're very, very thankful to Drew." The impact of Drew's support goes beyond a single meal—it represents a lifeline for those facing financial hardships during the strike.
Drew Carey's unwavering commitment to supporting the WGA and his genuine care for those in need is truly commendable. His actions remind us of the power of kindness and the difference one person can make in the lives of others. As the strike continues, the lunches provided by Drew serve as a ray of hope and a reminder that the writing community is not alone in their fight.
In times of hardship, it is heartwarming to see individuals like Drew Carey step forward and offer their support. His kindness and generosity are an inspiration to us all, and his contributions to the well-being of the WGA members are deeply appreciated.