A New Study Shows Cats Do Love Their Owners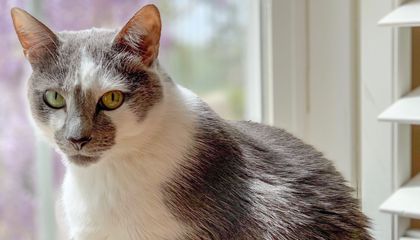 There are lots of people who have pets and one of the most common is the housecat. Those who have experience living with a cat probably understand why these animals are so popular. They are fluffy, cuddly, and purr beautifully. At the same time, even though families love their cats, there is always that nagging feeling in the back of one's mind, wondering if their cat actually loves them back. Sometimes, the cat seems like a member of the family; however, this typically centers around feeding time. At other times, cats might seem like they have everyone and everything. This is typically around the time that cats are bathed. It seems like the love of a cat is conditional more than anything else; however, a recently published research study is looking to change all of this.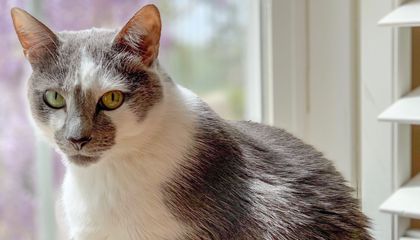 A team of researchers recently conducted a research study at Oregon State University. The researchers ultimately decided that cats do form secure, meaningful attachments to their owners. This means that cats have feelings that are similar to those of dogs and babies. Furthermore, these findings were even published in the peer-reviewed journal Current Biology. In the research study, the scientists took more than 100 cats and their owners. They tested the cats using a method that was put together back in the 1970s that was used to study the bond that formed between children and their parents. Then, the researchers tried to figure out whether or not the cats were forming attachments in a manner similar to parents and babies.
During the study, the cat was placed in a room with its owner for two minutes. After this, the owner left the room for a period of two minutes. Then, the owner came back into the room. The researchers used the change in the way that cats responded to decide how strong the attachment was between the owner and the cat. Out of the cats studied, close to two-thirds of the cats showed signs of a secure attachment. This means that the cats show signs of trust in their owner. They rely on their owner to take care of the cats' needs, such as food, and will greet the owner upon returning. This is a key finding in deciding whether or not cats love their owners.
The results of this study show that it is important for owners to know that their cats rely on them for their own survival and well-being. When cats have a sense of anxiety or insecurity, they often look to their owners for strength and support. This is not unlike children and parents. Therefore, owners need to keep their cats' needs in mind. Some of the signs that cats are a bit insecure include running away, hiding, and other similar behaviors. While this behavior is often stereotyped as cats being unpleasant, this behavior can have important implications for the feeling of the animal. Owners need to pay attention to this behavior and respond appropriately.
In the end, this study shows that cats do indeed love their owners. Therefore, anyone who is wondering whether or not their cat loves them back can rest easy at night. It is important for owners to act in a way that will further this attachment. Showing love and support for a pet, including a cat, can go a long way. These results are not that different from the feelings that dogs and babies have for their counterparts. Everyone who owns a cat should keep this in mind when deciding how they are going to interact with their beloved pet.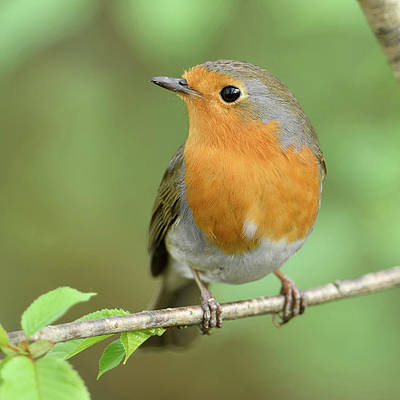 The color peach is most associated with the fruit of the same name. Apart from the fruit and a few flowers, the color peach is not commonly found in nature. There are certainly very few animals that have any shades of peach. However, there is one breed in birds that do display the color peach on its chest. The Eurasian Bullfinch is a small-size but bulky looking bird that is native to Europe and certain regions of Asia. Their range of travel is estimated to be around ten million square kilometers. Their preferred habitat parks, gardens, hedges, trees, and agricultural areas. They get their name from the bull-shaped head. Parts of the upper body are colored grey while the feathers are a mixture of black and white. The legs and feet are pinkish-brown in color. Juvenile bullfinch birds have the same shape as adult birds but they don't have the same colors. The young ones are mostly grey and brown.
For breeding purposes, the Eurasian Bullfinch nests in tall bushes. They lay about 4-7 eggs. The chest is often mistakenly described as red, but it is as peach as it gets. The males have brighter colors, while the females have a slightly beige color on their chest. Their unique color makes them easily recognizable from other birds with similar size and shape. Although the bird has a bulky shape, it is considered a small to medium-sized bird.
They are social creatures and are often found in pairs or groups. They are mostly found busy looking for seeds. Only 10% of BTO Garden BirdWatch gardens have the Bullfinch. Their shy and reclusive personality makes them a rare bird to fine. Although they mostly eat seeds, for their young ones do they occasionally feed on insects. Initially, they were mostly found in woodlands but have now slowly moved to gardens too. Although they migrate during winter months, mostly they stay in the same spot throughout their lives. If you are looking to spot one, try to look for them in a suburban garden with scrubs or thick hedgerows. They prefer to find a thick cover for the nests. As food supply has become more scattered, it has forced the bullfinch to travel more often.
There are reclusive in personality and shy away from human contact. During colder months, they migrate to southern regions of Europe and Asia. Their diet mostly consists of seeds from plants such as ash, elm, and nettle. Their liking for flower buds made them be considered as a pest of fruit trees. Although they are not considered to be an endangered species, their population has seen a decline due to the loss of arable weeds and new agricultural practices.
One of the unique features of the Eurasian Bullfinch is its ability to store seeds in a small sac at the bottom of their mouths. This feature is useful when they have to bring back seeds from long distances for their young ones. Amongst the finch species of bird, the Bullfinch is the only bird that has evolved into adapting this remarkable sac in the mouth.
Another stunning feature of the Eurasian Bullfinch is their singing ability. They have a beautiful soft and subtle call. When the male seeks to attract the females, it uses a soft tone mostly audible to other bullfinch birds only. The call from the male is a polite descending set of notes, repeated at specific intervals. The bullfinch is also skillful in mimicry and is popular birds to keep as pets. They are even able to follow tunes played to them.