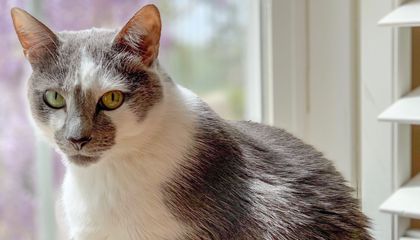 A New Study Shows Cats Do Love Their Owners
There are lots of people who have pets and one of the most common is the housecat. Those who have experience living with a cat probably understand why these animals are so popular. They are fluffy, cuddly, and purr beautifully. At the same time, even though families love their cats, there is always that nagging feeling in the back of one's mind, wondering if their cat actually loves them back. Sometimes, the cat seems like a member of the family; however, this typically centers around feeding time. At other times, cats might seem like they have everyone and everything. This is typically around the time that cats are bathed. It seems like the love of a cat is conditional more than anything else; however, a recently published research study is looking to change all of this.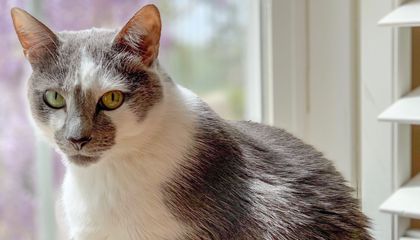 A team of researchers recently conducted a research study at Oregon State University. The researchers ultimately decided that cats do form secure, meaningful attachments to their owners. This means that cats have feelings that are similar to those of dogs and babies. Furthermore, these findings were even published in the peer-reviewed journal Current Biology. In the research study, the scientists took more than 100 cats and their owners. They tested the cats using a method that was put together back in the 1970s that was used to study the bond that formed between children and their parents. Then, the researchers tried to figure out whether or not the cats were forming attachments in a manner similar to parents and babies.
During the study, the cat was placed in a room with its owner for two minutes. After this, the owner left the room for a period of two minutes. Then, the owner came back into the room. The researchers used the change in the way that cats responded to decide how strong the attachment was between the owner and the cat. Out of the cats studied, close to two-thirds of the cats showed signs of a secure attachment. This means that the cats show signs of trust in their owner. They rely on their owner to take care of the cats' needs, such as food, and will greet the owner upon returning. This is a key finding in deciding whether or not cats love their owners.
The results of this study show that it is important for owners to know that their cats rely on them for their own survival and well-being. When cats have a sense of anxiety or insecurity, they often look to their owners for strength and support. This is not unlike children and parents. Therefore, owners need to keep their cats' needs in mind. Some of the signs that cats are a bit insecure include running away, hiding, and other similar behaviors. While this behavior is often stereotyped as cats being unpleasant, this behavior can have important implications for the feeling of the animal. Owners need to pay attention to this behavior and respond appropriately.
In the end, this study shows that cats do indeed love their owners. Therefore, anyone who is wondering whether or not their cat loves them back can rest easy at night. It is important for owners to act in a way that will further this attachment. Showing love and support for a pet, including a cat, can go a long way. These results are not that different from the feelings that dogs and babies have for their counterparts. Everyone who owns a cat should keep this in mind when deciding how they are going to interact with their beloved pet.
Dog Trainer and Dog Groomer Get Married Accompanied By Their Best Friends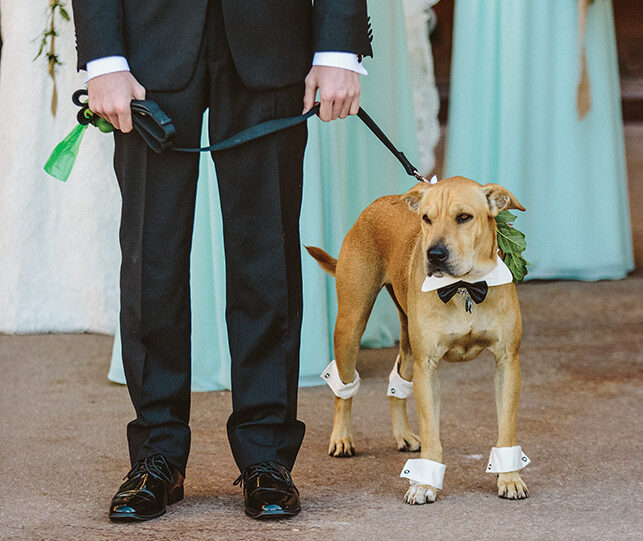 Weddings Are for Sharing With Loved Ones
When people get married, they spend one perfect day with their most loved friends and family. While many people only think about their human friends and family, there are a lot of people who could never imagine starting this important new chapter in their lives without their beloved pets. In fact, many people might have to admit, if they were being honest, that they loved their pets more than some of the relatives who came to the wedding, especially if they felt obligated to invite some relatives they rarely see and barely know.
Some People Already Spend Their Lives With Pets
Anyone who works full-time as a dog trainer or groomer already spends most of their working days with animals. They see dogs all day long, and they make the choice to do so because of many reasons. Working with pets is rewarding on many levels. Especially if you see the same dogs again and again, you form a close bond. Communicating with pets is therapeutic and generally far less stressful than dealing with humans. The people who work with dogs don't get sick of dogs and try to go home to a quiet house; they tend to have larger pet families than average.
A Dog Trainer and a Dog Groomer Tie the Knot
Paul and Annette Anthony are typical in that they work with dogs as a profession, and they have a large pet family. On the day they got married, their family consisted of 2 humans and 9 canines. Both Paul and Annette admitted that their pets were more to them than just fun — their beloved dogs also helped them get through rough times in their lives, including personal tragedies. Annette's German Shepherd Pesci is even an emotional support animal, helping her to deal with severe anxiety and depression. There was no way that their pets were going to be left out of the most important day of their lives going forward.
Canine Best Man
Paul's service dog Finn has earned his retirement. Finn has competed in over 40 events, earning titles and even setting records. He was also there for Paul when Paul developed PTSD after being at the scene of the deadliest plane crash in Pennsylvania's history. Finn was the one who helped with the proposal, giving Annette the ring with a note asking her to marry his dad. It was only fitting that Finn ended up being one of the best men at the wedding too.
A Family Affair
All 9 dogs walked down the aisle and stayed throughout the ceremony. Annette's dog Pesci even came to comfort her during the ceremony when she started to cry from happiness because he wanted to make sure his momma was all right. Whether you want to use your dogs in the ceremony as ring bearers, best men, or flower girls, or if you just want them to be present, it makes sense to have your pets help you celebrate such an important day in your life.