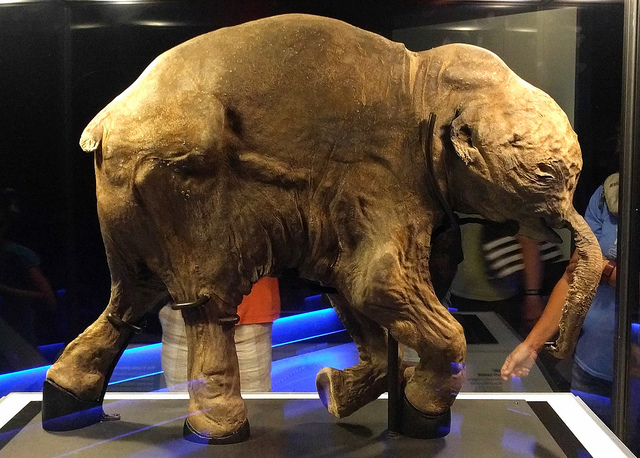 A New Baby Frozen Mammoth Discovery in Canada
Finding parts of an ancient animal tends to be par for the course for many paleontologists and researchers focused on gaining a better understanding of the biological past. And in the case of the mammoths, most times bones and assembly are spread far and wide, with some left where they landed and others used or carried for food or tools. So, to find an entire woolly mammoth complete and intact, and a juvenile at that, is a serious paleontological treasure.
Aged by estimates to an approximate 30,000 years, a mummified baby woolly mammoth was discovered during gold mining operations. The location is deep in Canada's wilderness in the Klondike Region. The territory is within the title and ownership of the Tr'ondek Hwech'in First Nation who will now also retain title to the mammoth discovery as well.
In terms of biological record, the recent baby mammoth discovery is comparable to the one found in 2007 in Russia's Siberia region, and it may even be more complete. Based on results tested so far and evaluated, the specimen is assumed to be a baby female of the species, and it was already sizeable when it perished. The local tribespeople have named it Nun cho ga, which is a literal description of the find, "big baby animal." For researchers, however, the discovery goes far deeper. The level of preservation and recovery is intense, giving them a whole new portfolio of material on which to study and know more about the mammoths that once trekked the colder parts of the world regularly in large herds.
The last major baby mammoth find was more than 70 years ago in 1948. That find was also in a gold mining operation, but in Alaska instead. Like so many discoveries during mining, the current mammoth specimen was located when the given miner involved was working a bulldozer and hit something that didn't feel right. Trained to watch out for such anomalies, the driver immediately stopped and called for a supervisor to confirm what he thought might be going on. Sure enough, there was the baby mammoth's body now exposed for the first time in probably thousands of years since it passed away. Much of the mammoth had been preserved in deep mud, protecting it from the air and deterioration, similar to how the British bogs have protected archaeological finds from oxidation as well.
With careful work and fast stabilization, the baby mammoth will be preserved and then studied for years to come, adding extensive new material for researchers to work with. No surprise, the biological journal world will be buzzing for a while based on this new Canadian discovery.
Missing Hiker Spotted By Train Passenger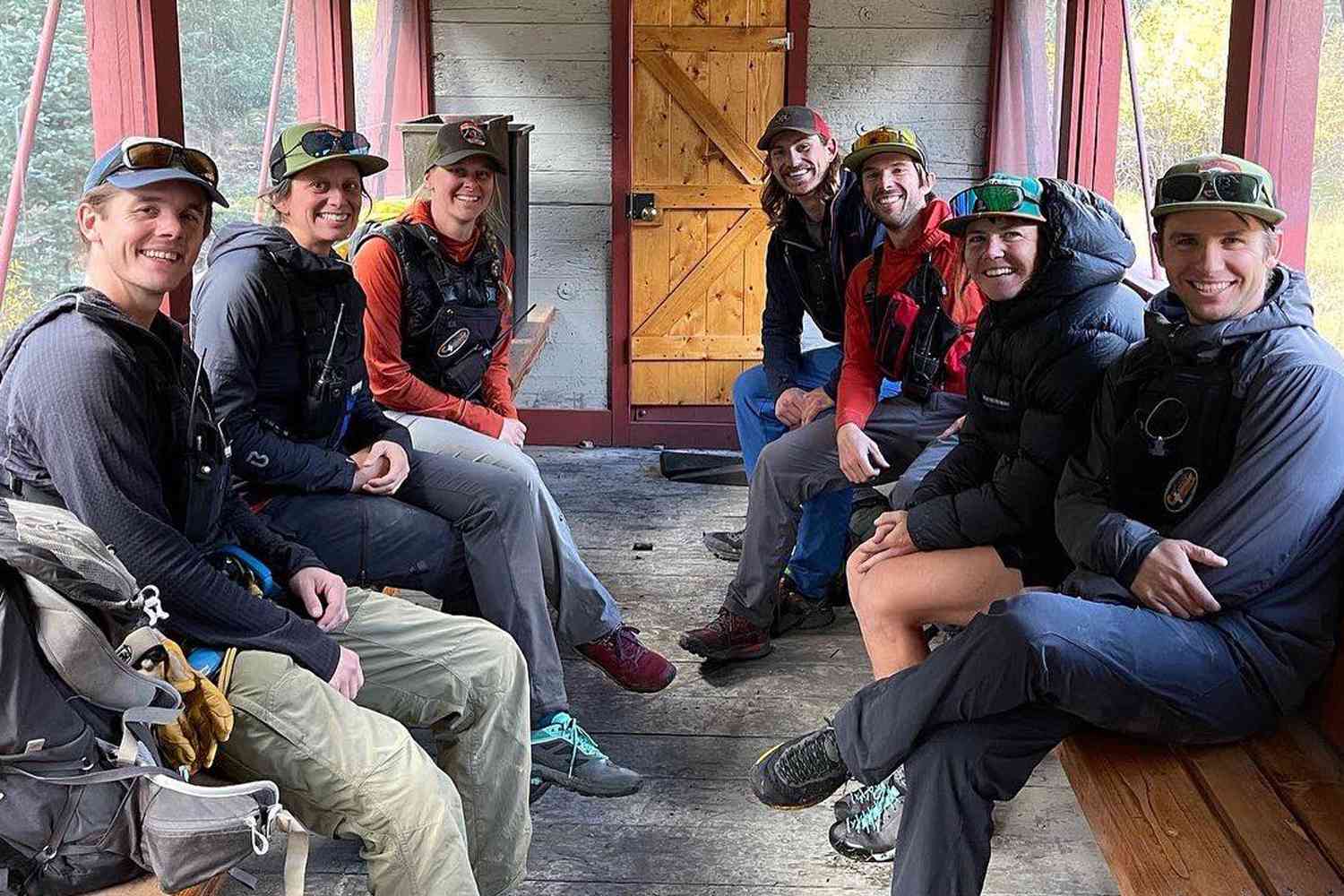 Day Trip Turns Into Two-Day Trip
A young woman hiking in Colorado found herself completely unprepared when she fell down a 90-foot cliff, becoming badly injured. A New Mexico native, the hiker left the trail in search of better photo opportunities. While trying to take pictures of the beautiful scenery, she lost her footing and could not prevent her accident. Her injuries included a broken leg and possible concussion, and she may have been unconscious for several hours. Because she only planned to be out during the day, the hiker only had enough supplies to last for a short time. Her clothes were suitable for a day trip, but not warm enough for nights in the area.
Injured Hiker Starts by Helping Herself
In her 20s, the hiker survived for two days with her injuries, but it is unknown how much longer she could have gone on without food, water, or medical aid. Because of her will to live, she managed to crawl to an area where she was more likely to be visible to passing travelers. The Animas River was cold and moving quickly, but the injured hiker managed to make it close to the riverbank. On the other side of the river, she could hear and see the train passing.
Train Passenger Becomes Unlikely Hero
Luckily for the injured hiker, at least one of the passing trains was a passenger train. One of the passengers was enjoying the view through the area and paying attention to the landscape, probably hoping for interesting sights and animal spotting. There is no doubt that she was surprised to see a human hand waving for help, but she did what all heroes do and acted immediately. The woman who spotted the injured hiker immediately notified the train officials so that they could notify the train company and find a train that could stop and see what was going on with the person waving.
Qualified Heroes
The engineer and fireman on the next train were a married couple who knew how to help injured people in emergencies. Nick and Kylah Breeden were on the next passing train, and they willingly stopped to help. Over 300 passengers waited while the couple checked out the situation, and Kylah stayed behind when it became clear that the hiker could not be transported across the river without extra help.
Kylah is a trained paramedic and she stayed with the hiker while waiting for help. The hiker needed to be transported across the river on a backboard because of her injuries. Then a gurney took her to a waiting helecopter.
Willing Heroes
If not for the actions of all those people, the hiker would doubtless have stayed alone without help. Many of the people who helped did so as part of their jobs, but they went above and beyond, such as when Kylah Breeden stayed overnight with the hiker while waiting for help. But none of it would have been possible if the train passenger simply wanting to enjoy the scenery didn't notice and immediately find help.