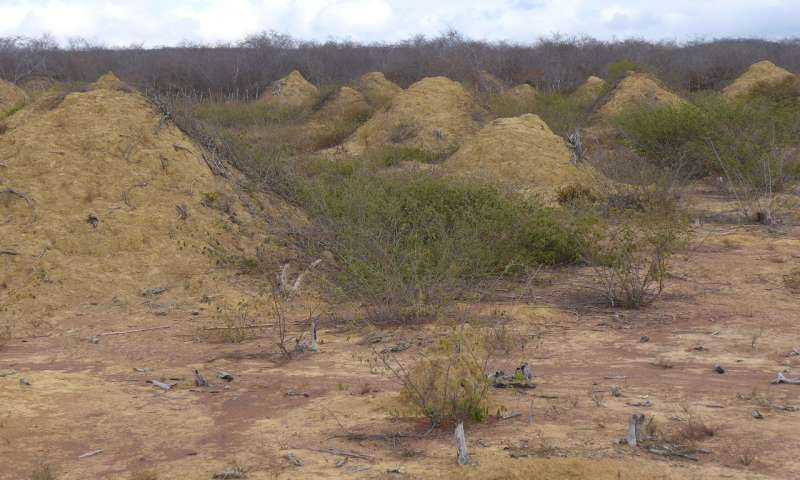 A Natural Wonder: The Incredible Termite Mounds of Brazil
Visible from space, the eastern section of Brazil holds a dramatic count of 200 million massive mounds of earth, all created by creatures that barely measure ½ of an inch long. Created solely by termites, these mysterious cones of earth measure 30 feet wide at the base and stand 6-13 feet tall.
When contemplating the size of these mounds, it becomes staggeringly hard to grasp that an insect is capable of creating something this large. Known as the murundus, these mounds are fashioned in a honeycomb pattern, separated by about 60 feet from each other.
No one has studied the structure of these mounds more carefully than environmentalist Roy Funch, who has researched the murundus of Brazil for the past 30 years. Funch has no doubt that these mounds are created by termites. He explains, "I've seen termites building the mounds with my own eyes."
Through his extensive research with colleagues, Funch has provided us with a glimpse into how termites create these vast mounds of earth, which cover an area as large as Great Britain.
He explains that as the termite workers are foraging leaves, they excavate their nest by building a vertical tube rising upward. He notes that this tube doesn't have an opening at the top like a chimney does. Instead it has a few small side-holes around its rim. By simply excavating their nest, they throw soil out of these holes, which leads to a cone shape being created.
With such a vast amount of these massive mounds, one might assume that each mound houses its own large termite colony. However, Funch's research has shown differently.
He collected soldiers from beneath different mounds to see if they would fight with each other. What he found was that a single colony can make their home beneath many different mounds.
In their search for fallen foliage, these termites need to expand their territory to cover a large amount of forested land. To accomplish this, they build a network of tunnels, with the intention of traveling from one mound to the next.
Paul Hanson, a colleague of Funch performed an experiment to determine the age of the murundus. He analyzed grains of sand from the center of 11 different mounds. The method he used was able to determine when the grains were last exposed to sunlight. This allowed him to determine when the first grains were buried, to identify when construction on the mound began.
Here is what his research found. The youngest mound was 690 years old, and the oldest was 3,820 years old! Obviously, termites don't have this long of a lifespan. Researchers have yet to determine whether succeeding generations of termites take over these mounds, or if the mounds lay unused for hundreds of years.
Need another comparison to grasp the sheer size of these termite colonies? Through satellite imagery, the murundus of eastern Brazil have been proven to occupy 4,000 times the amount of space as the Great Pyramid of Giza. Who would have known that such a little creature could pack such a punch?

Grandpa Rudy Noorlander's Remarkable Recovery After Grizzly Bear Attack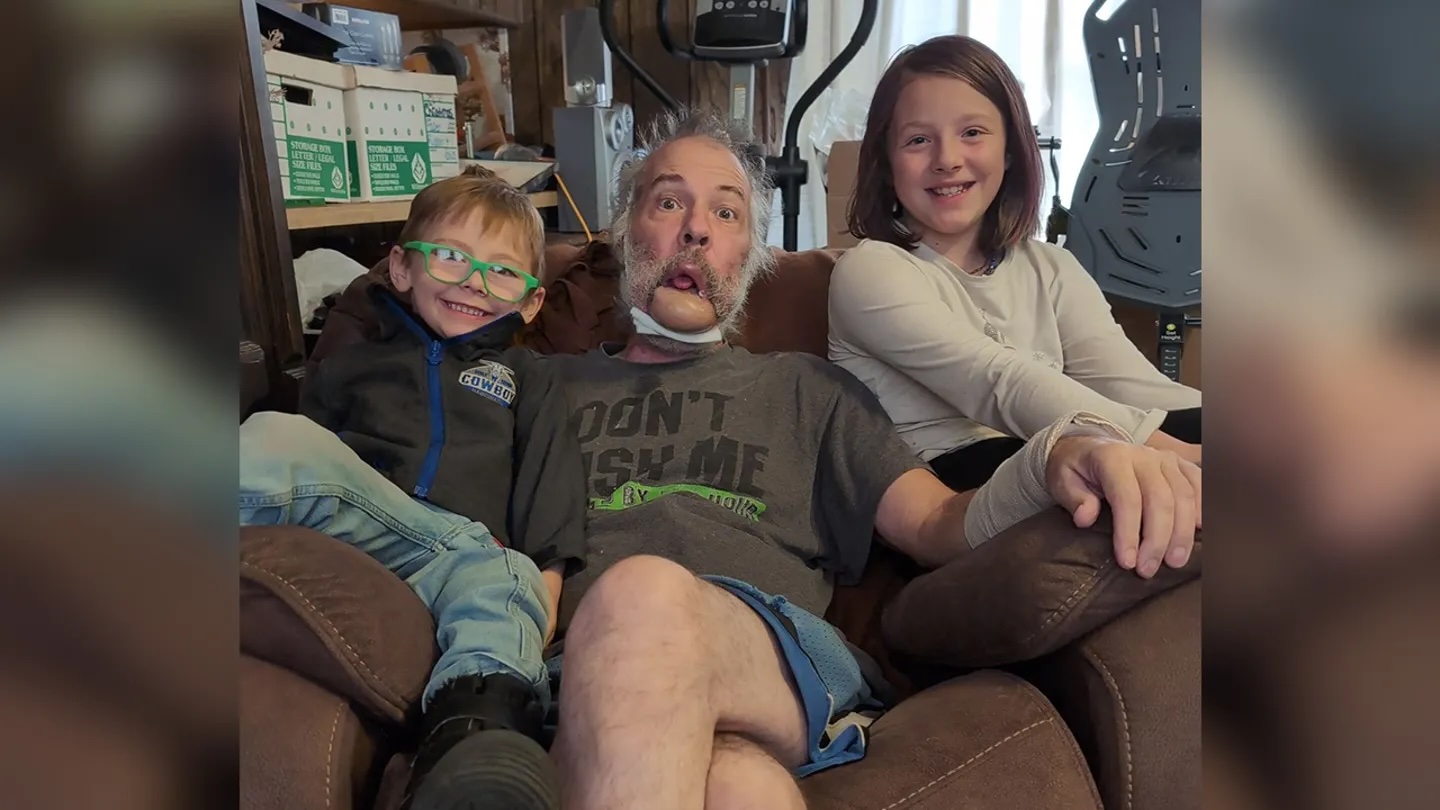 In the rugged wilderness of Montana, a brave 61-year-old man named Rudy Noorlander faced a terrifying encounter with a 9-foot-tall grizzly bear that left him with a ripped-off jaw. Despite this harrowing experience, Rudy's indomitable spirit and determination to recover have amazed his family and community.
On September 8th, while helping a father and son track a shot deer in Custer Gallatin National Forest, Rudy unexpectedly crossed paths with the massive grizzly bear. In a moment of sheer surprise, the bear attacked him, resulting in what Rudy humorously described as the "most disgusting French kiss of his life." The bear tore into his lower jaw, leaving Rudy in a life-threatening situation.
Recalling the traumatic incident, Rudy shared that the attack happened so quickly that he couldn't deploy his bear spray in time, and a misfire from his gun further complicated the situation. Desperate to fend off the bear, Rudy resorted to using his hands, but the grizzly clamped onto his lower jaw with incredible force. Despite the unbearable pain and the bear's rancid breath, Rudy valiantly fought for his life.
Miraculously, Rudy survived the ordeal, and he is expected to make a full recovery. Reflecting on the incident, he acknowledged that there were things he could have done differently to change the outcome, but he remains optimistic about the future. Supported by his family, including daughter Ashley, Rudy jokingly declared that he's going to be "like Rambo out there" in the Montana wilderness.
Despite facing one of the most challenging moments of his life, Rudy Noorlander maintains a positive and resilient attitude. Describing him as the "most positive person" she knows, Ashley praised her father's will to live and his fighting spirit. Rudy, a Montana native, owns Alpine Adventures, a snowmobile rental shop in Big Sky, and the incident has strengthened his connection with family, God, and personal growth.
With unwavering faith, Rudy believes that there is a purpose for his survival, and he plans to share his story through church devotionals and inspirational talks. He sees the attack as a turning point that has guided the rest of his life's journey.