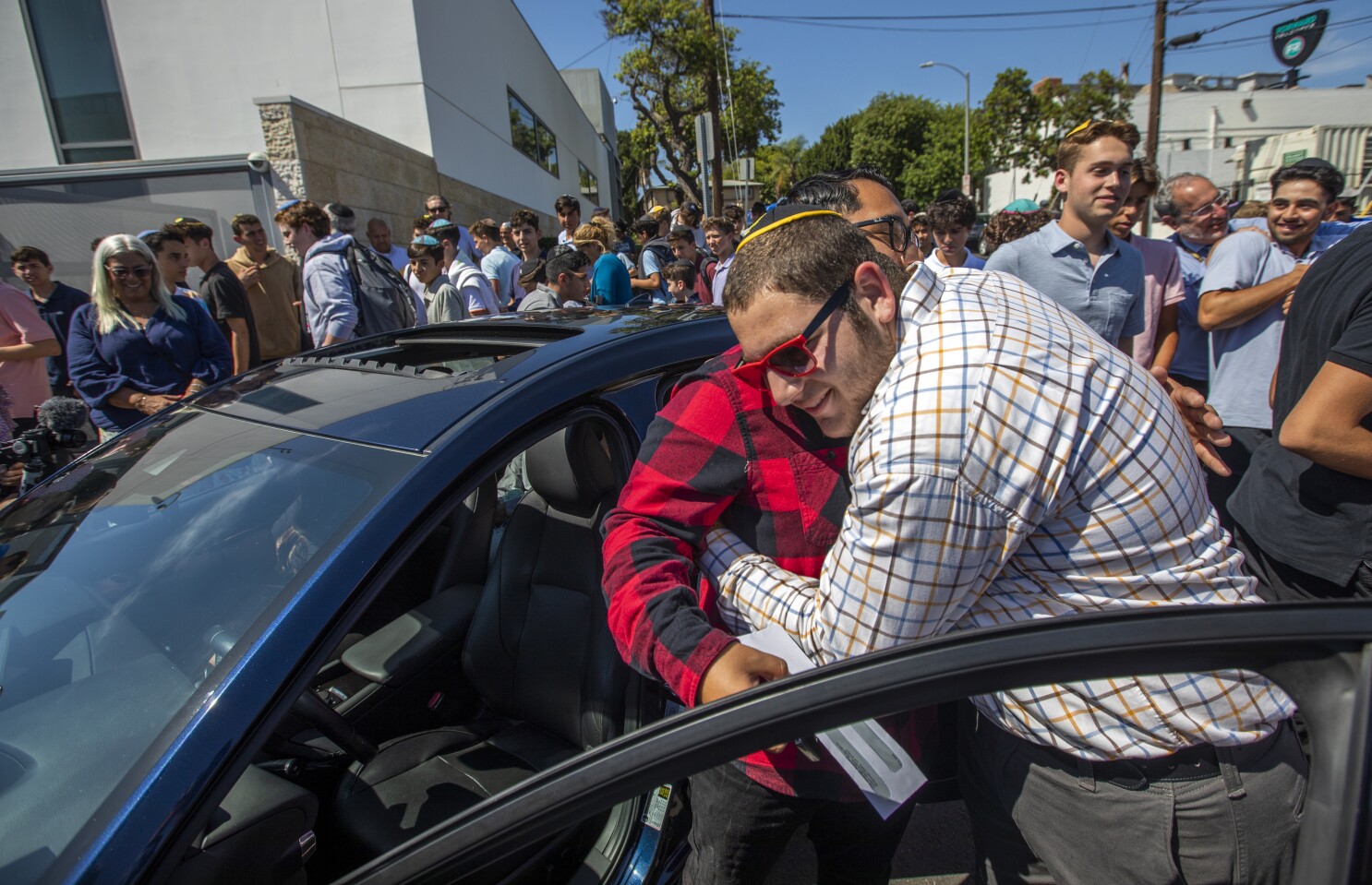 A Math Teacher Gets An Amazing Surprise From His Students
Math teachers and Los Angeles seem to have an odd relationship. Many folks remember the movie "Stand Up & Deliver," which provided a Hollywood version of Jaime Escalante's challenges of teaching math to inner city students and helping them realize more in their education. As it turns out, Julio Castro, another math teacher in the same city years later, made just as much of an impression on his students. While it's not likely that Castro's story will turn into a blockbuster movie, he will definitely be remembered class after class for his influence on helping students learn math.
His life is a definition of discipline. Julio Castro gets up every day at 4:30am in the morning, well before the sun comes up, then he makes his way on a basic push scooter to the Metrolink after navigating six miles of sidewalk, and then another mile to the high school after the train stops. And, by the crack of dawn, Castro was at work, doing his job, getting ready for the first class of the day by 8am. However, the first day of school this year was going to be different. Castro just didn't know it yet.
At 31, the first day of school for 2022 was going to be like every other; a typical teacher introduction, a blurb about what he did over the summer, and then a brief description of which classes Castro was going to cover for the 2022-23 year. While things droned on, Castro had no idea what dozens upon dozens of students had been up to for weeks. Instead of spending the summer lounging, these Los Angeles high school students had been working on fundraising. They had managed to pull together $13,000 to help their high school math teacher get his own working car. The goal was a blue Mazda, something that Castro had mentioned to one of his students how much he liked.
The entire effort had been started much earlier in the year, but it was all kept under wraps. At first, everything seemed pretty crazy and on the wrong side of impossible. However, because of how much of an impact Castro had had on many of the students, they remained committed to making something good happen for him. Everyday he tootled down sideways, to and from the Metrolink, to teach them. Every day, he used public transit, rain or shine, and got them through math, algebra, trig, calculus and all. The man deserved more than just a thanks at the end of the school year.
Even when he was brought into the gym, Castro was completely duped in some kind of teacher appreciation event, giving the teacher basic gift cards as combined thank you's from the students. So when his name was called and Castro went to the podium, it didn't dawn on the math teacher what was going on and why he was being recorded on video and phones. However, Castro had to wait for a presentation first. The students most affected by Castro had made a video in which they talked about and described how much of an impact the math teacher had had on them. Then, the students were dismissed, only to form a human path for Castro to find his way to the blue Mazda sitting outside waiting for him. By this point, the math teacher was entirely confused.
Out of the gym Castro went and realized he had to walk down the tunnel. Each step was more and more of a surprise, with confetti pops and cheering. He had no idea what was going on. And then Castro found himself in front of the blue Mazda. It was a sedan, navy blue, and with black leather seats, the same style and features he had said he wanted years earlier. And Castro's face turned into a big smile as he was floored and hugged by the students he had been so dedicated to as a teacher. With some additional help matching the students' fundraising, they not only got Castro the car, but also a year's worth of fuel and insurance as well. It all added up to a gift of $30,000 approximately.
There wasn't a whole lot of math Castro had to do with his new gift. He was immensely thankful. More importantly, he was fundamentally impressed by how many lives the math teacher had touched.

Missing Hiker Spotted By Train Passenger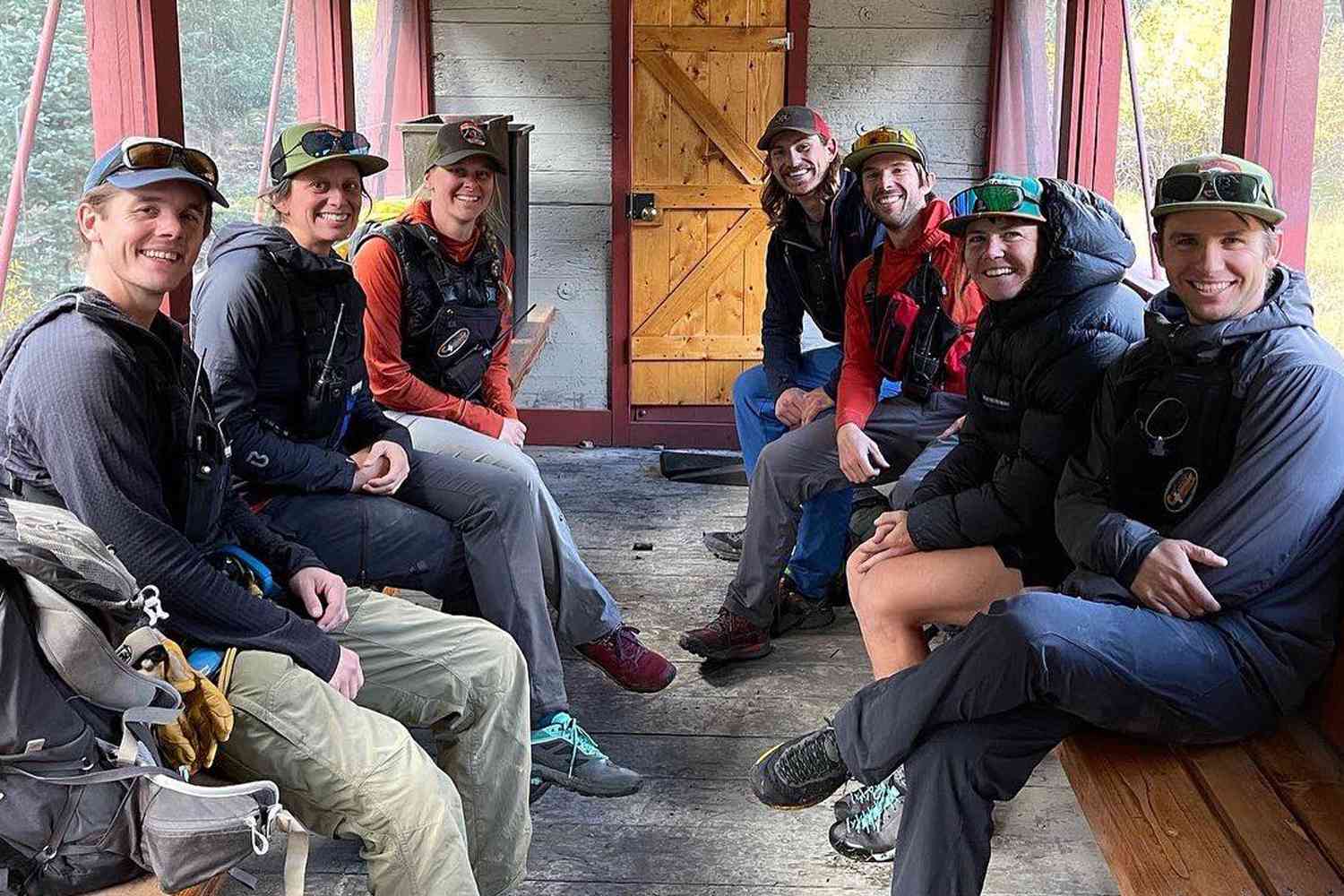 Day Trip Turns Into Two-Day Trip
A young woman hiking in Colorado found herself completely unprepared when she fell down a 90-foot cliff, becoming badly injured. A New Mexico native, the hiker left the trail in search of better photo opportunities. While trying to take pictures of the beautiful scenery, she lost her footing and could not prevent her accident. Her injuries included a broken leg and possible concussion, and she may have been unconscious for several hours. Because she only planned to be out during the day, the hiker only had enough supplies to last for a short time. Her clothes were suitable for a day trip, but not warm enough for nights in the area.
Injured Hiker Starts by Helping Herself
In her 20s, the hiker survived for two days with her injuries, but it is unknown how much longer she could have gone on without food, water, or medical aid. Because of her will to live, she managed to crawl to an area where she was more likely to be visible to passing travelers. The Animas River was cold and moving quickly, but the injured hiker managed to make it close to the riverbank. On the other side of the river, she could hear and see the train passing.
Train Passenger Becomes Unlikely Hero
Luckily for the injured hiker, at least one of the passing trains was a passenger train. One of the passengers was enjoying the view through the area and paying attention to the landscape, probably hoping for interesting sights and animal spotting. There is no doubt that she was surprised to see a human hand waving for help, but she did what all heroes do and acted immediately. The woman who spotted the injured hiker immediately notified the train officials so that they could notify the train company and find a train that could stop and see what was going on with the person waving.
Qualified Heroes
The engineer and fireman on the next train were a married couple who knew how to help injured people in emergencies. Nick and Kylah Breeden were on the next passing train, and they willingly stopped to help. Over 300 passengers waited while the couple checked out the situation, and Kylah stayed behind when it became clear that the hiker could not be transported across the river without extra help.
Kylah is a trained paramedic and she stayed with the hiker while waiting for help. The hiker needed to be transported across the river on a backboard because of her injuries. Then a gurney took her to a waiting helecopter.
Willing Heroes
If not for the actions of all those people, the hiker would doubtless have stayed alone without help. Many of the people who helped did so as part of their jobs, but they went above and beyond, such as when Kylah Breeden stayed overnight with the hiker while waiting for help. But none of it would have been possible if the train passenger simply wanting to enjoy the scenery didn't notice and immediately find help.