A Master Chef Reveals His Secret to a Perfect Hamburger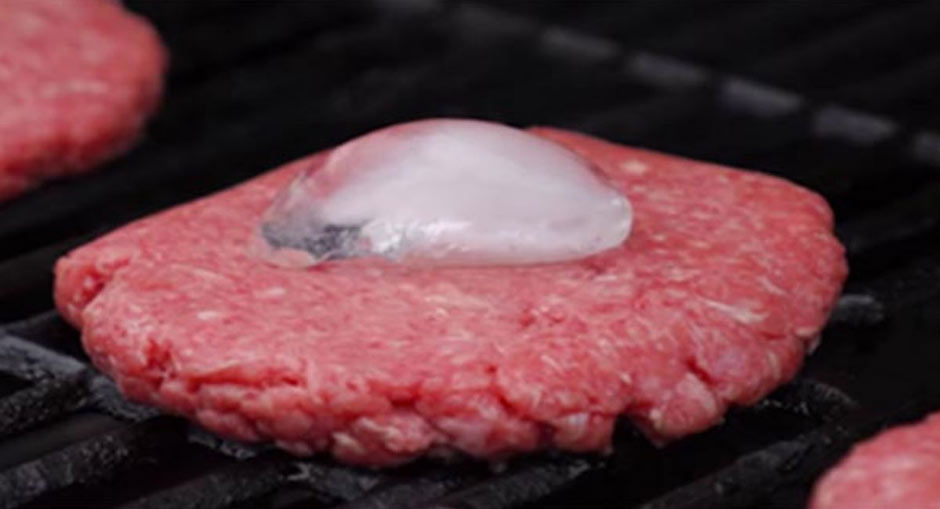 I don't know about you, but I have tried every trick imaginable to grill the perfect hamburger. I have tried special seasonings that others swear by. I have tried putting a thumb print in the middle of my burger, even though, I'm still not exactly sure what that was supposed to do. I have tried salting it, unsalting it, you name it, I have tried it. And yet, it never fails, I often end up with a charred looking hockey puck that no one, including myself, wants to eat.
Many cooks and chefs out there don't like to share their trade secrets. But, despite this I have recently stumbled on the secret to grilling the perfect burger. I learned that there is only one trick you need to know to grill the perfect juiciest hamburger ever. Ice. Yes, you read that properly, one single ice cube is all you need. There isn't some special sauce or some top secret seasoning mixture. It is simple and pure ice. Ice isn't just for cooling down your beverages at the next summer cook out. Now it should be used while grilling your next burger.
The next time you host a cook out, and you want to wow your friends with the juiciest burger you have ever cooked for them. Because let's be real here, who doesn't want to wow their friends with their culinary skills. So, what you need to do is skip all the seasonings because over seasoning can be the death of a burger. It certainly has been the death of mine one too many times. Also, remember this isn't meatloaf, or a spicy meatball, so don't treat it as such by putting in fillers like onions and peppers. Just go for straight meat, but make sure it's high quality ground beef. Since you aren't putting anything extra in your burger, you want to make sure you have the best quality beef you can find.
All you have to do is while forming your hamburger patty, put an ice cube in the middle of it by folding the ice cube into the center of the patty. And that's it folks, that's all you have to do. The heat from the grill does the rest. While the burger is grilling, the ice melts and the moisture is distributed directly into the patty preventing it from drying out and leaving you with a hockey puck. Once you have grilled the burger to perfection, let it rest a few minutes before your guests take a bite. Just like with any other meat, this allows the juices to flow into the burger. Once the burger is cooked, that's when you want to put anything additional on it. Whether you are a burger purist with simple lettuce, tomato and potato bun or you like to go the fancy route with a brioche bun and home made aioli, you must wait until the end to add the on. Just remember, all you need to start with is quality beef and an ice cube. Enjoy!
Why women make capable firefighters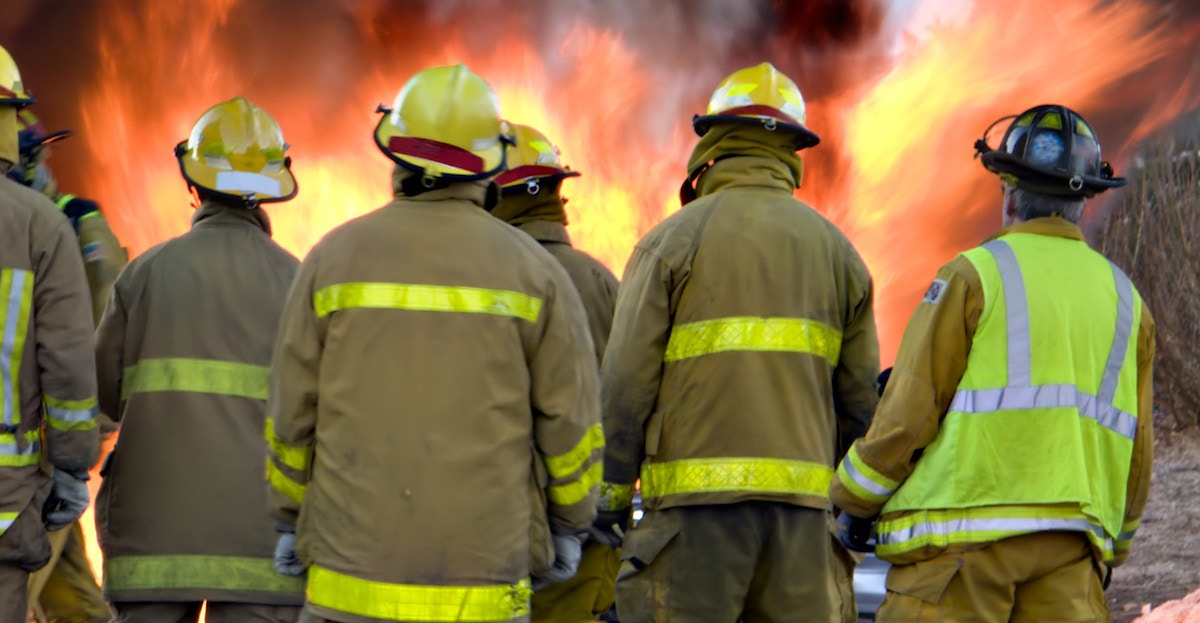 It's unfortunate that the idea persists in society that women are not capable of working as firefighters. As women have become increasingly prominent in other industries that have been traditionally dominated by males such as construction and logging, their numbers on the ranks of firefighting squads continue to remain low.
Take the Fire Department of New York as an example. In 2018, five women succeeded in graduating from New York City's Fire Academy. While some progress has been made for women in the FDNY since the fire department lost a gender discrimination lawsuit back in 1982, there are still fewer than one percent of firefighters for the department who are female. While fire departments in cities such as Seattle, Minneapolis, and Miami have more women, the average for fire departments across the nation is only about five percent female.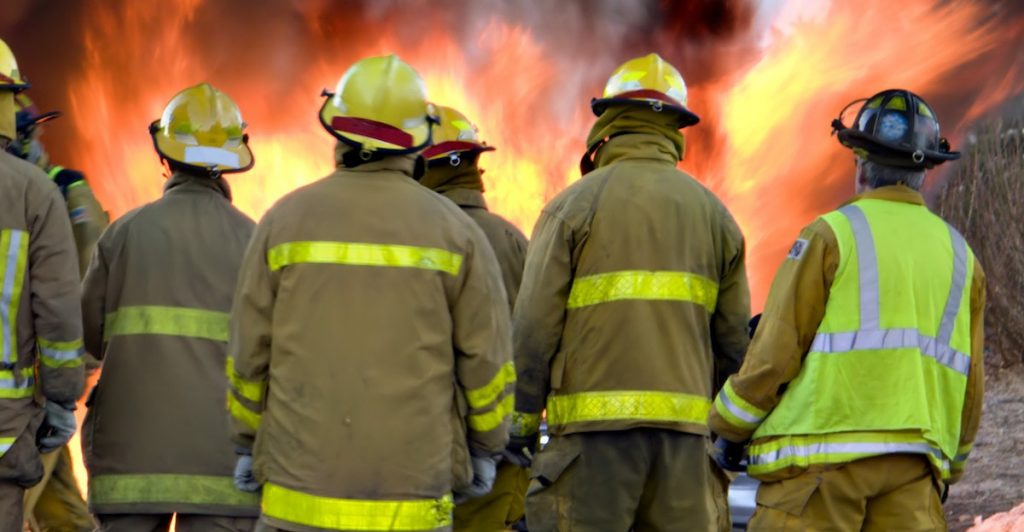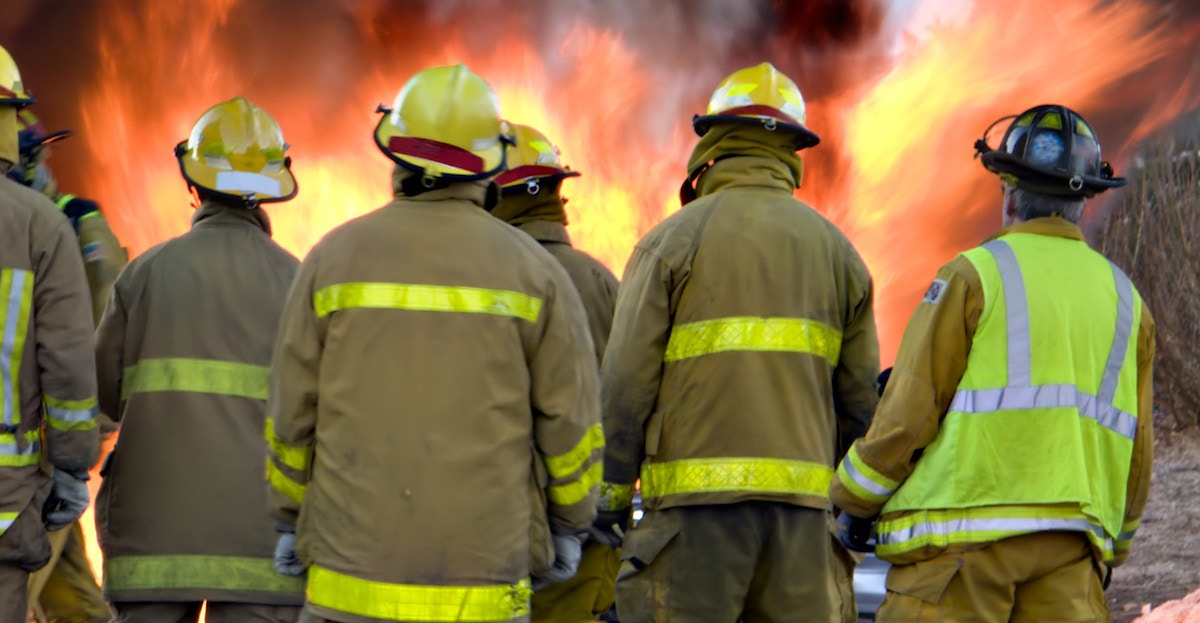 Historically, women have long been successfully putting out fires in this country. Back in 1815, Molly Williams volunteered to serve at the firehouse fo New York City's Oceanus Engine Company No. 11. Williams was a female slave working with a company that was not only all male, but all white as well. Williams was offered a job after she single-handedly handled a call when every man in the company was unable to handle the call because of being infected by the flu.
Another early female firefighter in the US was Emma Vernell. She was 50 years old when she became the first woman to work as a firefighter in the state of New Jersey.
Some people continue to wonder if women are really capable of working as firefighters. One needs only look at statistics to find an answer to this quandary. Consider statistics from the national Candidate Physical Abilities Test that firefighters need to pass. In 2008, 70 percent of all women who took the exam passed. This figure is not significantly far behind the percentage of men who passed the exam. In the same year, 75 percent of men passed. This shows that women are not statistically far behind men in taking the exam and passing or failing is more a matter of individual capabilities than a question of gender.
It's likely that women remain underrepresented in the firefighting profession because of traditionally perceived gender roles. Fire departments all over the country have been found to have testing and qualification procedures that not only discriminate against women, but also against minorities as well. Available equipment is often designed to fit men rather than women. Also, harassment toward women is rampant in some departments.
Nevertheless, women succeed in careers as firefighters. In fact, hundreds of women have attained the rank of captain or lieutenant in their careers as firefighters. In fact, the city of San Francisco fire department was led by a woman, Chief JoAnne Hayes-White, as of 2004.
It's important that people realize that females are perfectly capable of serving as firefighters because, as a female Wisconsin firefighter once remarked, "No one cares if you're a woman when their house is on fire".