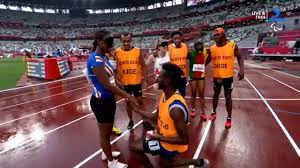 A Marriage Proposal on the Race Track
Making a marriage proposal can be a risky step. Doing it in front of thousands of people is really taking a big chance that could go sideways. As it turned out, that's exactly what a runner's guide did at the 2021 Tokyo Paralympics, giving his partner the biggest award of her life.
Keula Nidreia has been a top notch runner most of her life. She's also visually impaired. Competing in the 200-meter women's event has been a top goal of hers, especially in reaching the ParaOlympics representing her country, Cape Verde. Ideally, what she wanted to win by preparing for, practicing and developing her strategy for the big race, was to win the gold metal. She was not expecting to win something else instead.
Being visually impaired, Keula has long needed a guide to help her during the training, development, sporting events and similar. The guide's role is to help make up for the contestant's limitations during the unfamiliar portions of an event, helping the athlete find and learn exactly where things are to be able to compete effectively as well as run on the track. Manuel Antonio Vaz da Vega has been Keula's guide for years, and he has been with her during most of the runner's primary athletic development. However, while everyone's focus on the race has been Keula's ability to compete, no one was expecting what Manuel had up his sleeve.
When Keula finished her race, however, a Paralympics gold medal was not in the cards. She finished in the hardest spot possible, fourth. However, as the deflation of the moment battled with Keula catching her breath and realizing the results, Manuel walked up to her with a close crowd nearby and the entire audience watching. Then, he knelt down on one knee, and he asked Keula to marry him, holding her hand with a ring box. Within a fraction of a second, Keula's disappointment in the race disappeared as she realized she had won something much, much bigger in life. Crying sudden tears, Keula embraced Manuel and said yes. They hugged and the entire stadium applauded along with the other athletes present.
Life imitated life. During the race and training all those years, Keula had been tied by tether to Manuel to know how to race and where to be on the track. Now she would be tied in marriage to him. They switched from the track of the Paralympics to the track of life as many in the audience noted. The Paralympics soon tweeted similar in the official coverage of the race and related events. All the other racers immediately reacted as their guides explained what had just occurred with Keula. No surprise, she became the biggest winner of the 200-meter event.
Love, Laughter, and 75 Years Together: Gene and Virginia Nelson's Remarkable Anniversary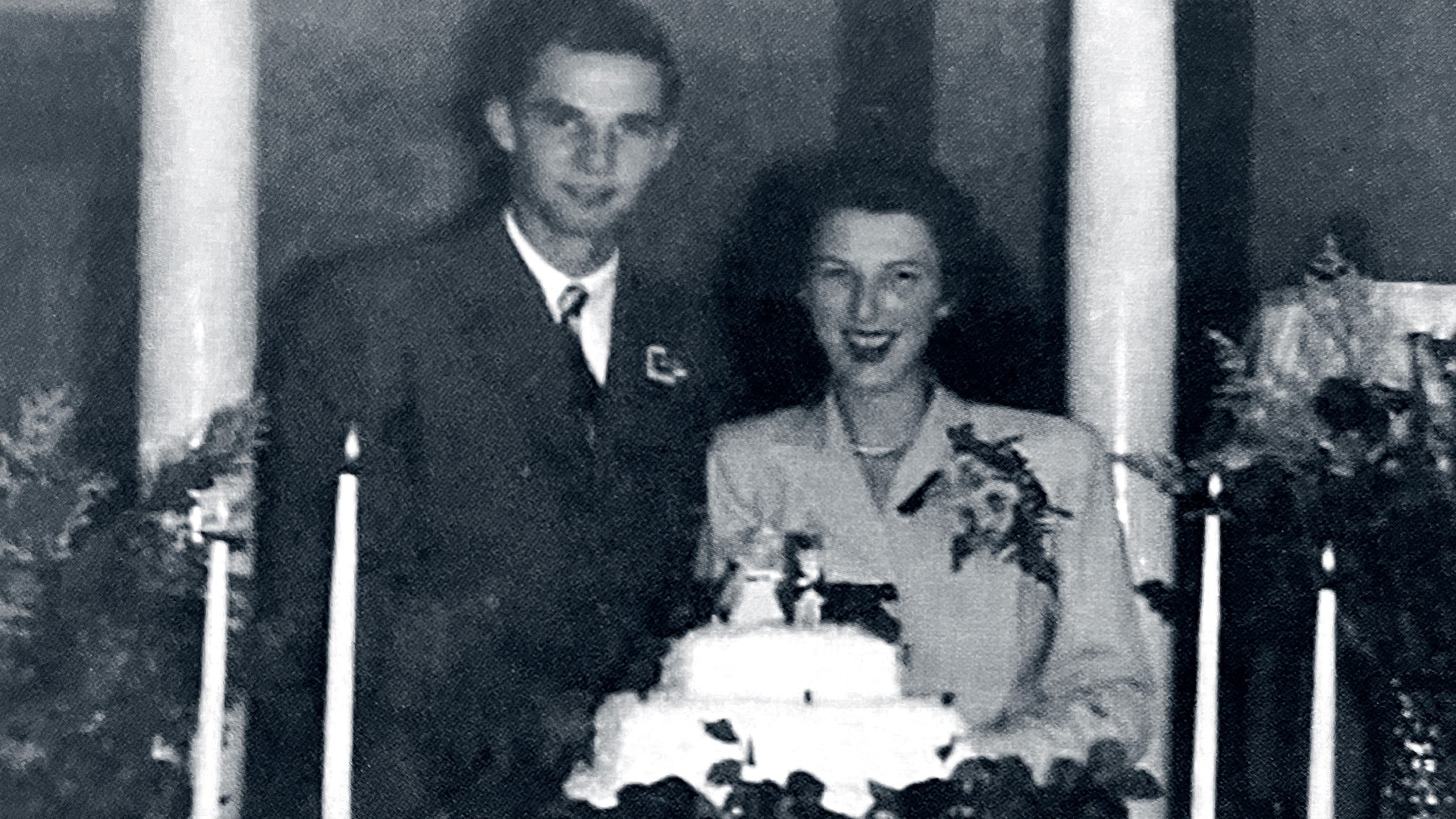 Gene and Virginia Nelson of Canby, Oregon, have a relationship that showcases love's enduring power. The couple recently celebrated an incredible 75 years of marriage, a milestone that very few can claim to have reached. When asked the secret to their lasting love, they attribute it to patience, trust, and a good sense of humor.
Gene, at 95, and Virginia, at 92, have seen a lifetime of changes and challenges, but their love has remained steadfast. When questioned about their enduring bond, Virginia simply replied, "We were just meant to be together!" Gene chimed in, "Have patience through the good times and the bad, try to be honest and faithful."
Their journey began 75 years ago on August 8 when they decided to elope from Brownsville, Oregon, in Linn County. They hopped on a bus to Reno and got married, a move that still brings a giggle to Virginia's lips as she recalls how they outfoxed their parents. At the time, Virginia was just 17, and Gene was 20, with Gene humorously adding, "I was 20 and five months, lacked 2 days, and she was 17 years and 25 days."
According to their grandson, Cody Westphal, their sharp minds are one of the reasons behind their enduring relationship. He said, "Just actively trying to exercise your mind is how it stays sharp."
The couple has three children and seven grandchildren, with the youngest being 29 years old. Gene recalled what made him know that Virginia was the one, saying, "She was a sweet girlfriend, and I hadn't found out any of her faults yet when we were young," which elicited laughter from both of them.
Judy, their daughter, expressed her pride in her parents' long-lasting love. She said, "It takes a lot to make it 75 years and not give up, and they never gave up."
Their sense of humor remains a cornerstone of their relationship, as Judy shared, "They both have a really good sense of humor." Gene and Virginia often engage in friendly banter, and even if they have disagreements during the day, they never go to bed angry.
The couple's thrifty nature is another shared trait. They still have the refrigerator they purchased right after their wedding from Sears Roebucks, and it's still in working condition. Just like their marriage, it has stood the test of time. Gene proudly mentioned, "Never had a service charge, and it's still working! We've always been thrifty."
Their light-hearted arguments, thrifty habits, and enduring love have earned them the nickname "the Bickersons" among family members. Cody noted, "Even if they fight all day, they don't go to bed angry. I think that's why they wake up the next day, and they're still the Bickersons!"
In the twilight of their lives, Gene and Virginia continue to cherish their partnership. As Gene put it, "We're in our waning days. I hope she outlives me because I don't want to outlive her." Their story is a heartwarming reminder that love, patience, and a good sense of humor can make a marriage truly timeless.