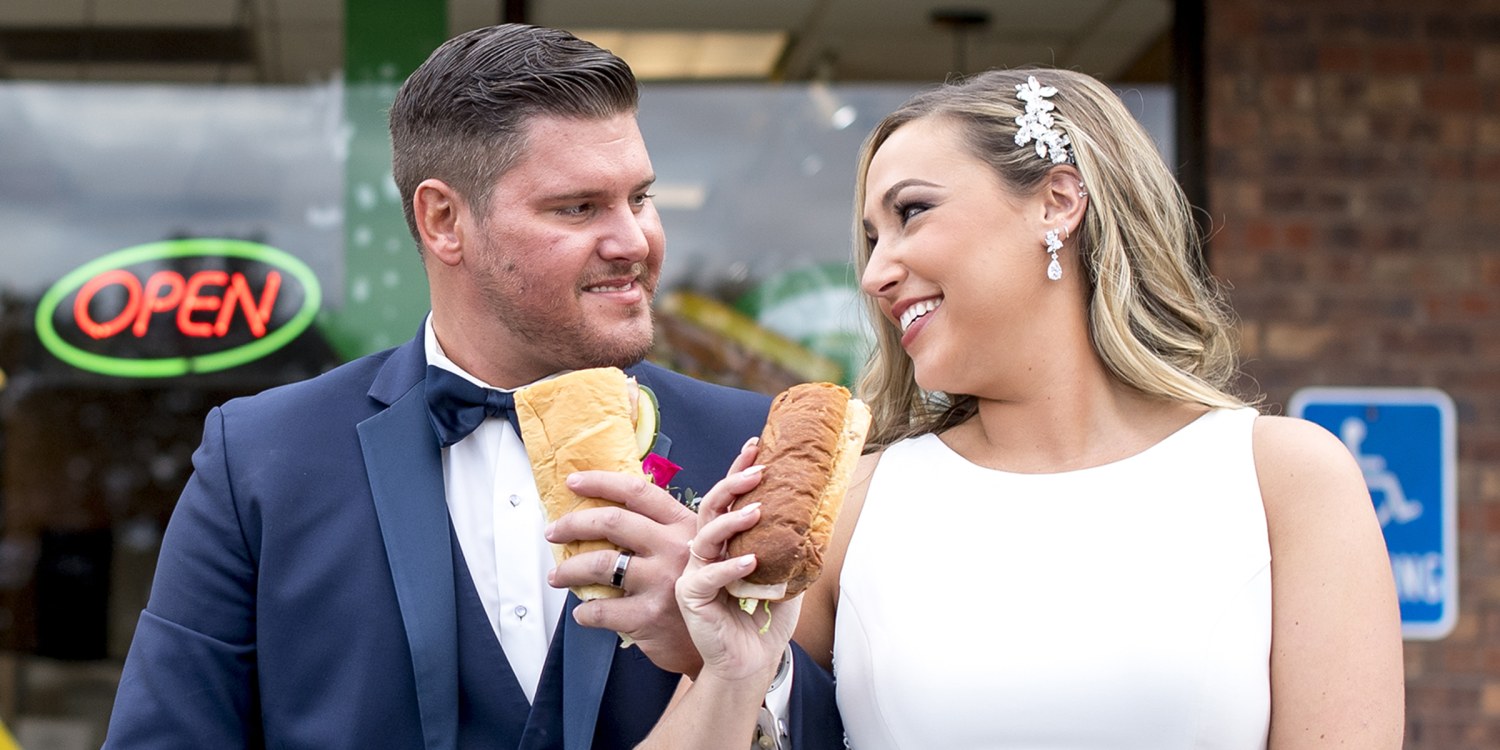 A Marriage Made at Subway, Hold the Onions
When people talk about where they met for the first time and realized it mean something serious, not many will say it was at a fast food restaurant, much less admit it. However, for Julie and Zack Williams, that's exactly what they are proud of the most. In fact, it mean so much to them, the couple decided to also get married at the same Subway sandwich shop as well.
Both of the couple were running around on a cold December 8 back in 2017 just trying to get things done and grab lunch. As it turned out, the Julie and Zack both independently decided a Subway sandwich was just the thing for the lunchtime hunger pangs. So, Zack decided to drive out of his normal local dining spots and ended up at a Subway out of the normal locale. Getting there, he ended up getting in line ahead of Julie and her mother, also at the same Subway at the same time.
Julie remembers at the time thinking that the guy in front of them was a bit cute. Julie's mother, on t he other hand, had other ideas. The maternal figure started haranguing Julie to do something about it and make a connection. Julie on the other hand, was suddenly very shy. As her mother kept insisting she give the guy her phone number, Julie trying to eat her sandwich at the table finally put her foot down and told her mother to do it. As Zack got up to leave, Julie's mother might have likely put Olympian 100 yard champions to shame with how fast she moved. Julie's mom was able to catch Zack in the parking lot, transferred the note, and Zack called Julie about 30 minutes later.
The two got to talking and soon enough the sparks start to fly that set off catalyst for a first date. From there, Julie and Zack's relationship became history started at a Subway's sandwich shop of all places.
Of course, things take time to get serious. The couple dated and kept their relationship going for about four years before deciding to make the big leap into getting married. While there was a Subway visit here and there in different locations, nothing was quite the same as that first diner the couple met in on their fateful day of happiness. And, while making things official in Plymouth, MI, Julie and Zack also made a point of going back to the very same Subway to have their wedding photos taken.
However, no turkey avocado footlongs or BMT sandwiches were ordered. This time the visit was all about memorializing Julie and Zack's special day, courtesy of Subway then and the day of their wedding. The pepperocinis were extra.
Herriot the Heron and the Underpants Sling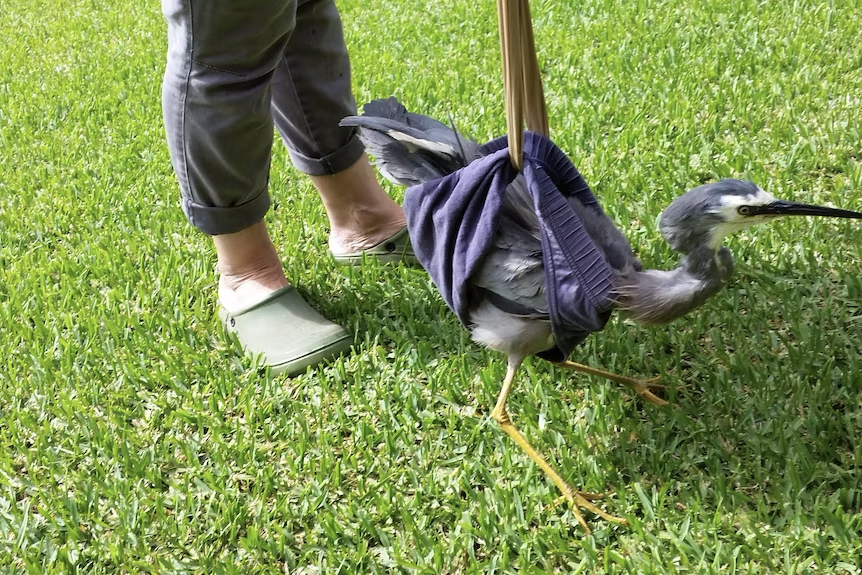 In the world of wildlife rescue, there are heroes who go above and beyond to help our feathered friends when they are in need. One such hero is Karen Ledger, a dedicated wildlife rescuer with a heart of gold. With over a decade of experience, Karen has helped countless birds in distress. However, it was her ingenious creation of an "underpants sling" that recently captured hearts and headlines, as she helped a heron named Herriot regain his ability to walk.
Herriot's story began with a troubling challenge. This majestic heron found himself unable to use his legs for reasons unknown. It was a dire situation, and things didn't look promising at the start. As Karen Ledger recounted, "It didn't look good at the start. He couldn't use his legs for unknown reasons. He might have been hit by a car."
Determined to help this long-legged bird find his footing again, Karen put her inventive mind to work. She faced the daunting task of making a heron walk when it seemed impossible. Her solution? An unconventional yet effective "underpants sling" made with a pair of stockings and her husband's underwear.
"I put the heron in the sling and physically made him use his legs three or four times a day until he could walk by himself," Karen explained. It was no easy feat, requiring intense effort and dedication. But for Karen, every minute was worth it when she saw Herriot finally regain his ability to walk independently.
Herriot's journey to recovery didn't end there. After his progress in the makeshift sling, he continued to improve by walking in an enclosed outdoor area for weeks. Finally, the day came when Herriot was strong enough to be released back into the wild, near a tranquil dam.
Karen's extraordinary efforts aren't limited to Herriot alone. She has a track record of helping a variety of birds in need. One heartwarming tale involves a barn owl who had lost his mate in a tragic road accident. Karen noticed that the owl was not physically injured but was deeply depressed, spending a week with his eyes closed and his head down.
Karen knew she had to find a way to lift the owl's spirits. "You have to think outside the square, just look at what you've got and adapt," she said. Drawing on her resourcefulness, she placed a stuffed toy penguin, roughly the same size as the owl, next to him in his cage. This simple act of comfort worked wonders. "After a couple of days, he started brightening up and opening his eyes. He came back to the point that he was well enough to be released," Karen said.
Karen Ledger's wildlife rescue efforts extend beyond her heroic acts with Herriot and the barn owl. She has dedicated herself to helping a wide array of birds, from barn owls and tawny frogmouths to lorikeets, rosellas, kookaburras, and more.