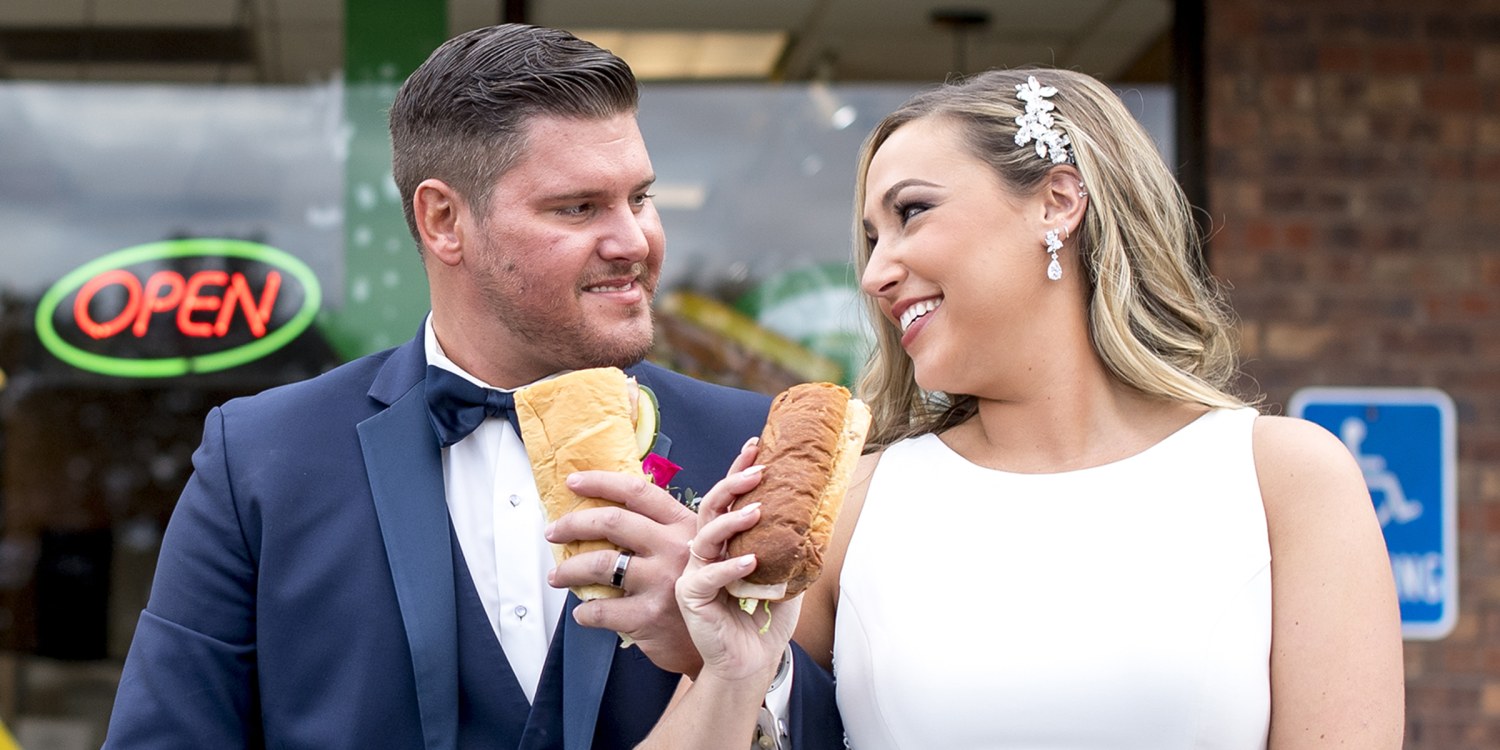 A Marriage Made at Subway, Hold the Onions
When people talk about where they met for the first time and realized it mean something serious, not many will say it was at a fast food restaurant, much less admit it. However, for Julie and Zack Williams, that's exactly what they are proud of the most. In fact, it mean so much to them, the couple decided to also get married at the same Subway sandwich shop as well.
Both of the couple were running around on a cold December 8 back in 2017 just trying to get things done and grab lunch. As it turned out, the Julie and Zack both independently decided a Subway sandwich was just the thing for the lunchtime hunger pangs. So, Zack decided to drive out of his normal local dining spots and ended up at a Subway out of the normal locale. Getting there, he ended up getting in line ahead of Julie and her mother, also at the same Subway at the same time.
Julie remembers at the time thinking that the guy in front of them was a bit cute. Julie's mother, on t he other hand, had other ideas. The maternal figure started haranguing Julie to do something about it and make a connection. Julie on the other hand, was suddenly very shy. As her mother kept insisting she give the guy her phone number, Julie trying to eat her sandwich at the table finally put her foot down and told her mother to do it. As Zack got up to leave, Julie's mother might have likely put Olympian 100 yard champions to shame with how fast she moved. Julie's mom was able to catch Zack in the parking lot, transferred the note, and Zack called Julie about 30 minutes later.
The two got to talking and soon enough the sparks start to fly that set off catalyst for a first date. From there, Julie and Zack's relationship became history started at a Subway's sandwich shop of all places.
Of course, things take time to get serious. The couple dated and kept their relationship going for about four years before deciding to make the big leap into getting married. While there was a Subway visit here and there in different locations, nothing was quite the same as that first diner the couple met in on their fateful day of happiness. And, while making things official in Plymouth, MI, Julie and Zack also made a point of going back to the very same Subway to have their wedding photos taken.
However, no turkey avocado footlongs or BMT sandwiches were ordered. This time the visit was all about memorializing Julie and Zack's special day, courtesy of Subway then and the day of their wedding. The pepperocinis were extra.
Geese Showing Off By Flying Upside Down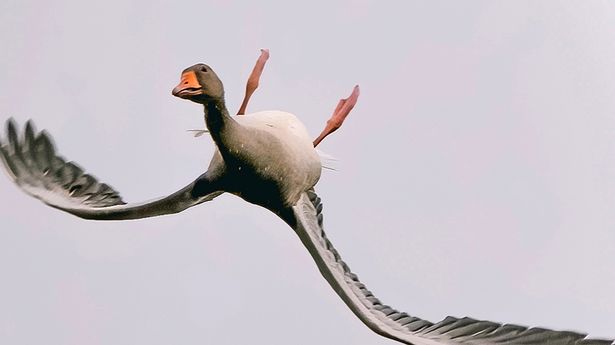 Amateur photographers love to get great shots, especially given that sometimes they seem random, and the trick to reaching professional status is to produce great shots consistently versus every once in a while. So, for photographers in Holland watching geese fly near Arnhem, the opportunity to catch a goose flying upside down was a bit out of the norm and eye-catching. As it turned out, the goose was showing off.
Geese in the region have regularly been seen flying upside down, which might seem somewhat odd to the bystander seeing the behavior for the first time. Locally referred to as "whiffling," upside-down geese flying occurs on a regular basis when the bird manages to twist its belly up in the air and keep flying while the head is also twisted right side up. No one is quite sure why geese do this, but some guesses are it helps distract would-be predator birds from attacking when something looks odd, or it slows the goose's flight to the ground. Geese are not the only birds to perform whiffling either; lapwings and godwits have been seen doing the same in flight.
Vincent Cornelissen was the lucky photographer who was able to snap a wonderfully clear shot of a goose near Arnhem, and it was his image that ended up triggering the latest online debate and interest in geese whiffling. Cornelissen had posted the image to his Facebook page to show off the photograph, and it ended up expanding his audience to some 10,000 different followers as a result. One particular fellow in Turkey turned out to be an aerodynamics professor at Istanbul University and used Cornelissen's image as an example for students studying flight capabilities.
The upside-down goose was not Cornelissen's first bird shot either. The photographer has been watching and catching images of birds since childhood, and his library of photographs over the years has grown expansive. However, the odd goose flight could arguably be Cornelissen's most famous photograph by far. It was pure accident that he even got the shot, simply noticing that one of the birds was flying weirdly at the time. The odd flight approach wasn't fully noticed until Cornelissen was working on post-processing of his images when he realized what the bird was doing.
At first, Cornelissen thought his audience would accuse the amateur of photoshopping the image, the practice of making a fake image with Adobe Photoshop, a highly powerful post-processing image editing program. However, Cornelissen was soon buffered by those in other countries who confirmed the behavior as being real and accurate.
As it turns out, when young geese become accomplished in flight, they do dumb stuff, most notably, flying upside down to apparently "show off." It works great until the goose runs into trouble and then has to adjust for a potential flight mishap and crash on the ground. The whiffling has been confirmed by other photographers after Cornelissen's image was produced, but his image remains the greatest clarity so far of the goose's flight behavior.