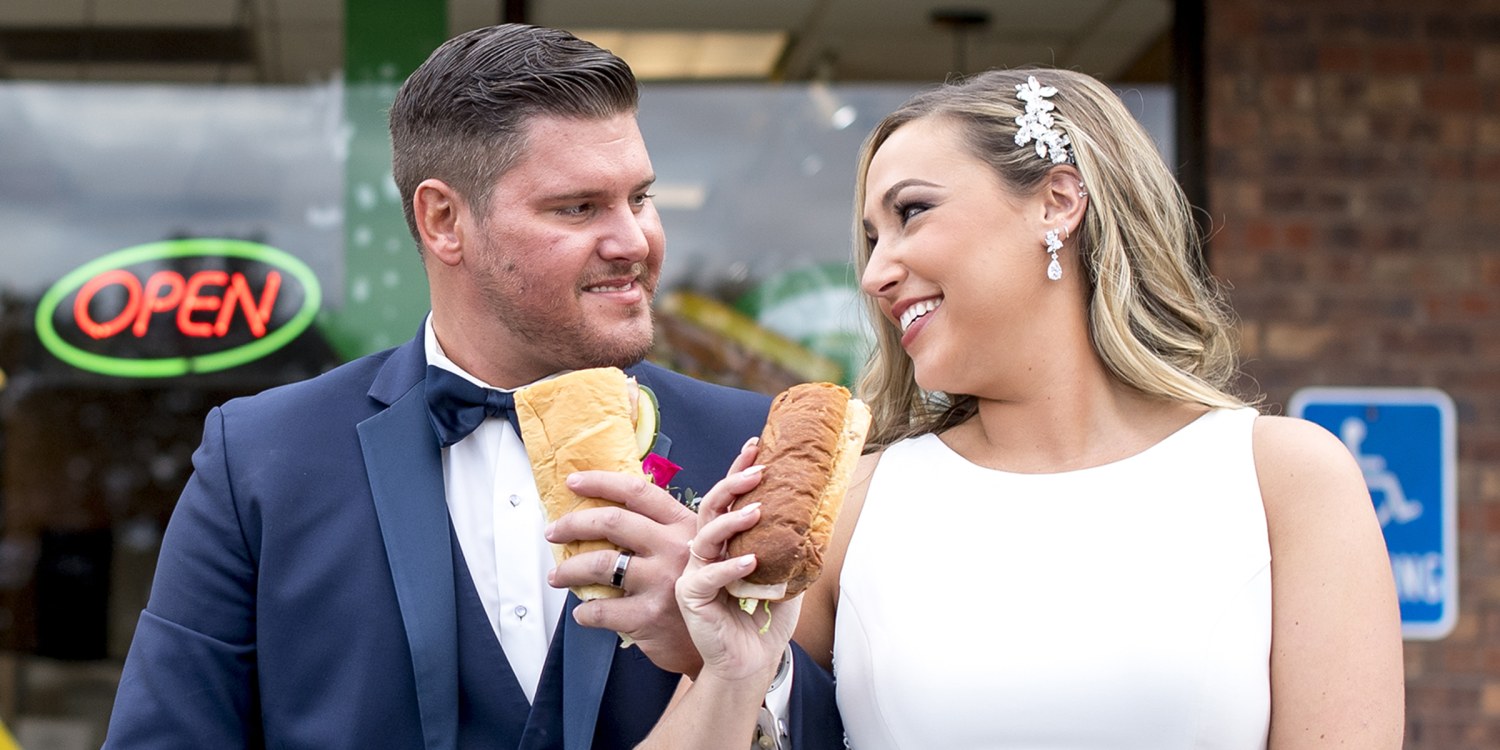 A Marriage Made at Subway, Hold the Onions
When people talk about where they met for the first time and realized it mean something serious, not many will say it was at a fast food restaurant, much less admit it. However, for Julie and Zack Williams, that's exactly what they are proud of the most. In fact, it mean so much to them, the couple decided to also get married at the same Subway sandwich shop as well.
Both of the couple were running around on a cold December 8 back in 2017 just trying to get things done and grab lunch. As it turned out, the Julie and Zack both independently decided a Subway sandwich was just the thing for the lunchtime hunger pangs. So, Zack decided to drive out of his normal local dining spots and ended up at a Subway out of the normal locale. Getting there, he ended up getting in line ahead of Julie and her mother, also at the same Subway at the same time.
Julie remembers at the time thinking that the guy in front of them was a bit cute. Julie's mother, on t he other hand, had other ideas. The maternal figure started haranguing Julie to do something about it and make a connection. Julie on the other hand, was suddenly very shy. As her mother kept insisting she give the guy her phone number, Julie trying to eat her sandwich at the table finally put her foot down and told her mother to do it. As Zack got up to leave, Julie's mother might have likely put Olympian 100 yard champions to shame with how fast she moved. Julie's mom was able to catch Zack in the parking lot, transferred the note, and Zack called Julie about 30 minutes later.
The two got to talking and soon enough the sparks start to fly that set off catalyst for a first date. From there, Julie and Zack's relationship became history started at a Subway's sandwich shop of all places.
Of course, things take time to get serious. The couple dated and kept their relationship going for about four years before deciding to make the big leap into getting married. While there was a Subway visit here and there in different locations, nothing was quite the same as that first diner the couple met in on their fateful day of happiness. And, while making things official in Plymouth, MI, Julie and Zack also made a point of going back to the very same Subway to have their wedding photos taken.
However, no turkey avocado footlongs or BMT sandwiches were ordered. This time the visit was all about memorializing Julie and Zack's special day, courtesy of Subway then and the day of their wedding. The pepperocinis were extra.
Dolls Mysteriously Take Up Residence In Michigan Man's Mailbox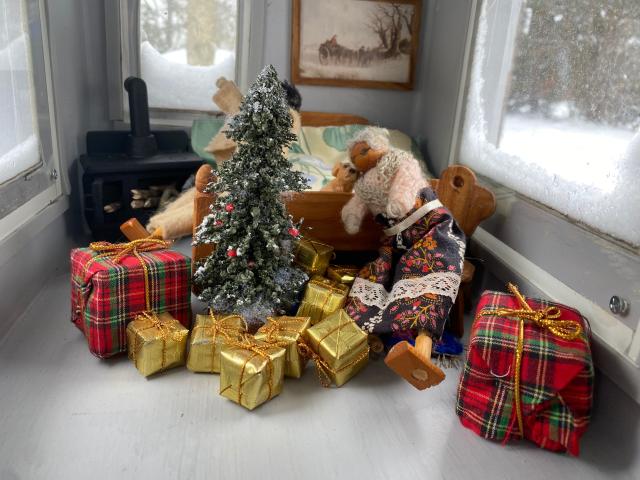 A man in Michigan, Don Powell, was left completely puzzled when he discovered two small wooden dolls in his mailbox one day, along with a note that read, "We decided to live here." The dolls were named Mary and Shelley, and they came with little pieces of furniture too.
Initially, Don was a bit confused by the whole thing, but he admits that he kind of enjoyed the mystery and intrigue of it all. He went around to the other homes on his cul-de-sac to see if anyone else had received similar dolls, but nobody had. He even asked a neighbor named Shelly, but she denied having anything to do with it.
At first, Don thought about getting rid of the dolls, but something stopped him. Instead, he decided to let them stay in the mailbox, which was custom-built to look like his house, complete with details such as windows that let in light.
As the story began to spread, more and more items began to appear in the mailbox with the dolls, including a rug, art, and even a bed. Someone even swapped the dolls for little skeletons on Halloween, but the dolls returned by Christmas with presents by their side.
Don Powell still doesn't know who put the dolls in his mailbox or why, but he's grateful for the mystery and the joy it has brought to his life. He says that every day, he looks forward to seeing what new surprises the dolls and their mysterious benefactors have in store for him.
This story is a great example of how a simple act of kindness or a random act of whimsy can have a big impact on someone's life. It's also a reminder that sometimes, the greatest joys in life come from the unexpected and the unexplainable.
Whether it was a neighbor with a sense of humor, a stranger passing through town, or something else entirely, the mystery of the dolls in Don Powell's mailbox has captured the imaginations of people all over the world. It's a reminder that there is still magic and wonder in the world, and that sometimes, the most meaningful things in life are the ones that can't be easily explained.