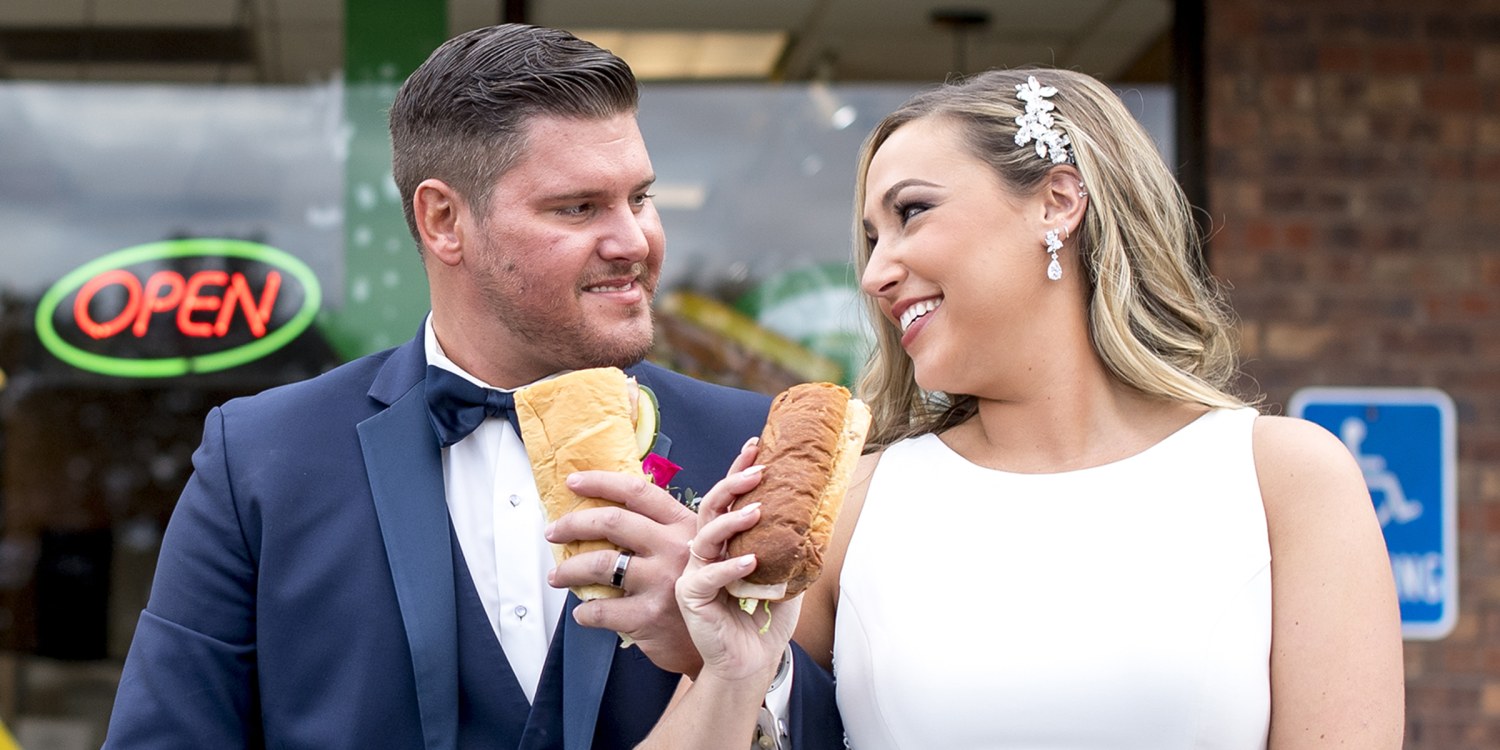 A Marriage Made at Subway, Hold the Onions
When people talk about where they met for the first time and realized it mean something serious, not many will say it was at a fast food restaurant, much less admit it. However, for Julie and Zack Williams, that's exactly what they are proud of the most. In fact, it mean so much to them, the couple decided to also get married at the same Subway sandwich shop as well.
Both of the couple were running around on a cold December 8 back in 2017 just trying to get things done and grab lunch. As it turned out, the Julie and Zack both independently decided a Subway sandwich was just the thing for the lunchtime hunger pangs. So, Zack decided to drive out of his normal local dining spots and ended up at a Subway out of the normal locale. Getting there, he ended up getting in line ahead of Julie and her mother, also at the same Subway at the same time.
Julie remembers at the time thinking that the guy in front of them was a bit cute. Julie's mother, on t he other hand, had other ideas. The maternal figure started haranguing Julie to do something about it and make a connection. Julie on the other hand, was suddenly very shy. As her mother kept insisting she give the guy her phone number, Julie trying to eat her sandwich at the table finally put her foot down and told her mother to do it. As Zack got up to leave, Julie's mother might have likely put Olympian 100 yard champions to shame with how fast she moved. Julie's mom was able to catch Zack in the parking lot, transferred the note, and Zack called Julie about 30 minutes later.
The two got to talking and soon enough the sparks start to fly that set off catalyst for a first date. From there, Julie and Zack's relationship became history started at a Subway's sandwich shop of all places.
Of course, things take time to get serious. The couple dated and kept their relationship going for about four years before deciding to make the big leap into getting married. While there was a Subway visit here and there in different locations, nothing was quite the same as that first diner the couple met in on their fateful day of happiness. And, while making things official in Plymouth, MI, Julie and Zack also made a point of going back to the very same Subway to have their wedding photos taken.
However, no turkey avocado footlongs or BMT sandwiches were ordered. This time the visit was all about memorializing Julie and Zack's special day, courtesy of Subway then and the day of their wedding. The pepperocinis were extra.
A 47-Year Late Library Book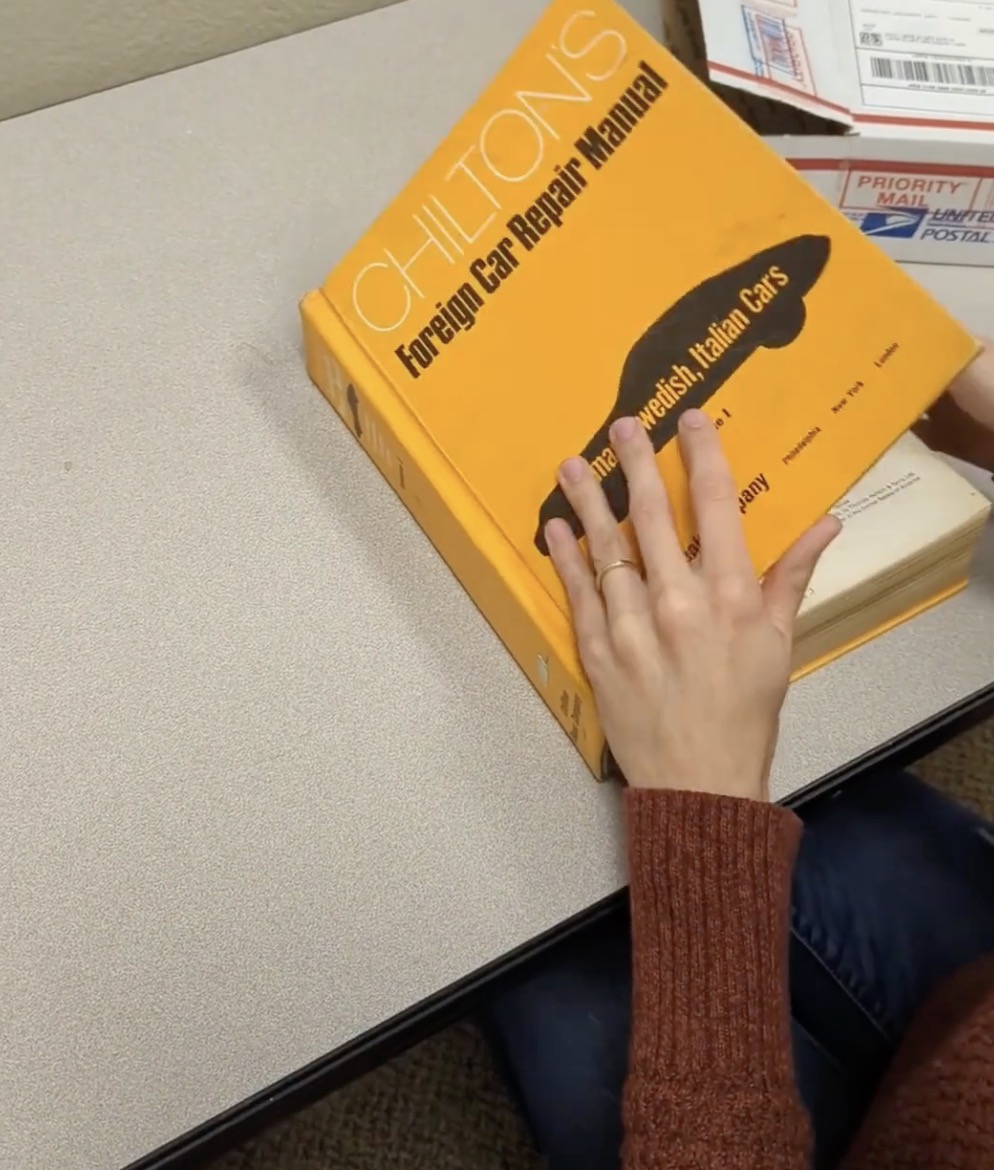 If you've ever had a late book due back to a library, then you know it comes with penalty. In most cases, that penalty is a fine. Sometimes the staff will waive the charge simply because the book was returned, but not always. In the case of a Minnesota book, however, the fact that it was due some 47 years ago might have scared off the borrower from returning it for almost half a century.
The particular missing book was finally returned this year, in 2022, after being absent for the same amount of time. The returnee signed the explanation with the book anonymously, which might have been a good thing if the library folks wanted to pursue a hefty fine reward on it. Additionally, the book came back in the mail, pretty much avoiding any personal contact, visual siting or interaction with grumpy librarians as well.
The particular book in question was a mechanic's guide, namely, Chilton's Foreign Car Repair Manual. The original checkout was back in 1975 and it never surfaced again until this year on the return. Inside the book, once unpackaged, was an apology as well as the original borrower's reasoning for why it took so long to get the book back.
As the writer explained, he had originally borrowed the book to understand how to do some technical work on a German vehicle. What he didn't realize at the time, however, was that the borrower was going to end up moving out of town shortly after. Along with all his other belongings, the book got packed up. However, it was never unpacked or returned. According to his explanation, the book only showed up again while going through some old boxes in a trunk.
The writer noted he was well aware the overdue penalty was likely huge if calculated mathematically and without any offset. And, the implication was also included that he wasn't able to pay for it either. That said, the writer did provide a donation along with the book return. So, the fee was waived by the library staff. Staff noted penalties were stopped years ago, so there is now only a replacement fee if a book is permanently lost or damaged. However, like true librarians, their focus was only on the return of the missing book. Having it back was more than enough of a solution and a good ending to the story.