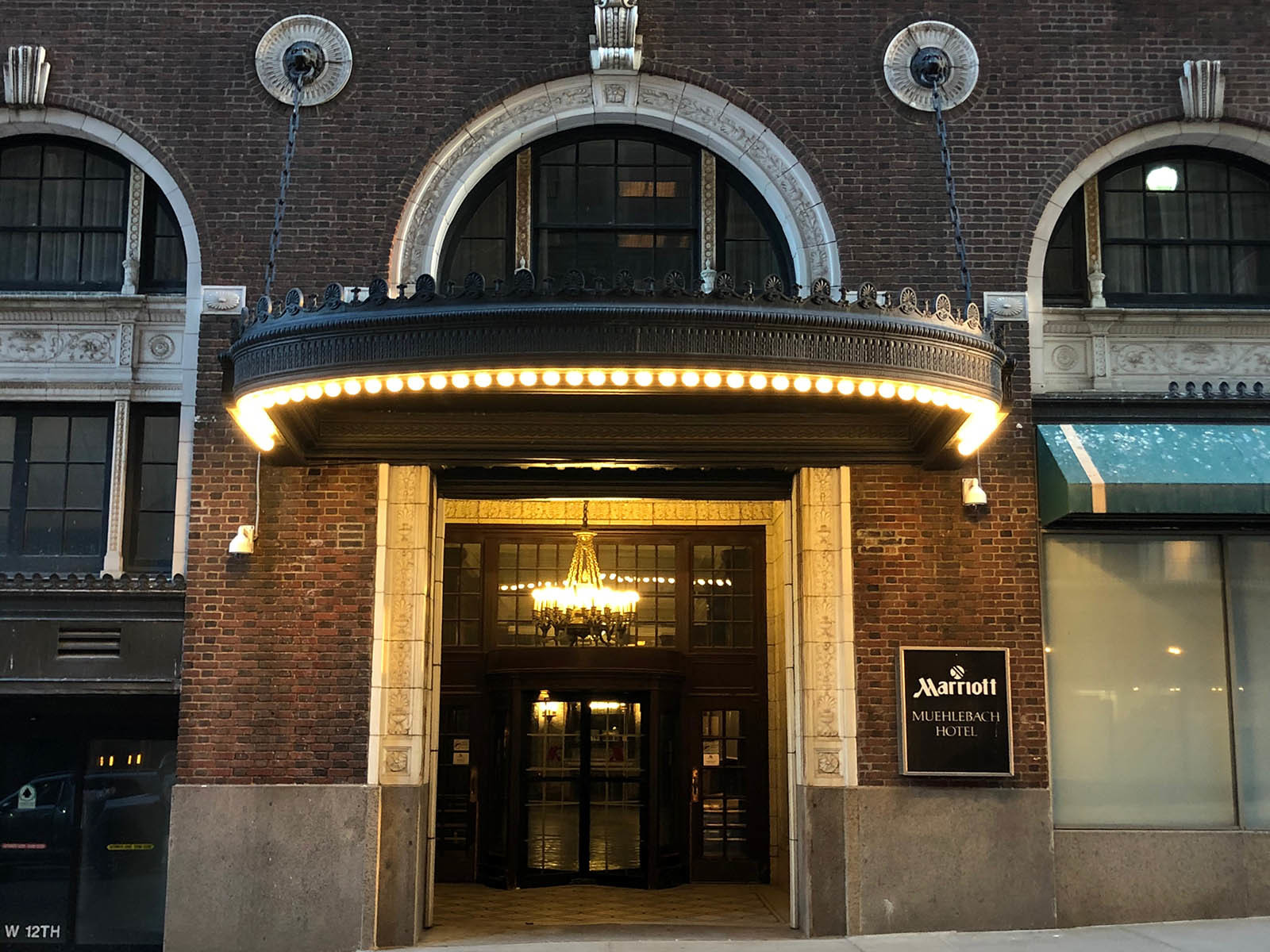 A Kansas City Couple's Special Wedding Anniversary Surprise
Love is a beautiful thing, and it becomes even more special when it stands the test of time. Tim and Melinda O'Brien, a delightful couple from Kansas City, recently celebrated their 40th wedding anniversary with a surprising twist. As they reminisced about their wedding day four decades ago, they stumbled upon a forgotten gift certificate from the Muehlebach Hotel, where they had spent their wedding night. Little did they know that this discovery would lead to an unexpected celebration.
The year was 1983 when Tim and Melinda sealed their love with vows of eternal commitment. After a joyous celebration with family and friends, the newlyweds embarked on a memorable honeymoon night at the elegant Muehlebach Hotel, nestled in the heart of downtown Kansas City. The atmosphere was filled with excitement and anticipation as they began their journey together.
Fast forward 40 years later, as the couple prepared to celebrate their remarkable milestone, fate intervened. While perusing their cherished wedding album, Tim's eyes widened when he stumbled upon a small, aged piece of paper tucked away within its pages. It was the long-forgotten gift certificate from their wedding night at the Muehlebach Hotel. The certificate, which they had received as a wedding gift, allowed them to enjoy a night's stay for a mere $38.
Curiosity sparked within Tim's heart. He wondered whether the hotel would still honor their aging voucher. After four decades, the hotel had surely undergone many changes, and he pondered if the certificate held any value. Encouraged by a sense of adventure and nostalgia, Tim and Melinda decided to reach out to the hotel and inquire about the possibility of redeeming their forgotten gift.
To their surprise and delight, the Muehlebach Hotel warmly embraced the couple's story. They confirmed that the certificate was indeed valid and expressed their eagerness to honor it. The hotel staff recognized the sentimental value behind the certificate and wanted to make Tim and Melinda's 40th wedding anniversary extra special. They extended a heartfelt invitation for the couple to return to the place where their love story began.
With the anniversary festivities drawing near, Tim and Melinda eagerly made plans to celebrate at the Muehlebach Hotel once again. They would spend their special day reliving the memories of their wedding night and creating new ones in the place where their love had blossomed.
In addition to their stay at the hotel, the couple planned to explore the vibrant downtown area of Kansas City. They had always wanted to experience the city's rich jazz culture but hadn't found the time during their previous visit. This time, they would make their dream come true, immersing themselves in the lively rhythms and melodies that have defined Kansas City for decades.
Jacksonville Man Spreads Love and Positivity at the Beach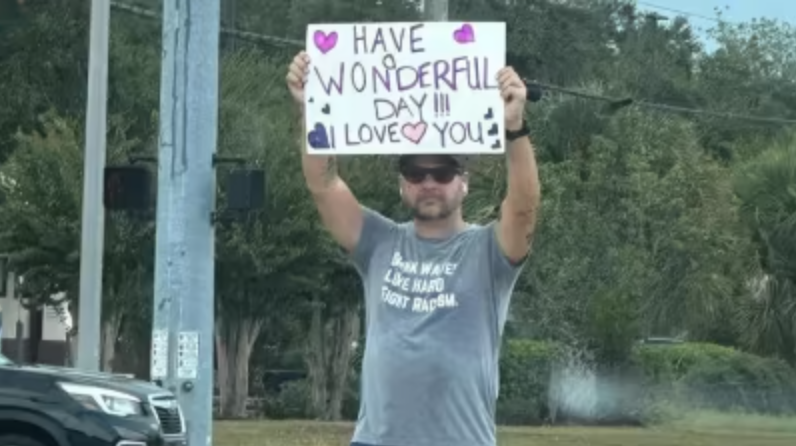 In Jacksonville, Florida, a man has been making waves of positivity and spreading kindness at the Beach Boulevard and San Pablo Road South intersection. With handmade signs that read, "Have a wonderful Day!! I Love You" and "You are Relevant," this man is on a mission to uplift the spirits of those who pass by. His heartwarming gestures have not gone unnoticed, and his actions are especially poignant during National Suicide Prevention Month.
Rika, a local resident, had a unique encounter with this compassionate individual. She was on her way to pick up her lunch when she saw a man standing in the median of the road, holding these uplifting signs. Most of us would just glance and continue on our way, but Rika decided to take a closer look. As she stopped at a red light, she took a few pictures to capture the moment. To her surprise, the man approached her car and handed her a sunflower.
"So picture this… you're out going to pick up your lunch, and there's this random guy walking by with a handmade sign," Rika recounted. "I'm sure like most of us, we'd glance and keep it moving, but I decided to read his sign since I was at a stop light. I snapped a few pictures because why not, but as I was doing this, he approached my car door to hand me a sunflower! Don't forget to appreciate the small things."
This simple act of kindness had a profound impact on Rika, as it has on many others who have encountered this man and his signs. His message of love and importance reminds us all to appreciate the small joys in life and to acknowledge our worth.
The man's efforts are not just a random act of kindness; they hold special significance during National Suicide Prevention Month. September is a time when people and organizations across the country work to raise awareness about mental health and suicide prevention. This Jacksonville man's compassionate actions align perfectly with the spirit of this month, as he strives to remind people that they matter and that there is goodness in the world.