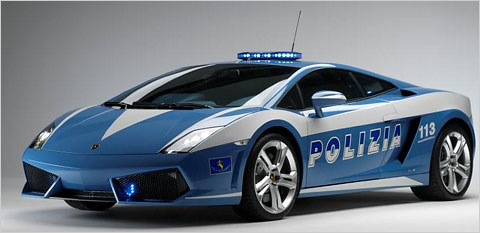 A Incredibly Speedy Kidney Delivery
A Lamborghini is supposed to be used as a race car. It is the ultimate design in vehicular mechanics and road-racing performance. That said, it's not everyday one goes about driving 300 miles in just under two hours and it's allowed.
The Italian police picked up their own copy of the Lamborghini Huracan in 2017. Italy is quite famous for some of its characters, and the police decided it made sense to have at least one vehicle that could keep up with an over-powered criminal in a very hot car. That said, that wasn't the only purpose justifying the acquisition. When delivery of items or materials had to be done quickly, far faster than normal transport could provide, the Huracan was brought out. And that included transporting critical life-saving shipments as well. The vehicle was even fitted for refrigeration as a result.
Physically, the Italian police Lamborghini is by all respects a bona fide police vehicle. It is fitted with a light bar system, a full paint job and logo, and the inside is decked out with a police computer and radar tools for traffic enforcement.
In the latest major use of the vehicle, the Huracan was assigned for a fast delivery of a kidney. The distance was a long stretch, running from Rome all the way to Padua. The engine was more than up to the job. A V10 assembly easily capable of running at 145 mph without straining, the Huracan's only major issue was the driver's ability to control the car and other traffic being in the way. The second part was generally resolved with some flashing of the police lights and a bit of siren noise to wake up the sleepy truck driver or two.
Once arrived, the entire trip made for a very handy marketing event that the Italian police were quick to post online via Twitter, showcasing the entire affair and the vehicle as well. Driving from Rome to Padua basically totaled 489 kilometers (a smidge over 300 miles). Time wise, the police made the run in two hours with their Lamborghini, a trip that typically would take over five hours, even with a respectable vehicle at normal speeds.
There were other alternatives for the kidney transfer; Italy has plenty of its own helicopters, including the police agencies. However, the Huracan did prove its worth, and it gave the officers a chance to really put a 602 horsepower engine through its paces with full authorization.
The whole affair was quite operational and had no resemblance to a road rally. There were no crowds waiting at every turn or a track completely flagged with blaring horns and track lights. But as far as the doctors were concerned, there might as well have been because the kidney arrived in ample time, suffered no degeneration, and was implanted into the surgical patient successfully, likely saving another life. And that, ultimately meant everything that all the effort and resources could arguably be justified after all. But there's no argument, the whole affair made for a good marketing for the Italian police as well.
Homeless Man Who Helped a Woman Turned Out to be a Hoax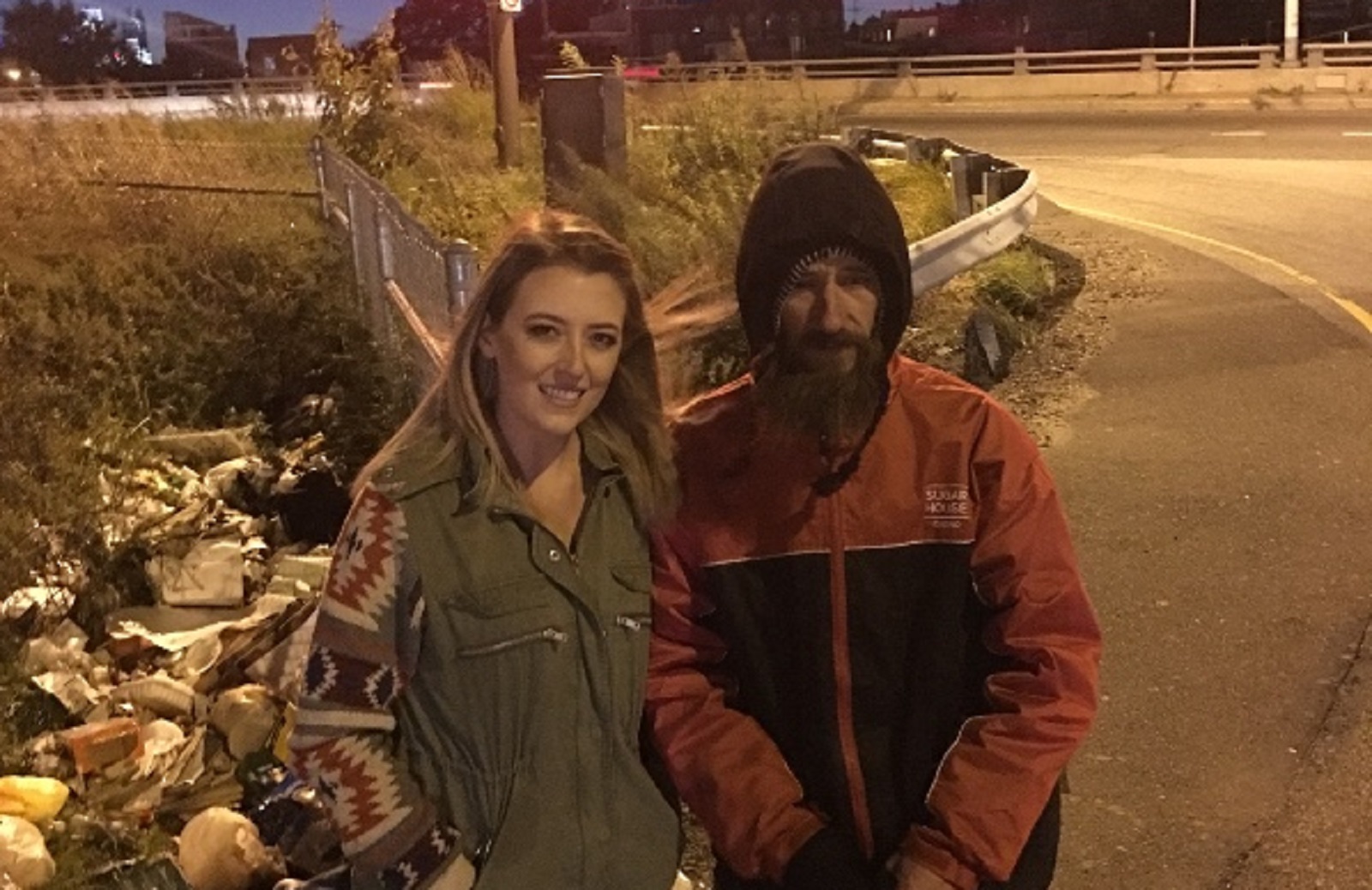 The story of the homeless man who helped out a woman needing gas for her car by donating his few dollars went viral on the Internet and had hundreds of people wanting to reach out and help. They did so through a GoFundMe site that ended up generating a sizable amount of charity and gifts. For those who gave money, it made them feel better instantly. There was only one problem. The story was made up. The man was not homeless, and the woman had never run out of gas.
Instead, the two were involved in an online scam that ended up defrauding folks out of approximately $400,000 in online money gifts. It was not only enough to trigger a serious crime, the pair got themselves charged with a federal conspiracy case and ultimately pled guilty in a New Jersey federal court. Johnny Bobbitt and Katelyn McClure both separately admitted their crime of wire fraud. Given their involvement and degree of actions, Bobbitt is looking at a potential 10 years in federal prison and $250,000 in fines. McClure for her part faces a bigger sentence of 20 years and a similar financial penalty. Both will find out for sure when they are sentenced. In addition to the federal charges, the pair also have a second round of trials to go through with state charges as well. It was a blunt, cold ending to a story and scam that started in 2017 and took off like wildfire, far better than Hobbitt and McClure thought it would.
The story was plausible and reasonable enough. A couple told their story online about how they wanted to help a homeless man who helped them. McClure and her partner posted that Bobbitt realized McClure was in trouble, stuck in Philadelphia without gas. She needed to get home, and Bobbitt, who was nearby, realized the problem. He then gave her his only $20 to buy gas so she could travel again. To show their gratitude, McClure and her boyfriend were trying to raise $10,000 to help Bobbitt out as a thank you. The story took off.
Unfortunately, the media got involved. Loving a story out of the norm with a good newsworthy ending, they showcased the story on TV, and it got big attention. All of a sudden, what was supposed to be a little scam turned into a big one, raising some $402,706 with the added attention in a short three weeks. While Bobbitt did get $25,000 set aside by McClure and her partner, the rest of it was burned like kerosene on fire via clothing, trips, a car, vacations, gambling and more. However, Bobbitt didn't appreciate the small share, and sued the pair for more, arguing he should have gotten $75,000 at least. GoFundMe got involved by trying to avoid bad press and making sure Bobbitt, the alleged homeless person, got his fair shake.
All of the financial attention caught the eye of the Feds who started investigating McClure. They seized well over 60,000 digital messages between the couple, which included admissions that the whole story was made up – a smoking gun text in the fraud conspiracy. Interestingly, McClure's partner, although he enjoyed the spending of the money with McClure, was not charged or seen as involved in the conspiracy. The Feds went after McClure and the alleged homeless partner, Bobbitt, for the fraud. And GoFundMe yet again found itself in the middle of a crazy criminal scheme gone public and bad, stealing money from people who wanted to help others online. It turned out to be an odd, miserable ending to what many had hoped would have been a story of human charity done right.