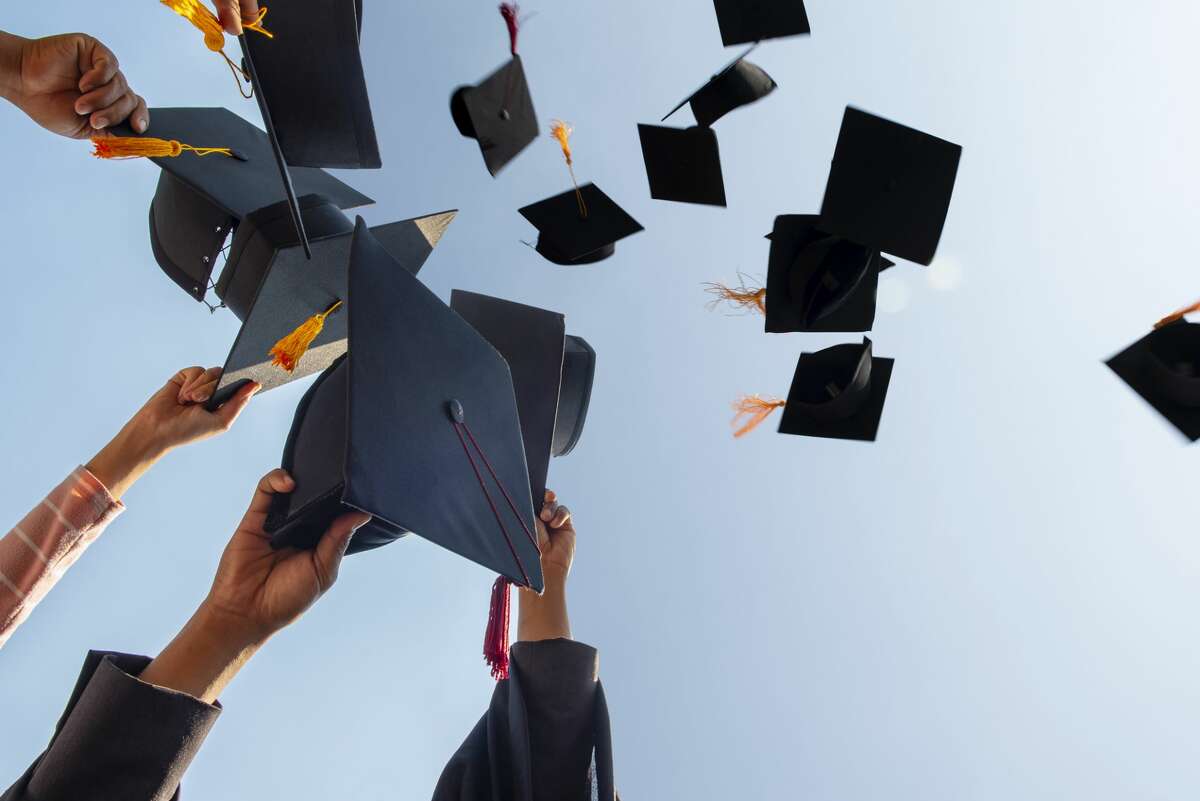 A Hero's Journey: 77-Year-Old Veteran Receives Long-Awaited High School Diploma
In a touching ceremony, 77-year-old veteran George Philips from the Houston area fulfilled a dream six decades in the making by receiving his high school diploma. Dropping out at the age of 17 to serve his country in the Navy, Philips proudly walked the stage to accept his diploma from the Dickinson Independent School District.
George Philips made the selfless decision to put his education on hold when he enlisted in the Navy at 17 years old. Now, after 60 years, he has achieved a significant milestone by earning his high school diploma. The ceremony, filled with warmth and celebration, was a testament to Philips' dedication and a recognition of the sacrifices he made for his country.
The event was made even more special as junior high band students played the iconic graduation anthem, "Pomp and Circumstance," echoing through the venue as Philips accepted his hard-earned diploma. The nostalgic melody served as a reminder of the traditional graduation ceremonies he missed out on all those years ago.
Dickinson Independent School District Superintendent Carla Voelkel expressed gratitude for veterans like Philips, acknowledging the freedoms we enjoy daily because of their sacrifices. "We can go to school each day, we can choose which church we want to attend, and we can live wherever we want to live because of the continuous sacrifices that have been made by veterans to protect us and to defend our rights," she said.
George Philips, after leaving high school, dedicated three years of his life to serving in the Vietnam War. His commitment to duty earned him the Vietnam Service Medal and the National Defense Service Medal, symbols of his bravery and sacrifice during a challenging period in history.
Beyond his military service, Philips returned home to build a family legacy. He raised a son and grandson, both of whom followed in his footsteps as Dickinson ISD football players. This familial connection to education and service highlights the enduring impact of Philips' choices on the generations that followed him.
Jughead's Journey: A Dog Is Rescued After Surviving With Jug On Head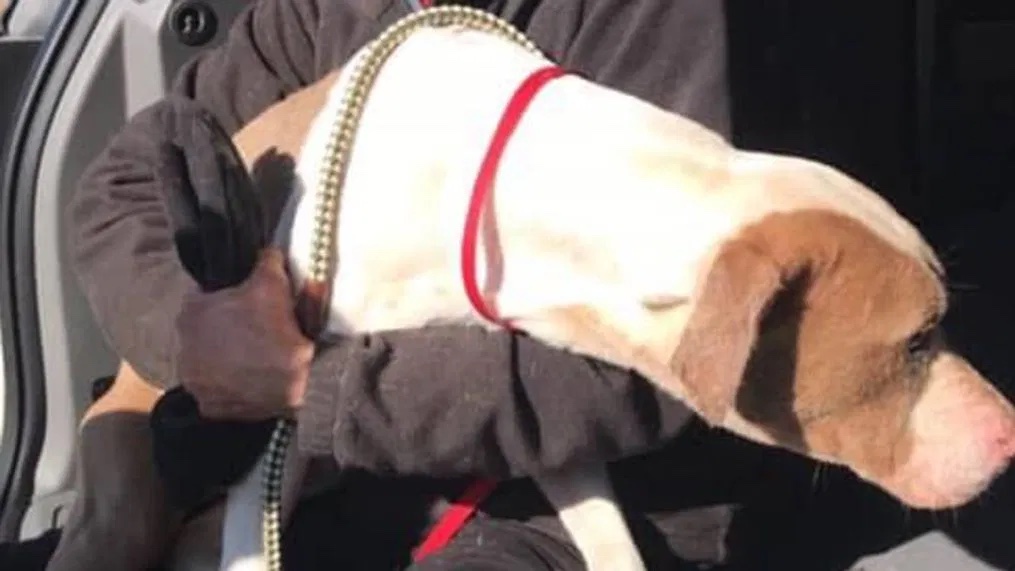 In the quiet neighborhoods of Montgomery County, Texas, a furry friend named Jughead found himself in a tight spot—literally. This courageous canine had inadvertently stuck his head inside a jug, turning a simple act of scavenging for food into a perilous predicament. Little did he know, a compassionate woman named Teri Goodnight would become his guardian angel.
Jughead, a stray dog with a name as unique as his misadventure, was affectionately dubbed after the container that caused his troubles. The jug, which turned out to be a cat feeder, became a makeshift helmet for poor Jughead, restricting his vision and creating a challenging barrier to eating and drinking. Enter Teri Goodnight, a woman with a heart full of compassion and a determination to make a difference.
Teri spent an entire month, investing not only time and effort but also several hundred dollars in fuel, on a mission to rescue Jughead. His elusive nature made the task a formidable challenge, as he roamed the neighborhoods near FM 1314 and Lazy Lane in the Porter area. But Teri refused to give up.
"We took wire cutters and cut all the way around it and pulled it off of his head. So this was the only way he was able to eat and drink or see," Teri explained. Despite the initial fear that Jughead couldn't breathe, it became clear that he could still manage essential functions. Yet, Teri's determination to free him from his plastic prison only intensified.
Jughead's story is not one of despair but of resilience and triumph. Teri's tireless efforts paid off, and Jughead, along with his friend Red, was finally captured and rescued. The jug was removed, unveiling a grateful pup who could now enjoy the simple pleasures of life without hindrance.
Reflecting on the emotional moment, Teri shared, "I literally cried for 10 minutes after I caught him, I just broke down started crying. I was relieved it was over." Jughead's rescue was not just a personal victory; it represented the power of kindness and the difference one person can make in the life of an innocent creature.
Now under the care of the East Texas Hoof and Paw Animal Rescue, Jughead and Red have a chance at a brighter future. Teri expressed her hope that they would find loving homes, breaking free from the challenges of street life.
"These two had a foster, they are now with a rescue so they will be vetted and adopted out and go to loving homes and not have to be street dogs anymore," Teri joyfully shared, emphasizing the transformative impact of compassion and dedication in the world of animal rescue.
Jughead's journey from a jug-bound wanderer to a hopeful candidate for a forever home is a testament to the remarkable bond between humans and animals, proving that sometimes, all it takes is one person with a big heart to change a life.