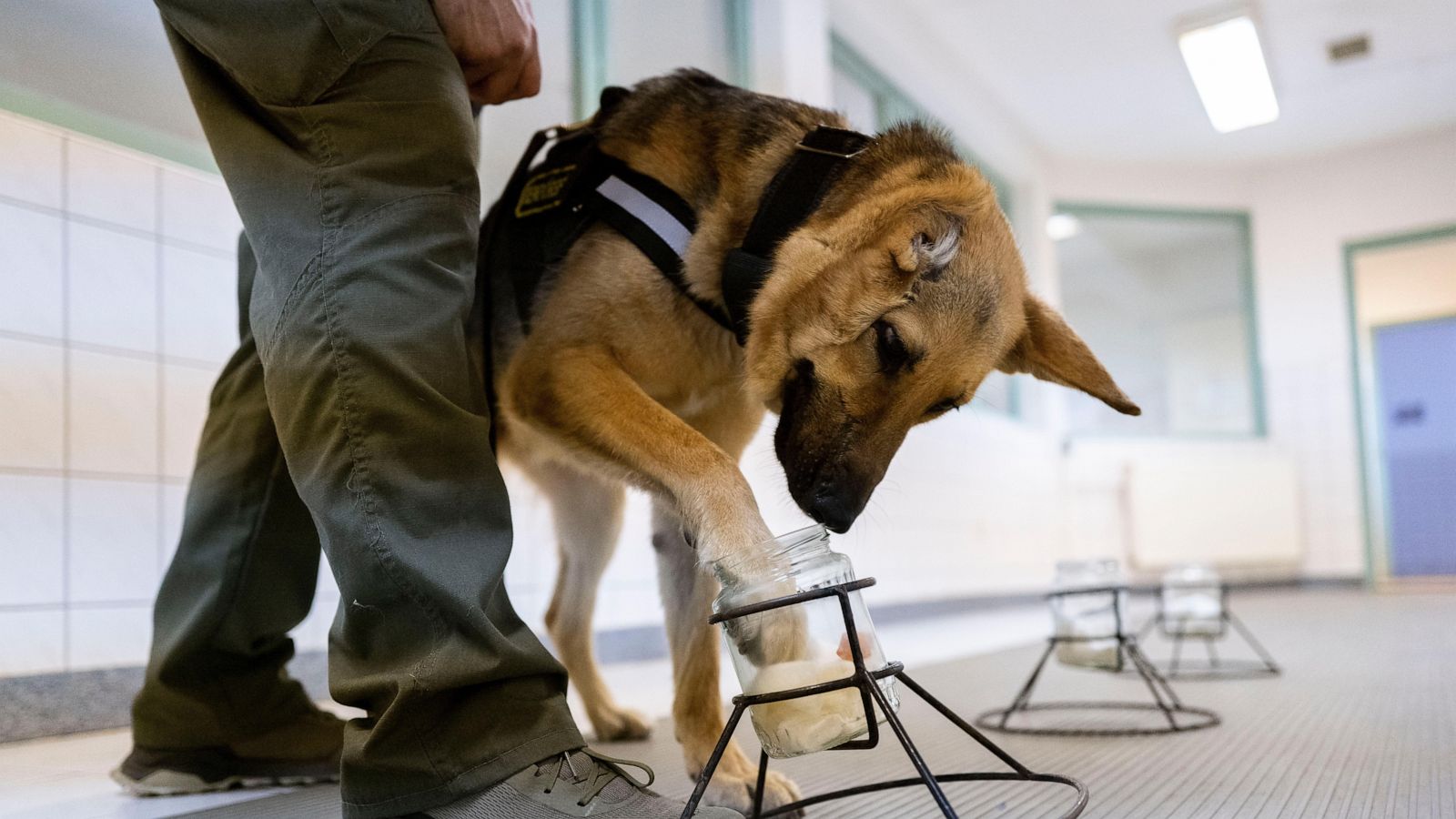 A German Shepherd's Tale of Courage, Healing, and a Fresh Start in Hungary
Rambo, a brave German Shepherd, has captured the hearts of many with his remarkable journey from the war-torn Kharkiv region of Ukraine to a new life as a police dog in Hungary. Despite suffering injuries from a rocket attack, Rambo's fighting spirit and resilience have propelled him towards a brighter future. Let us explore Rambo's inspiring story of recovery and how he is making a positive impact as he trains with the Budapest Police Department.
During his time in Ukraine, Rambo fearlessly assisted Ukrainian soldiers on the front lines. Unfortunately, fate dealt him a cruel blow when he was wounded in the face by shrapnel during a rocket attack. The injuries left him battered and bloody, requiring urgent medical attention to save his life. Thanks to emergency surgery, Rambo was given a chance at survival.
Rambo's fortunes turned when he was adopted by the Budapest Police, who recognized his potential to serve as a police dog. Upon arriving in Hungary, Rambo underwent further surgeries to address the pain caused by his injured teeth. The German Shepherd Breed Rescue Foundation played a crucial role in providing the necessary medical care and support for Rambo's recovery. Over eight months, Rambo's jaw was reconstructed, his right ear was amputated, and several teeth were removed.
Rambo not only received physical rehabilitation but also underwent training to develop his socialization skills. The Budapest Police Department recognized the importance of Rambo's role beyond traditional policing duties. He was trained to interact with people of all ages, including children, older adults, and individuals with disabilities. The goal was to use Rambo's presence to promote empathy and acceptance among children, especially towards those who may appear different from their peers.
Rambo's unique journey and his ability to overcome adversity offer valuable life lessons. Police officer Desko believes that Rambo's presence can help sensitize children who may mock others for their differences. By showcasing Rambo's abilities despite his injuries, the hope is to teach children that everyone deserves respect and acceptance, regardless of their appearance or abilities.
Rambo's story serves as a shining example of courage, healing, and resilience. From the war-torn battlefields of Ukraine to the compassionate care he received in Hungary, Rambo has emerged as a symbol of hope and a reminder that disabilities do not define one's abilities. As Rambo continues his training with the Budapest Police Department, his impact on society extends far beyond traditional policing duties. Through his interactions with children and others, Rambo shows us that compassion and acceptance can overcome any obstacle, and that a fulfilling life is possible, no matter the challenges one faces.
500,000-Year-Old Wooden Structure Rewrites History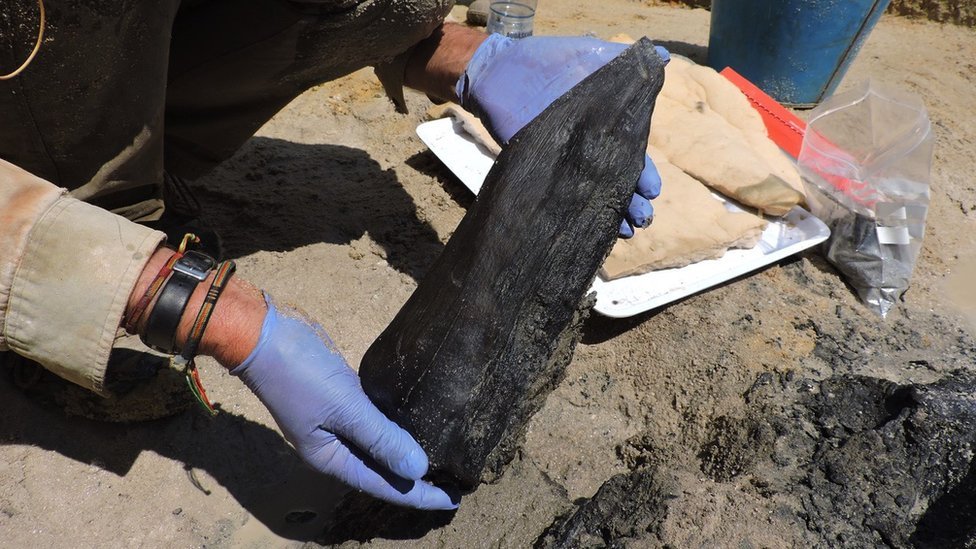 In an archaeological discovery, a wooden structure dating back an astonishing 500,000 years has been unearthed on the banks of a river in Zambia, challenging long-held beliefs about the capabilities of ancient humans. Researchers stumbled upon these ancient wooden logs, a revelation that has the potential to reshape our understanding of the lives of early humans.
The find, located on the riverbanks near Zambia's Kalambo Falls, provides compelling evidence that stone-age people may have constructed primitive shelters, forever altering our perception of their intelligence and resourcefulness. Archaeologist Prof Larry Barham, who led the research, was profoundly impacted by the discovery, stating, "This find has changed how I think about our early ancestors."
What makes this find truly remarkable is that it suggests ancient humans did more than merely survive; they thrived by creating something entirely new. These early humans exhibited intelligence, imagination, and craftsmanship by fashioning structures from wood, a material that had never before been transformed into such large and sophisticated objects.
The researchers also uncovered ancient tools, including digging sticks, but the most exciting find was two pieces of wood positioned at right angles to each other. "One is lying over the other, and both pieces of wood have notches cut into them," explained Geoff Duller, a professor of geography at the University of Aberystwyth and a member of the research team. "You can clearly see those notches have been cut by stone tools, making the two logs fit together to become structural objects."
Radiocarbon dating confirmed the wood's age, placing it at a staggering 476,000 years old. This revelation has ignited curiosity about the woodworking traditions of ancient societies, challenging the prevailing notion that early humans led simplistic, nomadic lives.
Perrice Nkombwe, a team member from the Livingstone Museum in Zambia, expressed her astonishment, saying, "I was amazed to know that woodworking was such a deep-rooted tradition. It dawned on me that we had uncovered something extraordinary."
The preservation of the wooden structure itself is a miracle. Typically, wood decays over time unless preserved under specific conditions. However, in the waterlogged environment along the Kalambo Falls, the wood remained intact, essentially pickled by the elements for millennia.
While the exact purpose of this ancient wooden structure remains a mystery, it has sparked numerous speculations. Prof. Duller suggests it might have been used as a place to sit beside the river and fish, although a complete understanding of its function remains elusive.
Moreover, the identity of the individuals who constructed this structure raises intriguing questions. "We don't know – it could have been Homo sapiens, and we just haven't discovered fossils from that age yet," Prof. Duller added. "But it could be a different species – [perhaps] Homo erectus or Homo naledi – there were a number of hominid species around at that time in southern Africa."
This discovery has the potential to enrich our understanding of ancient woodworking techniques, craftsmanship, and human interaction with the environment. As researchers continue their work at the Kalambo Falls site, the pages of history are being rewritten, and our appreciation for the ingenuity of our ancient ancestors grows ever deeper.