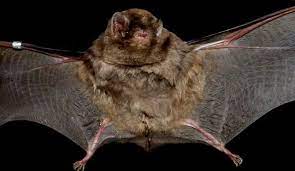 A Funny-Named Bat Gets Australian Top Honors
When winning an election, it helps be popular. That was the case for one particular mammal. Over the period of a month and a half, or six weeks, a massive voting event occurred. Some 50,000 animals were included on the ballot. And only one of them was going to be the winner. If selected, the particular animal would be voted as the Australian Mammal of the Year, and the 2022 selection would be the first one of the event in history, a pretty hefty title even if that particular mammal had no clue about its significance.
As it turned out, with a whole lot of voting and wondering and finally a selection, the winner turned out to be, hold tight, the Southern Bent-Wing Bat. Yes, a flying animal won the honors for being the inaugural mammal chosen for the title above.
The dingo was assumed to be a favorite, but that contender fell by the wayside pretty quickly in the early weeks. Day after day, week after week, the Bat just kept climbing the ranks and holding on, almost as if playing out a voting version of what it's been doing in nature, surviving as a microbat and an endangered species.
In real life, the Southern Bent-wing Bat doesn't live in such a glamorous hallway or venue as the voting podium online. Instead, it's a cave-dweller, making a home in the stretch between the southeast part of South Australia as well as Victoria. Sizewise, the Bat is extremely small too, only measuring some 5 centimeters in terms of body length. It's practically a feather in terms of weight.
Like other bats, the Southern Bent-wing Bat uses its ears and echo-location to find its way while flying, as well as to hunt. The Bat can definitely see, but all of its primary sensory work happens with ears and listening. It's also a long-distance flyer, usually traveling well over 70 kilometers at night to find insects for dinner.
While they are extremely proficient at using body heat and consolidation of numbers to create the perfect breeding and maternity environments in caves, easily boosting the humidity and heat for new pups, the Bat species in general has been significantly harmed by encroachment of development and the loss of viable cave systems for homes. The population is at serious risk of decline, with a 97 percent collapse expected over the next two or three decades without serious protection.
The goal of the contest is to boost awareness of the most endangered animals worldwide, an Australia has a significant share of them, found nowhere else and in short number where they are. As a result, by boosting people's awareness through the contest, the hope is that it will also increase conservation efforts for the species that are endangered, ideally reversing the trend if possible.
An Alligator Comfort Pet…Wait Wait What?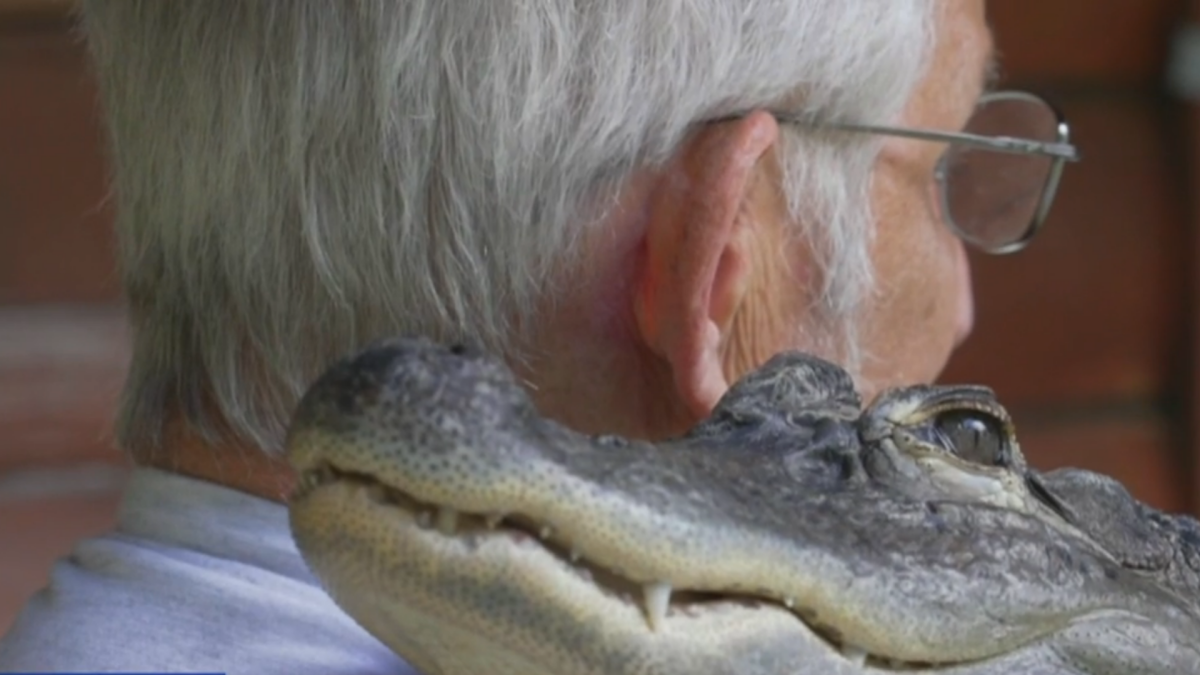 Joie Henney is the first to admit he has issues. Suffering from repeated deep depression, he has regularly had to seek out help to get out of deep funks that could become seriously negative. However, while many folks use counseling, pharmaceuticals or support groups, Henney has an odd comfort pet for emotional support. He has an alligator.
Personal pets are well-known for their mental health benefits, especially for people who otherwise suffer significantly from loneliness and isolation. And that emotional bond is not restricted to ordinary pets like dogs or cats. Many farm animals have been known to provide emotional support as well, like horses, ducks and even pigs. Some even had fictional made about the same. However, no one until Henney has specifically identified an alligator as a comfort pet.
Alligators are normally treated and placed in the category of dangerous predators. They are typically cold-blooded, no pun intended, killers that will snap at anything they consider food, including people. As it turns out though, Henney is also an alligator expert. So he knows a bit more about big lizards than the average person.
Dubbed, "Wally," Henney's comfort pet is a wayward fellow who first crossed paths with Henney when Wally mistakenly parked himself in a pond at the local Florida Disney World. Obviously, Wally and Disney visitors were not a good mix, so Henney was brought in to remove the confused alligator. Under state law, relocated alligators can't just be dumped in the wild again once they've been exposed to developed human areas, so Henney adopted the fellow instead. Wally can't complain much; he gets a steady diet of raw chicken legs and Cheetos at Henney's home in Pennsylvania.
Henney isn't an idiot about alligators either. From his own training and experience, Henney knows alligators will snap at anything near their face or head. Wally, for some reason, was not a snapper. In fact, Wally doesn't like to close his mouth. The odd behavior might explain why the alligator ended up at Disney World, unable to function normally in the wild. So, Henney figured out that Wally was very different and treated him accordingly. In his own words, Henney would describe their friendship and bond as very unique and special.
Um…what?
Henney himself has been through a lot. Having lost a number of close friends and relatives, he's been through the ringer with depression and many times would feel very down day to day. For some reason, Wally picked up on this and clearly made it evident he was there to help and comfort Henney. How was that signaled? Well, Henney would be sleeping on the couch and, since Wally was never kept in a cage, the alligator would find a way to get up on the couch and park himself on Henney. At least he didn't bite.
Some could argue the alligator just wanted to warm up on Henney since cold-blooded animals can't regulate their body heat well, but Henney has decided it's something more. These days, Henney brings Wally with him wherever he goes, whether it's on a walk or a visit to the doctor. Of course, they do have to keep their distance from folks, and the duo use the drive-through option a lot. Henney did get married as well, and Wally was the ringbearer. That said, no one was quick to grab the ring from the big lizard.
And for Henney, Wally has been a lifesaver, keeping the alligator expert out of depression and looking forward to tomorrow.