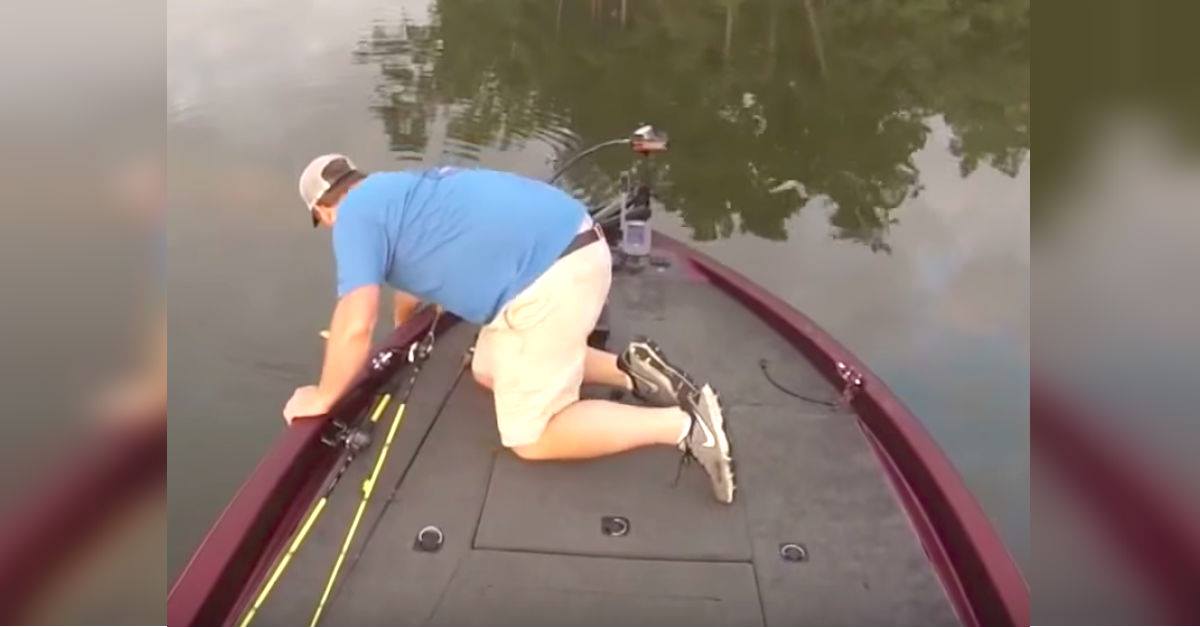 A Fisherman Saves a Kitten From Certain Death in the River
There is a saying that fortune favors the prepared. In some cases, it might be phrased that fortune favors the bold. This story is one that exemplifies that turn of phrase perfectly. Several years ago, an experienced fisherman was out on a local river in Alabama. He was minding his own business, hoping the fish would bite. Fishing is a great way for someone to take a break, think about life, and come up with answers to some of life's biggest mysteries. He was watching his line and minding his own business when something shocking appeared beneath the surface of the water.
The fisherman wasn't quite sure what he was looking at. He hadn't seen something like this underneath the surface of the water in quite some time. At first, he thought it was a catfish. He wasn't quite sure what he was going to do with this animal. Then, he realized it wasn't a catfish at all. It was actually a cat! There was a tiny cat lurking underneath the surface of the water, struggling to stay afloat. The fisherman knew that if he did not jump into action quickly, the kitten was certainly going to drown. He decided to intervene and save the kitten's life.
The kitten was clearly aware of what was going on. She was struggling to swim toward the boat, thinking the people on board would help her. She realized that the people had noticed her and started to meow. She was clearly in distress, crying to be saved. There were obvious ripples in the water, indicative of her efforts to try to scratch and claw her way closer to the boat. All she wanted was someone to pull her out of the water and move her to safety.
Eventually, the boat and the kitten close the gap to within arm's reach. The fisherman reaches into the water and yanks the adorable orange kitten out of the water. Then, he plops on the ground, safely in the boat. If this isn't an unusual story for a fisherman, it is hard to tell what could top it. He looked around and said, as he tries to calm down the kitten, that this was the craziest thing he had ever seen. In a line of work where people are known for telling tall tales, there is nothing that is going to top this.
Well, actually, the story continued. Just as he was relaxing the first kitten, he looked out and couldn't believe what he saw. The first kitten must have had a sibling because there was another kitten that was struggling to stay afloat. He believed the two kittens were twins. Therefore, he decided to put the boat into action one more time and save that one as well. To this day, the fisherman isn't quite sure what the cats were doing in the water. He thinks that someone must have abandoned the kittens and left them to fend for themselves near the water. He thinks they floated down the river. The closest houses in the area are a few miles away. Perhaps they got washed downstream by the current.
Thankfully, this fisherman was in the right place at the right time. He happened to come across the kittens as he was fishing during the day. He was able to pluck them out of the water and save their lives. Then, he took it upon himself to find the kittens a safe home where they would be loved. As he says, there is a first time for everything.
"Superhero of the homeless!" Chants in Santiago describe real-life Batman that gives food to the homeless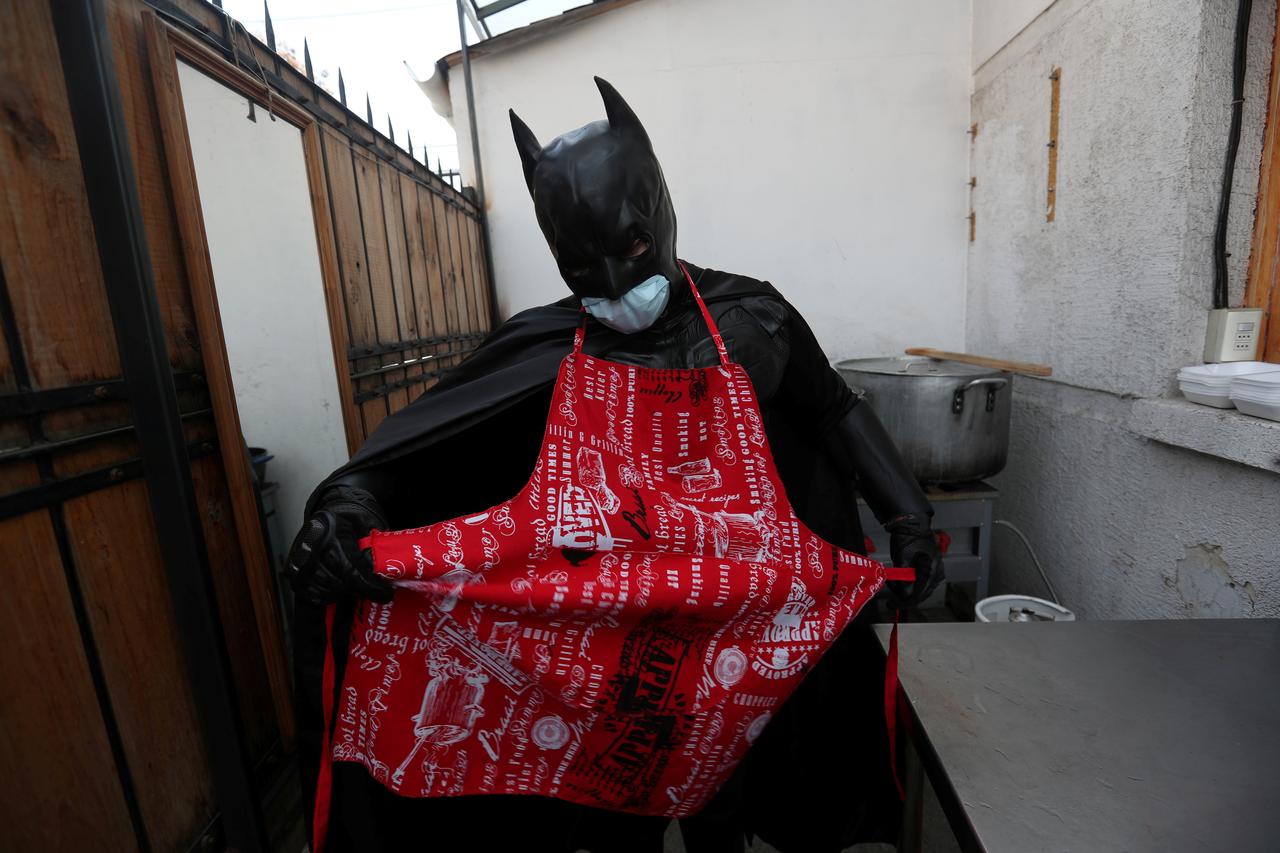 Unlike the fictional city of Gotham, the streets of Santiago are very real, but running in the dark, and fighting hunger is a true life superhero with the face of the Dark Knight, Batman.
Now he doesn't ride a Batmobil or know the first thing about Brazilian jujitsu, but he does his best in making life better for the homeless on the streets of Santiago by bringing them food on a regular basis. He doesn't solve crime or own any special combat gadgets, but he protects the homeless civilians from the villain of hunger and malnutrition.
With his Batmobil-esque SUV, he rides around the city distributing hot meals in his impressive costume- a cape and two masks, one with the typical bat ears and eye slots, and other for protection from the Coronavirus (even the fictional batman wasn't immune to viral diseases. So yeah, this one had to protect himself.)
The self-proclaimed "Solidarity Batman" is contributing his quota in making lockdown and the wave of the pandemic less agonizing for individuals on the streets, and we must say that he is doing a hell of a job. Many of his beneficiaries have only good things to say about him, and are super grateful for his selfless acts of benevolence.
Just like Bruce Wayne, this Batman knows his way around words, and he sure drops a few words of motivation, humor, and affection to people alongside giving them food.
What a guy!
He fills their stomachs, and gives them words of hope? If we didn't know better, we would be clamoring for the Avengers to consider him joining their team- Captain America certainly needs some real competition in motivational speaking.
According to him, Batman was the perfect superhero for his mission, as he represents community unity, and is loved by the people.
"Look around you, see if you can dedicate a little time, a little food, a little shelter, a word sometimes of encouragement to those who need it," he said in an interview.
Just like most masked superheroes, Santiago's Caped Crusader prefers to keep his identity unknown. But his face doesn't matter, does it? His good works already paint him as a beacon of hope and the world would be a better place if there were more of him running around.