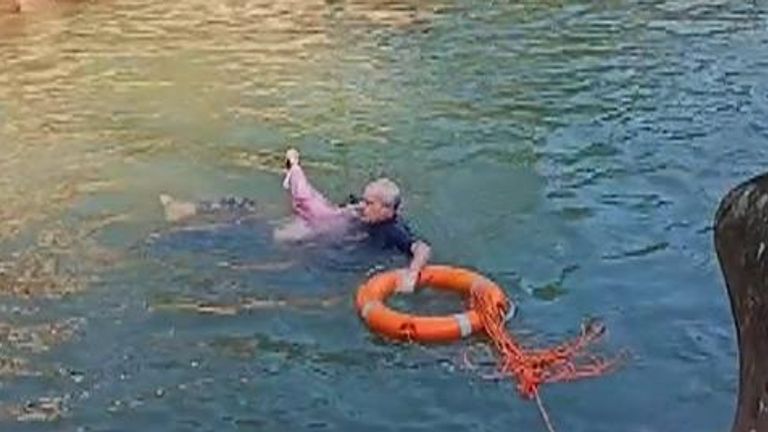 A Diplomat Becomes a Village Hero By Saving A Drowning Man
Becoming a Chinese hero is typically rooted in culture and long stories of details over time. However, once in a while something amazing happens, and it crosses boundaries.
Stationed in China as the consul-general for the city of Chongqing, Stephen Ellison liked to take walks when he could get the chance away from work and the professional life. On one of those particular walks by the water, however, he saw in an instant a need.
The edge of the water was a rock area but went into deep water. As he was walking Ellison saw a younger woman fall into the water and entirely get taken by the fast-moving current. She barely had time to orient before the woman was sucked under the water near a footbridge. By the time she came up, the water was too much and the woman was unconscious. Ellison knew in a split second he had to make a choice. Do something or continue to watch. He kicked off his shoes and jumped into the water.
Ellison knew how to swim but he wasn't a young man in full youth. At 61, he was taking an immense risk himself with the water temperature, current and trying to save a woman already unconscious. That said, Ellison may have been placed by fate. He was a regular attendee and participant in triathlons and well-accustomed to being in cold water. He reached the woman in record time, got to the woman and flipped her face over to the air. Then he began to pull her and swim back to the side of the river.
Back on land there was already a commotion. Local people tried to help Ellison, pulling the woman from the water. She was completely out and unconscious, not responding. Ellison feared the worst while swimming with her back to shore. He got help from the people on land throwing him a flotation device and rope.
Fortunately, the woman was able to recover. Ellison himself was a soaking fish coming out of the water, but the local helped him immediately too. They provided him dry clothes to get rid of the chill and warmed up drinks. The woman did ultimately recover. She turned out to be a student at the Chonging University and was originally from Wuhan. And, she was quite grateful for Mr. Ellison's charity and help. She even took him out to dinner with her family as an extended thank you.
As the head of the British mission to the Chongqing area, Ellison's role is far more formal and definitely doesn't involve swimming. His function is focused on developing trade relationships between the two countries. As far as the villagers are concerned in Chongding, however, Ellison might as well been sent from heaven. Ellison will always be welcome in the village as well as considered a community family member, or "uncle." It's a great honor and one that enmeshed well into Chinese culture. And it's there way of giving Ellison the title of hero, colloquially.
Long Lost Family Comes Together During Christmas Miracle: Sisters Find Father and Each Other after 24 Years!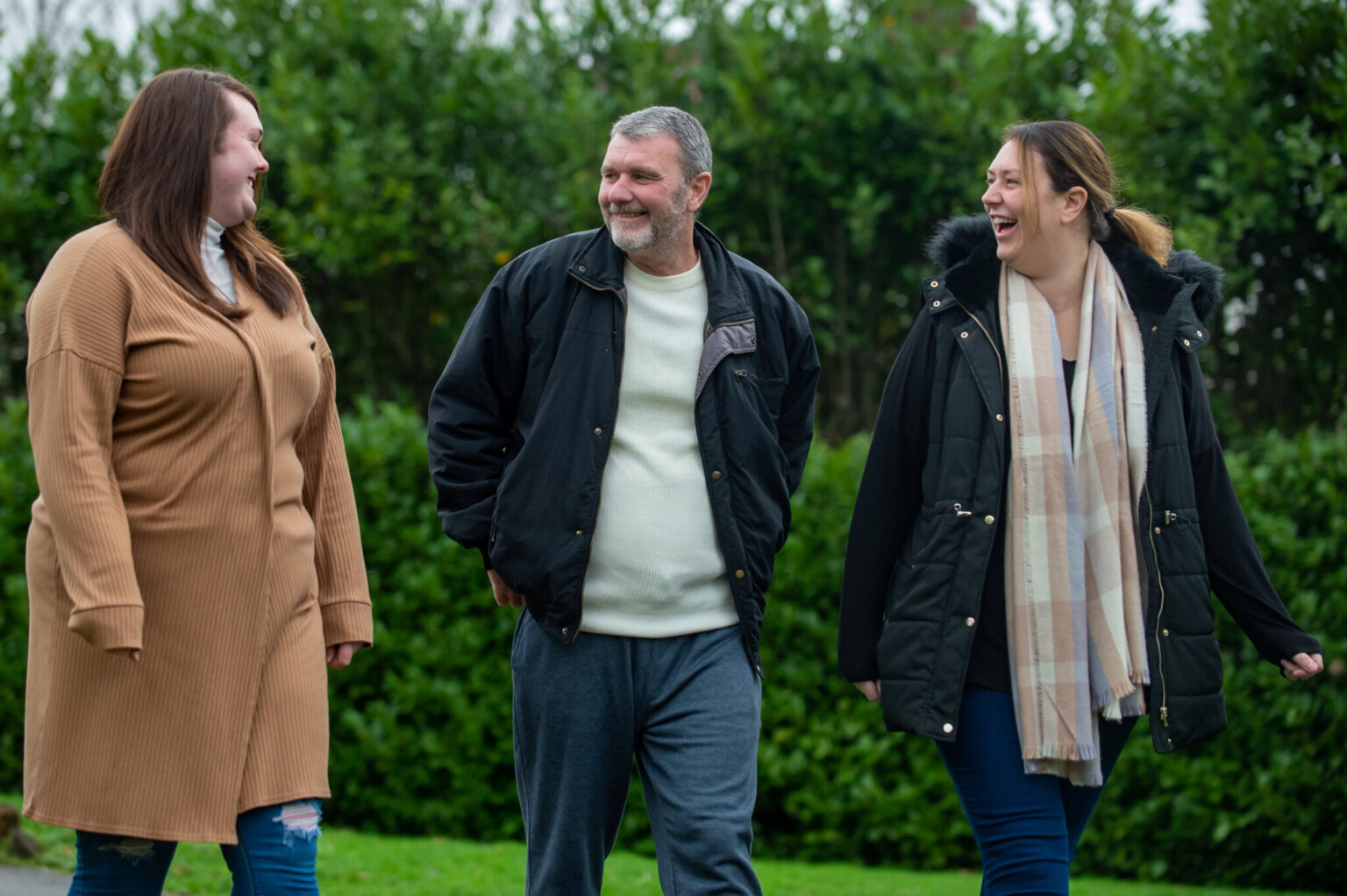 There are times in life when we see a Hollywood movie and think, "There's no way that is realistic." Like in Hollywood, sometimes life can be so strange as to seem unbelievable. This past Christmas saw one family come together after being fractured and lost for more than 24 years. Sisters Lisa McLean (33) and Rebecca Parton (24) would run into each other on social media while simultaneously looking for their lost father. In doing so, the three people would set in motion a family reunion that was 24 years in the making.
Lisa McLean and Rebecca Parton would say that they had far from the conventional family upbringing. Life and all the things that go with it caused their family to fracture while they were young, splitting the sisters apart before they could ever chance the opportunity to get to know one another. Growing up apart, Rebecca and Lisa would both yearn for the father that they had been separated from for more than two decades. This would lead the sisters to each individually begin searching for their father on social media.
Then they found one another.
On the hunt for their father, David Riggs, Lisa and Rebecca would end up crossing wires. The two would form a bond and after verifying that, yes, they were indeed sisters, they would join their search together. After years of hunting for their father, the two sisters would manage to wrangle David in just in time for Christmas. While 2020 was a tough year for everyone basically everywhere, Lisa and Rebecca probably felt like they had finally regained something near and dear to their heart.
The actual discovery occurred by chance on David's side of the screen. David had been living in Blackpool, England, when he caught wind of Lisa looking for him. The 53-year-old father of two would immediately attempt to reunite with his daughters, traveling to the other side of England to meet them for the first time in twenty-plus years. Lisa said of the reunion, "It was just lovely, there's a lot of catching up to do!"
Lisa and Rebecca would become fast friends with Lisa asking Rebecca to be her bridesmaid. The gesture was touching to Rebecca who was more than happy to be apart of the festivities. In doing so, Rebecca and Lisa got to introduce the five nieces and nephews that are shared between them to their father. David was able to verify that he was their father through old family photographs and various childhood mementos.
Now set to spend their first holidays together in decades, David and his daughters are looking forward to making up for the lost time. Lisa said of the whole event, "The only way I can describe it… but I suppose it's a Christmas miracle!"
Do you believe in Holiday miracles? Who knows, one might be closer around the corner than you might think!