A Couple on Their Honeymoon in Sri Lanka Ended up Buying Their Hotel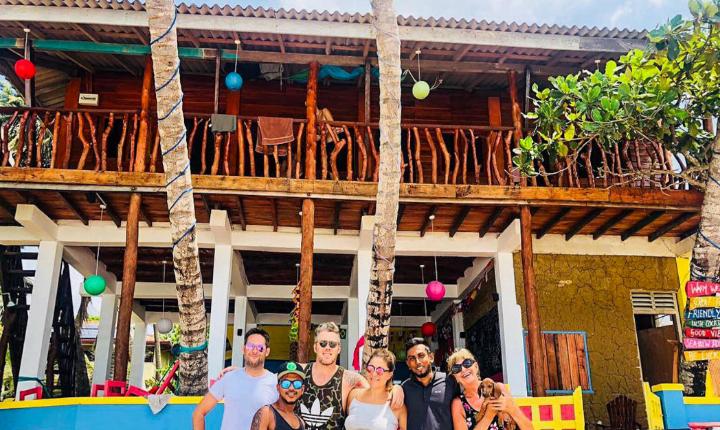 Couples on their honeymoon are relaxed and often spending some time lounging on beaches with drinks in their hand. For one London couple, the power of making decisions while under the influence of some rum-filled cocktails proved real. Gina Lyons and Mark Lee were married in June last year and were backpacking through Sir Lanka for three weeks on their honeymoon in December. While most couples would come back with some souvenirs from their travels, such as market trinkets or even just some pictures at different famous landmarks, this couple came back from their travels with much more.
After a series of events, Gina and Mark become the owners of the hotel where they were staying. The newlyweds decided to spend the night at a slightly rundown, but still cozy hotel in Tangalle, a beach town. The couple quickly fell in love with the views of the water and the hotel that gave off a tree house vibe. The couple went out for drinks one night and discovered from locals that the lease was coming up on the property. What happened next may be a blur for the couple, since they consumed 12 glasses of rum that night while chatting. When they woke up, while still hungover, Mark and Gina learned that they had offered 30,000 pounds and that their offer for the hotel had been accepted. While the couple may have had a chance to get out of their hotel deal, then went through with it and sealed the deal wearing their beachwear and quickly started preparing for the rewards and challenges that owning a hotel can bring.
Many other people will do a lot of stupid things under the influence, such as get into fights or send texts that will get them in trouble. Some do more permanent things, like Mark and Gina, and elope. For many, these decisions don't pan out. However, for Gina and Mark, their decision to buy the hotel has worked out for them. Shortly after their purchase, they found out that Gina was pregnant, so they worked hard to refurbish and fix up the property and started immediately promoting it to travelers. The couple later welcomed their daughter in December 2018, according to an Instagram post.
The hotel, named The Lucky Beach Tangalle, is now advertised as a destination for flashpackers. It has great reviews from guests. There is a dedicated staff and Mark and Gina balance running the hotel along with careers they have built up in London. The hotel features a bar and restaurant, although there is no word if any deals are being made by guests getting a little too drunk off of cocktails there. Reviewers state the hotel is in a great location and that the rooms have sea views and are nicely done. Guests rave about the staff and say that they feel welcome and would recommend the property to others. The location is not far away from Tangalle Lagoon and Mulkirigla Rock Monastery. Guests who want to stay at the hotel can book through booking.com and see some gorgeous pictures from the hotel's Instagram account. The Instagram account also shows the changes the couple made to the hotel in the story highlights. The account also features photos of food and drink, likely from the hotel bar and restaurant. Just be careful with some of those drinks, since you never know where those drunken nights are going to take you. For Gina and Mark, it turns out some drunken decisions do pay off.
Experts Warn Pet Owners About The Dangers Of Himalayan Salt Lamps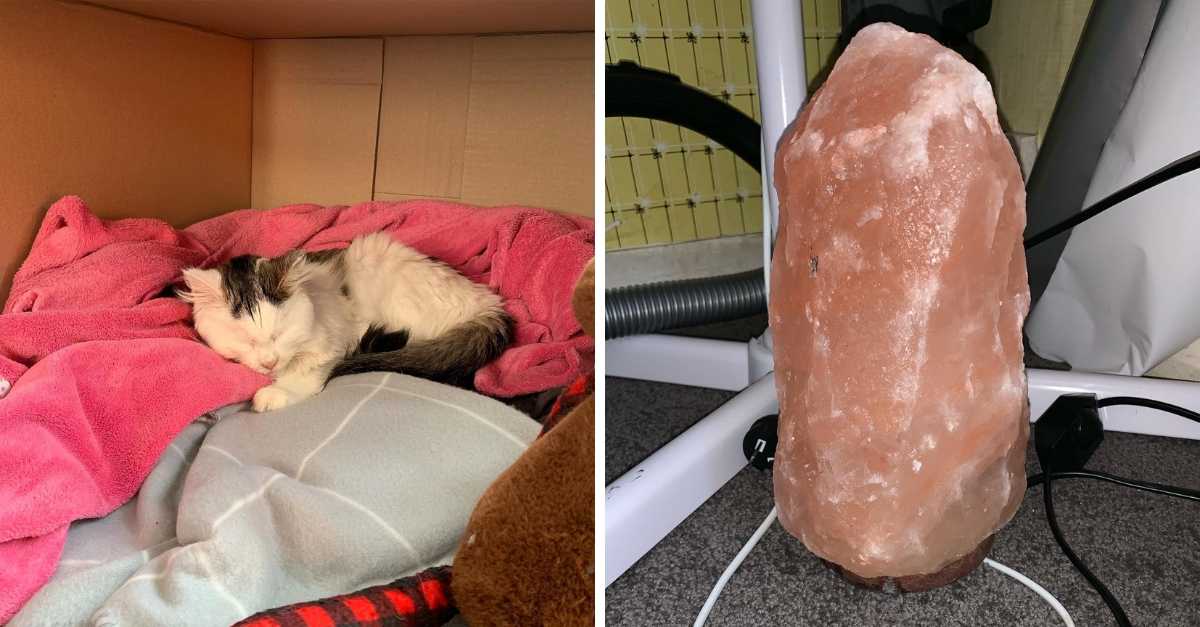 Pet owners are always looking to make sure that their four legged friends are safe and sound. It only makes sense, right? Our pets look to us for food, shelter and care. If we are not going to look out for them, who will? Now that Himalayan salt lamps are steadily rising in popularity, pet owners have been looking into the potential benefits that they have to offer.
These benefits are numerous to the owner but are these salt lamps truly safe for the pet? It is a question that certainly deserves answering. They might be a great addition to the home but these advantages could come at a cost to your pet. In a best case scenario, the lamps clean the air in the home and allow us to get a good night's sleep.
They are also said to offer a marked improvement to our serotonin levels. One woman has a horror story to offer about her cat and it is disconcerting, to say the least. The hidden dangers of these lamps need to be exposed, so that no other pets are forced to suffer from a similar fate. That's what makes this story such an important one to pass along and share with fellow pet owners.
After all, there are no shortage of people out there who are probably blissfully unaware of the issues that these lamps present. They reside at the intersection between home decoration and vital self care. It is easy to see why so many pet owners have already fallen under their spell. Maddie Smith was forced to wake up to a pet owner's worst nightmare recently.
Her cat was not behaving in her usual manner. Something was wrong with poor Ruby but Maddie was not sure what it was. Initially, she believed that the cat was simply feeling chilly. She tried her best to warm up Ruby and left for work. Unfortunately, the cat's condition slowly started to worsen. By the time Maddie was able to come back home, she could tell that something was seriously wrong with the cat.
When she took the animal to the vet's office, the connection between her condition and the Himalayan salt lamp that was being used had been revealed. Humans must avoid excessive exposure to salt and pets experience the same risk factors. These lamps release a sizable amount of salt into the air, causing pets to go through all sorts of harmful side effects.
If Maddie had not brought her pet to the vet's office when she had, we shudder to think of what may have happened next. Lamp owners need to take the proper precautions going forward. It all starts with proper lamp storage. The lamp cannot and should not be kept in an area that pets have easy access to. The owner should be storing the salt lamp far away from their animal.
Maddie's Facebook post about the matter was shared far and wide. She wanted to make sure that other pet owners did not make the same mistake as she did. It is easy to see how these errors happen, though. We mean well and we try our best to keep our homes looking and feeling nice. The last thing that any pet owner wants is to hurt their best friend.
Please do your part to assist other pet owners who might be experiencing similar issues by sharing this story. If you know someone who owns a pet and a Himalyan salt lamp, this is your chance to set things right. Ruby may have been licking this lamp excessively but she is going to be OK now! Let's do our part to make sure that other pet owners do not have to learn this lesson the hard way.