A Couple on Their Honeymoon in Sri Lanka Ended up Buying Their Hotel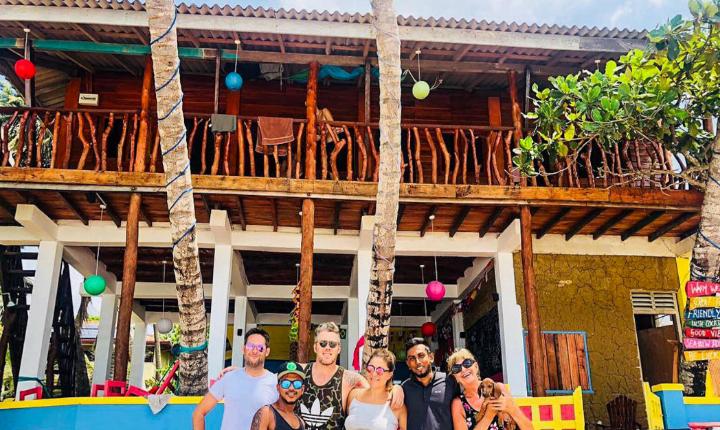 Couples on their honeymoon are relaxed and often spending some time lounging on beaches with drinks in their hand. For one London couple, the power of making decisions while under the influence of some rum-filled cocktails proved real. Gina Lyons and Mark Lee were married in June last year and were backpacking through Sir Lanka for three weeks on their honeymoon in December. While most couples would come back with some souvenirs from their travels, such as market trinkets or even just some pictures at different famous landmarks, this couple came back from their travels with much more.
After a series of events, Gina and Mark become the owners of the hotel where they were staying. The newlyweds decided to spend the night at a slightly rundown, but still cozy hotel in Tangalle, a beach town. The couple quickly fell in love with the views of the water and the hotel that gave off a tree house vibe. The couple went out for drinks one night and discovered from locals that the lease was coming up on the property. What happened next may be a blur for the couple, since they consumed 12 glasses of rum that night while chatting. When they woke up, while still hungover, Mark and Gina learned that they had offered 30,000 pounds and that their offer for the hotel had been accepted. While the couple may have had a chance to get out of their hotel deal, then went through with it and sealed the deal wearing their beachwear and quickly started preparing for the rewards and challenges that owning a hotel can bring.
Many other people will do a lot of stupid things under the influence, such as get into fights or send texts that will get them in trouble. Some do more permanent things, like Mark and Gina, and elope. For many, these decisions don't pan out. However, for Gina and Mark, their decision to buy the hotel has worked out for them. Shortly after their purchase, they found out that Gina was pregnant, so they worked hard to refurbish and fix up the property and started immediately promoting it to travelers. The couple later welcomed their daughter in December 2018, according to an Instagram post.
The hotel, named The Lucky Beach Tangalle, is now advertised as a destination for flashpackers. It has great reviews from guests. There is a dedicated staff and Mark and Gina balance running the hotel along with careers they have built up in London. The hotel features a bar and restaurant, although there is no word if any deals are being made by guests getting a little too drunk off of cocktails there. Reviewers state the hotel is in a great location and that the rooms have sea views and are nicely done. Guests rave about the staff and say that they feel welcome and would recommend the property to others. The location is not far away from Tangalle Lagoon and Mulkirigla Rock Monastery. Guests who want to stay at the hotel can book through booking.com and see some gorgeous pictures from the hotel's Instagram account. The Instagram account also shows the changes the couple made to the hotel in the story highlights. The account also features photos of food and drink, likely from the hotel bar and restaurant. Just be careful with some of those drinks, since you never know where those drunken nights are going to take you. For Gina and Mark, it turns out some drunken decisions do pay off.
Three Week Pet and House Sitting Turns Into a Year Long Mystery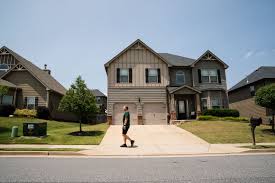 Any responsible pet owner knows that if you cannot bring the animals with you then you need to make arrangements to ensure they are taken care of. If you are going to be gone for any length of time it is also a good idea to have someone check in on the house once in a while to make sure everything is ok. Last year one Canadian man agreed to watch his neighbor's home while they were away.
The neighbors were going to be traveling for a few weeks visiting family overseas. They asked the man and his wife to watch the house and their pets and check on the house for three weeks while they went to Taiwan as his mother was dying and they wanted to see her and spend time with the family. They left the man $500 dollars for food for their 2 German Sheppards and their cat. The man agreed and went over daily to feed the pets and would walk through the house to check on things every week.
On July 1, he got an email asking if the man and his wife could watch things for a little longer. It was taking more time than they expected to take care of everything after his mother had died. They agreed and expected the man to return in 2 week's time. They never arrived and no other communications were received. On July 21, the man sent an email but never got a reply. By the end of the month the neighbor's cell phone had been disconnected and he was not responding to any email messages at all now. At some point in the following weeks a pipe had burst and ended up flooding the basement causing massive water damage. The man did not know what to do now since he still could not get in touch with the family.
He ended up paying someone out of his own pocket to have the leak fixed, and he also paid for one of their dogs to have surgery. This was quickly becoming a real nightmare situation, and worst of all, he had no idea how long it was going to last. He thought about trying to track them down via social media but they had a very common last name and he had no address or name for contact on who they were staying with in Taiwan so it seemed a search on his own was going to be fruitless.
The electricity was still running in the house, which the man credited to an autopayment. The internet was also still working. There was no way to track down a place of employment or other contact ins Canada who might know the couple and be able to help track them down. So, after waiting nearly a year, the man filed a missing person report with the police to try and get some help finding out what happened to the couple. Eventually, they got a response- there was good news and bad news.
The good news was that the couple were alive and well and not dead or in prison as the man had feared. The bad news was that they seemed to be very irresponsible and privileged people. They said they had asked a relative to come to get the pets and deal with the house but had never checked in with him to see if any of it had been done. They said the man and his wife could keep the pets if they wanted or he could find some way to take them off their hands. He also seemed to care little about the house and made a statement along the lines of – if we ever come back we can pay to fix it or just buy a new house.
The man said that he and his wife would keep the pets as they couldn't bear to give them up after a year of caring for them. They were also very worried about what this couple may do with animals they seemed to truly care so little about. It is one of the most bizarre stories ever, but at least it ends on a happy not and those pets are still in good hands and are being loved and cared for. But let this be a warning before anyone agrees to house sit or pet sit for something- get all the details and contact information before you ever say yes!