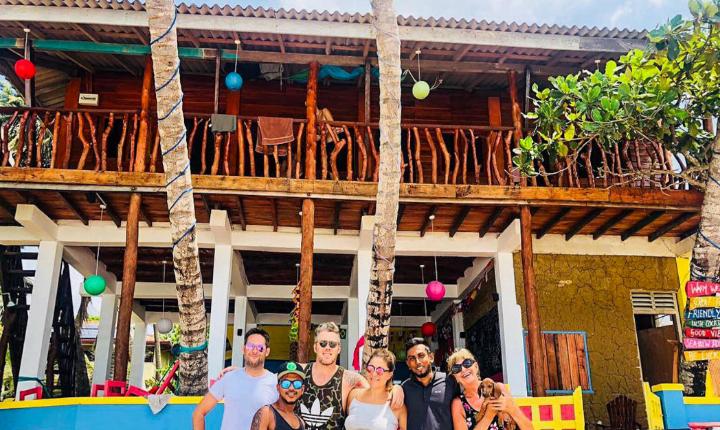 A Couple on Their Honeymoon in Sri Lanka Ended up Buying Their Hotel
Couples on their honeymoon are relaxed and often spending some time lounging on beaches with drinks in their hand. For one London couple, the power of making decisions while under the influence of some rum-filled cocktails proved real. Gina Lyons and Mark Lee were married in June last year and were backpacking through Sir Lanka for three weeks on their honeymoon in December. While most couples would come back with some souvenirs from their travels, such as market trinkets or even just some pictures at different famous landmarks, this couple came back from their travels with much more.
After a series of events, Gina and Mark become the owners of the hotel where they were staying. The newlyweds decided to spend the night at a slightly rundown, but still cozy hotel in Tangalle, a beach town. The couple quickly fell in love with the views of the water and the hotel that gave off a tree house vibe. The couple went out for drinks one night and discovered from locals that the lease was coming up on the property. What happened next may be a blur for the couple, since they consumed 12 glasses of rum that night while chatting. When they woke up, while still hungover, Mark and Gina learned that they had offered 30,000 pounds and that their offer for the hotel had been accepted. While the couple may have had a chance to get out of their hotel deal, then went through with it and sealed the deal wearing their beachwear and quickly started preparing for the rewards and challenges that owning a hotel can bring.
Many other people will do a lot of stupid things under the influence, such as get into fights or send texts that will get them in trouble. Some do more permanent things, like Mark and Gina, and elope. For many, these decisions don't pan out. However, for Gina and Mark, their decision to buy the hotel has worked out for them. Shortly after their purchase, they found out that Gina was pregnant, so they worked hard to refurbish and fix up the property and started immediately promoting it to travelers. The couple later welcomed their daughter in December 2018, according to an Instagram post.
The hotel, named The Lucky Beach Tangalle, is now advertised as a destination for flashpackers. It has great reviews from guests. There is a dedicated staff and Mark and Gina balance running the hotel along with careers they have built up in London. The hotel features a bar and restaurant, although there is no word if any deals are being made by guests getting a little too drunk off of cocktails there. Reviewers state the hotel is in a great location and that the rooms have sea views and are nicely done. Guests rave about the staff and say that they feel welcome and would recommend the property to others. The location is not far away from Tangalle Lagoon and Mulkirigla Rock Monastery. Guests who want to stay at the hotel can book through booking.com and see some gorgeous pictures from the hotel's Instagram account. The Instagram account also shows the changes the couple made to the hotel in the story highlights. The account also features photos of food and drink, likely from the hotel bar and restaurant. Just be careful with some of those drinks, since you never know where those drunken nights are going to take you. For Gina and Mark, it turns out some drunken decisions do pay off.
A Teen's Inspiring Journey to Morehouse College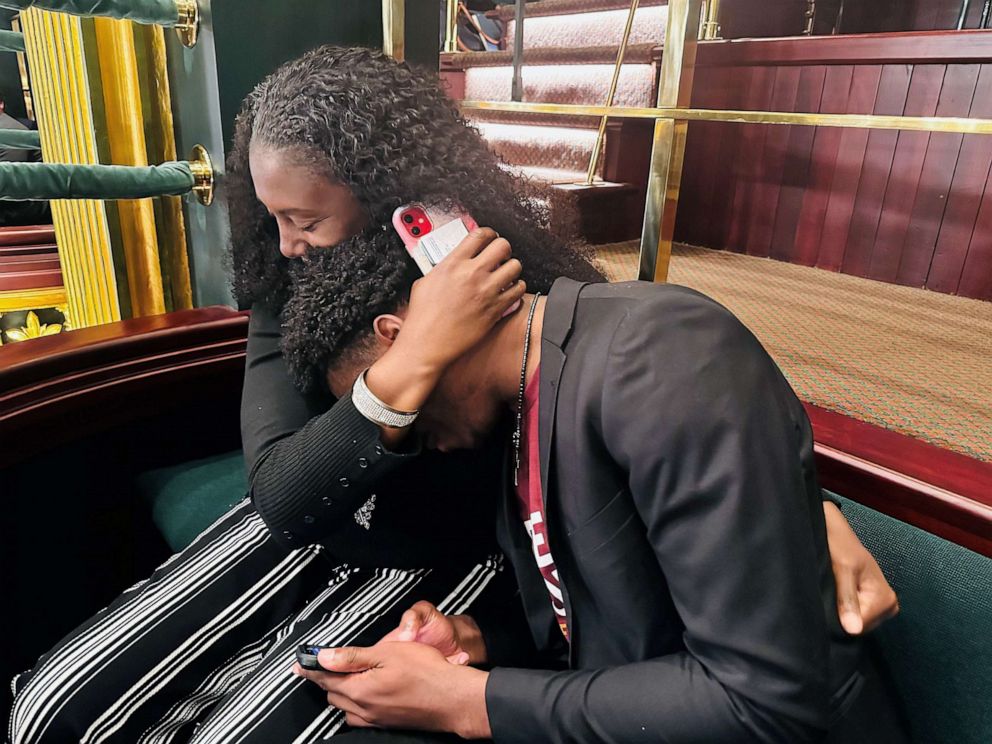 Imagine the feeling of accomplishing your dreams after years of hard work and dedication. That's exactly what happened to Amir Staten, a remarkable teenager whose video celebrating his acceptance into Morehouse College went viral. His infectious joy captured the hearts of people around the world, and it's not hard to see why.
Morehouse College, located in Atlanta, Georgia, has a long and prestigious history. Established in 1867, it is a historically black college and one of the oldest educational institutions for African Americans. The college was founded with a mission to provide a quality education and develop strong leaders who would go on to make a positive impact on society.
Amir's acceptance into Morehouse College is a testament to his perseverance and commitment to his studies. Not only did he receive an acceptance letter, but he was also granted a full ride scholarship. This scholarship covers the cost of tuition, which amounts to around $51,000 per year. This incredible opportunity has lifted a significant financial burden off Amir's shoulders, allowing him to focus on his education and future aspirations.
In addition to the full ride scholarship, Amir was named one of 15 Bonner Scholars. The Bonner Scholarship is a prestigious program that emphasizes the importance of community service. To maintain this scholarship, students must maintain a minimum GPA of 2.5 and contribute 10 hours of community service each week. It is a great honor for Amir to be chosen as one of these scholars, highlighting his dedication to making a positive difference in his community.
Amir's hard work throughout high school has been nothing short of exceptional. He consistently achieved honor roll grades, demonstrating his commitment to academic excellence. But his accomplishments didn't end there. Amir also took on leadership roles as the head of the Black Student Union, where he worked to promote inclusivity and raise awareness about important social issues. Additionally, he served as the captain of his school's basketball team, showcasing his discipline, teamwork, and determination.
Amir's accomplishments have not only made his family proud but have also inspired those around him. His mother expressed her admiration for his efforts, saying, "He has gone above and beyond what is expected of him." With his acceptance into Morehouse College, Amir can finally take a deep breath, knowing that his hard work has paid off.