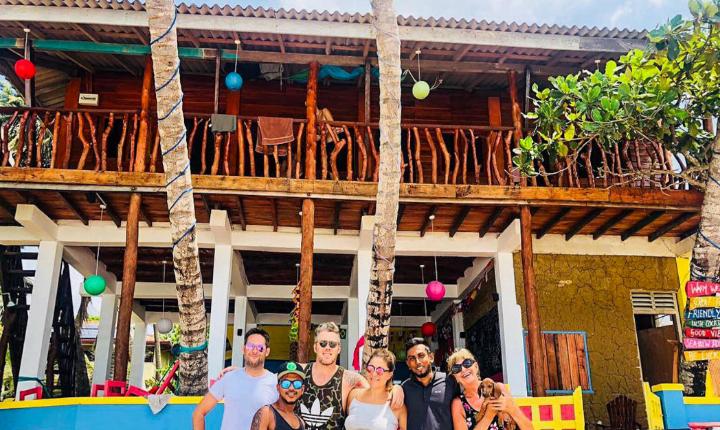 A Couple on Their Honeymoon in Sri Lanka Ended up Buying Their Hotel
Couples on their honeymoon are relaxed and often spending some time lounging on beaches with drinks in their hand. For one London couple, the power of making decisions while under the influence of some rum-filled cocktails proved real. Gina Lyons and Mark Lee were married in June last year and were backpacking through Sir Lanka for three weeks on their honeymoon in December. While most couples would come back with some souvenirs from their travels, such as market trinkets or even just some pictures at different famous landmarks, this couple came back from their travels with much more.
After a series of events, Gina and Mark become the owners of the hotel where they were staying. The newlyweds decided to spend the night at a slightly rundown, but still cozy hotel in Tangalle, a beach town. The couple quickly fell in love with the views of the water and the hotel that gave off a tree house vibe. The couple went out for drinks one night and discovered from locals that the lease was coming up on the property. What happened next may be a blur for the couple, since they consumed 12 glasses of rum that night while chatting. When they woke up, while still hungover, Mark and Gina learned that they had offered 30,000 pounds and that their offer for the hotel had been accepted. While the couple may have had a chance to get out of their hotel deal, then went through with it and sealed the deal wearing their beachwear and quickly started preparing for the rewards and challenges that owning a hotel can bring.
Many other people will do a lot of stupid things under the influence, such as get into fights or send texts that will get them in trouble. Some do more permanent things, like Mark and Gina, and elope. For many, these decisions don't pan out. However, for Gina and Mark, their decision to buy the hotel has worked out for them. Shortly after their purchase, they found out that Gina was pregnant, so they worked hard to refurbish and fix up the property and started immediately promoting it to travelers. The couple later welcomed their daughter in December 2018, according to an Instagram post.
The hotel, named The Lucky Beach Tangalle, is now advertised as a destination for flashpackers. It has great reviews from guests. There is a dedicated staff and Mark and Gina balance running the hotel along with careers they have built up in London. The hotel features a bar and restaurant, although there is no word if any deals are being made by guests getting a little too drunk off of cocktails there. Reviewers state the hotel is in a great location and that the rooms have sea views and are nicely done. Guests rave about the staff and say that they feel welcome and would recommend the property to others. The location is not far away from Tangalle Lagoon and Mulkirigla Rock Monastery. Guests who want to stay at the hotel can book through booking.com and see some gorgeous pictures from the hotel's Instagram account. The Instagram account also shows the changes the couple made to the hotel in the story highlights. The account also features photos of food and drink, likely from the hotel bar and restaurant. Just be careful with some of those drinks, since you never know where those drunken nights are going to take you. For Gina and Mark, it turns out some drunken decisions do pay off.
California Costco Worker's Act of Kindness Earns Him Employee of the Month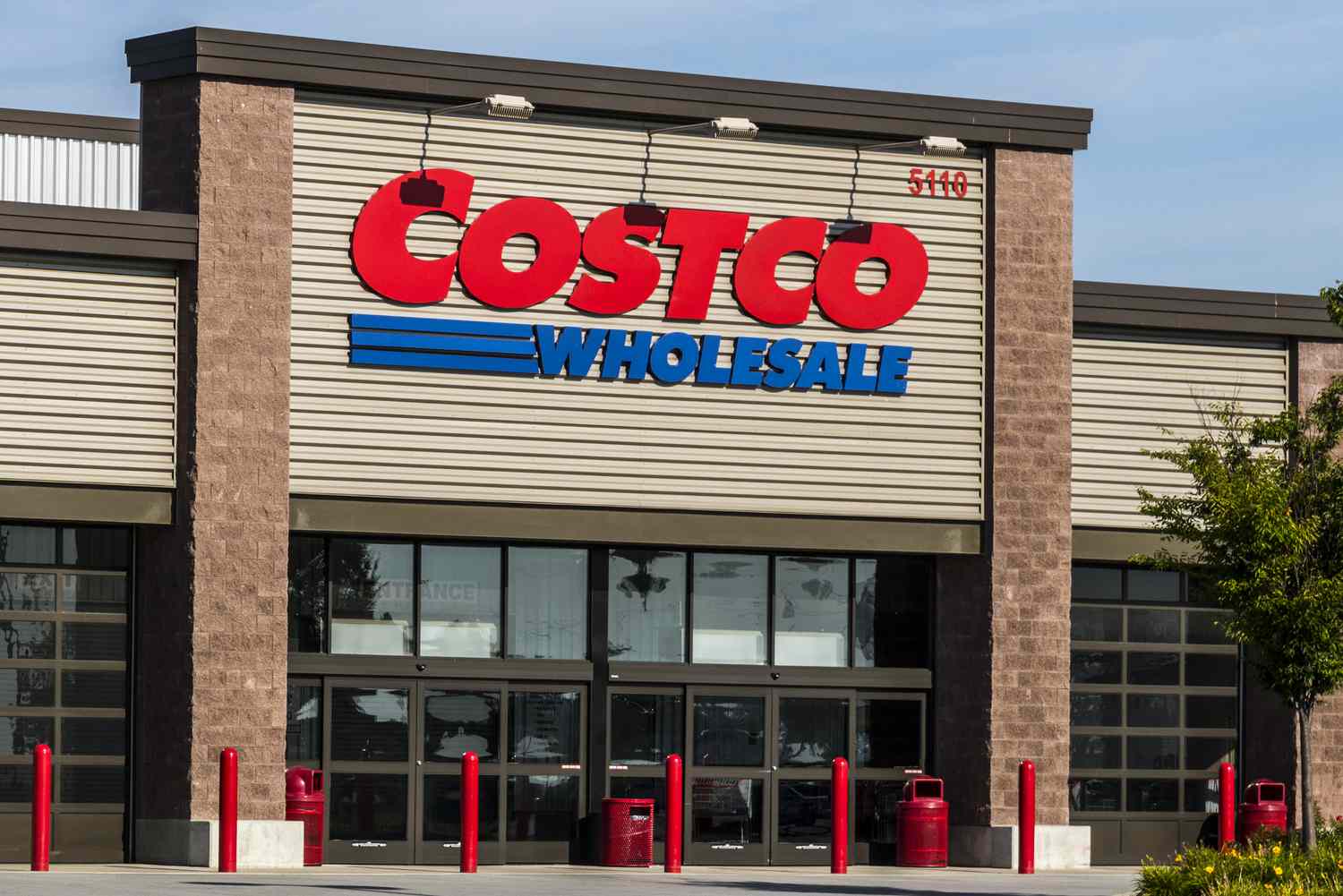 In the bustling aisles of a Costco store in Clovis, California, a heartwarming story of honesty and compassion recently unfolded. John Sotelo, a dedicated employee, was going about his daily tasks, putting away cases of water, when he stumbled upon an envelope that would change the course of his day and touch the hearts of many.
As Sotelo reached for one of the water pallets, his sharp eyes caught sight of a small envelope nestled among the bottles. Curiosity piqued, he picked it up and decided to take a look inside. To his astonishment, he discovered an incredible sum of $3,940 in cash within the envelope.
Most people might have been tempted to keep such a substantial amount of money, but not Sotelo. He knew that this money belonged to someone, and his strong sense of honesty and integrity guided his actions. Without hesitation, he promptly informed his manager about the discovery.
Sotelo's manager quickly recognized the gravity of the situation and decided to review the store's customer surveillance footage to identify the owner of the lost envelope. It wasn't long before they located the rightful owner, a Costco member who had unknowingly dropped her precious savings.
What followed was a heartwarming reunion between John Sotelo and the envelope's owner. The member was overwhelmed with gratitude and could hardly contain her emotions as she thanked Sotelo profusely. She explained that the money was intended for her children's education, making Sotelo's act of kindness all the more significant.
Sotelo's selfless and honorable action didn't go unnoticed by his colleagues and superiors. In recognition of his integrity and compassion, he was awarded the coveted title of "Employee of the Month."
Sotelo's unwavering honesty and his commitment to helping others in their time of need remind us all of the power of simple acts of kindness. His story also highlights the importance of maintaining our faith in the goodness of humanity and the belief that doing the right thing is always worth it, no matter the circumstances. John Sotelo's actions have not only earned him recognition but also the admiration and gratitude of his community, proving that integrity and compassion are values that should be celebrated and upheld.