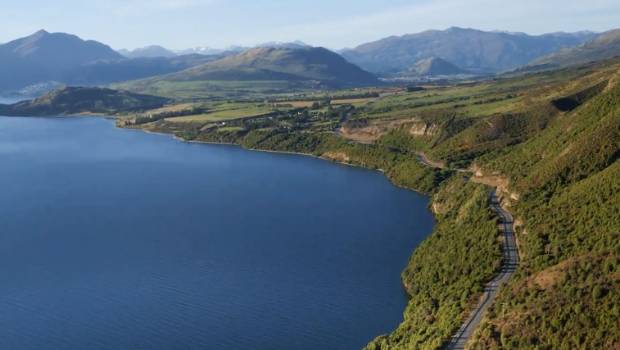 A Couple in New Zealand Ignored Developers and Gifted 900 Hectares of Land to Nation
A couple in New Zealand provided 900 hectares of land to the nation. Dick and Jillian Jardine, a Kiwi couple, said that they had made a great decision to hand the beautiful plot to the National Trust for conservation.
The land is located near Lake Wakatipu. It is at the foot of the Remarkables, a mountain range in New Zealand. All New Zealanders can visit the place and enjoy it with their family after the Queen Elizabeth II National Trust opens it for everyone in 2022.
It was the Right Thing to Do – Said the Couple
Dick and Jillian Jardine are owners of Remarkables station. Their family has owned the land for almost a century. The couple wants to see the land protected, conserved and relished for another century.
According to Jillian Jardine, it is crucial to preserve and protect the land's biodiversity and pristine nature. She said the family took four years to make this important decision, and they think they have made the right one.
The couple came up with the idea a few years ago. However, they were indecisive about it because they did not want authorities to construct large buildings and develop housing societies on the land.
Many overseas developers sent the couple good offers, but they declined all of them – said, Dick and Jillian Jardine. The trust issued a statement expressing that land preservation will play a key role in wildlife conservation.
According to Bruce Will, the trust's chairperson, open landscapes in the Wakatipu area had recently become important for commercial companies. These companies wanted to construct buildings and develop housing societies. The primary purpose was to promote tourism. However, the gift land is a freehold property and leased as a working farm currently.
The Significance of Pristine Land
South Island is one of the expensive enclaves in New Zealand. Its central lake region is home to wealthy individuals like Peter Thiel, the founder of PayPal, Sam Morgan, the founder of "Trade Me," and Michael Hill, the Jewelry Magnate. 
The 2013 census data shows that over 50% of the region's homes are vacant. According to Jim Boult, the mayor of Queenstown Lakes, many billionaires are residing in the district. The district has drawn the attention and admiration of the world's wealthiest people.
The authorities are planning to build a world-class hospital, which will cost NZ$30 million. The international airport and other significant luxury places, including dozens of vineyards and 40 hair and beauty salons, are drawing the world's privileged attention. However, the 900 hectares of land will remain in the hands of New Zealanders.
Final Words
According to Dick Jardine, one-half of the couple, the land has been in the family for nearly a hundred years. Their family has made substantial efforts to improve the land for a century. The couple hopes that the Queen Elizabeth II National Trust will take care of the land and use it to benefit people. The land is for every New Zealander who wants to enjoy the central lake region's luxury and pristine views.
Tony the Plant Man Grows Very Expensive Plants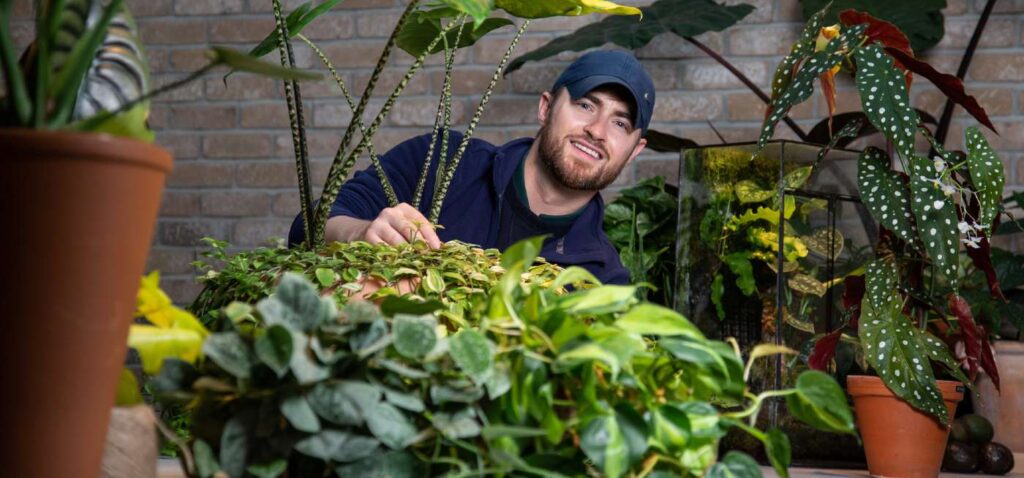 A Briton has quietly created his own Garden of Eden in his home, including one plant that is so rare, it could easily command almost $16,000 for one leaf. The botanist extraordinaire is a fellow named Tony Le-Britton.
Tony is, like many geniuses, a bit odd and extremely dedicated to his work. He's so committed to plants and growing them, an entire room of his home is an indoor jungle, complete with a personal greenhouse and environment control to help support the kind of plants he is able to bring to full fruition. Tony's collection, however, isn't the typical plant collection one gets from seeds at the local hardware store or plant farm. His focus is on growing some of the world's most uncommon and rare plants altogether. In fact, some of his flora are so rare, plant scientists and researchers around the world would love to spend a day with Tony simply examining his plants. He even has some plants that the scientific folks thought was completely gone and no longer alive, i.e. extinct.
Plant-growing, however, was not Tony's only career. As it turns out, he's quite adept as a photographer as well, having enjoyed a professional career producing images of hair and beauty. However, given how much his plants are in demand now, it's pretty clear his plants will also take care of him too financially. Just the leaves alone versus the entire plant has the financial capacity to provide him a living income.
The most valuable plant that Tony has in his greenhouse is known as a Rhaphidophora Tetrasperma Variegata. This particular plant is different version from a far more common plant that could be bought anywhere. Because it is a genetic mutation, an anomaly that has occurred due to a genetic change that occurred at the DNA level, it is extremely rare and practically impossible to find elsewhere. As a result, even samples of the plant are in high demand for collection or study or both. At the time of the interview, Tony had three orders on standby for just a leaf with a hefty price tag of $12,000 British Pounds. Of course, just taking leaves off the plant willy-nilly could kill it. So he has a waiting list, and the plant is literally growing money for him.
The above said, Tony has other plants in his stable as well. He is also a cultivator of an extremely rare Monastera sp Bolivia, a plant that has no complete documentation from a research or botany perspective. Tony was lucky enough to score a small stem, and he's since been able to grow the plant to a tremendous size. The size and robust nature of the plant is so unique, Tony's is constantly getting request for photographs of the plant for reference.
Another flora sample that was generally thought to be extinct in the wild is the Begonia Chloristica. Again, finding one with a collector in Europe, Tony was able to get another sample and grow is own version in his personal greenhouse in England.
The plant-growing interest, zeal, skill and hobby came from his grandparents, according to Tony. As a boy, they would spend a lot of time in the grandparents' garden. When they didn't have their hands in the soil, the boy and his grandmother would watch "Gardener's World" on the TV.
In short, Tony is a working plant genius. He's learned his skill and expertise in practice, trial and error, and 25 years of hands-on work. And, one notable trick is that he doesn't over-care his plants. In fact, many times, he lets the plants take care of themselves, which in fact allows them to grow stronger and self-sufficient to an extent. After all, Tony still controls and maintains the greenhouse with temperature, humidity and the light levels.
Most importantly, however, Tony enjoys what he does, which also makes a huge difference in his success. He has created an amazing collection of flora that nobody else would otherwise know exists, and it's his achievement.