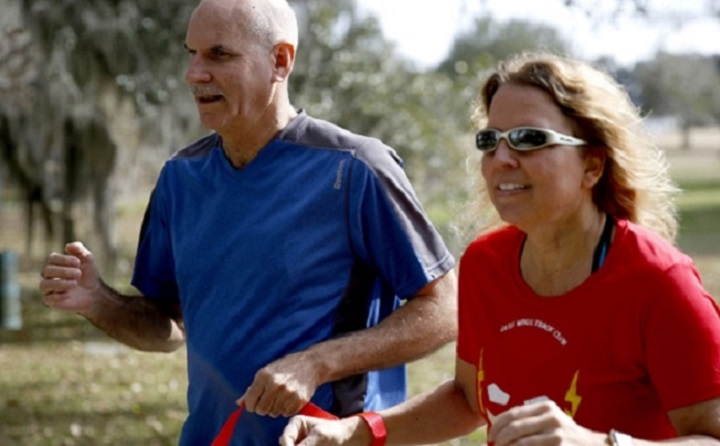 A Blind Marathon Runner's Journey
Being visually impaired may seem like a valid reason for most people to avoid even the most basic activities. If you have ever tried walking or running with your eyes closed, you understand how challenging it is. Being unable to see where you are going or how far you have come may demotivate you. That is not the case for 56-year old Randall Crosby. The blind runner from Tallahassee Southwood has not allowed his condition to stop him from achieving his dreams. Tethered to his friend, Crosby runs around the neighborhood a few times every week. Last week, he competed in the Tallahassee marathon. It is a 26.6-mile annual marathon that includes the locals.
Randall Crosby's Blindness
Unlike other runners, Crosby does not have the luxury of slipping into his favorite sneakers and heading out for a jog. He needs someone to guide him. The marathoner was not always blind. He has memories of the times when he could enjoy the view of his beautiful neighborhood and the beautiful face of his wife. According to Randall, it was love at first. He became blind at age 27 after suffering from a disorder called retinitis pigmentosa, RP. After suffering from the disease, he had to quit his job where he worked as a hotel supervisor. He spent his time taking care of his kids. He did not expect that he would ever get a job again.
Before he lost his vision, Crosby had always been interested in athletics and physical work. H was, however, unable, to play football because he suffered from night blindness. The bright stadium lights made it difficult for him to see. He participated in other sports such as wrestling, skiing, and swimming. He also helped his father with work on his farm. His Retinitis Pigmentosa went from night blindness to tunnel vision and finally to complete blindness. He, however, did not lose hope. Crosby acknowledges that he wishes he could get his sight back. He, however, has learned to accept his situation and lead a positive life.
Running For Life
Ironically, Crosby did not start running until he completely lost his sight. He jogs around his neighborhood, but it does not end there. Crosby has run in marathons that many people with perfect sight would be unable to run. Crosby's friend encouraged him to participate in a 5K, and he has been in marathons ever since. 'It begins and ends in my mind,' he says. He has become an inspiration to other runners and people who are looking for positive inspiration in their lives. Gabrielle Gabrielli and Billy Miller, Crosby's running guides, feel that he is one of the most positive people. All his actions are a reminder that losing sight is not necessarily the loss of human connection.
Crosby's Café Inc.
Crosby now runs Crosby's Café Inc. A program by the Randolph-Sheppard Act allows the visually impaired to get licenses for operating food services on government properties Crosby has experience in the business because he previously worked in the Kennedy Space Center and Denver's capitol building. His spirit of gratitude and positivity is extended even in his area of work.
Grandpa Rudy Noorlander's Remarkable Recovery After Grizzly Bear Attack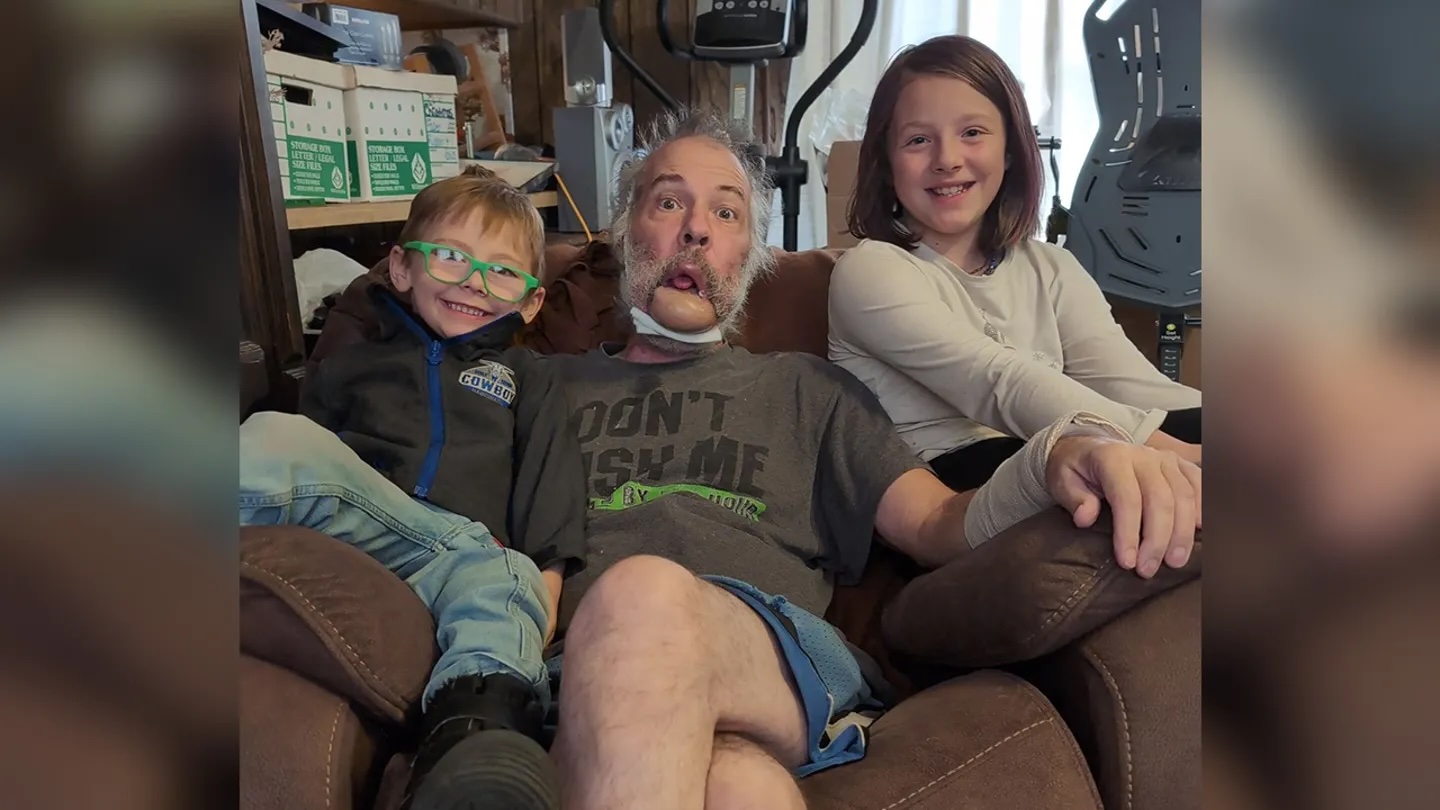 In the rugged wilderness of Montana, a brave 61-year-old man named Rudy Noorlander faced a terrifying encounter with a 9-foot-tall grizzly bear that left him with a ripped-off jaw. Despite this harrowing experience, Rudy's indomitable spirit and determination to recover have amazed his family and community.
On September 8th, while helping a father and son track a shot deer in Custer Gallatin National Forest, Rudy unexpectedly crossed paths with the massive grizzly bear. In a moment of sheer surprise, the bear attacked him, resulting in what Rudy humorously described as the "most disgusting French kiss of his life." The bear tore into his lower jaw, leaving Rudy in a life-threatening situation.
Recalling the traumatic incident, Rudy shared that the attack happened so quickly that he couldn't deploy his bear spray in time, and a misfire from his gun further complicated the situation. Desperate to fend off the bear, Rudy resorted to using his hands, but the grizzly clamped onto his lower jaw with incredible force. Despite the unbearable pain and the bear's rancid breath, Rudy valiantly fought for his life.
Miraculously, Rudy survived the ordeal, and he is expected to make a full recovery. Reflecting on the incident, he acknowledged that there were things he could have done differently to change the outcome, but he remains optimistic about the future. Supported by his family, including daughter Ashley, Rudy jokingly declared that he's going to be "like Rambo out there" in the Montana wilderness.
Despite facing one of the most challenging moments of his life, Rudy Noorlander maintains a positive and resilient attitude. Describing him as the "most positive person" she knows, Ashley praised her father's will to live and his fighting spirit. Rudy, a Montana native, owns Alpine Adventures, a snowmobile rental shop in Big Sky, and the incident has strengthened his connection with family, God, and personal growth.
With unwavering faith, Rudy believes that there is a purpose for his survival, and he plans to share his story through church devotionals and inspirational talks. He sees the attack as a turning point that has guided the rest of his life's journey.