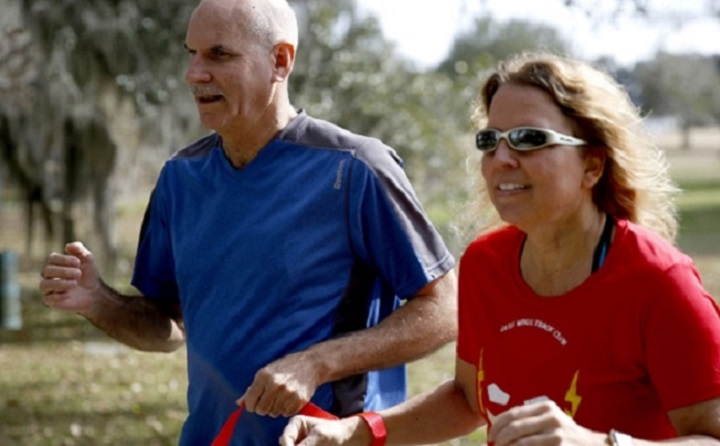 A Blind Marathon Runner's Journey
Being visually impaired may seem like a valid reason for most people to avoid even the most basic activities. If you have ever tried walking or running with your eyes closed, you understand how challenging it is. Being unable to see where you are going or how far you have come may demotivate you. That is not the case for 56-year old Randall Crosby. The blind runner from Tallahassee Southwood has not allowed his condition to stop him from achieving his dreams. Tethered to his friend, Crosby runs around the neighborhood a few times every week. Last week, he competed in the Tallahassee marathon. It is a 26.6-mile annual marathon that includes the locals.
Randall Crosby's Blindness
Unlike other runners, Crosby does not have the luxury of slipping into his favorite sneakers and heading out for a jog. He needs someone to guide him. The marathoner was not always blind. He has memories of the times when he could enjoy the view of his beautiful neighborhood and the beautiful face of his wife. According to Randall, it was love at first. He became blind at age 27 after suffering from a disorder called retinitis pigmentosa, RP. After suffering from the disease, he had to quit his job where he worked as a hotel supervisor. He spent his time taking care of his kids. He did not expect that he would ever get a job again.
Before he lost his vision, Crosby had always been interested in athletics and physical work. H was, however, unable, to play football because he suffered from night blindness. The bright stadium lights made it difficult for him to see. He participated in other sports such as wrestling, skiing, and swimming. He also helped his father with work on his farm. His Retinitis Pigmentosa went from night blindness to tunnel vision and finally to complete blindness. He, however, did not lose hope. Crosby acknowledges that he wishes he could get his sight back. He, however, has learned to accept his situation and lead a positive life.
Running For Life
Ironically, Crosby did not start running until he completely lost his sight. He jogs around his neighborhood, but it does not end there. Crosby has run in marathons that many people with perfect sight would be unable to run. Crosby's friend encouraged him to participate in a 5K, and he has been in marathons ever since. 'It begins and ends in my mind,' he says. He has become an inspiration to other runners and people who are looking for positive inspiration in their lives. Gabrielle Gabrielli and Billy Miller, Crosby's running guides, feel that he is one of the most positive people. All his actions are a reminder that losing sight is not necessarily the loss of human connection.
Crosby's Café Inc.
Crosby now runs Crosby's Café Inc. A program by the Randolph-Sheppard Act allows the visually impaired to get licenses for operating food services on government properties Crosby has experience in the business because he previously worked in the Kennedy Space Center and Denver's capitol building. His spirit of gratitude and positivity is extended even in his area of work.
AI, Childhood Images and a Holocaust Survivor Finding Her History Again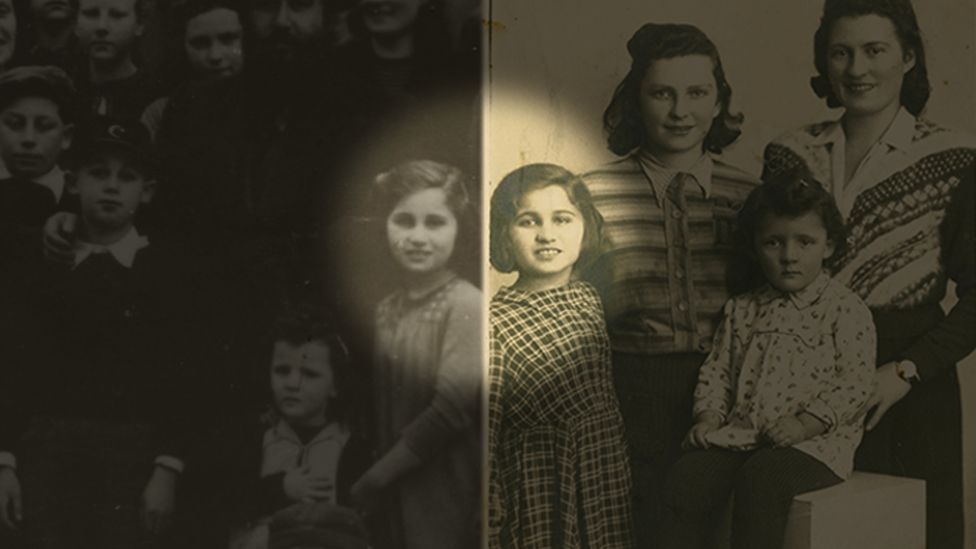 The first half the 20th century was not a good one for Blanche Fixler. As a Jew, she was a target for the Nazis, who succeeded in killing at least 6 million of her countrymen. They were so close to Fixler, at one point she was hiding underneath a bed trying not to breathe. Had she made a noise, the Nazi troops searching the room she was in would have grabbed her in an instant. Through luck, fear, feistiness and perseverance, Fixler survived the Holocaust.
Now, almost some 80 years later, Blanche Fixler is relieving history thanks to artificial intelligence, or AI. A program written by Daniel Pratt, also known as a engineer at Google, has become extremely effective at matching people's faces to their parts in history. In fact, it was so effective, it had a direct impact on Fixler; the software found her face in a historical image from the war period that no one previously knew was Blanche at all. She was just another face of thousands lost until she wasn't.
Dubbed "Numbers to Names," Pratt's program relies on the technology of facial recognition to do its work. While a person's appearance might change over time, their facial structure doesn't. And that makes for a comparable identification when the details are run through the thousands of calculations per second via the software.
In some respects, the software works with the logic of connecting dots. As it makes connections, it builds on that library and makes more connections. Many photos may have one or even two connections, but they still have five or a dozen more than are unknown. By constantly running and making new connections, the software persistently whittles away at the challenge. As it turned out, one of those successes was Blanche Fixler.
Blanche Fixler today is at the ripe age of 86. She is a world away from Germany and Poland and the nightmare she lived through, ensconced in the urban distance of New York. However, thanks to Pratt's program, Fixler has now been identified as a child in two historical photos. Pratt's software did the hard work and connected the dots.
Among the many who were grabbed, rounded up and killed in Poland, Fixler's entire family were victims of the Nazis. At the time, Blanche's name was Bronia to her family, but that was left in the past as she survived the war. Her luck was made possible by an aunt who hid Fixler from the soldiers regularly looking for Jews in hiding. When Fixler saw the photos that had her in them, she also identified her aunt as well as other relatives. That in turn creates more connections that Pratt and those using the software can benefit from in their ongoing work of identification.
The work has been partnered with the U.S. Holocaust Memorial Museum, and it continues to be worked on to provide closure and dignity for the thousands of families related to the victims of the Holocaust. By personalizing the faces of the 6 million, they gain a confirmed history versus being nameless and unknown among the masses lost.