A Blind Marathon Runner's Journey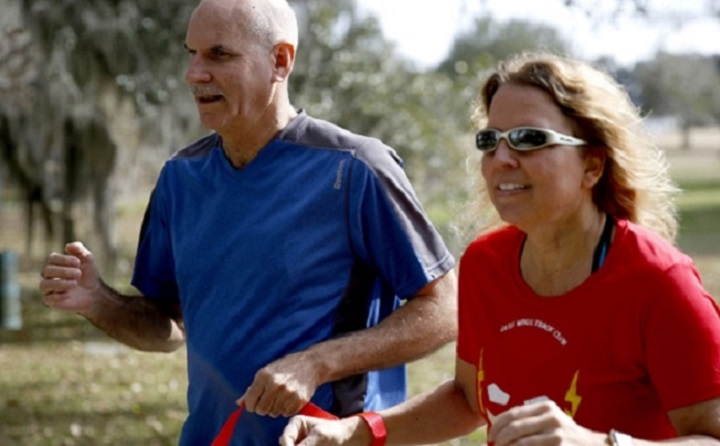 Being visually impaired may seem like a valid reason for most people to avoid even the most basic activities. If you have ever tried walking or running with your eyes closed, you understand how challenging it is. Being unable to see where you are going or how far you have come may demotivate you. That is not the case for 56-year old Randall Crosby. The blind runner from Tallahassee Southwood has not allowed his condition to stop him from achieving his dreams. Tethered to his friend, Crosby runs around the neighborhood a few times every week. Last week, he competed in the Tallahassee marathon. It is a 26.6-mile annual marathon that includes the locals.
Randall Crosby's Blindness
Unlike other runners, Crosby does not have the luxury of slipping into his favorite sneakers and heading out for a jog. He needs someone to guide him. The marathoner was not always blind. He has memories of the times when he could enjoy the view of his beautiful neighborhood and the beautiful face of his wife. According to Randall, it was love at first. He became blind at age 27 after suffering from a disorder called retinitis pigmentosa, RP. After suffering from the disease, he had to quit his job where he worked as a hotel supervisor. He spent his time taking care of his kids. He did not expect that he would ever get a job again.
Before he lost his vision, Crosby had always been interested in athletics and physical work. H was, however, unable, to play football because he suffered from night blindness. The bright stadium lights made it difficult for him to see. He participated in other sports such as wrestling, skiing, and swimming. He also helped his father with work on his farm. His Retinitis Pigmentosa went from night blindness to tunnel vision and finally to complete blindness. He, however, did not lose hope. Crosby acknowledges that he wishes he could get his sight back. He, however, has learned to accept his situation and lead a positive life.
Running For Life
Ironically, Crosby did not start running until he completely lost his sight. He jogs around his neighborhood, but it does not end there. Crosby has run in marathons that many people with perfect sight would be unable to run. Crosby's friend encouraged him to participate in a 5K, and he has been in marathons ever since. 'It begins and ends in my mind,' he says. He has become an inspiration to other runners and people who are looking for positive inspiration in their lives. Gabrielle Gabrielli and Billy Miller, Crosby's running guides, feel that he is one of the most positive people. All his actions are a reminder that losing sight is not necessarily the loss of human connection.
Crosby's Café Inc.
Crosby now runs Crosby's Café Inc. A program by the Randolph-Sheppard Act allows the visually impaired to get licenses for operating food services on government properties Crosby has experience in the business because he previously worked in the Kennedy Space Center and Denver's capitol building. His spirit of gratitude and positivity is extended even in his area of work.
Experts Warn Pet Owners About The Dangers Of Himalayan Salt Lamps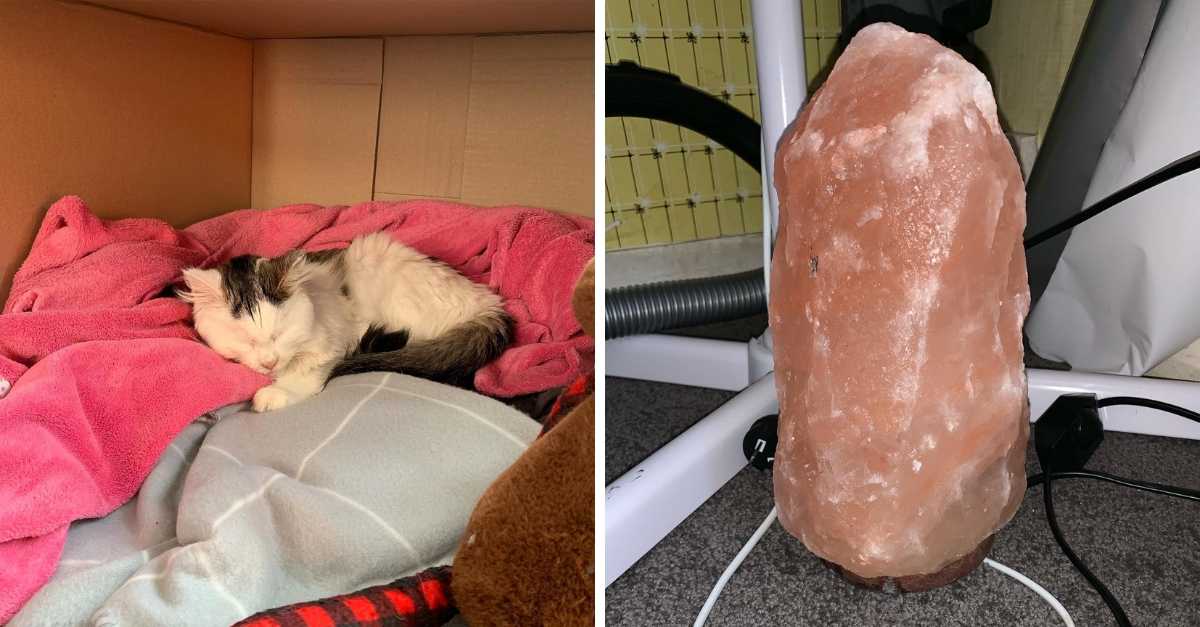 Pet owners are always looking to make sure that their four legged friends are safe and sound. It only makes sense, right? Our pets look to us for food, shelter and care. If we are not going to look out for them, who will? Now that Himalayan salt lamps are steadily rising in popularity, pet owners have been looking into the potential benefits that they have to offer.
These benefits are numerous to the owner but are these salt lamps truly safe for the pet? It is a question that certainly deserves answering. They might be a great addition to the home but these advantages could come at a cost to your pet. In a best case scenario, the lamps clean the air in the home and allow us to get a good night's sleep.
They are also said to offer a marked improvement to our serotonin levels. One woman has a horror story to offer about her cat and it is disconcerting, to say the least. The hidden dangers of these lamps need to be exposed, so that no other pets are forced to suffer from a similar fate. That's what makes this story such an important one to pass along and share with fellow pet owners.
After all, there are no shortage of people out there who are probably blissfully unaware of the issues that these lamps present. They reside at the intersection between home decoration and vital self care. It is easy to see why so many pet owners have already fallen under their spell. Maddie Smith was forced to wake up to a pet owner's worst nightmare recently.
Her cat was not behaving in her usual manner. Something was wrong with poor Ruby but Maddie was not sure what it was. Initially, she believed that the cat was simply feeling chilly. She tried her best to warm up Ruby and left for work. Unfortunately, the cat's condition slowly started to worsen. By the time Maddie was able to come back home, she could tell that something was seriously wrong with the cat.
When she took the animal to the vet's office, the connection between her condition and the Himalayan salt lamp that was being used had been revealed. Humans must avoid excessive exposure to salt and pets experience the same risk factors. These lamps release a sizable amount of salt into the air, causing pets to go through all sorts of harmful side effects.
If Maddie had not brought her pet to the vet's office when she had, we shudder to think of what may have happened next. Lamp owners need to take the proper precautions going forward. It all starts with proper lamp storage. The lamp cannot and should not be kept in an area that pets have easy access to. The owner should be storing the salt lamp far away from their animal.
Maddie's Facebook post about the matter was shared far and wide. She wanted to make sure that other pet owners did not make the same mistake as she did. It is easy to see how these errors happen, though. We mean well and we try our best to keep our homes looking and feeling nice. The last thing that any pet owner wants is to hurt their best friend.
Please do your part to assist other pet owners who might be experiencing similar issues by sharing this story. If you know someone who owns a pet and a Himalyan salt lamp, this is your chance to set things right. Ruby may have been licking this lamp excessively but she is going to be OK now! Let's do our part to make sure that other pet owners do not have to learn this lesson the hard way.