A Big Fluffy Dog in the Air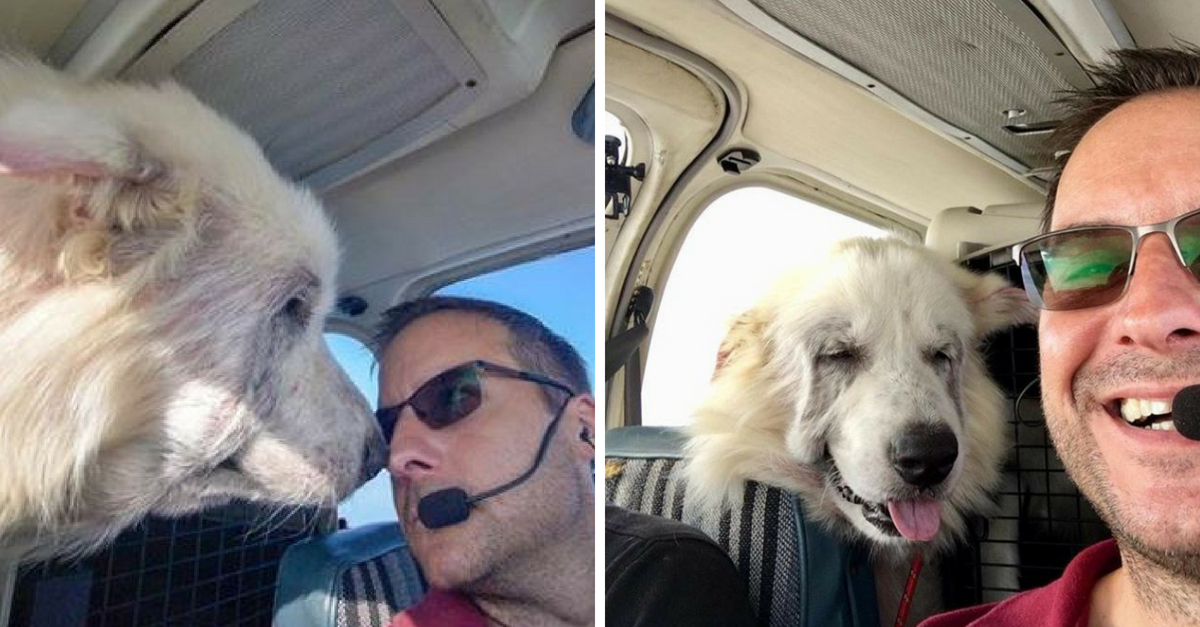 Think back and a bit and try to remember your first plane ride if you've been on one. If not, try to imagine what it might be like, a mix if excitement, anxiety and a whole lot of the unknown. Then you feel the plane moving, the engine humming, and you see the runway zipping by the window. Suddenly, you feel gravity pull on you as the plane lifts off the ground and you are truly flying for the first time. It's not a sensation one quickly forgets right away.
So, what might that same adventure be like as an experience for a dog? Well, that's how a 5-year-old Great Pyrenees named Woody got to find out. He was able to receive his very own plane ride from his past to his new home.
Woody didn't start off with a wonderful, exciting life. Instead, for a good number of years Woody lived as a stray dog, wandering around North Carolina. But the time animal control was able to secure the dog, is was pretty banged up and suffering from a lot of health problems. The dog had parasites inside him, his fur was messed up with mange, and the dog was mentally depressed as exhibited in his cage behavior. The shelter folks really didn't have a lot of hope for Woody, especially given how expensive his medical care was going to be to get the dog back into a good place.
However, once they heard about the dog, the staff at LaMancha Animal Rescue wanted to help and bring the dog in. The problem was distance. The Animal Rescue was located in Unionsville, PA. Woody was half a nation away from that critical help. So, it took Paul Steklenski and his work with Flying Fur Animal Rescue to bridge the gap. And in doing so, Woody was going to take a ride on a plane for the first time in his dog life.
Steklenski was no stranger to saving dogs. He's flown more than 1,000 different dogs to life-saving locations via plane. After adopting his own dog, Tessa, Paul realized that he could help save hundreds of dogs just getting them to the right location with a plane. It literally meant the difference between having a life in a rescue shelter or adoption versus being euthanized.
That said, Woody's trip wasn't a luxury ride. Steklanski had to move five dogs in total, so the trip was going to be a bit cramped. However, once the plane got off the ground, Woody's curiosity came alive and the big dog started moving towards a window to see what was going on. He started watching the clouds and perking up. Not only did Woody do so well flying, he even help Paul relax during some bumpy stretches with testy air turbulence. Woody eventually got tired and napped a bit. But when he woke up the dog was in a great mood and looking out the window again.
After finally arriving at LaMancha Animal Rescue, Woody eventually did very well. He regained weight, his fur became healthy again, and Woody regained a wonderful disposition. He even remembered Paul when the rescue flyer visited again two weeks later. And, like a giant furball, Woody loves to play with everyone who deals with him. And, believe it or not, Woody also got adopted and found a permanent home too. The flight really was a new beginning for the big dog, and it saved his life. The rescue also reaffirmed Paul Steklanski's work and that of all animal rescues.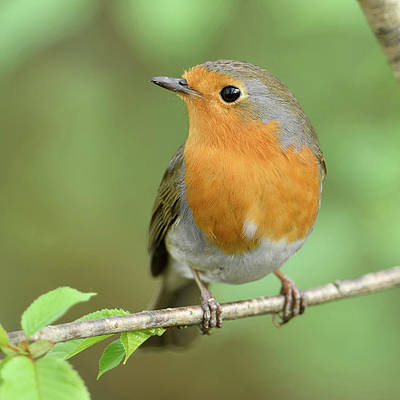 The color peach is most associated with the fruit of the same name. Apart from the fruit and a few flowers, the color peach is not commonly found in nature. There are certainly very few animals that have any shades of peach. However, there is one breed in birds that do display the color peach on its chest. The Eurasian Bullfinch is a small-size but bulky looking bird that is native to Europe and certain regions of Asia. Their range of travel is estimated to be around ten million square kilometers. Their preferred habitat parks, gardens, hedges, trees, and agricultural areas. They get their name from the bull-shaped head. Parts of the upper body are colored grey while the feathers are a mixture of black and white. The legs and feet are pinkish-brown in color. Juvenile bullfinch birds have the same shape as adult birds but they don't have the same colors. The young ones are mostly grey and brown.
For breeding purposes, the Eurasian Bullfinch nests in tall bushes. They lay about 4-7 eggs. The chest is often mistakenly described as red, but it is as peach as it gets. The males have brighter colors, while the females have a slightly beige color on their chest. Their unique color makes them easily recognizable from other birds with similar size and shape. Although the bird has a bulky shape, it is considered a small to medium-sized bird.
They are social creatures and are often found in pairs or groups. They are mostly found busy looking for seeds. Only 10% of BTO Garden BirdWatch gardens have the Bullfinch. Their shy and reclusive personality makes them a rare bird to fine. Although they mostly eat seeds, for their young ones do they occasionally feed on insects. Initially, they were mostly found in woodlands but have now slowly moved to gardens too. Although they migrate during winter months, mostly they stay in the same spot throughout their lives. If you are looking to spot one, try to look for them in a suburban garden with scrubs or thick hedgerows. They prefer to find a thick cover for the nests. As food supply has become more scattered, it has forced the bullfinch to travel more often.
There are reclusive in personality and shy away from human contact. During colder months, they migrate to southern regions of Europe and Asia. Their diet mostly consists of seeds from plants such as ash, elm, and nettle. Their liking for flower buds made them be considered as a pest of fruit trees. Although they are not considered to be an endangered species, their population has seen a decline due to the loss of arable weeds and new agricultural practices.
One of the unique features of the Eurasian Bullfinch is its ability to store seeds in a small sac at the bottom of their mouths. This feature is useful when they have to bring back seeds from long distances for their young ones. Amongst the finch species of bird, the Bullfinch is the only bird that has evolved into adapting this remarkable sac in the mouth.
Another stunning feature of the Eurasian Bullfinch is their singing ability. They have a beautiful soft and subtle call. When the male seeks to attract the females, it uses a soft tone mostly audible to other bullfinch birds only. The call from the male is a polite descending set of notes, repeated at specific intervals. The bullfinch is also skillful in mimicry and is popular birds to keep as pets. They are even able to follow tunes played to them.