A Better Way to Keep Your Hands Warm This Winter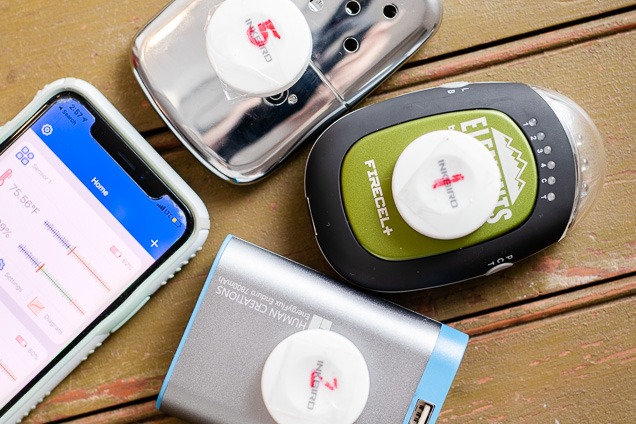 Keeping your hands warm when the weather turns bitter cold is always a challenge. Many people feel if they can just keep their hands warm, they would feel warmer. It is a terrible feeling when your hands are so cold they burn. It even sounds wrong. If you ever used those hand warmer packets, you know they aren't the most useful things ever. Sure, they are warm, but they are small and I don't know about you, but I always seem to lose them.
All of those who have suffered with burning red hands and numb, tingling fingers can now rejoice because technology is here to help with electronic hand warmers. Gadgets are always fun and even better when they prove useful. These rechargeable hand held warmers prove to be raising the bar. Not only can they warm your hands, but can be a battery for your phone.
Outdoors Way Electric Hand Warmer
This is perfect for the person who loves to be outside hunting in the winter. This warmer has heat on both sides and provides seven hours of heat for each charge. It is constructed from aluminum and has two heat settings. It can also be used as a flashlight that has a strobe setting. It can be used as a battery backup and comes with a carrying case.
Human Creations EnergyFlux Slim
This hand warmer is small but mighty. It can easily be carried in your pocket. It has two heat levels so you control just how warm you keep your hands. It has a power button that is easy to control. It's battery is larger than most coming in at 4400 mAh. It is constructed from aluminum.
OCOOPA USB Hand Warmer & Power Bank
This hand warmer heats up quickly, in as soon as three seconds. It provides eight hours of heat for each charge. It has three heat settings, the highest of which is 131 degrees. It can act as a battery for your phone with a USB cable. This warmer is two sided and is constructed from aluminum and plastic.
Big Blue Hand Warmer 
This is a big boy, hence the name. Both sides of the warmer heat up and the 6,000 mAh battery provides up to nine hours of heat. It comes with two power levels. This warmer is too big for your pocket, but can warm your hands and be a battery for your phone at the same time. It also comes with a flashlight.
Human Creations EnergyFlux Ellipse
This is a big brother to the Slim version. It has two power levels, one at 109 degrees and one at 120 degrees. It will keep your hands warm for six hour on one charge. One unique feature is this warmer has a display that shows the battery level. This display is on top of the hand warmer, so it's easy to know just how much battery you have left. It also comes with a power button.
"Homeless Hero" Saves Multiple People from Fiery Highway Crash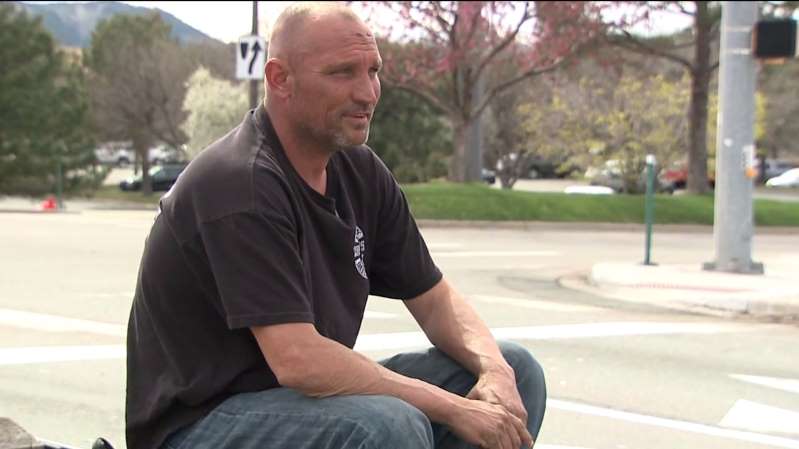 Just two short days ago a man named Darin Barton, who the people and news are calling the "Homeless Hero," saved multiple people from a fiery car crash on Colorado's Interstate 70.
Reports say the late April crash was caused by a truck driver that had lost control of his vehicle and collided with oncoming traffic. The same company has a bad history of problems with their vehicles. There are multiple reports letting trucks in need of repair on the road—including vehicles with break problems.
Luckily for the survivors of the crash, Darin Barton just happened to be passing by. Barton, a local homeless man, saw the crash happen and immediately sprang into action. He was able to pull several victims from the wreckage before emergency services arrived on the scene. The survivors of the crash are all lucky to have had the "Homeless Hero" passing by in their time of need.
Interestingly, this isn't the first time Barton has been a hero to the victims of a traffic accident. Two years ago, Barton saved a woman named Valerie Blease from a flaming car wreck. Blease describes how the collision left her confused and unable to escape her burning car when the "Homeless Hero" arrived and pulled her from the fire. She recalls that in the moment, she didn't know what was happening, only that someone was telling her there was a fire and she needed to get out.
Barton has become something of a local celebrity in Colorado despite his homelessness. He has appeared several times on the local news. Each of these appearances have been stories covering his heroics and even interviews with the "Homeless Hero" and the people he has saved. One of the victims of April's pileup said she "wasn't surprised" to learn that Barton had saved people from these kinds of wrecks before.
Not to leave this selfless hero unrewarded, the local community has banded together and raised thousands of dollars to help Barton in his time of need. Just like he has helped save people from car crashes on multiple occasions, the people of Colorado have come together to help Barton. Local news agencies have started a fundraising effort that has, so far, raised thousands of dollars to help cover Barton's costs as he finds work and a place to live. There have been some concerns that Barton may be the target of robbery given his insecure living situation and sudden rush to local fame, but a few local news agencies said they are working with local authorities to help ensure Barton's safety.
Darin Barton, the "Homeless Hero," is an inspiration reminder that even those of us with the least to give can still help people in the time of need. When interviewed, Barton said he was just helping people in need and hopes that others will be inspired to do the same.