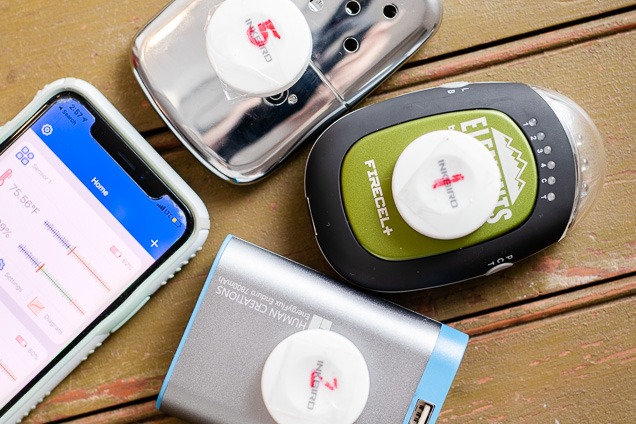 A Better Way to Keep Your Hands Warm This Winter
Keeping your hands warm when the weather turns bitter cold is always a challenge. Many people feel if they can just keep their hands warm, they would feel warmer. It is a terrible feeling when your hands are so cold they burn. It even sounds wrong. If you ever used those hand warmer packets, you know they aren't the most useful things ever. Sure, they are warm, but they are small and I don't know about you, but I always seem to lose them.
All of those who have suffered with burning red hands and numb, tingling fingers can now rejoice because technology is here to help with electronic hand warmers. Gadgets are always fun and even better when they prove useful. These rechargeable hand held warmers prove to be raising the bar. Not only can they warm your hands, but can be a battery for your phone.
Outdoors Way Electric Hand Warmer
This is perfect for the person who loves to be outside hunting in the winter. This warmer has heat on both sides and provides seven hours of heat for each charge. It is constructed from aluminum and has two heat settings. It can also be used as a flashlight that has a strobe setting. It can be used as a battery backup and comes with a carrying case.
Human Creations EnergyFlux Slim
This hand warmer is small but mighty. It can easily be carried in your pocket. It has two heat levels so you control just how warm you keep your hands. It has a power button that is easy to control. It's battery is larger than most coming in at 4400 mAh. It is constructed from aluminum.
OCOOPA USB Hand Warmer & Power Bank
This hand warmer heats up quickly, in as soon as three seconds. It provides eight hours of heat for each charge. It has three heat settings, the highest of which is 131 degrees. It can act as a battery for your phone with a USB cable. This warmer is two sided and is constructed from aluminum and plastic.
Big Blue Hand Warmer 
This is a big boy, hence the name. Both sides of the warmer heat up and the 6,000 mAh battery provides up to nine hours of heat. It comes with two power levels. This warmer is too big for your pocket, but can warm your hands and be a battery for your phone at the same time. It also comes with a flashlight.
Human Creations EnergyFlux Ellipse
This is a big brother to the Slim version. It has two power levels, one at 109 degrees and one at 120 degrees. It will keep your hands warm for six hour on one charge. One unique feature is this warmer has a display that shows the battery level. This display is on top of the hand warmer, so it's easy to know just how much battery you have left. It also comes with a power button.
Drew Carey's Beyond Generous Gesture to Support Striking Writers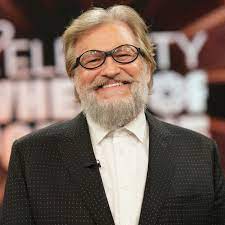 In times of struggle, acts of kindness and generosity can bring hope and relief to those in need. Drew Carey, a well-known television personality, has once again shown his compassion by providing daily lunches for members of the Writer's Guild of America (WGA) who are currently on strike. This remarkable gesture is helping to alleviate some of the financial strain faced by these hardworking individuals.
Drew Carey is graciously covering the expenses at two local businesses for WGA members who show their guild card. The two restaurants involved in this endeavor are Bob's Big Boy in Burbank and Swingers Diner on Beverly. With every meal, Drew is estimated to be spending thousands of dollars per day to ensure that these writers are well-fed during this challenging time.
This is not the first time that Drew Carey has demonstrated his support for the WGA. During the 2007 strike, he generously provided lunches to struggling writers for two consecutive months. His commitment to helping others in need has not wavered over the years, and he continues to be a beacon of kindness.
The gratitude expressed by the WGA members for Drew's actions is overwhelming. Many writers have taken to social media to share their appreciation and to highlight the impact of his generosity. One writer tweeted, "Drew bought me lunch for two months straight in '07 when I was struggling with that WGA strike. In a better place now, but Drew continues to be a good dude." The outpouring of thanks and support from the WGA community is a testament to the positive effect that Drew's kind gestures have on their lives.
The participating restaurants have become a gathering place for WGA members, who are not only enjoying the delicious meals but also feeling the love and support from Drew. The writers express their gratitude repeatedly, and the staff at the restaurants are grateful to be part of this compassionate act. They feel privileged to play a role in facilitating Drew's generosity and witness the joy it brings to those in need.
Being a writer can be challenging, with periods of financial uncertainty and limited opportunities. The current strike has exacerbated these difficulties, making every complimentary meal a significant relief for the writers. As one member explained, "They're very, very happy and they're very, very thankful to Drew." The impact of Drew's support goes beyond a single meal—it represents a lifeline for those facing financial hardships during the strike.
Drew Carey's unwavering commitment to supporting the WGA and his genuine care for those in need is truly commendable. His actions remind us of the power of kindness and the difference one person can make in the lives of others. As the strike continues, the lunches provided by Drew serve as a ray of hope and a reminder that the writing community is not alone in their fight.
In times of hardship, it is heartwarming to see individuals like Drew Carey step forward and offer their support. His kindness and generosity are an inspiration to us all, and his contributions to the well-being of the WGA members are deeply appreciated.