A Better Way to Keep Your Hands Warm This Winter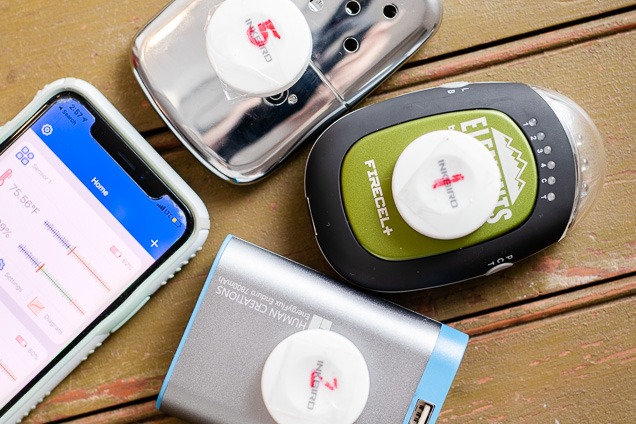 Keeping your hands warm when the weather turns bitter cold is always a challenge. Many people feel if they can just keep their hands warm, they would feel warmer. It is a terrible feeling when your hands are so cold they burn. It even sounds wrong. If you ever used those hand warmer packets, you know they aren't the most useful things ever. Sure, they are warm, but they are small and I don't know about you, but I always seem to lose them.
All of those who have suffered with burning red hands and numb, tingling fingers can now rejoice because technology is here to help with electronic hand warmers. Gadgets are always fun and even better when they prove useful. These rechargeable hand held warmers prove to be raising the bar. Not only can they warm your hands, but can be a battery for your phone.
Outdoors Way Electric Hand Warmer
This is perfect for the person who loves to be outside hunting in the winter. This warmer has heat on both sides and provides seven hours of heat for each charge. It is constructed from aluminum and has two heat settings. It can also be used as a flashlight that has a strobe setting. It can be used as a battery backup and comes with a carrying case.
Human Creations EnergyFlux Slim
This hand warmer is small but mighty. It can easily be carried in your pocket. It has two heat levels so you control just how warm you keep your hands. It has a power button that is easy to control. It's battery is larger than most coming in at 4400 mAh. It is constructed from aluminum.
OCOOPA USB Hand Warmer & Power Bank
This hand warmer heats up quickly, in as soon as three seconds. It provides eight hours of heat for each charge. It has three heat settings, the highest of which is 131 degrees. It can act as a battery for your phone with a USB cable. This warmer is two sided and is constructed from aluminum and plastic.
Big Blue Hand Warmer 
This is a big boy, hence the name. Both sides of the warmer heat up and the 6,000 mAh battery provides up to nine hours of heat. It comes with two power levels. This warmer is too big for your pocket, but can warm your hands and be a battery for your phone at the same time. It also comes with a flashlight.
Human Creations EnergyFlux Ellipse
This is a big brother to the Slim version. It has two power levels, one at 109 degrees and one at 120 degrees. It will keep your hands warm for six hour on one charge. One unique feature is this warmer has a display that shows the battery level. This display is on top of the hand warmer, so it's easy to know just how much battery you have left. It also comes with a power button.
Why women make capable firefighters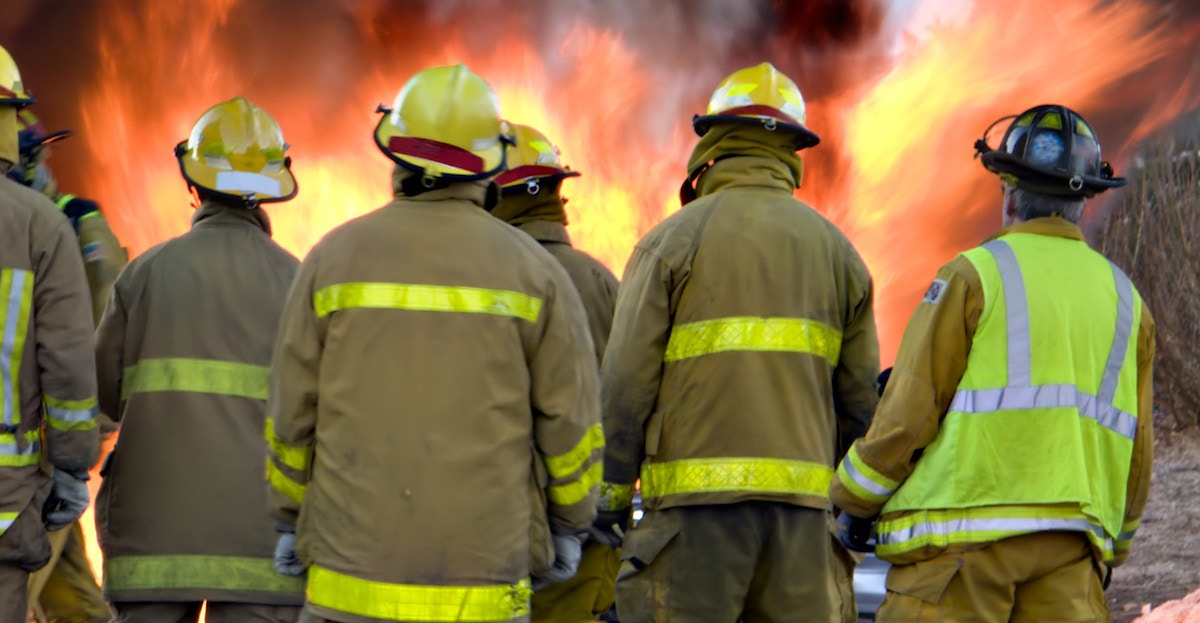 It's unfortunate that the idea persists in society that women are not capable of working as firefighters. As women have become increasingly prominent in other industries that have been traditionally dominated by males such as construction and logging, their numbers on the ranks of firefighting squads continue to remain low.
Take the Fire Department of New York as an example. In 2018, five women succeeded in graduating from New York City's Fire Academy. While some progress has been made for women in the FDNY since the fire department lost a gender discrimination lawsuit back in 1982, there are still fewer than one percent of firefighters for the department who are female. While fire departments in cities such as Seattle, Minneapolis, and Miami have more women, the average for fire departments across the nation is only about five percent female.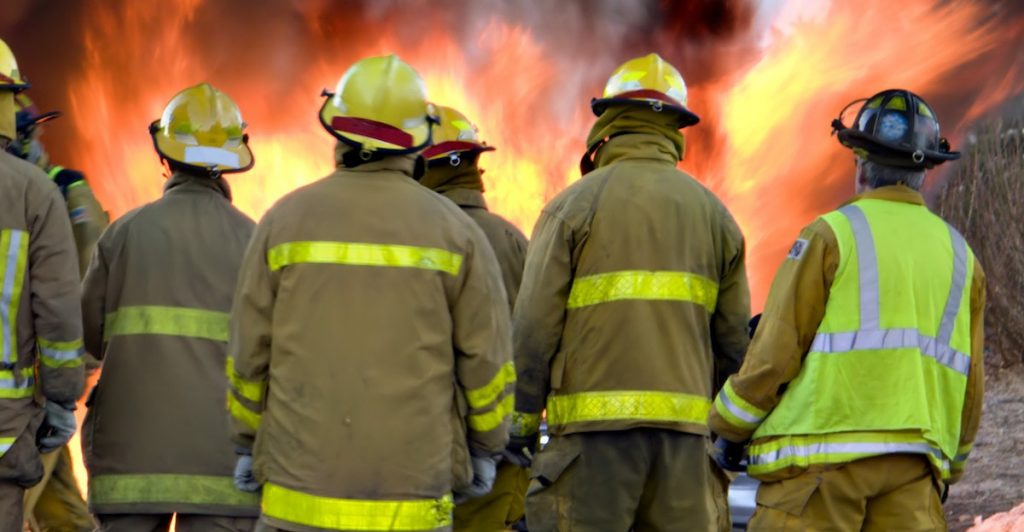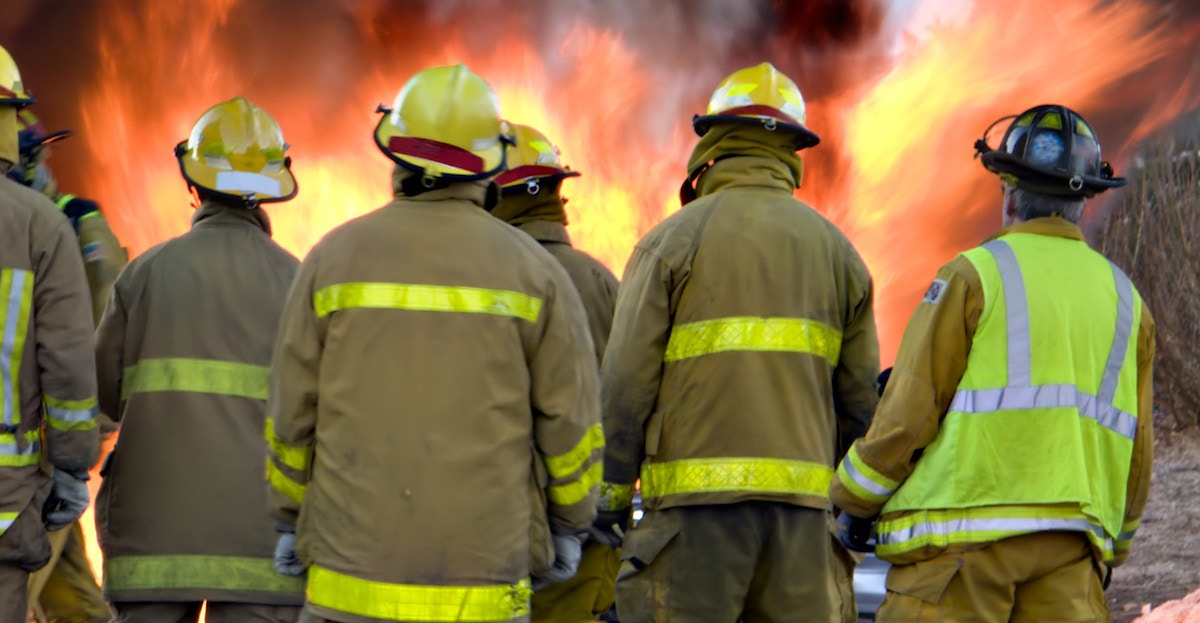 Historically, women have long been successfully putting out fires in this country. Back in 1815, Molly Williams volunteered to serve at the firehouse fo New York City's Oceanus Engine Company No. 11. Williams was a female slave working with a company that was not only all male, but all white as well. Williams was offered a job after she single-handedly handled a call when every man in the company was unable to handle the call because of being infected by the flu.
Another early female firefighter in the US was Emma Vernell. She was 50 years old when she became the first woman to work as a firefighter in the state of New Jersey.
Some people continue to wonder if women are really capable of working as firefighters. One needs only look at statistics to find an answer to this quandary. Consider statistics from the national Candidate Physical Abilities Test that firefighters need to pass. In 2008, 70 percent of all women who took the exam passed. This figure is not significantly far behind the percentage of men who passed the exam. In the same year, 75 percent of men passed. This shows that women are not statistically far behind men in taking the exam and passing or failing is more a matter of individual capabilities than a question of gender.
It's likely that women remain underrepresented in the firefighting profession because of traditionally perceived gender roles. Fire departments all over the country have been found to have testing and qualification procedures that not only discriminate against women, but also against minorities as well. Available equipment is often designed to fit men rather than women. Also, harassment toward women is rampant in some departments.
Nevertheless, women succeed in careers as firefighters. In fact, hundreds of women have attained the rank of captain or lieutenant in their careers as firefighters. In fact, the city of San Francisco fire department was led by a woman, Chief JoAnne Hayes-White, as of 2004.
It's important that people realize that females are perfectly capable of serving as firefighters because, as a female Wisconsin firefighter once remarked, "No one cares if you're a woman when their house is on fire".