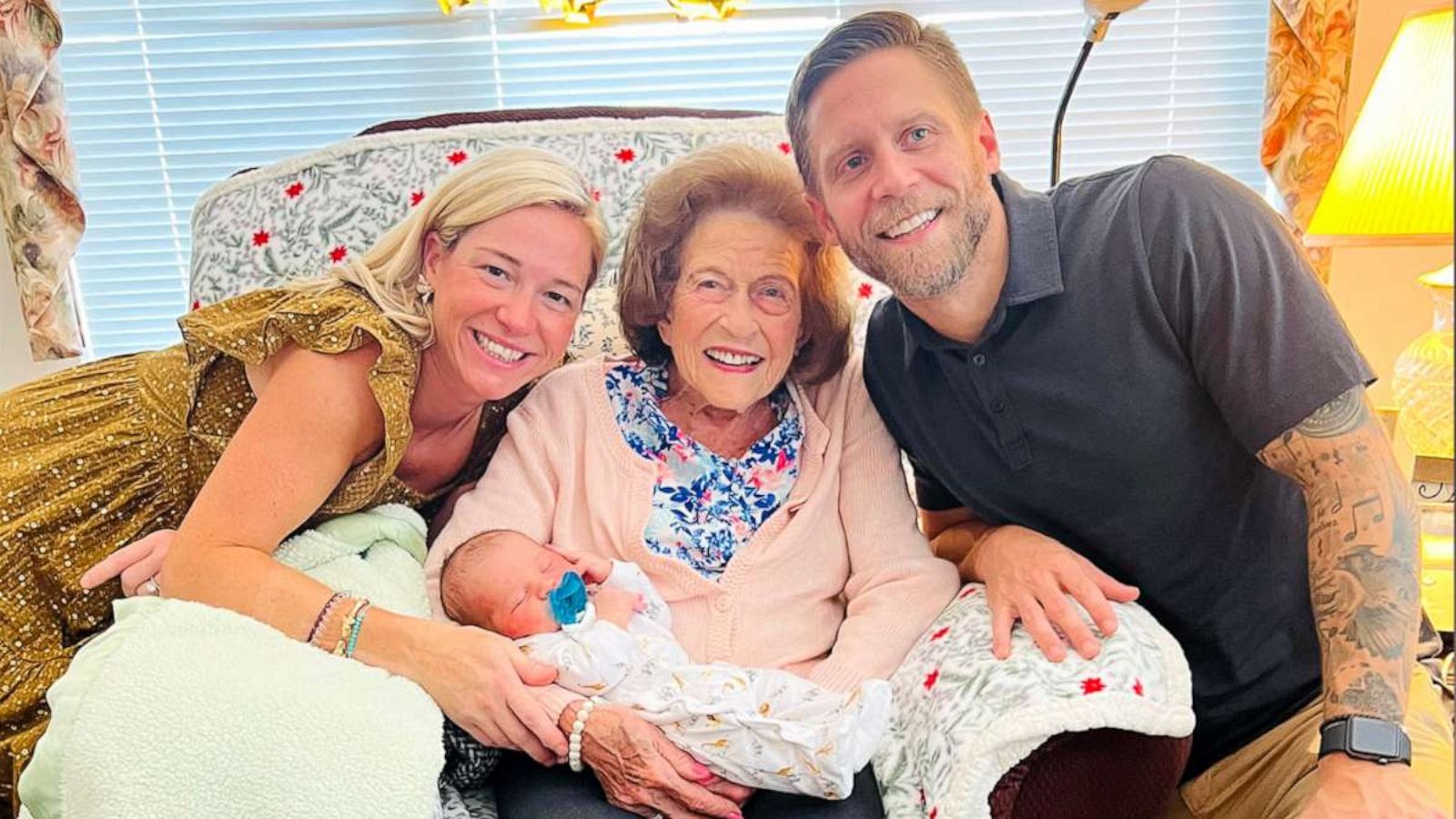 A 99-Year-Old Grandmother Meets Her 100th Grandchild
When you live almost an entire century, it's definitely an accomplishment. After all, the typically mortality is usually closer to 75 years of age. However, for Peggy Koller, she reached age 99, and then she achieved something else. She got to hold her 100th great-grandchild.
Located in Blue Bell, Peggy Koller has accomplished a lot in her life. However, being able to hold her 100th great-grandchild was a big personal achievement for her. That baby didn't even get much of a chance to get settled after being born. As soon as he arrived, Koller William Balster was all swaddled up and bundled off to his relative's house to be seen, just in case year 100 didn't quite make it. Time is an incredibly valuable thing when your 99 years old.
Of course, Peggy Koller was totally excited. She knew her latest great-grandson was on the way to arriving in the world. That said, she didn't expect he would show up on her front doorstep so soon after being born. And then she heard his name, which really made Peggy's day. Taking the boy's first name from her surname was a definite honor for Peggy.
Historically, Peggy's family is an amazing story of biological growth. The 99-year-old herself was an only child. She never dreamed as a kid of having an eventual family as big as it turned out to be. And, even more interesting, her family almost didn't happen. In high school, Peggy had applied to be a nun. Obviously, getting married and having kids would be out of the question then. Fortunately, she was talked out of the idea by the boy who would ultimately also become her husband. Peggy married him, William Koller, and then ended up having 11 children in that union.
Then, of course, those kids had kids too. Peggy went from extremes as an only-child to a family that produced some 56 different grandchildren over the years. Producing everything from teachers to lawyers to even a mortuary owner, Peggy's family did everything and became everything. The one thing none of the relatives became, however, was a doctor. Peggy is still a bit puzzled by that turn of events.
As it turned out, Koller was in a race with his cousin, Chrissy. The two babies were both due at the same time. Chrissy turned out to be just one day later. Koller got the title for baby great-grandchild 100, but Chrissy got the title for the largest number a day later.
As far as Peggy's family is concerned, they chalk up her longevity to exercising twice a day as well as having a solid basis of faith in her life. Peggy's got a secret, however. What makes her tick is her family and getting to spend everyday with them. After all, she told everybody what her special formula was. She never wanted to be alone. As a single child, she was alone a lot. So, in later life, she did the opposite and built a huge family around her one at a time.
A Boy Expected to Never Write Shows the World What 12 Fingers Can Do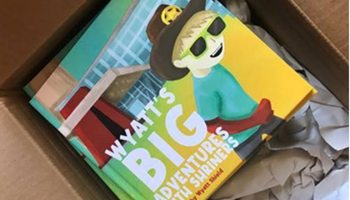 When Wyatt Shield was born, doctors immediately knew they had a developmental mutation case on their hands, no pun intended. The newborn boy was born with 12 fingers. Specifically, each hand came with an additional thumb. Technically known as thumb polydactyly, Wyatt was going to be able to live and function, but the use of hands for dexterity work like writing was going to be limited or none. Like many children with extra parts due to development mutations, Wyatt's extra thumbs were removed a year later thanks to the support and help of the Shriners Children's Hospital, located in St. Louis.
However, regardless of what the medical experts and doctors thought at the time, Wyatt wasn't keen on agreeing with their conclusion about his recovery. Instead, some five years later, Wyatt decided to become an author and write his first book. The story was about his experience at the Shriners' Hospital, from what he could remember, and what he was told about what occurred there to help him. Even more surprising, the book gained enough support to be published, and it's now in circulation.
The story of Wyatt's surgery trip covers all the different procedures he had to go through as well as his perspective of the doctors. It's a kid's view of the world clearly, and Wyatt wanted to show other kids not only could he prove medical experts wrong, but write a book doing so as well. His parents think Wyatt just rocks something huge. It's a classic outcome of what a child can pursue if he's not stopped first and prevented from achieving the "impossible."
The Shriner impact is a family thing for Wyatt and his parents as well. Wyatt's grandfather on his mother's side was a Shriner for a half century. Seeing the program give back personally to the family was a work effort coming full circle because of all the years of volunteering and support his grandfather provided Shriners before Wyatt was ever born. In the same vein, some of the profits from Wyatt's book sales will go right back to the Shriners, as Wyatt and his family wanted. It's a sense of paying forward for the next child that needs help like what Wyatt received for his hands.
And, as for Wyatt, he's off to his next adventure and challenge. His hands are doing just fine, and he's taking on new ideas for his next books as well.