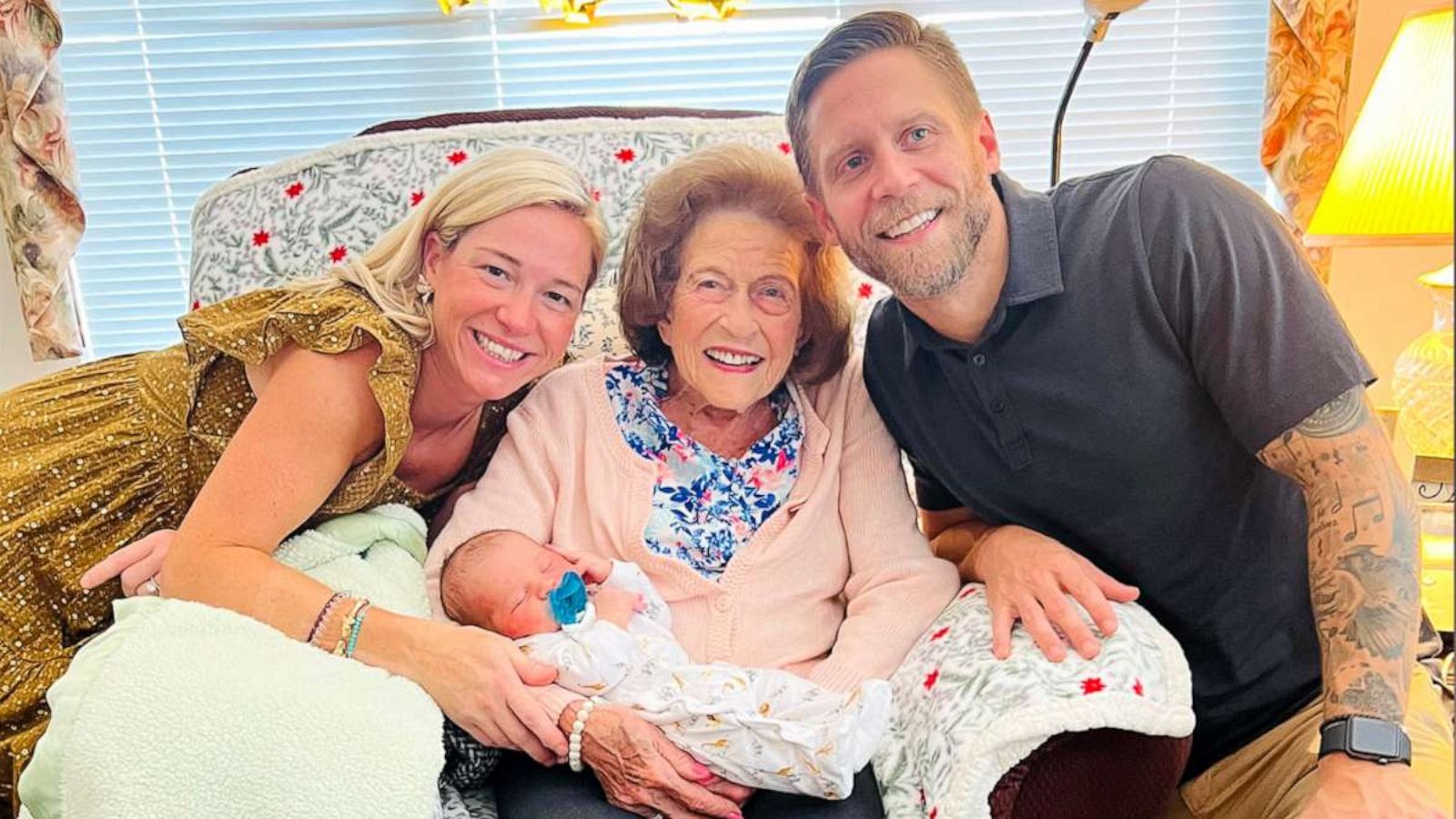 A 99-Year-Old Grandmother Meets Her 100th Grandchild
When you live almost an entire century, it's definitely an accomplishment. After all, the typically mortality is usually closer to 75 years of age. However, for Peggy Koller, she reached age 99, and then she achieved something else. She got to hold her 100th great-grandchild.
Located in Blue Bell, Peggy Koller has accomplished a lot in her life. However, being able to hold her 100th great-grandchild was a big personal achievement for her. That baby didn't even get much of a chance to get settled after being born. As soon as he arrived, Koller William Balster was all swaddled up and bundled off to his relative's house to be seen, just in case year 100 didn't quite make it. Time is an incredibly valuable thing when your 99 years old.
Of course, Peggy Koller was totally excited. She knew her latest great-grandson was on the way to arriving in the world. That said, she didn't expect he would show up on her front doorstep so soon after being born. And then she heard his name, which really made Peggy's day. Taking the boy's first name from her surname was a definite honor for Peggy.
Historically, Peggy's family is an amazing story of biological growth. The 99-year-old herself was an only child. She never dreamed as a kid of having an eventual family as big as it turned out to be. And, even more interesting, her family almost didn't happen. In high school, Peggy had applied to be a nun. Obviously, getting married and having kids would be out of the question then. Fortunately, she was talked out of the idea by the boy who would ultimately also become her husband. Peggy married him, William Koller, and then ended up having 11 children in that union.
Then, of course, those kids had kids too. Peggy went from extremes as an only-child to a family that produced some 56 different grandchildren over the years. Producing everything from teachers to lawyers to even a mortuary owner, Peggy's family did everything and became everything. The one thing none of the relatives became, however, was a doctor. Peggy is still a bit puzzled by that turn of events.
As it turned out, Koller was in a race with his cousin, Chrissy. The two babies were both due at the same time. Chrissy turned out to be just one day later. Koller got the title for baby great-grandchild 100, but Chrissy got the title for the largest number a day later.
As far as Peggy's family is concerned, they chalk up her longevity to exercising twice a day as well as having a solid basis of faith in her life. Peggy's got a secret, however. What makes her tick is her family and getting to spend everyday with them. After all, she told everybody what her special formula was. She never wanted to be alone. As a single child, she was alone a lot. So, in later life, she did the opposite and built a huge family around her one at a time.
A Teen's Inspiring Journey to Morehouse College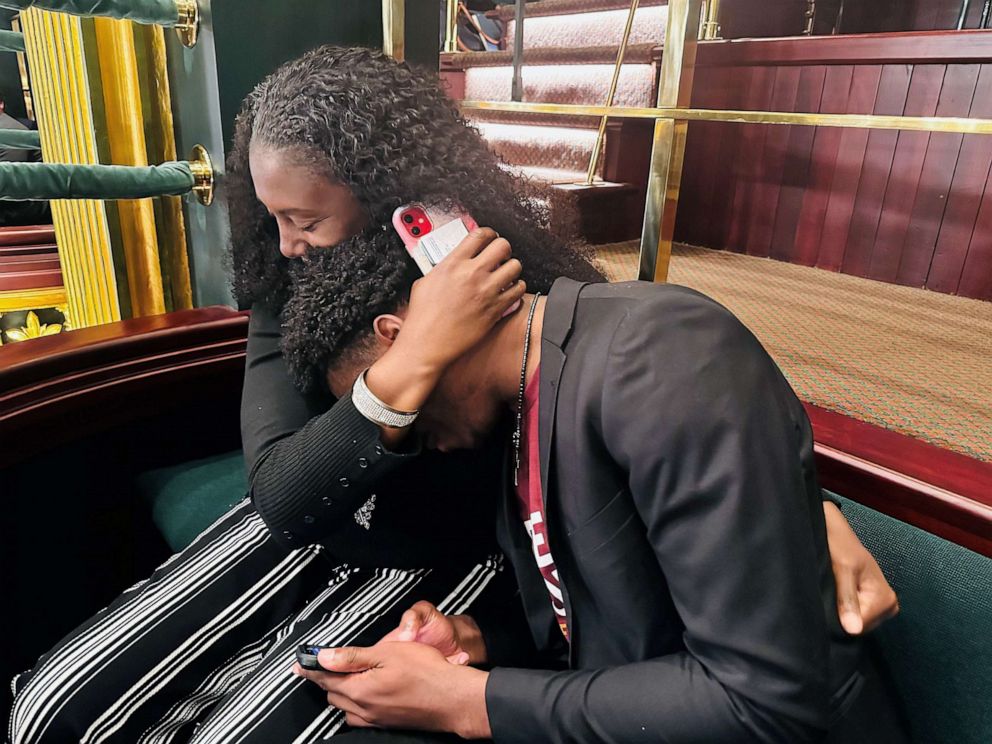 Imagine the feeling of accomplishing your dreams after years of hard work and dedication. That's exactly what happened to Amir Staten, a remarkable teenager whose video celebrating his acceptance into Morehouse College went viral. His infectious joy captured the hearts of people around the world, and it's not hard to see why.
Morehouse College, located in Atlanta, Georgia, has a long and prestigious history. Established in 1867, it is a historically black college and one of the oldest educational institutions for African Americans. The college was founded with a mission to provide a quality education and develop strong leaders who would go on to make a positive impact on society.
Amir's acceptance into Morehouse College is a testament to his perseverance and commitment to his studies. Not only did he receive an acceptance letter, but he was also granted a full ride scholarship. This scholarship covers the cost of tuition, which amounts to around $51,000 per year. This incredible opportunity has lifted a significant financial burden off Amir's shoulders, allowing him to focus on his education and future aspirations.
In addition to the full ride scholarship, Amir was named one of 15 Bonner Scholars. The Bonner Scholarship is a prestigious program that emphasizes the importance of community service. To maintain this scholarship, students must maintain a minimum GPA of 2.5 and contribute 10 hours of community service each week. It is a great honor for Amir to be chosen as one of these scholars, highlighting his dedication to making a positive difference in his community.
Amir's hard work throughout high school has been nothing short of exceptional. He consistently achieved honor roll grades, demonstrating his commitment to academic excellence. But his accomplishments didn't end there. Amir also took on leadership roles as the head of the Black Student Union, where he worked to promote inclusivity and raise awareness about important social issues. Additionally, he served as the captain of his school's basketball team, showcasing his discipline, teamwork, and determination.
Amir's accomplishments have not only made his family proud but have also inspired those around him. His mother expressed her admiration for his efforts, saying, "He has gone above and beyond what is expected of him." With his acceptance into Morehouse College, Amir can finally take a deep breath, knowing that his hard work has paid off.