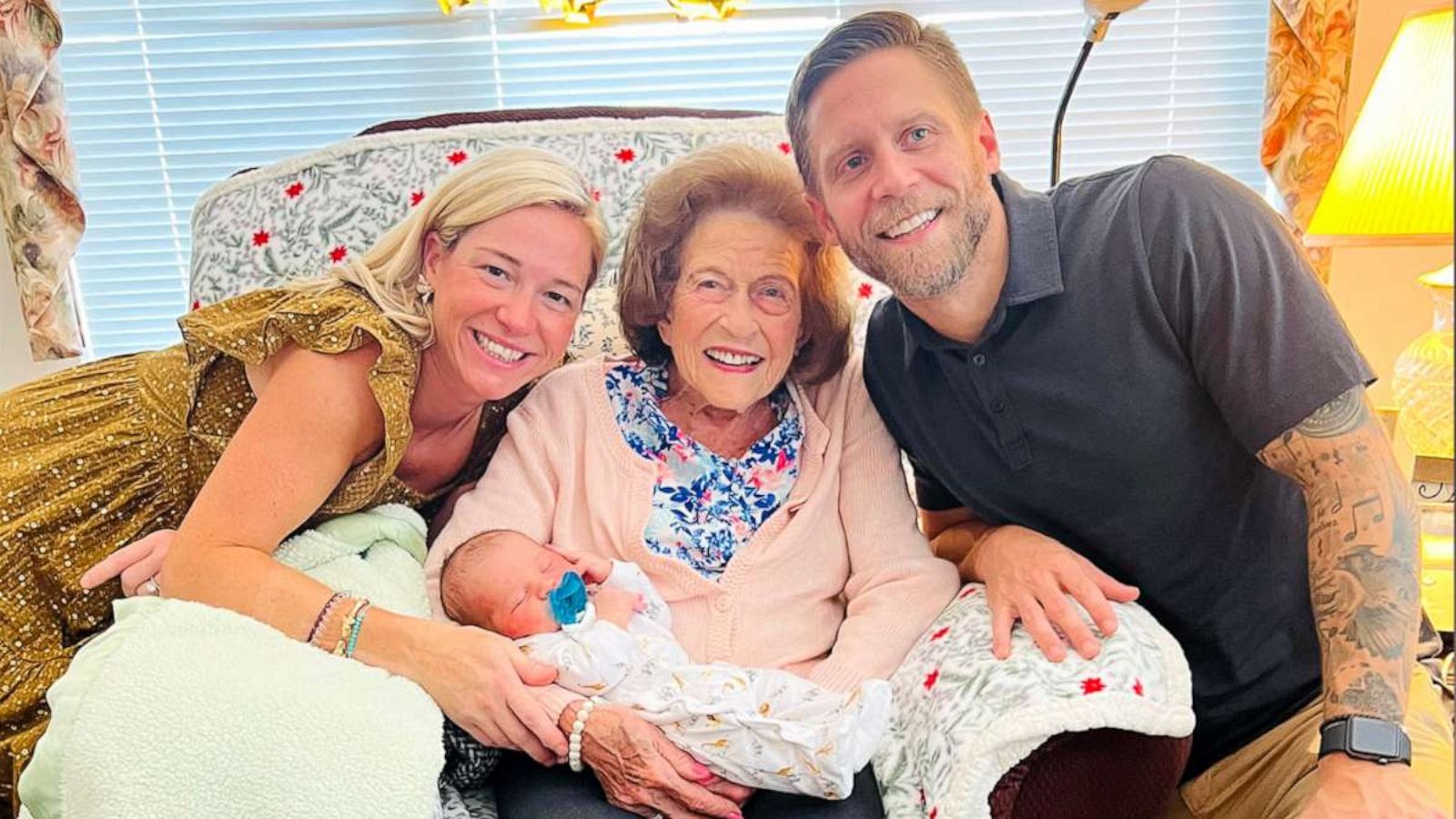 A 99-Year-Old Grandmother Meets Her 100th Grandchild
When you live almost an entire century, it's definitely an accomplishment. After all, the typically mortality is usually closer to 75 years of age. However, for Peggy Koller, she reached age 99, and then she achieved something else. She got to hold her 100th great-grandchild.
Located in Blue Bell, Peggy Koller has accomplished a lot in her life. However, being able to hold her 100th great-grandchild was a big personal achievement for her. That baby didn't even get much of a chance to get settled after being born. As soon as he arrived, Koller William Balster was all swaddled up and bundled off to his relative's house to be seen, just in case year 100 didn't quite make it. Time is an incredibly valuable thing when your 99 years old.
Of course, Peggy Koller was totally excited. She knew her latest great-grandson was on the way to arriving in the world. That said, she didn't expect he would show up on her front doorstep so soon after being born. And then she heard his name, which really made Peggy's day. Taking the boy's first name from her surname was a definite honor for Peggy.
Historically, Peggy's family is an amazing story of biological growth. The 99-year-old herself was an only child. She never dreamed as a kid of having an eventual family as big as it turned out to be. And, even more interesting, her family almost didn't happen. In high school, Peggy had applied to be a nun. Obviously, getting married and having kids would be out of the question then. Fortunately, she was talked out of the idea by the boy who would ultimately also become her husband. Peggy married him, William Koller, and then ended up having 11 children in that union.
Then, of course, those kids had kids too. Peggy went from extremes as an only-child to a family that produced some 56 different grandchildren over the years. Producing everything from teachers to lawyers to even a mortuary owner, Peggy's family did everything and became everything. The one thing none of the relatives became, however, was a doctor. Peggy is still a bit puzzled by that turn of events.
As it turned out, Koller was in a race with his cousin, Chrissy. The two babies were both due at the same time. Chrissy turned out to be just one day later. Koller got the title for baby great-grandchild 100, but Chrissy got the title for the largest number a day later.
As far as Peggy's family is concerned, they chalk up her longevity to exercising twice a day as well as having a solid basis of faith in her life. Peggy's got a secret, however. What makes her tick is her family and getting to spend everyday with them. After all, she told everybody what her special formula was. She never wanted to be alone. As a single child, she was alone a lot. So, in later life, she did the opposite and built a huge family around her one at a time.
Grandpa Rudy Noorlander's Remarkable Recovery After Grizzly Bear Attack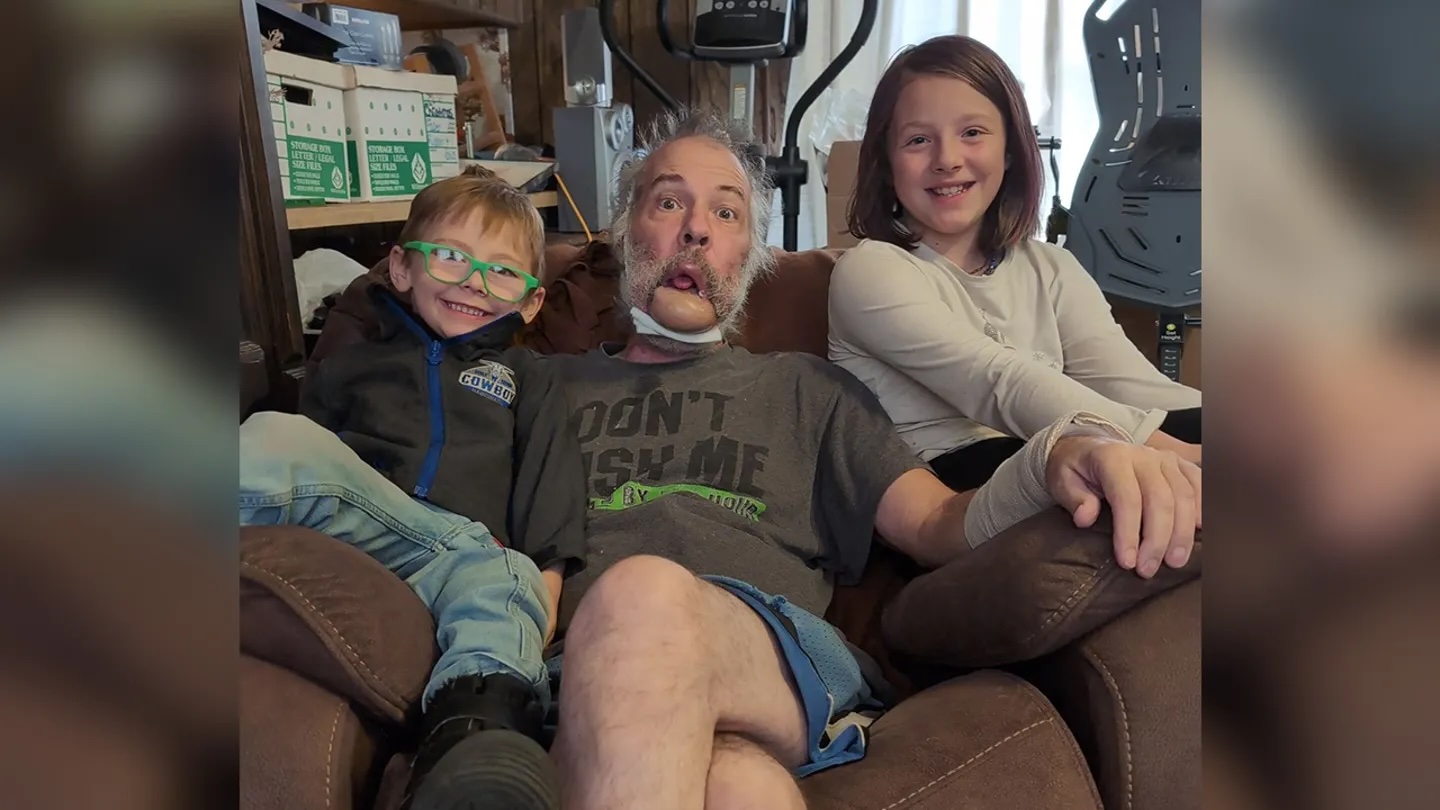 In the rugged wilderness of Montana, a brave 61-year-old man named Rudy Noorlander faced a terrifying encounter with a 9-foot-tall grizzly bear that left him with a ripped-off jaw. Despite this harrowing experience, Rudy's indomitable spirit and determination to recover have amazed his family and community.
On September 8th, while helping a father and son track a shot deer in Custer Gallatin National Forest, Rudy unexpectedly crossed paths with the massive grizzly bear. In a moment of sheer surprise, the bear attacked him, resulting in what Rudy humorously described as the "most disgusting French kiss of his life." The bear tore into his lower jaw, leaving Rudy in a life-threatening situation.
Recalling the traumatic incident, Rudy shared that the attack happened so quickly that he couldn't deploy his bear spray in time, and a misfire from his gun further complicated the situation. Desperate to fend off the bear, Rudy resorted to using his hands, but the grizzly clamped onto his lower jaw with incredible force. Despite the unbearable pain and the bear's rancid breath, Rudy valiantly fought for his life.
Miraculously, Rudy survived the ordeal, and he is expected to make a full recovery. Reflecting on the incident, he acknowledged that there were things he could have done differently to change the outcome, but he remains optimistic about the future. Supported by his family, including daughter Ashley, Rudy jokingly declared that he's going to be "like Rambo out there" in the Montana wilderness.
Despite facing one of the most challenging moments of his life, Rudy Noorlander maintains a positive and resilient attitude. Describing him as the "most positive person" she knows, Ashley praised her father's will to live and his fighting spirit. Rudy, a Montana native, owns Alpine Adventures, a snowmobile rental shop in Big Sky, and the incident has strengthened his connection with family, God, and personal growth.
With unwavering faith, Rudy believes that there is a purpose for his survival, and he plans to share his story through church devotionals and inspirational talks. He sees the attack as a turning point that has guided the rest of his life's journey.