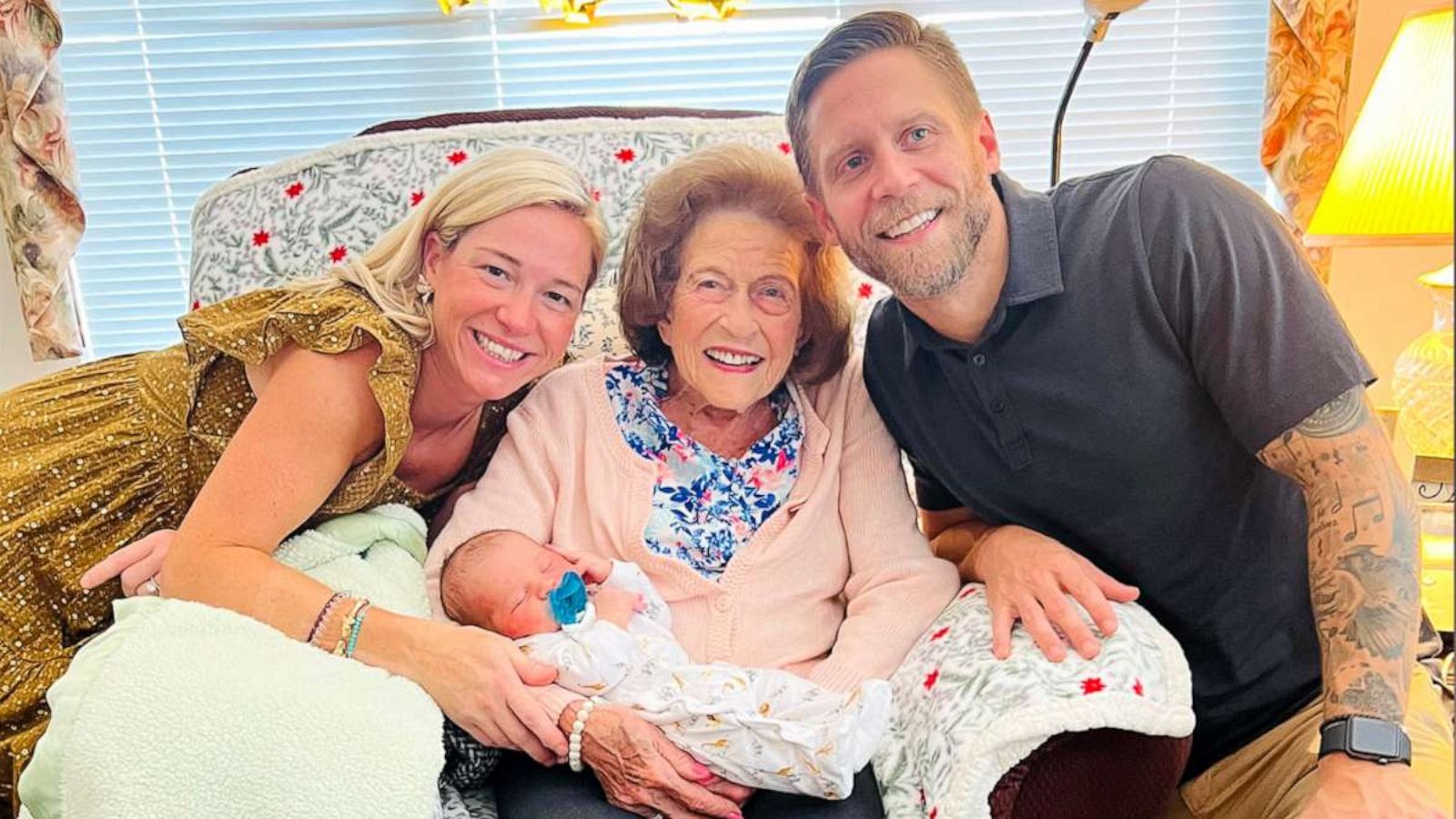 A 99-Year-Old Grandmother Meets Her 100th Grandchild
When you live almost an entire century, it's definitely an accomplishment. After all, the typically mortality is usually closer to 75 years of age. However, for Peggy Koller, she reached age 99, and then she achieved something else. She got to hold her 100th great-grandchild.
Located in Blue Bell, Peggy Koller has accomplished a lot in her life. However, being able to hold her 100th great-grandchild was a big personal achievement for her. That baby didn't even get much of a chance to get settled after being born. As soon as he arrived, Koller William Balster was all swaddled up and bundled off to his relative's house to be seen, just in case year 100 didn't quite make it. Time is an incredibly valuable thing when your 99 years old.
Of course, Peggy Koller was totally excited. She knew her latest great-grandson was on the way to arriving in the world. That said, she didn't expect he would show up on her front doorstep so soon after being born. And then she heard his name, which really made Peggy's day. Taking the boy's first name from her surname was a definite honor for Peggy.
Historically, Peggy's family is an amazing story of biological growth. The 99-year-old herself was an only child. She never dreamed as a kid of having an eventual family as big as it turned out to be. And, even more interesting, her family almost didn't happen. In high school, Peggy had applied to be a nun. Obviously, getting married and having kids would be out of the question then. Fortunately, she was talked out of the idea by the boy who would ultimately also become her husband. Peggy married him, William Koller, and then ended up having 11 children in that union.
Then, of course, those kids had kids too. Peggy went from extremes as an only-child to a family that produced some 56 different grandchildren over the years. Producing everything from teachers to lawyers to even a mortuary owner, Peggy's family did everything and became everything. The one thing none of the relatives became, however, was a doctor. Peggy is still a bit puzzled by that turn of events.
As it turned out, Koller was in a race with his cousin, Chrissy. The two babies were both due at the same time. Chrissy turned out to be just one day later. Koller got the title for baby great-grandchild 100, but Chrissy got the title for the largest number a day later.
As far as Peggy's family is concerned, they chalk up her longevity to exercising twice a day as well as having a solid basis of faith in her life. Peggy's got a secret, however. What makes her tick is her family and getting to spend everyday with them. After all, she told everybody what her special formula was. She never wanted to be alone. As a single child, she was alone a lot. So, in later life, she did the opposite and built a huge family around her one at a time.
Missing Hiker Spotted By Train Passenger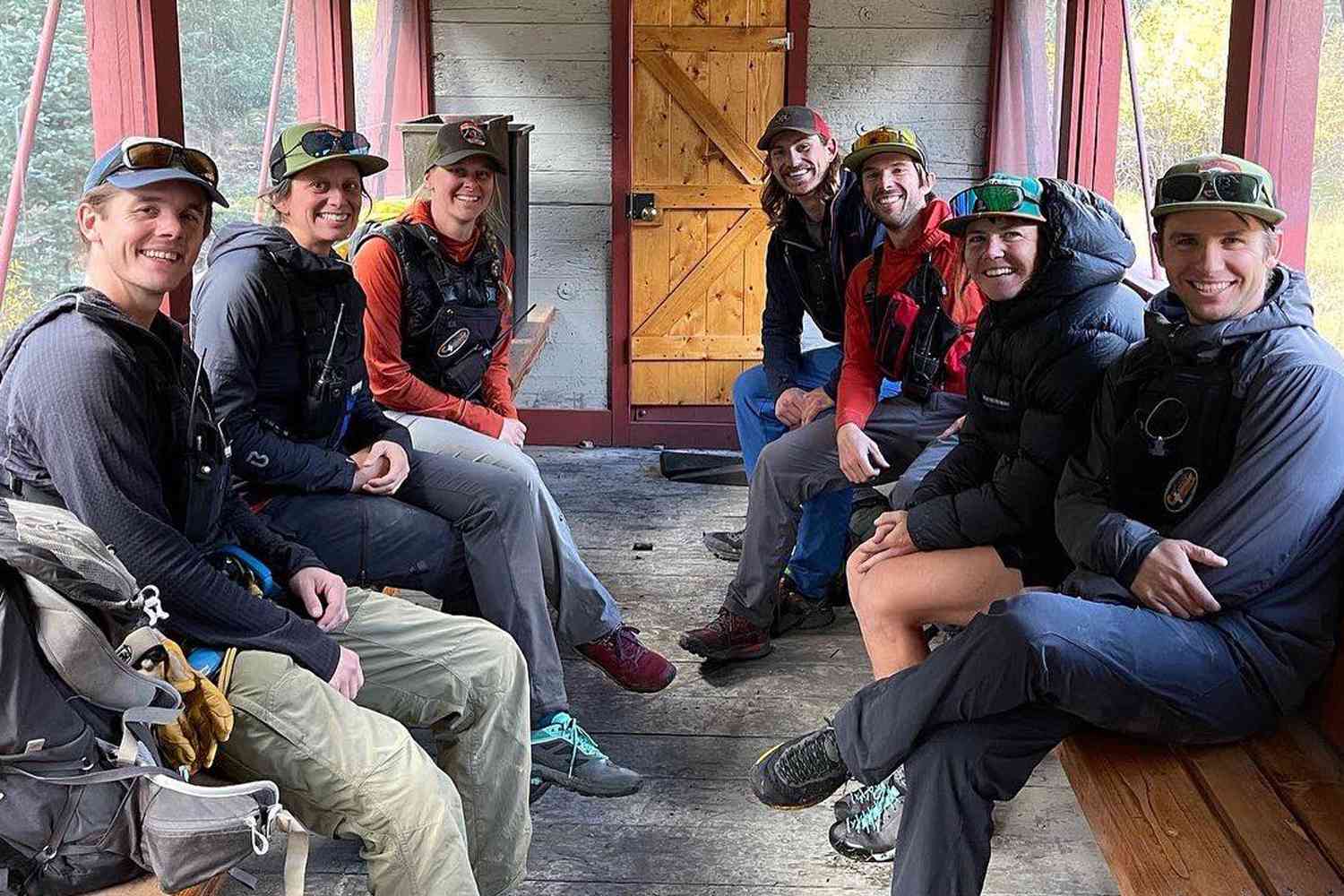 Day Trip Turns Into Two-Day Trip
A young woman hiking in Colorado found herself completely unprepared when she fell down a 90-foot cliff, becoming badly injured. A New Mexico native, the hiker left the trail in search of better photo opportunities. While trying to take pictures of the beautiful scenery, she lost her footing and could not prevent her accident. Her injuries included a broken leg and possible concussion, and she may have been unconscious for several hours. Because she only planned to be out during the day, the hiker only had enough supplies to last for a short time. Her clothes were suitable for a day trip, but not warm enough for nights in the area.
Injured Hiker Starts by Helping Herself
In her 20s, the hiker survived for two days with her injuries, but it is unknown how much longer she could have gone on without food, water, or medical aid. Because of her will to live, she managed to crawl to an area where she was more likely to be visible to passing travelers. The Animas River was cold and moving quickly, but the injured hiker managed to make it close to the riverbank. On the other side of the river, she could hear and see the train passing.
Train Passenger Becomes Unlikely Hero
Luckily for the injured hiker, at least one of the passing trains was a passenger train. One of the passengers was enjoying the view through the area and paying attention to the landscape, probably hoping for interesting sights and animal spotting. There is no doubt that she was surprised to see a human hand waving for help, but she did what all heroes do and acted immediately. The woman who spotted the injured hiker immediately notified the train officials so that they could notify the train company and find a train that could stop and see what was going on with the person waving.
Qualified Heroes
The engineer and fireman on the next train were a married couple who knew how to help injured people in emergencies. Nick and Kylah Breeden were on the next passing train, and they willingly stopped to help. Over 300 passengers waited while the couple checked out the situation, and Kylah stayed behind when it became clear that the hiker could not be transported across the river without extra help.
Kylah is a trained paramedic and she stayed with the hiker while waiting for help. The hiker needed to be transported across the river on a backboard because of her injuries. Then a gurney took her to a waiting helecopter.
Willing Heroes
If not for the actions of all those people, the hiker would doubtless have stayed alone without help. Many of the people who helped did so as part of their jobs, but they went above and beyond, such as when Kylah Breeden stayed overnight with the hiker while waiting for help. But none of it would have been possible if the train passenger simply wanting to enjoy the scenery didn't notice and immediately find help.