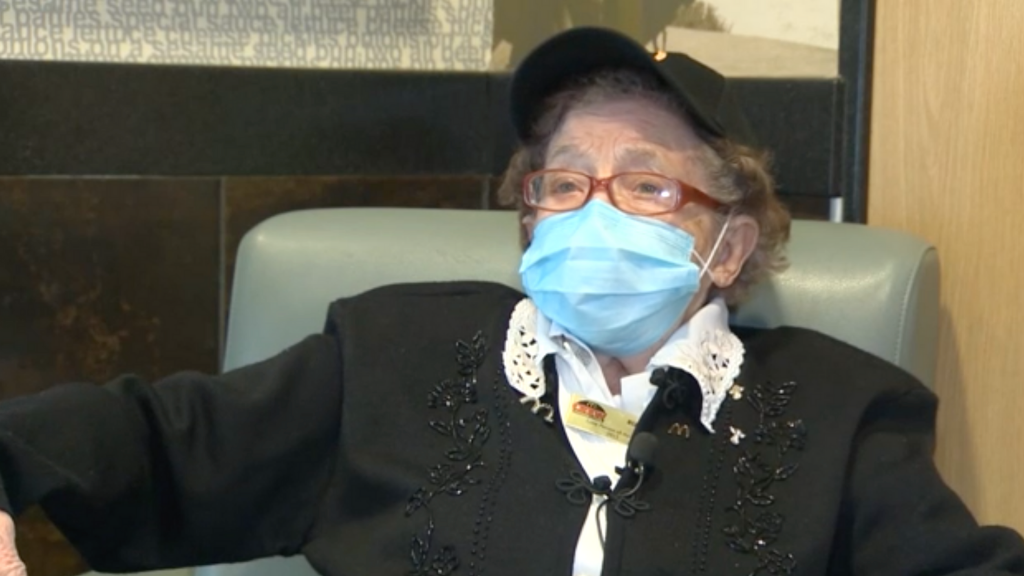 A 100-Year-Old Woman Still Works at McDonalds: And Wants Birthday Cards
Working in a fast-food environment can often feel like a thankless job for many people. Often, workers are youngsters who either start their work career here, but some older people stay there for many years. For example, a Pennsylvania woman who just turned 100 is still working at McDonald's in her hometown. And she plans to work there as long as she can – and her dedication earned her many birthday cards.
The Incredible Story
For years, Ruth Shuster has been at McDonald's, working as a restaurant greeter and a table wiper. Though she only works three days a week, she says that the work keeps her engaged, introduces her to new people, and pays her few remaining bills. Even during the Covid pandemic, she has gone to work every day, though she misses seeing large crowds and her dancing expeditions.
That's right – Ruth Shuster, a 100-year-old woman, loves dancing. Before Covid-19, she would go out four nights a week with her friends and has kept in great shape by continually working and exercising in this way. Ruthie (as she prefers to be called) has been working for 50 years of her life when her husband passed away when she was just 50. This work has been inspiring to her. She said:
"I became a widow when I was 50, and I've been working ever, ever, ever since and I like working." Ruthie has not given any thought to retiring – for her, the work is much too enjoyable, and she keeps going to work every day, not just for the money but to see people. At her age, she says, the chance to see young people and to be immersed in her community is more than worth it.
"To me (age), it's just a number," she said. "I get payday! I get paid and I pay my bills…I never had a lot of money but I always had enough." Ruthie has indicated that she is likely to stay at McDonald's for the foreseeable future. They are very welcoming, provide her with a free Egg McMuffin on workdays (her favorite McDonald's meal), and accommodate her unique needs as a worker.
The Cards Keep Coming
When Shuster turned 100 on March 3, she started getting so many birthday cards that McDonald's gave her a personal mailbox. These cards are nothing unusual for Ruthie – she has been getting them for years at the restaurant because of her popularity with customers – but the big 100 has inspired many people to send cards. The rush has been overwhelming and has given her even more joy in her late life.
Ruthie and McDonald's have welcomed people from outside of the community to send her birthday cards. Many are on display in the restaurant to celebrate her dedication to her job. Anyone who wishes to send these cards can do so at 9061 Lincoln Hwy, North Huntingdon, Pennsylvania 15642. Ruthie encourages personalized greetings to make the card even more memorable.
Dog Trainer and Dog Groomer Get Married Accompanied By Their Best Friends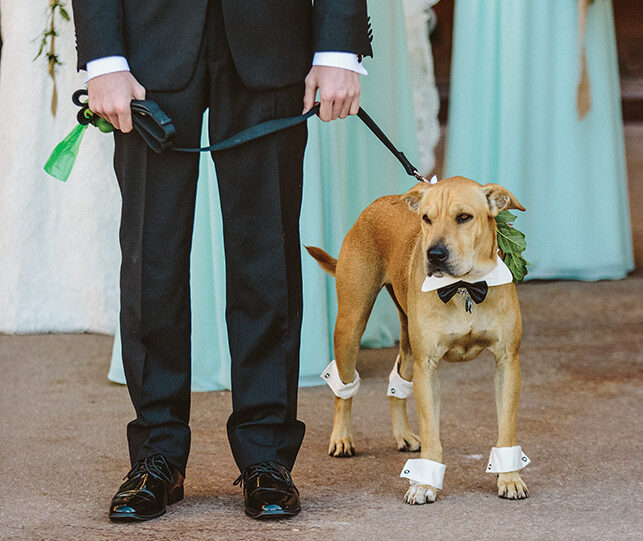 Weddings Are for Sharing With Loved Ones
When people get married, they spend one perfect day with their most loved friends and family. While many people only think about their human friends and family, there are a lot of people who could never imagine starting this important new chapter in their lives without their beloved pets. In fact, many people might have to admit, if they were being honest, that they loved their pets more than some of the relatives who came to the wedding, especially if they felt obligated to invite some relatives they rarely see and barely know.
Some People Already Spend Their Lives With Pets
Anyone who works full-time as a dog trainer or groomer already spends most of their working days with animals. They see dogs all day long, and they make the choice to do so because of many reasons. Working with pets is rewarding on many levels. Especially if you see the same dogs again and again, you form a close bond. Communicating with pets is therapeutic and generally far less stressful than dealing with humans. The people who work with dogs don't get sick of dogs and try to go home to a quiet house; they tend to have larger pet families than average.
A Dog Trainer and a Dog Groomer Tie the Knot
Paul and Annette Anthony are typical in that they work with dogs as a profession, and they have a large pet family. On the day they got married, their family consisted of 2 humans and 9 canines. Both Paul and Annette admitted that their pets were more to them than just fun — their beloved dogs also helped them get through rough times in their lives, including personal tragedies. Annette's German Shepherd Pesci is even an emotional support animal, helping her to deal with severe anxiety and depression. There was no way that their pets were going to be left out of the most important day of their lives going forward.
Canine Best Man
Paul's service dog Finn has earned his retirement. Finn has competed in over 40 events, earning titles and even setting records. He was also there for Paul when Paul developed PTSD after being at the scene of the deadliest plane crash in Pennsylvania's history. Finn was the one who helped with the proposal, giving Annette the ring with a note asking her to marry his dad. It was only fitting that Finn ended up being one of the best men at the wedding too.
A Family Affair
All 9 dogs walked down the aisle and stayed throughout the ceremony. Annette's dog Pesci even came to comfort her during the ceremony when she started to cry from happiness because he wanted to make sure his momma was all right. Whether you want to use your dogs in the ceremony as ring bearers, best men, or flower girls, or if you just want them to be present, it makes sense to have your pets help you celebrate such an important day in your life.