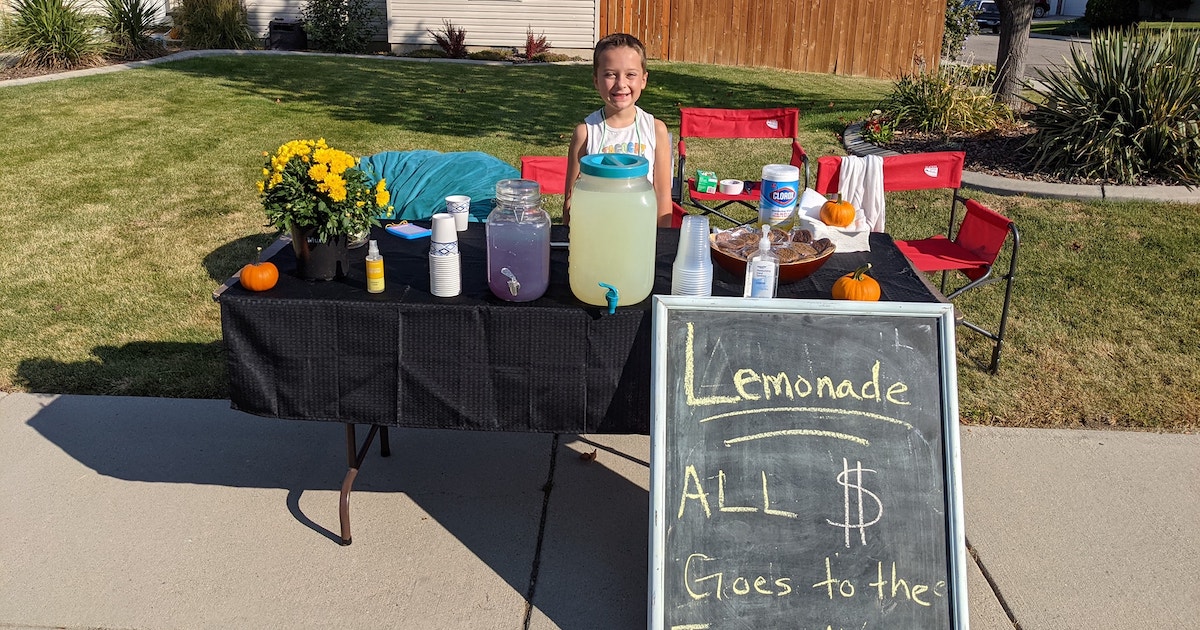 9-Year-Old Singlehandedly Boosts Human Society's Fund Drive
What's the first business everyone tries their hand at as an entrepreneur? If you said a childhood lemonade stand, then you win the prize. That simple but effective business model has been practiced for generations by kids who are now grandparents and parents and kids yet to grow up to be parents as well. However, one 9-year-old decided to do a lot more than just raise money for candy or toys. Instead, he managed to raise $2,000 for a local humane society to help animals that need medical care, rescue and adoption.
Ben Miller is like any typical pre-teen in Idaho. He likes the outdoors, being social, and getting involved with animals and similar. In fact, he likes animals so much, he felt the need to provide some real help to the local Idaho Human Society to do some real positive work for rescued animals. And, sure enough, he used the classic lemonade stand to raise the money for the effort.
After spending weeks selling his products and hawking his cold drinks on the sidewalk, Ben Miller was able to proudly walk in to the Human Society's office and hand them a bag, not a check, a bag full of coins and cash from his lemonade selling earnings. Every dollar, quarter, nickel and dime collected was carefully stored and then delivered to the non-profit by a beaming 9-year-old.
The last delivery of cash totaled over $1,150 and Ben Miller's family was their to watch the fruit of his work be realized by the recipient. In terms of Ben's wishes, he wanted the funds to be used for animal food and medical care. The Human Society staff were glad to oblige.
Young Ben wasn't that good of a lemonade seller, however. It took him a few years to build up the full amount. The first donation run to the Human Society was small compared to his later deposits, only $200. However, the next was $600, and then came the big last one, over $1,100. It helped that Ben diversified his offerings, giving customers the option to have bottled water or dog treats as they passed by on their walks near Ben's lemonade stand.
Normally the Idaho Humane Society gets its donations from adults, particularly those who are already pet owners themselves. While kids are welcome, they rarely want to be involved with the work of the Society. Ben Miller is clearly a positive exception, and it does help that he loves cats. And Ben has proven he can use marketing very effectively as well; leveraging social media drove a big crowd his way for lots of lemonade for a good cause.
Missing Hiker Spotted By Train Passenger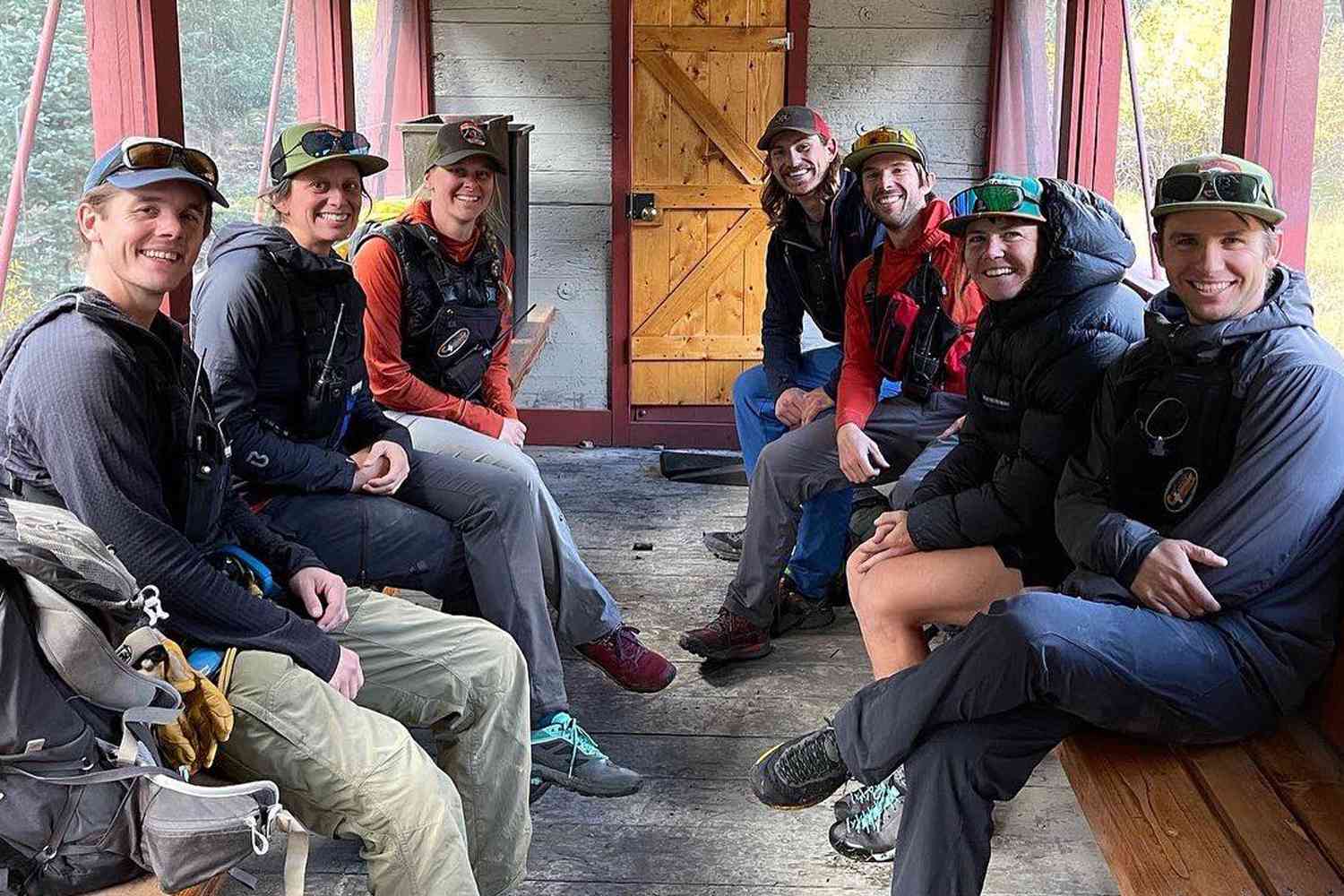 Day Trip Turns Into Two-Day Trip
A young woman hiking in Colorado found herself completely unprepared when she fell down a 90-foot cliff, becoming badly injured. A New Mexico native, the hiker left the trail in search of better photo opportunities. While trying to take pictures of the beautiful scenery, she lost her footing and could not prevent her accident. Her injuries included a broken leg and possible concussion, and she may have been unconscious for several hours. Because she only planned to be out during the day, the hiker only had enough supplies to last for a short time. Her clothes were suitable for a day trip, but not warm enough for nights in the area.
Injured Hiker Starts by Helping Herself
In her 20s, the hiker survived for two days with her injuries, but it is unknown how much longer she could have gone on without food, water, or medical aid. Because of her will to live, she managed to crawl to an area where she was more likely to be visible to passing travelers. The Animas River was cold and moving quickly, but the injured hiker managed to make it close to the riverbank. On the other side of the river, she could hear and see the train passing.
Train Passenger Becomes Unlikely Hero
Luckily for the injured hiker, at least one of the passing trains was a passenger train. One of the passengers was enjoying the view through the area and paying attention to the landscape, probably hoping for interesting sights and animal spotting. There is no doubt that she was surprised to see a human hand waving for help, but she did what all heroes do and acted immediately. The woman who spotted the injured hiker immediately notified the train officials so that they could notify the train company and find a train that could stop and see what was going on with the person waving.
Qualified Heroes
The engineer and fireman on the next train were a married couple who knew how to help injured people in emergencies. Nick and Kylah Breeden were on the next passing train, and they willingly stopped to help. Over 300 passengers waited while the couple checked out the situation, and Kylah stayed behind when it became clear that the hiker could not be transported across the river without extra help.
Kylah is a trained paramedic and she stayed with the hiker while waiting for help. The hiker needed to be transported across the river on a backboard because of her injuries. Then a gurney took her to a waiting helecopter.
Willing Heroes
If not for the actions of all those people, the hiker would doubtless have stayed alone without help. Many of the people who helped did so as part of their jobs, but they went above and beyond, such as when Kylah Breeden stayed overnight with the hiker while waiting for help. But none of it would have been possible if the train passenger simply wanting to enjoy the scenery didn't notice and immediately find help.