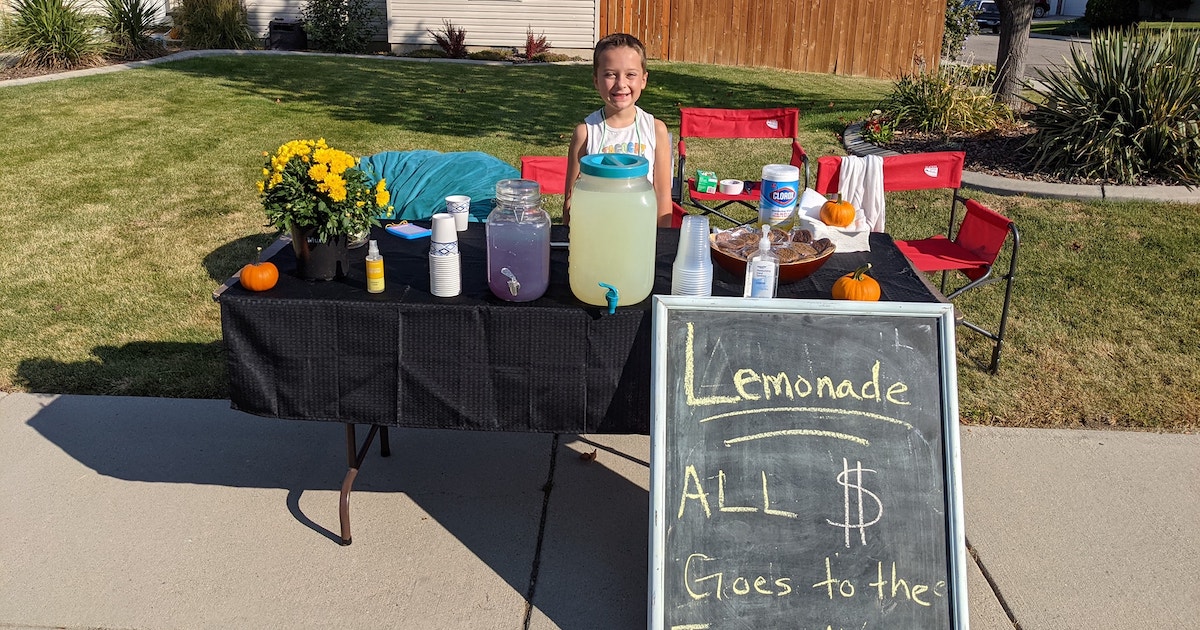 9-Year-Old Singlehandedly Boosts Human Society's Fund Drive
What's the first business everyone tries their hand at as an entrepreneur? If you said a childhood lemonade stand, then you win the prize. That simple but effective business model has been practiced for generations by kids who are now grandparents and parents and kids yet to grow up to be parents as well. However, one 9-year-old decided to do a lot more than just raise money for candy or toys. Instead, he managed to raise $2,000 for a local humane society to help animals that need medical care, rescue and adoption.
Ben Miller is like any typical pre-teen in Idaho. He likes the outdoors, being social, and getting involved with animals and similar. In fact, he likes animals so much, he felt the need to provide some real help to the local Idaho Human Society to do some real positive work for rescued animals. And, sure enough, he used the classic lemonade stand to raise the money for the effort.
After spending weeks selling his products and hawking his cold drinks on the sidewalk, Ben Miller was able to proudly walk in to the Human Society's office and hand them a bag, not a check, a bag full of coins and cash from his lemonade selling earnings. Every dollar, quarter, nickel and dime collected was carefully stored and then delivered to the non-profit by a beaming 9-year-old.
The last delivery of cash totaled over $1,150 and Ben Miller's family was their to watch the fruit of his work be realized by the recipient. In terms of Ben's wishes, he wanted the funds to be used for animal food and medical care. The Human Society staff were glad to oblige.
Young Ben wasn't that good of a lemonade seller, however. It took him a few years to build up the full amount. The first donation run to the Human Society was small compared to his later deposits, only $200. However, the next was $600, and then came the big last one, over $1,100. It helped that Ben diversified his offerings, giving customers the option to have bottled water or dog treats as they passed by on their walks near Ben's lemonade stand.
Normally the Idaho Humane Society gets its donations from adults, particularly those who are already pet owners themselves. While kids are welcome, they rarely want to be involved with the work of the Society. Ben Miller is clearly a positive exception, and it does help that he loves cats. And Ben has proven he can use marketing very effectively as well; leveraging social media drove a big crowd his way for lots of lemonade for a good cause.
Brave 12-Year-Old Girl Saves Family from Carbon Monoxide Poisoning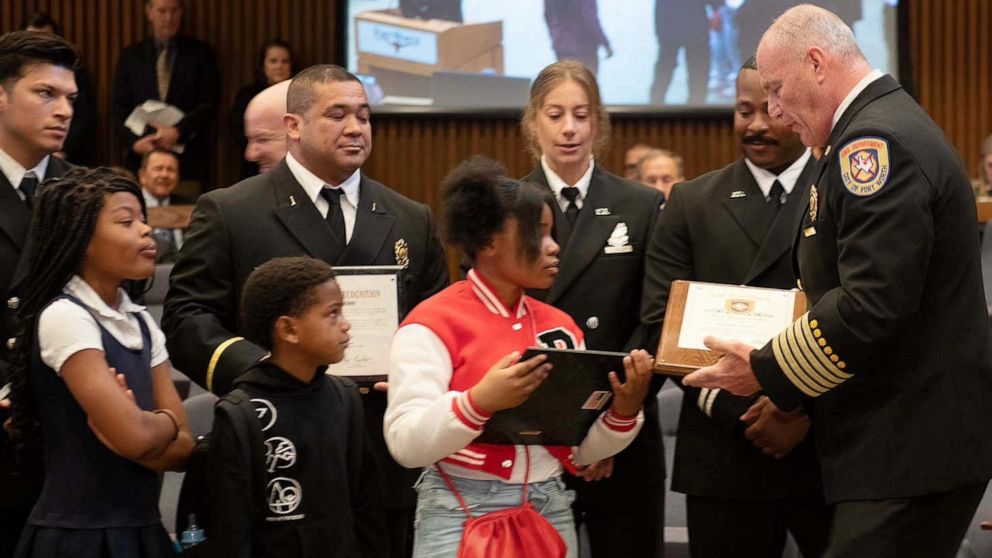 In a remarkable act of courage and quick thinking, 12-year-old Jaziyah Parker from Fort Worth, Texas, became a true hero when she saved her family from a dangerous situation. Jaziyah's keen observation and immediate action prevented a potential tragedy from unfolding.
One day, while Jaziyah was at home, she noticed something was wrong. Her mother and younger brother began to feel sick and lose consciousness. Jaziyah didn't panic but instead sprang into action. She grabbed the phone and dialed 911, desperately seeking help. In the recording of the 911 call, Jaziyah can be heard saying, "Something wrong with my mama. Can you hurry up and come?" Her plea for assistance was a crucial step that would ultimately save her entire family.
Little did Jaziyah know, her family's home was filling up with a silent but deadly gas called carbon monoxide. This odorless and colorless gas can be extremely harmful and even fatal when inhaled. But Jaziyah's sharp instincts and timely call for help prevented a tragic outcome. Her actions ensured that her family received the necessary assistance in time.
The Fort Worth Fire Department recognized Jaziyah's bravery and quick thinking during a special ceremony held on May 23, 2023. The firefighters honored her for her heroic act, commending her for the bravery she displayed in a challenging situation. Jaziyah's actions exemplify the importance of staying calm and taking action during emergencies.
Carbon monoxide poisoning is a serious concern, as it can occur in any home due to faulty appliances, heating systems, or ventilation issues. This incident serves as a reminder for everyone to have carbon monoxide detectors installed in their homes and to be aware of the signs and symptoms of poisoning. Symptoms such as dizziness, headaches, nausea, and confusion should never be ignored, as they could indicate carbon monoxide exposure.
Jaziyah's story is an inspiration to us all. Her courage and quick response saved her family from a potentially fatal situation. She serves as a shining example of how even young individuals can make a significant impact and help those in need. Her actions remind us that heroes can emerge at any age, and we should always be prepared to lend a helping hand in times of crisis.