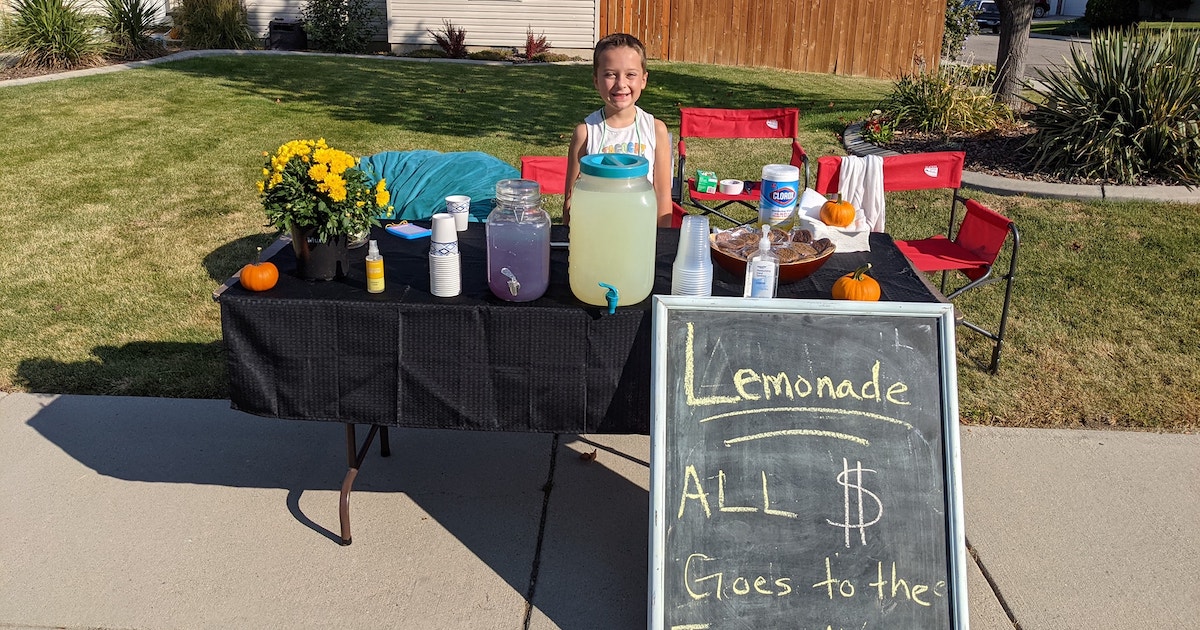 9-Year-Old Singlehandedly Boosts Human Society's Fund Drive
What's the first business everyone tries their hand at as an entrepreneur? If you said a childhood lemonade stand, then you win the prize. That simple but effective business model has been practiced for generations by kids who are now grandparents and parents and kids yet to grow up to be parents as well. However, one 9-year-old decided to do a lot more than just raise money for candy or toys. Instead, he managed to raise $2,000 for a local humane society to help animals that need medical care, rescue and adoption.
Ben Miller is like any typical pre-teen in Idaho. He likes the outdoors, being social, and getting involved with animals and similar. In fact, he likes animals so much, he felt the need to provide some real help to the local Idaho Human Society to do some real positive work for rescued animals. And, sure enough, he used the classic lemonade stand to raise the money for the effort.
After spending weeks selling his products and hawking his cold drinks on the sidewalk, Ben Miller was able to proudly walk in to the Human Society's office and hand them a bag, not a check, a bag full of coins and cash from his lemonade selling earnings. Every dollar, quarter, nickel and dime collected was carefully stored and then delivered to the non-profit by a beaming 9-year-old.
The last delivery of cash totaled over $1,150 and Ben Miller's family was their to watch the fruit of his work be realized by the recipient. In terms of Ben's wishes, he wanted the funds to be used for animal food and medical care. The Human Society staff were glad to oblige.
Young Ben wasn't that good of a lemonade seller, however. It took him a few years to build up the full amount. The first donation run to the Human Society was small compared to his later deposits, only $200. However, the next was $600, and then came the big last one, over $1,100. It helped that Ben diversified his offerings, giving customers the option to have bottled water or dog treats as they passed by on their walks near Ben's lemonade stand.
Normally the Idaho Humane Society gets its donations from adults, particularly those who are already pet owners themselves. While kids are welcome, they rarely want to be involved with the work of the Society. Ben Miller is clearly a positive exception, and it does help that he loves cats. And Ben has proven he can use marketing very effectively as well; leveraging social media drove a big crowd his way for lots of lemonade for a good cause.
LA Cougar Makes It Over a Freeway Known for Animal Deaths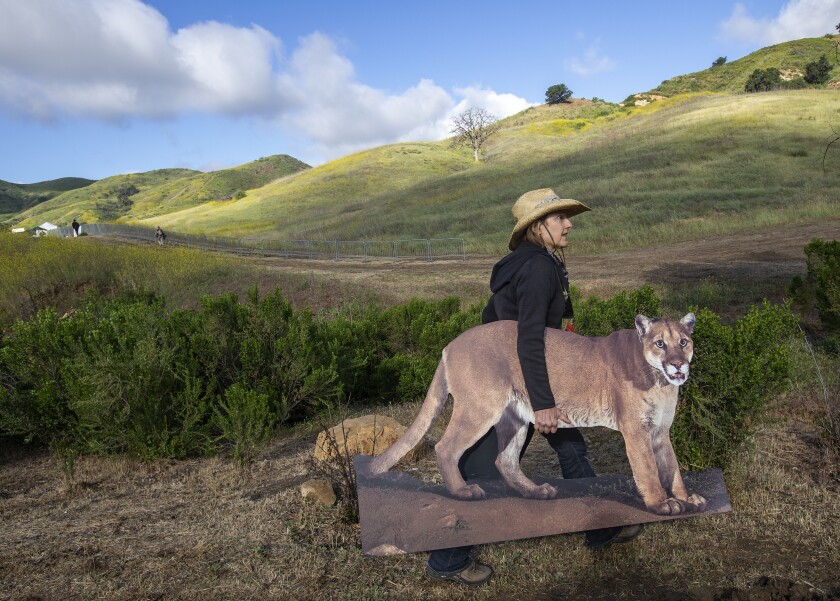 The idea of manmade infrastructure to help wildlife continue to propagate and create new generations has always been a Grand Canyon challenge for conservationists. The cost is usually prohibitive and hard to justify for animals, but the provisioning of the features makes sense as it allows wildlife displaced by development alternative paths and means to re-connect and continue to live. As development continues to spread, most often with highways first, these modern transportation corridors end up being death lines for animals who try to cross but have no idea what the dangers are.
The 101 Freeway that cuts through the Agoura Hills of California is a particularly specific example of a death-line for wildlife. It has repeatedly been a problem, killing animals by impact with cars as they try to forage for food or connect with others for mating. Instead, however, an idea was launched a decade ago to build a safety corridor that animals could use to get across safely. Essentially, the corridor was to be a bridge over the highway, natural in appearance to wildlife but functional and structural to span the highway and keep them away from cars when crossing.
A decade later, on Earth Day 2022, the 101 Freeway Wallis Annenberg Wildlife Crossing was initiated. The idea is not a new one; Europeans have been creating wildlife corridors over or under their highways for years. However, for the U.S. and California, the Annenberg Crossing is one of the first to be created by a municipality over a major traffic conduit.
Additionally, one very distinct wildlife participant will likely have a very strong interest in using the crossing. Mountain lions are extremely long-range roaming animals, directly impacted by highways and infrastructure that makes it too dangerous for them to cross. Along with hundreds of species that will likely use the cross to connect with others of their kind, mountain lions are sure to find the crossing advantageous, particularly at night when they do most of their traveling.
Safety corridors are a game-changer in the conservation world. They allow wildlife to adapt to development and live safely around it versus become blocked and eventually die off from a lack of gene diversity in breeding. They also push society to incorporate conservation impact planning into infrastructure development for the future as well. The Annenberg Crossing will be completed as a partnership between conservancies, charity, non-profit activism and California government.
Spanning over 200 feet long, the Annenberg Crossing will provide local wildlife plenty of room to maneuver across. The width measures at least 165 feet from side to side, will be a natural surface environment, and it will be high enough to keep wildlife entirely safe from passing vehicles below. It will also provide direct land connection for mountain lions who currently survive with small populations in the area and were cut off previously by the freeway.