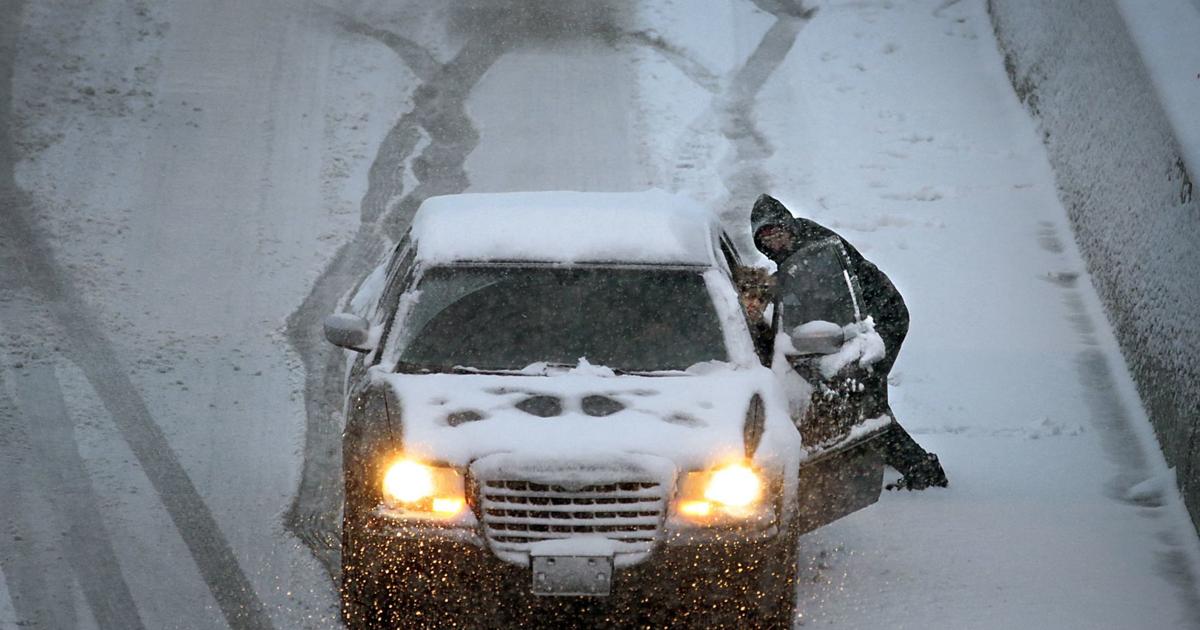 80-year-old Man Saves Multiple Motorists Trapped in Blizzard for 14 Hours
During a snowstorm in early February, Shannon St. Onge got stranded on a Saskatchewan roadway and was unable to find her way back to civilization.
Along with six other stranded motorists, she was rescued by an 80-year-old retiree who trekked through the swirling snow to assist them. It was possible through the help of a stranger in Vancouver who noticed a Facebook post.
In her account of what transpired, Onge said she leaped into his arms when they arrived at his house and gave him an enormous bear hug when they got out of the car. "Weeping with gratitude, I told him I was grateful beyond words."
St. Onge, who resides in Pense, Saskatchewan, had a typical Monday. To get to work in Regina, she traveled around 25 kilometers east of the city.
"To sign a check, I had to go to the office. However, I had expected it to take only a short period "FNUC's director of finance, St. Onge, echoed these sentiments.
She was aware of the impending blizzard, but she was confident she would beat it home. She topped up her car, bought a brand new phone charger, and ordered pizza for her family's dinner without any doubt.
After a 14-hour experience in a blinding whiteout, those earlier decisions proved beneficial.
A whiteout left her disoriented and lost, so she took a side road that she believed might be easier in the wintry circumstances.
By using the shoulder of the road as the compass, she crept along the road at a slower rate with her window sliding down. After some while, she discovered she was completely lost.
"There was no way I'm going any further because it'd be simply too risky," she said.
She made a U-turn and dialed 911. Since she was snug and sitting with a full tank of gas, the dispatcher recommended she ride out the blizzard.
"How long will the gas last? What might happen if I got struck by the next car? Suppose I slept off and the exhaust pipe got clogged? Suppose I didn't get back in time " as reported in a subsequent Facebook post, she questioned.
Onge recovered her composure and changed focus into problem-solving mode. She barely made out the words "Bouvier Lane" on a sign, which gave her a sense of her location. From there, she got the bright idea of marking her location on a map using Google.
She announced her whereabouts on the Facebook page for the Pense neighborhood. Community members began speculating as to where she might be. A man who was born and raised in Pense, but now resides in Vancouver, was able to pinpoint her exact position.
"I know that family," he wrote to me in a private message on my phone. "I'll get in touch with their son if you give me your phone number," St. Onge commented.
When he got the telephone call concerning St. Onge's request for help, Andre Bouvier Sr., was in the middle of some genealogical research. Even though his wife was concerned for his safety as he ventured out into the rain, he determined to assist her out.
But starting his tractor was a no-go, as it was out of commission.
Onge's car was nowhere to be found. He put on his raincoat and clutched an LED flashlight and set out into the blizzard. As long as he kept on the road, he was confident he could make it to where Onge's vehicle got stranded.
"The winds by far were the most annoying factor. I had to put my hands in front of my face midway through the journey," Bouvier added.
St. Onge was flanked by two additional automobiles, both of which had stranded passengers who required help, which came as a shock to Bouvier.
They were taken back to his house, where he welcomed them and gave everyone a place to stay for the night.
When asked what the family did for her and the other stranded motorists during their stay, St. Onge remarked, "They gave us meals, joked with us, and provided us with pillows and blankets."
Bouvier shoveled his driveway at 5:00 the next morning so that his guests could leave on time. Despite the poor driving conditions, they all hit the road half an hour later.
Amid this tribulation, St. Onge has gained new friends. A hero was born out of nothing. When St. Onge's children posted a video of their father's tragedy on social media. It went viral.
Bouvier didn't want to get recognition for his attempts to help strangers who needed it, so he stayed out of the limelight.
There were no surprises here, he remarked. "You just do it without thinking about it."
Safe Haven for Pets Who's Owners Enter Rehab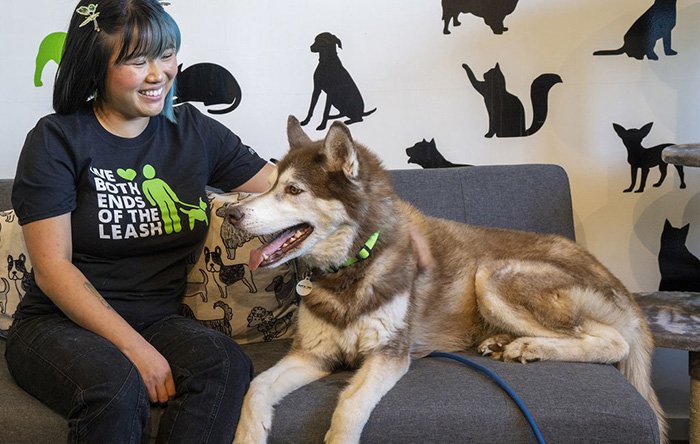 No pet owner likes to leave their pets for extended periods, no matter the reason for leaving. It's no different for people who may have drug or alcohol issues and might need to go for rehabilitation.
Not knowing who to leave the pet with or the level of care it will receive can lead to anxiety. However, there's a new resolve for people faced with that situation. Read on…
Bella was skeptical as she put her head up from inside the carrier she was being transported on to the boarding house.
A volunteer massaged the little black-and-white cat's hair to calm her fear of the dogs barking at the boarding facility's back.
The cat goes by the alias Bella since her owner, who's dealing with a tough time at home, wants to keep her cat's real name a secret. Pets in need of emergency shelter can stay with a foster family at Ruff Haven Crisis Sheltering, which provides short-term, no-cost accommodation for animals whose owners are homeless or fleeing domestic abuse.
Odyssey House, Utah's largest integrated addiction treatment center, and the foundation have just teamed up to offer three months of no-fee pet lodging to those who need it most.
"This is truly person-based, like person-led," said Beth Henry, Ruff Haven's foster coordinator. Pets are returned to their owners once treatment is complete and they have achieved a sense of security and well-being.
Enrollment and documenting of the owner's present status, followed by a brief examination of the pet (weight and overall health), immunizations, and ensuring that the animal is either fixed or is scheduled to be treated, are the first steps in the process of adoption.
The pet then gets connected with a foster home, and the owner receives weekly SMS updates on the progress of their animal. When a client and their pet are apart, Ruff Haven's fosters send videos and pictures of the pet to the client.
Several clients have the option of having their dogs dropped off for the Dogs All Day program by their foster parents, and their owners can come to meet them.
Henry stated, "It's a terrific confidence boost for them." In some cases, dogs are kept at the Dogs All Day center since their owners prefer to be able to visit them every day… It's rare for them to be greeted by their loved ones every single day. The stress of living with a cat is very hard on them.
In a press release, Adam Cohen, CEO of Odyssey, stated that pets can be a motivation for people to stay in difficult situations because they are worried about how their animals will be cared for if they are not there.
However, Ruff Haven Crisis Sheltering, which launched in June 2020, has already aided 320 families and almost hundreds of animals since then.
Owners often worry that they'll forget their pets during this time, but "the pets don't ever forget their owner," according to Kristina Pulsipher, the executive director at Ruff Havens. We do this for the reunions. And many of our former clients are now either volunteers or foster parents for us.