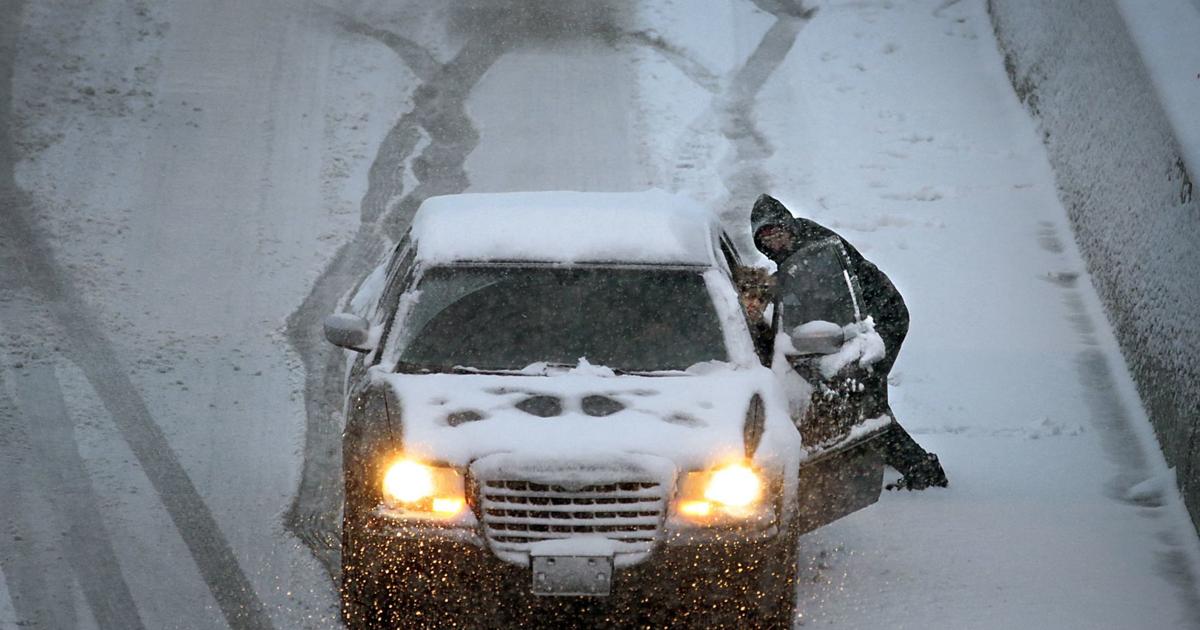 80-year-old Man Saves Multiple Motorists Trapped in Blizzard for 14 Hours
During a snowstorm in early February, Shannon St. Onge got stranded on a Saskatchewan roadway and was unable to find her way back to civilization.
Along with six other stranded motorists, she was rescued by an 80-year-old retiree who trekked through the swirling snow to assist them. It was possible through the help of a stranger in Vancouver who noticed a Facebook post.
In her account of what transpired, Onge said she leaped into his arms when they arrived at his house and gave him an enormous bear hug when they got out of the car. "Weeping with gratitude, I told him I was grateful beyond words."
St. Onge, who resides in Pense, Saskatchewan, had a typical Monday. To get to work in Regina, she traveled around 25 kilometers east of the city.
"To sign a check, I had to go to the office. However, I had expected it to take only a short period "FNUC's director of finance, St. Onge, echoed these sentiments.
She was aware of the impending blizzard, but she was confident she would beat it home. She topped up her car, bought a brand new phone charger, and ordered pizza for her family's dinner without any doubt.
After a 14-hour experience in a blinding whiteout, those earlier decisions proved beneficial.
A whiteout left her disoriented and lost, so she took a side road that she believed might be easier in the wintry circumstances.
By using the shoulder of the road as the compass, she crept along the road at a slower rate with her window sliding down. After some while, she discovered she was completely lost.
"There was no way I'm going any further because it'd be simply too risky," she said.
She made a U-turn and dialed 911. Since she was snug and sitting with a full tank of gas, the dispatcher recommended she ride out the blizzard.
"How long will the gas last? What might happen if I got struck by the next car? Suppose I slept off and the exhaust pipe got clogged? Suppose I didn't get back in time " as reported in a subsequent Facebook post, she questioned.
Onge recovered her composure and changed focus into problem-solving mode. She barely made out the words "Bouvier Lane" on a sign, which gave her a sense of her location. From there, she got the bright idea of marking her location on a map using Google.
She announced her whereabouts on the Facebook page for the Pense neighborhood. Community members began speculating as to where she might be. A man who was born and raised in Pense, but now resides in Vancouver, was able to pinpoint her exact position.
"I know that family," he wrote to me in a private message on my phone. "I'll get in touch with their son if you give me your phone number," St. Onge commented.
When he got the telephone call concerning St. Onge's request for help, Andre Bouvier Sr., was in the middle of some genealogical research. Even though his wife was concerned for his safety as he ventured out into the rain, he determined to assist her out.
But starting his tractor was a no-go, as it was out of commission.
Onge's car was nowhere to be found. He put on his raincoat and clutched an LED flashlight and set out into the blizzard. As long as he kept on the road, he was confident he could make it to where Onge's vehicle got stranded.
"The winds by far were the most annoying factor. I had to put my hands in front of my face midway through the journey," Bouvier added.
St. Onge was flanked by two additional automobiles, both of which had stranded passengers who required help, which came as a shock to Bouvier.
They were taken back to his house, where he welcomed them and gave everyone a place to stay for the night.
When asked what the family did for her and the other stranded motorists during their stay, St. Onge remarked, "They gave us meals, joked with us, and provided us with pillows and blankets."
Bouvier shoveled his driveway at 5:00 the next morning so that his guests could leave on time. Despite the poor driving conditions, they all hit the road half an hour later.
Amid this tribulation, St. Onge has gained new friends. A hero was born out of nothing. When St. Onge's children posted a video of their father's tragedy on social media. It went viral.
Bouvier didn't want to get recognition for his attempts to help strangers who needed it, so he stayed out of the limelight.
There were no surprises here, he remarked. "You just do it without thinking about it."
500,000-Year-Old Wooden Structure Rewrites History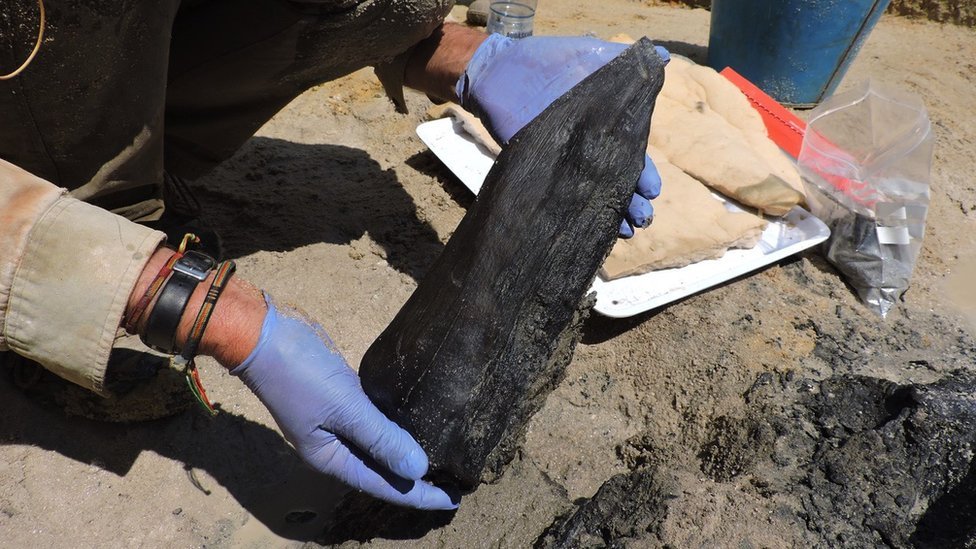 In an archaeological discovery, a wooden structure dating back an astonishing 500,000 years has been unearthed on the banks of a river in Zambia, challenging long-held beliefs about the capabilities of ancient humans. Researchers stumbled upon these ancient wooden logs, a revelation that has the potential to reshape our understanding of the lives of early humans.
The find, located on the riverbanks near Zambia's Kalambo Falls, provides compelling evidence that stone-age people may have constructed primitive shelters, forever altering our perception of their intelligence and resourcefulness. Archaeologist Prof Larry Barham, who led the research, was profoundly impacted by the discovery, stating, "This find has changed how I think about our early ancestors."
What makes this find truly remarkable is that it suggests ancient humans did more than merely survive; they thrived by creating something entirely new. These early humans exhibited intelligence, imagination, and craftsmanship by fashioning structures from wood, a material that had never before been transformed into such large and sophisticated objects.
The researchers also uncovered ancient tools, including digging sticks, but the most exciting find was two pieces of wood positioned at right angles to each other. "One is lying over the other, and both pieces of wood have notches cut into them," explained Geoff Duller, a professor of geography at the University of Aberystwyth and a member of the research team. "You can clearly see those notches have been cut by stone tools, making the two logs fit together to become structural objects."
Radiocarbon dating confirmed the wood's age, placing it at a staggering 476,000 years old. This revelation has ignited curiosity about the woodworking traditions of ancient societies, challenging the prevailing notion that early humans led simplistic, nomadic lives.
Perrice Nkombwe, a team member from the Livingstone Museum in Zambia, expressed her astonishment, saying, "I was amazed to know that woodworking was such a deep-rooted tradition. It dawned on me that we had uncovered something extraordinary."
The preservation of the wooden structure itself is a miracle. Typically, wood decays over time unless preserved under specific conditions. However, in the waterlogged environment along the Kalambo Falls, the wood remained intact, essentially pickled by the elements for millennia.
While the exact purpose of this ancient wooden structure remains a mystery, it has sparked numerous speculations. Prof. Duller suggests it might have been used as a place to sit beside the river and fish, although a complete understanding of its function remains elusive.
Moreover, the identity of the individuals who constructed this structure raises intriguing questions. "We don't know – it could have been Homo sapiens, and we just haven't discovered fossils from that age yet," Prof. Duller added. "But it could be a different species – [perhaps] Homo erectus or Homo naledi – there were a number of hominid species around at that time in southern Africa."
This discovery has the potential to enrich our understanding of ancient woodworking techniques, craftsmanship, and human interaction with the environment. As researchers continue their work at the Kalambo Falls site, the pages of history are being rewritten, and our appreciation for the ingenuity of our ancient ancestors grows ever deeper.