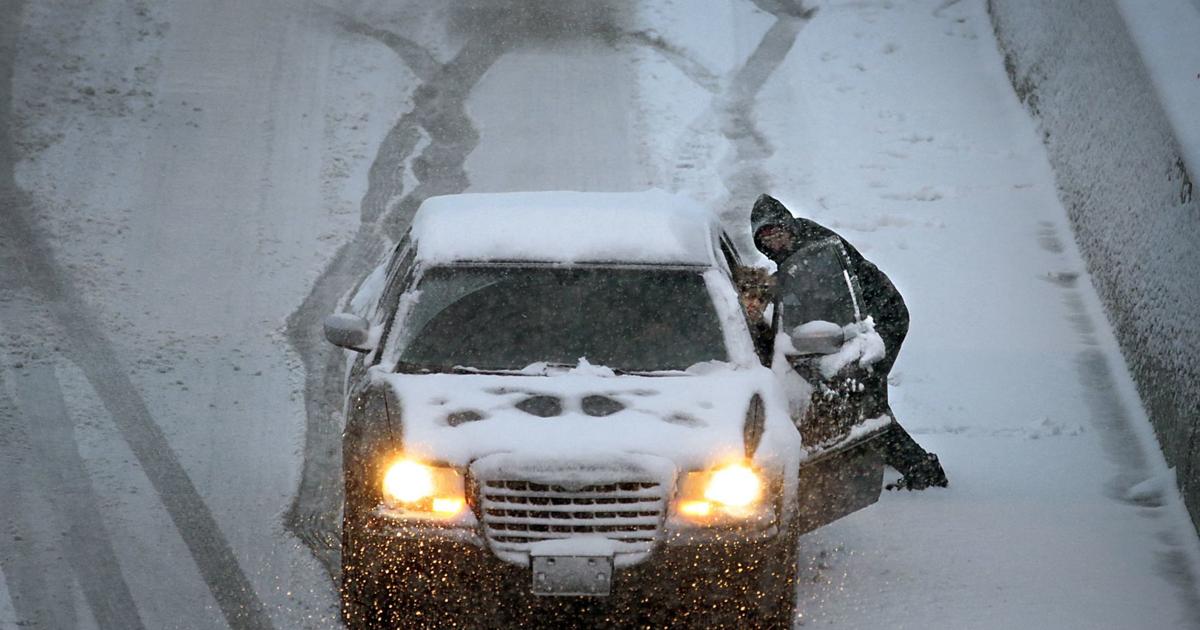 80-year-old Man Saves Multiple Motorists Trapped in Blizzard for 14 Hours
During a snowstorm in early February, Shannon St. Onge got stranded on a Saskatchewan roadway and was unable to find her way back to civilization.
Along with six other stranded motorists, she was rescued by an 80-year-old retiree who trekked through the swirling snow to assist them. It was possible through the help of a stranger in Vancouver who noticed a Facebook post.
In her account of what transpired, Onge said she leaped into his arms when they arrived at his house and gave him an enormous bear hug when they got out of the car. "Weeping with gratitude, I told him I was grateful beyond words."
St. Onge, who resides in Pense, Saskatchewan, had a typical Monday. To get to work in Regina, she traveled around 25 kilometers east of the city.
"To sign a check, I had to go to the office. However, I had expected it to take only a short period "FNUC's director of finance, St. Onge, echoed these sentiments.
She was aware of the impending blizzard, but she was confident she would beat it home. She topped up her car, bought a brand new phone charger, and ordered pizza for her family's dinner without any doubt.
After a 14-hour experience in a blinding whiteout, those earlier decisions proved beneficial.
A whiteout left her disoriented and lost, so she took a side road that she believed might be easier in the wintry circumstances.
By using the shoulder of the road as the compass, she crept along the road at a slower rate with her window sliding down. After some while, she discovered she was completely lost.
"There was no way I'm going any further because it'd be simply too risky," she said.
She made a U-turn and dialed 911. Since she was snug and sitting with a full tank of gas, the dispatcher recommended she ride out the blizzard.
"How long will the gas last? What might happen if I got struck by the next car? Suppose I slept off and the exhaust pipe got clogged? Suppose I didn't get back in time " as reported in a subsequent Facebook post, she questioned.
Onge recovered her composure and changed focus into problem-solving mode. She barely made out the words "Bouvier Lane" on a sign, which gave her a sense of her location. From there, she got the bright idea of marking her location on a map using Google.
She announced her whereabouts on the Facebook page for the Pense neighborhood. Community members began speculating as to where she might be. A man who was born and raised in Pense, but now resides in Vancouver, was able to pinpoint her exact position.
"I know that family," he wrote to me in a private message on my phone. "I'll get in touch with their son if you give me your phone number," St. Onge commented.
When he got the telephone call concerning St. Onge's request for help, Andre Bouvier Sr., was in the middle of some genealogical research. Even though his wife was concerned for his safety as he ventured out into the rain, he determined to assist her out.
But starting his tractor was a no-go, as it was out of commission.
Onge's car was nowhere to be found. He put on his raincoat and clutched an LED flashlight and set out into the blizzard. As long as he kept on the road, he was confident he could make it to where Onge's vehicle got stranded.
"The winds by far were the most annoying factor. I had to put my hands in front of my face midway through the journey," Bouvier added.
St. Onge was flanked by two additional automobiles, both of which had stranded passengers who required help, which came as a shock to Bouvier.
They were taken back to his house, where he welcomed them and gave everyone a place to stay for the night.
When asked what the family did for her and the other stranded motorists during their stay, St. Onge remarked, "They gave us meals, joked with us, and provided us with pillows and blankets."
Bouvier shoveled his driveway at 5:00 the next morning so that his guests could leave on time. Despite the poor driving conditions, they all hit the road half an hour later.
Amid this tribulation, St. Onge has gained new friends. A hero was born out of nothing. When St. Onge's children posted a video of their father's tragedy on social media. It went viral.
Bouvier didn't want to get recognition for his attempts to help strangers who needed it, so he stayed out of the limelight.
There were no surprises here, he remarked. "You just do it without thinking about it."
Missing Hiker Spotted By Train Passenger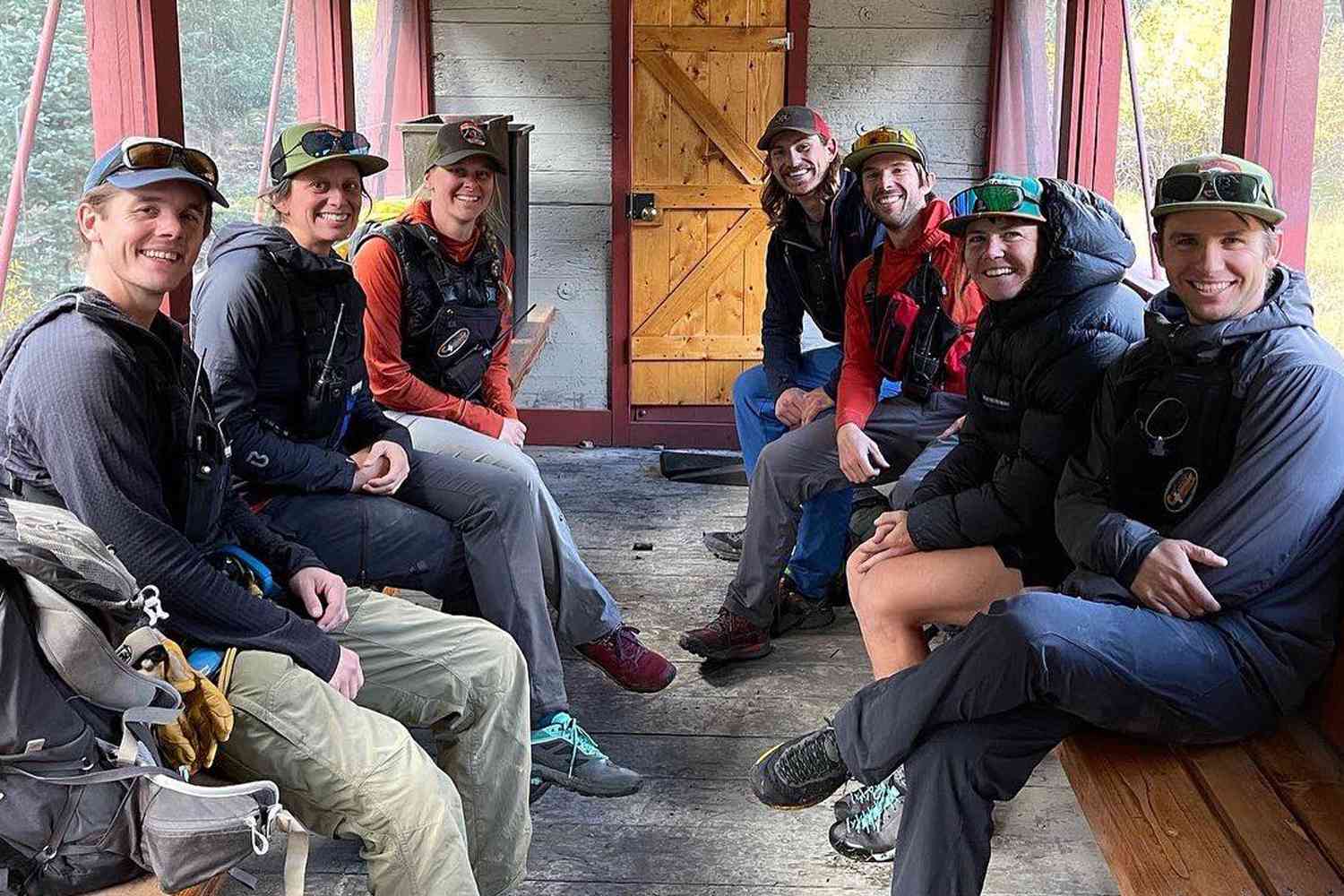 Day Trip Turns Into Two-Day Trip
A young woman hiking in Colorado found herself completely unprepared when she fell down a 90-foot cliff, becoming badly injured. A New Mexico native, the hiker left the trail in search of better photo opportunities. While trying to take pictures of the beautiful scenery, she lost her footing and could not prevent her accident. Her injuries included a broken leg and possible concussion, and she may have been unconscious for several hours. Because she only planned to be out during the day, the hiker only had enough supplies to last for a short time. Her clothes were suitable for a day trip, but not warm enough for nights in the area.
Injured Hiker Starts by Helping Herself
In her 20s, the hiker survived for two days with her injuries, but it is unknown how much longer she could have gone on without food, water, or medical aid. Because of her will to live, she managed to crawl to an area where she was more likely to be visible to passing travelers. The Animas River was cold and moving quickly, but the injured hiker managed to make it close to the riverbank. On the other side of the river, she could hear and see the train passing.
Train Passenger Becomes Unlikely Hero
Luckily for the injured hiker, at least one of the passing trains was a passenger train. One of the passengers was enjoying the view through the area and paying attention to the landscape, probably hoping for interesting sights and animal spotting. There is no doubt that she was surprised to see a human hand waving for help, but she did what all heroes do and acted immediately. The woman who spotted the injured hiker immediately notified the train officials so that they could notify the train company and find a train that could stop and see what was going on with the person waving.
Qualified Heroes
The engineer and fireman on the next train were a married couple who knew how to help injured people in emergencies. Nick and Kylah Breeden were on the next passing train, and they willingly stopped to help. Over 300 passengers waited while the couple checked out the situation, and Kylah stayed behind when it became clear that the hiker could not be transported across the river without extra help.
Kylah is a trained paramedic and she stayed with the hiker while waiting for help. The hiker needed to be transported across the river on a backboard because of her injuries. Then a gurney took her to a waiting helecopter.
Willing Heroes
If not for the actions of all those people, the hiker would doubtless have stayed alone without help. Many of the people who helped did so as part of their jobs, but they went above and beyond, such as when Kylah Breeden stayed overnight with the hiker while waiting for help. But none of it would have been possible if the train passenger simply wanting to enjoy the scenery didn't notice and immediately find help.