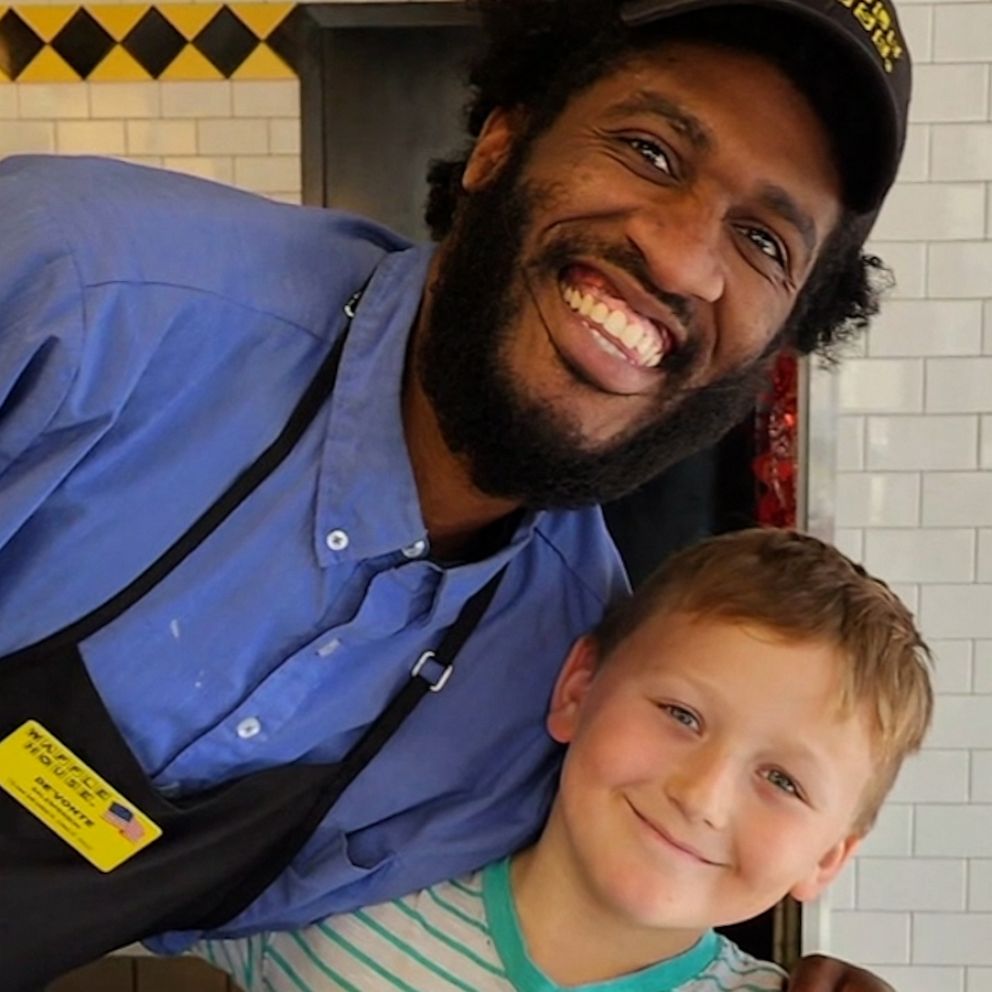 8 Year Old Raises $100k+ For Struggling Waiter
It's not every day that we hear about an 8-year-old changing someone's life. But that's exactly what happened when Kayzen Hunter learned that his favorite Waffle House waiter, Devonte Gardner, was struggling to make ends meet. Kayzen's heart was touched, and he decided to take action.
Kayzen and his family were regulars at the local Waffle House in Little Rock, Arkansas. Devonte Gardner was usually their waiter and had become Kayzen's favorite. The two had a special bond, and Devonte always made sure to give Kayzen a high-five and memorized his breakfast order. As they continued to visit the restaurant, Kayzen's family learned more about Devonte's situation. Devonte and his family were living in a motel after their apartment became uninhabitable due to various issues. They had been living there for 8 months, and Devonte was struggling to make ends meet.
Kayzen was deeply moved by Devonte's situation and decided to take action. He started a GoFundMe page with the goal of raising $5,000 to help Devonte buy a car so he could get to work more easily. At first, the fundraising was slow, but eventually, it began to pick up steam. Kayzen's story spread, and people from all over the country began donating to the cause.
In the end, the GoFundMe page raised over $100,000 for Devonte and his family. Devonte was overwhelmed by the generosity of strangers and the kindness of Kayzen and his family. With the money, Devonte was able to move his family into a two-bedroom apartment and purchase a car. The rest of the money, he plans to save for his children's future.
Kayzen's act of kindness has inspired people all over the country. His story has been featured on national news outlets, and he has become an internet sensation. But for Kayzen, it was never about the attention. He saw someone in need and wanted to help. His compassion and selflessness are qualities that we could all learn from.
Grandpa Rudy Noorlander's Remarkable Recovery After Grizzly Bear Attack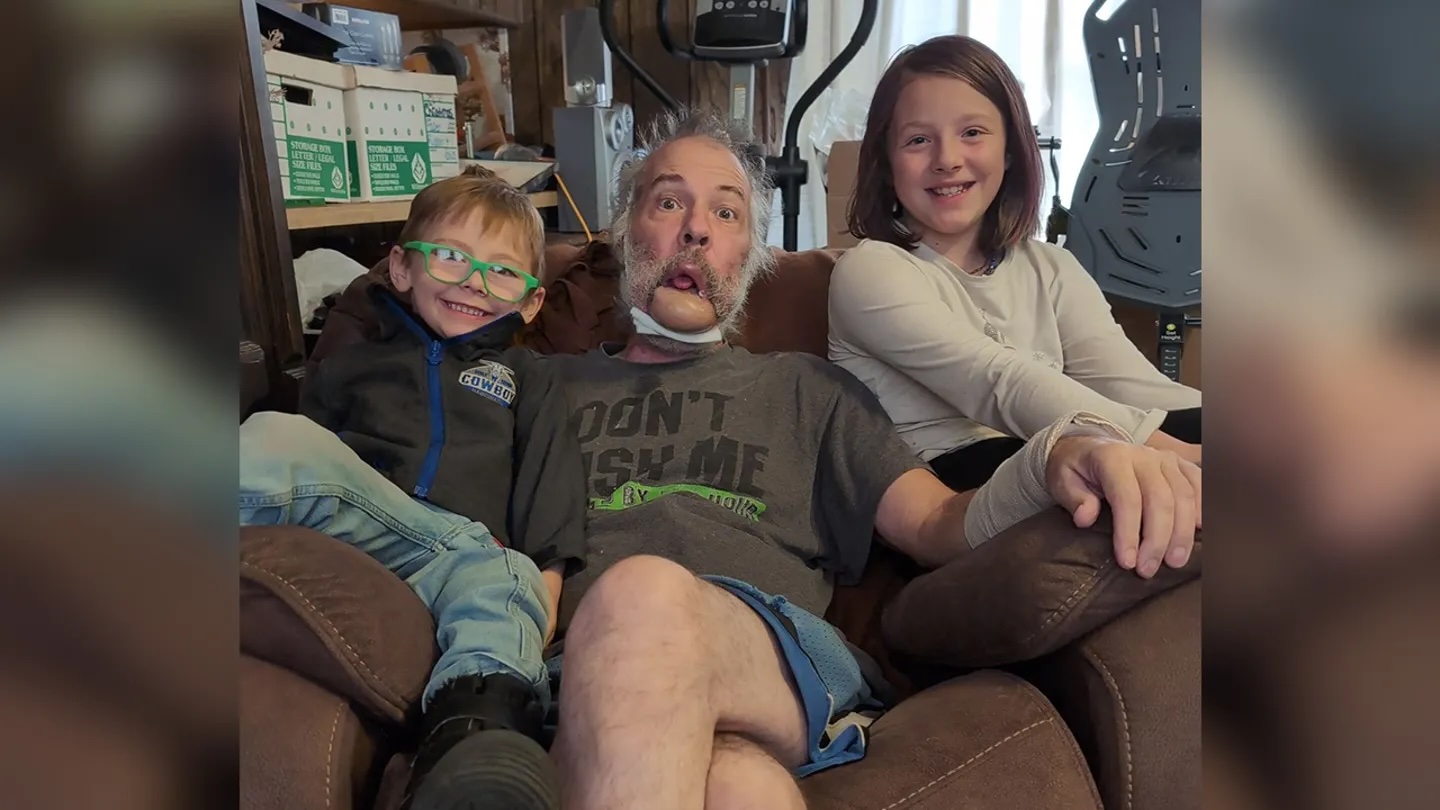 In the rugged wilderness of Montana, a brave 61-year-old man named Rudy Noorlander faced a terrifying encounter with a 9-foot-tall grizzly bear that left him with a ripped-off jaw. Despite this harrowing experience, Rudy's indomitable spirit and determination to recover have amazed his family and community.
On September 8th, while helping a father and son track a shot deer in Custer Gallatin National Forest, Rudy unexpectedly crossed paths with the massive grizzly bear. In a moment of sheer surprise, the bear attacked him, resulting in what Rudy humorously described as the "most disgusting French kiss of his life." The bear tore into his lower jaw, leaving Rudy in a life-threatening situation.
Recalling the traumatic incident, Rudy shared that the attack happened so quickly that he couldn't deploy his bear spray in time, and a misfire from his gun further complicated the situation. Desperate to fend off the bear, Rudy resorted to using his hands, but the grizzly clamped onto his lower jaw with incredible force. Despite the unbearable pain and the bear's rancid breath, Rudy valiantly fought for his life.
Miraculously, Rudy survived the ordeal, and he is expected to make a full recovery. Reflecting on the incident, he acknowledged that there were things he could have done differently to change the outcome, but he remains optimistic about the future. Supported by his family, including daughter Ashley, Rudy jokingly declared that he's going to be "like Rambo out there" in the Montana wilderness.
Despite facing one of the most challenging moments of his life, Rudy Noorlander maintains a positive and resilient attitude. Describing him as the "most positive person" she knows, Ashley praised her father's will to live and his fighting spirit. Rudy, a Montana native, owns Alpine Adventures, a snowmobile rental shop in Big Sky, and the incident has strengthened his connection with family, God, and personal growth.
With unwavering faith, Rudy believes that there is a purpose for his survival, and he plans to share his story through church devotionals and inspirational talks. He sees the attack as a turning point that has guided the rest of his life's journey.