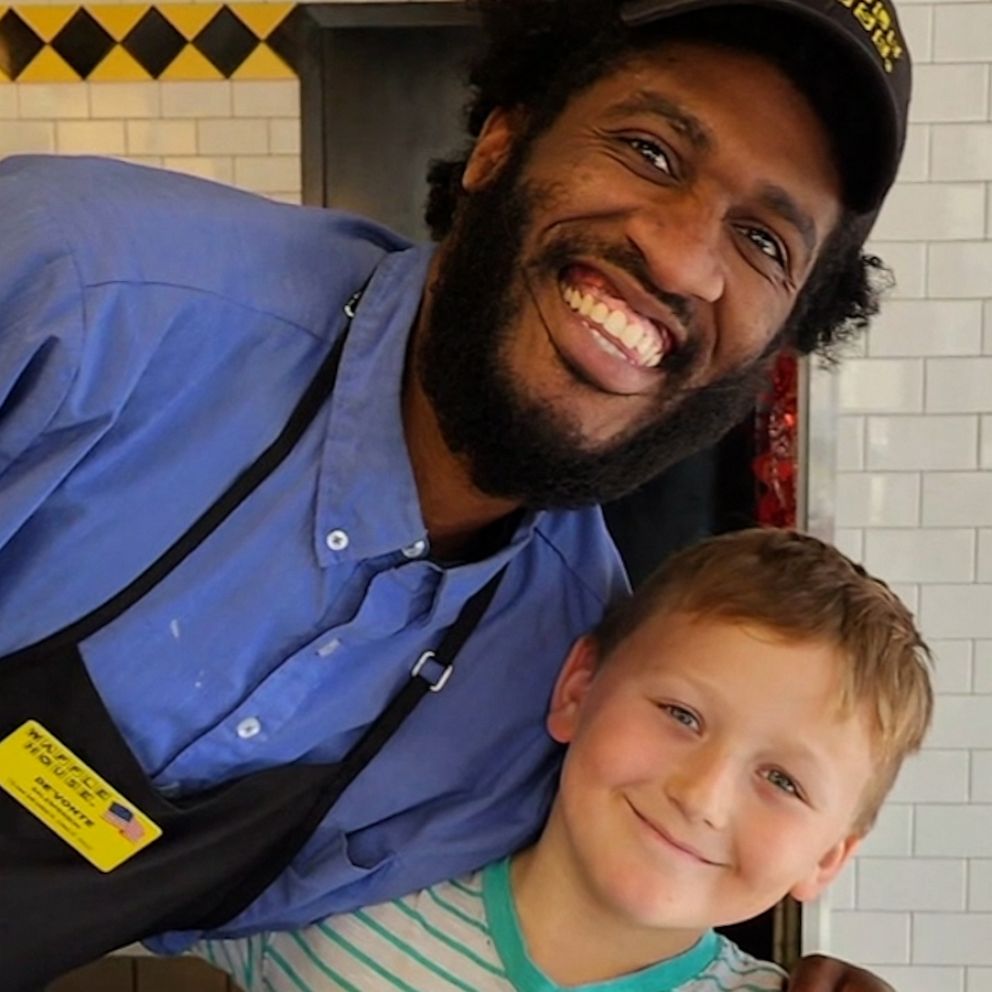 8 Year Old Raises $100k+ For Struggling Waiter
It's not every day that we hear about an 8-year-old changing someone's life. But that's exactly what happened when Kayzen Hunter learned that his favorite Waffle House waiter, Devonte Gardner, was struggling to make ends meet. Kayzen's heart was touched, and he decided to take action.
Kayzen and his family were regulars at the local Waffle House in Little Rock, Arkansas. Devonte Gardner was usually their waiter and had become Kayzen's favorite. The two had a special bond, and Devonte always made sure to give Kayzen a high-five and memorized his breakfast order. As they continued to visit the restaurant, Kayzen's family learned more about Devonte's situation. Devonte and his family were living in a motel after their apartment became uninhabitable due to various issues. They had been living there for 8 months, and Devonte was struggling to make ends meet.
Kayzen was deeply moved by Devonte's situation and decided to take action. He started a GoFundMe page with the goal of raising $5,000 to help Devonte buy a car so he could get to work more easily. At first, the fundraising was slow, but eventually, it began to pick up steam. Kayzen's story spread, and people from all over the country began donating to the cause.
In the end, the GoFundMe page raised over $100,000 for Devonte and his family. Devonte was overwhelmed by the generosity of strangers and the kindness of Kayzen and his family. With the money, Devonte was able to move his family into a two-bedroom apartment and purchase a car. The rest of the money, he plans to save for his children's future.
Kayzen's act of kindness has inspired people all over the country. His story has been featured on national news outlets, and he has become an internet sensation. But for Kayzen, it was never about the attention. He saw someone in need and wanted to help. His compassion and selflessness are qualities that we could all learn from.
A Teen's Inspiring Journey to Morehouse College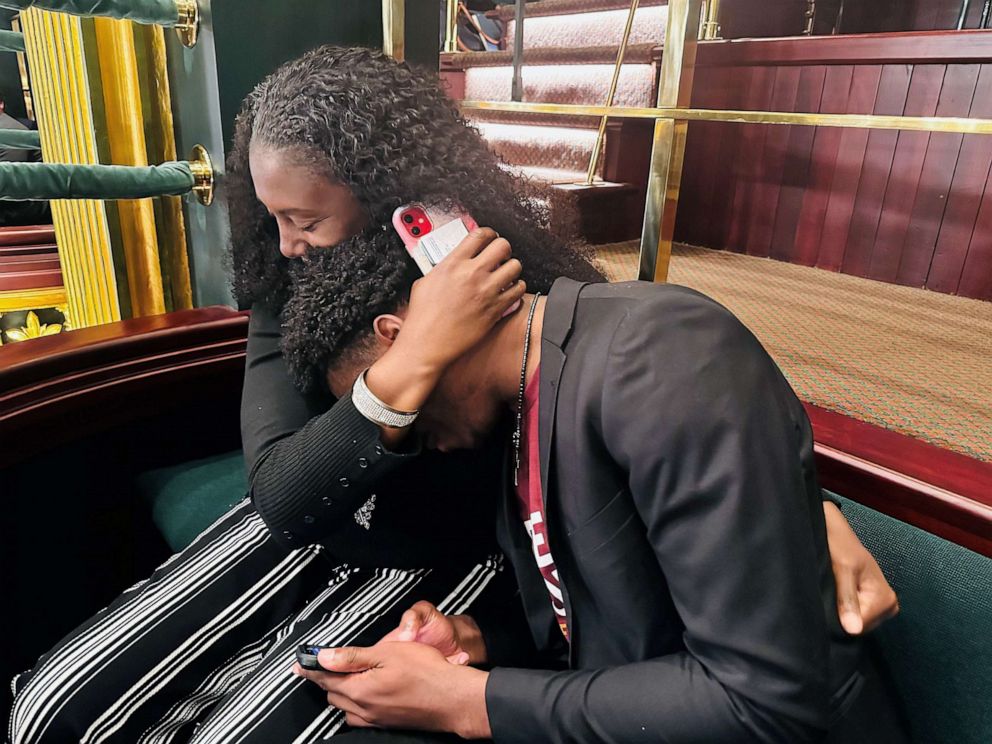 Imagine the feeling of accomplishing your dreams after years of hard work and dedication. That's exactly what happened to Amir Staten, a remarkable teenager whose video celebrating his acceptance into Morehouse College went viral. His infectious joy captured the hearts of people around the world, and it's not hard to see why.
Morehouse College, located in Atlanta, Georgia, has a long and prestigious history. Established in 1867, it is a historically black college and one of the oldest educational institutions for African Americans. The college was founded with a mission to provide a quality education and develop strong leaders who would go on to make a positive impact on society.
Amir's acceptance into Morehouse College is a testament to his perseverance and commitment to his studies. Not only did he receive an acceptance letter, but he was also granted a full ride scholarship. This scholarship covers the cost of tuition, which amounts to around $51,000 per year. This incredible opportunity has lifted a significant financial burden off Amir's shoulders, allowing him to focus on his education and future aspirations.
In addition to the full ride scholarship, Amir was named one of 15 Bonner Scholars. The Bonner Scholarship is a prestigious program that emphasizes the importance of community service. To maintain this scholarship, students must maintain a minimum GPA of 2.5 and contribute 10 hours of community service each week. It is a great honor for Amir to be chosen as one of these scholars, highlighting his dedication to making a positive difference in his community.
Amir's hard work throughout high school has been nothing short of exceptional. He consistently achieved honor roll grades, demonstrating his commitment to academic excellence. But his accomplishments didn't end there. Amir also took on leadership roles as the head of the Black Student Union, where he worked to promote inclusivity and raise awareness about important social issues. Additionally, he served as the captain of his school's basketball team, showcasing his discipline, teamwork, and determination.
Amir's accomplishments have not only made his family proud but have also inspired those around him. His mother expressed her admiration for his efforts, saying, "He has gone above and beyond what is expected of him." With his acceptance into Morehouse College, Amir can finally take a deep breath, knowing that his hard work has paid off.